Want to freak out at a full moon party? Or laze with a beer by the sea? Thailand is on the wish list of many travellers, enticed by its tropical weather, rich culture, flavoursome food and backpacker-friendly tourism. The iconic Maya Bay in the Phi Phi Islands, known for being the location for the movie The Beach, may be closed for two years but there are many other beach resorts to enjoy. Here's the ultimate backpackers guide to Thailand and its best beaches.
Lonely Beach, Koh Chang
Located close to the Cambodian border in the east of Thailand lies the island of Koh Chang. Only a few hours away from Bangkok, it's convenient to get to, yet this island is perfect for backpackers searching for somewhere a little off the beaten track.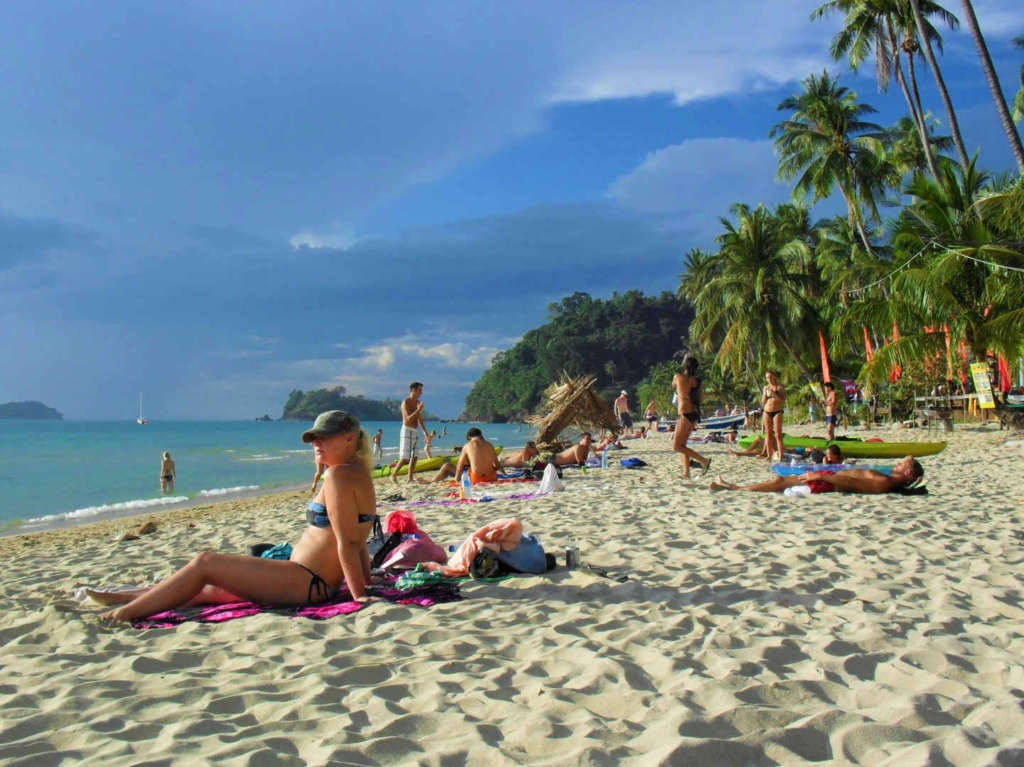 Over the years Thailand has become an increasingly popular and commercialised tourist destination, but Koh Chang – meaning Elephant Island – has remained relatively undeveloped. Lonely Beach is a cool little backpacker-friendly beach, where you can meet other travellers and chill on sunloungers during the day with drink in hand. On party nights the normally laid back bars wheel out their giant speakers and even bigger tunes for the bare-footed boys and girls gyrating on the sand. Not so lonely after all.
Lamai Beach, Koh Samui
Koh Samui is on the other end of the spectrum. Very much developed as a tourist destination for backpackers and families alike, with local restaurants and colourful bars sitting alongside McDonalds and massage parlours, it has nonetheless kept hold of its charm. Lamai Beach is a short drive from the main ferry terminal and if you can find a resort sitting on this beach, you're on to a winner. Step onto the soft sand and you will remember why you came to Thailand in the first place. Clamber over the nearby boulders for fun – bet you can't resist – and soak up the sunshine on the rocks with a large Chang beer.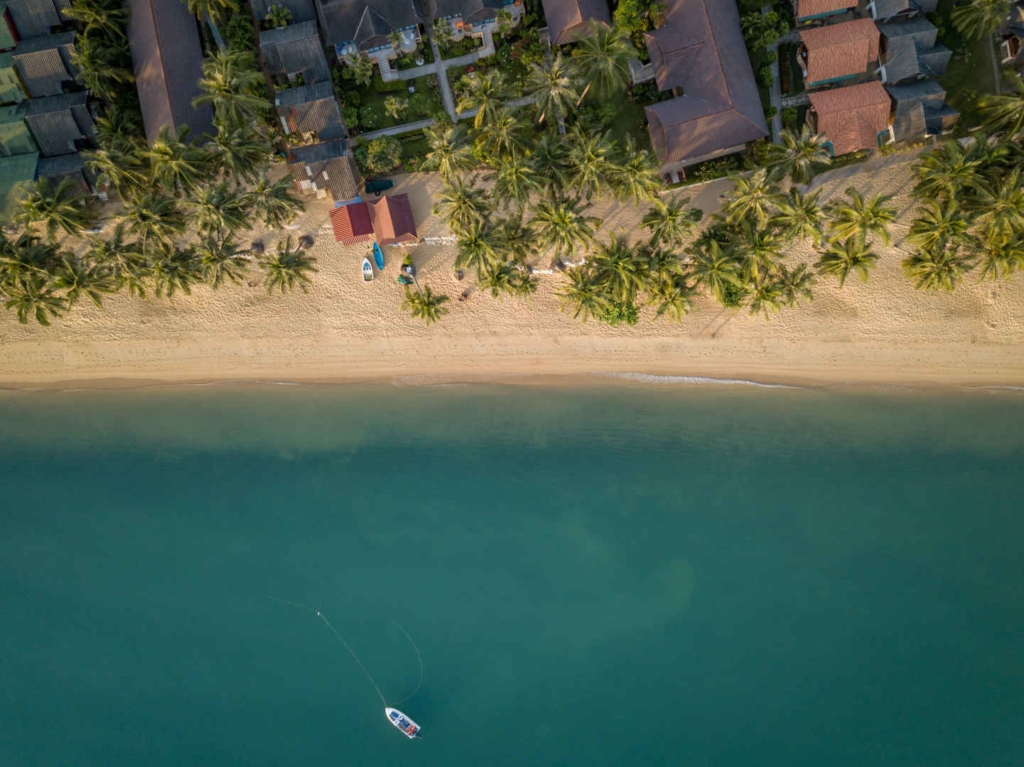 This beach is one of the most romantic in Thailand, so if you are on a date night, why not go all out with a candlelight dinner on the sand and, if you decide on a naughty midnight dip, watch out for the 'sea sparkle' – floating marine plankton that glitters when you move. Simply magical.
Klong Khong Beach, Ko Lanta
In Thailand's western Krabi province is Ko Lanta, a group of islands with an intoxicatingly laid back vibe. Some areas are more popular than others but head a little further south than most and you will find the charming Klong Khong Beach. The beach itself is partly stony, but you won't have trouble finding a beachfront resort with a large pool to lounge in and cool off from the heat. And it's a great view from the awesome bars with friendly locals ready to challenge you to a game of pool or a bet on that night's match.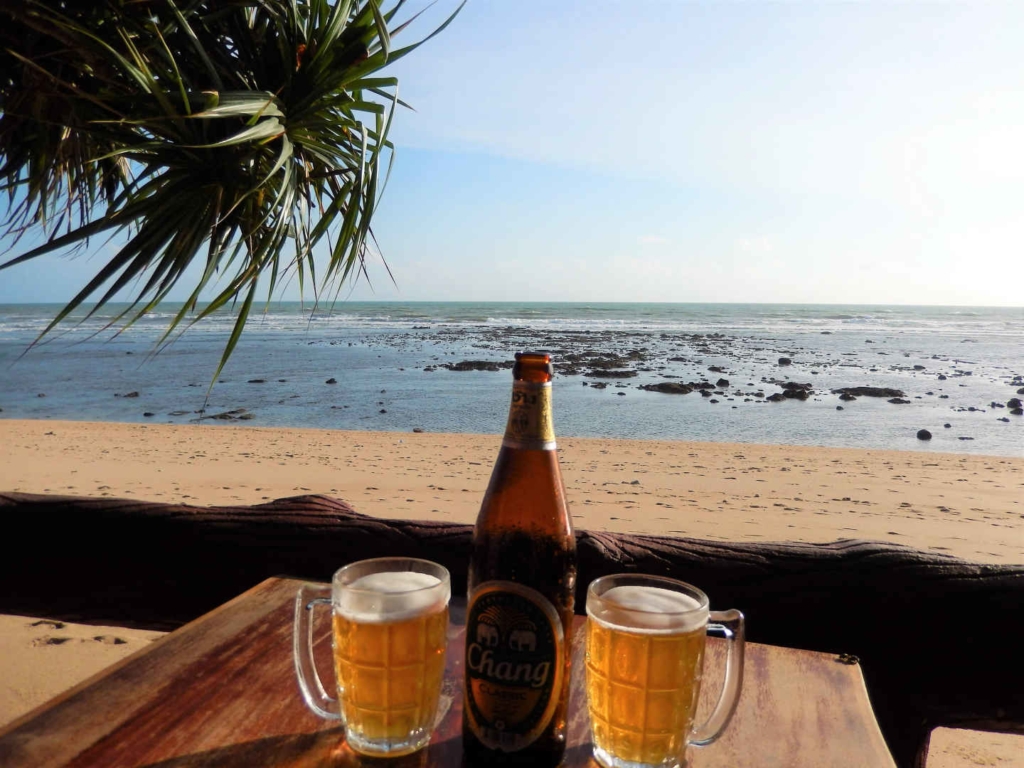 Wander around the area and you'll find totally chilled restaurants where you can relax on cushions and tuck into a bowl of noodles while you listen to a local band's impromptu jam session. Or why not spend the day learning to make your favourite Thai dishes at the nearby highly recommended cooking school. Take home some skills and impress your friends.
Sunrise Beach – Koh Phangan
Take a boat to Haad Rin on Koh Phangan and you'll be greeted with day-glo vests and body paint in all the colours of the rainbow. For this is the home of the legendary Full Moon Party. This is a backpackers' mecca, with countless resorts, cheap restaurants, tour operators and bars where you can stretch out on sofas and watch back-to-back films on a big screen. Travellers are everywhere you look – you'll be in great company.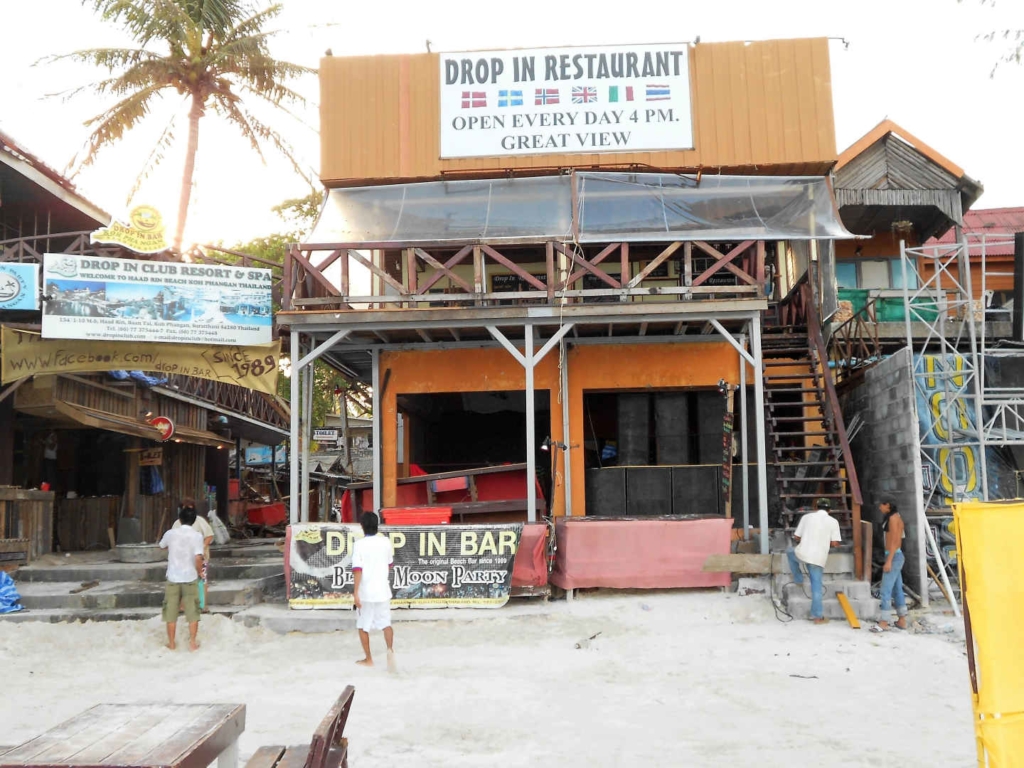 Sunrise Beach is where you want to head for the time of your life, surrounded by tens of thousands of fellow partygoers, on almost a kilometre of sand. Fill your boots on the festival vibe as you grab a bucket of your favourite spirit mixer and dance to some banging tunes on the biggest sound-systems you've ever seen. We're not going to spoil the fun by saying too much more about what happens here. Just stay careful, kids.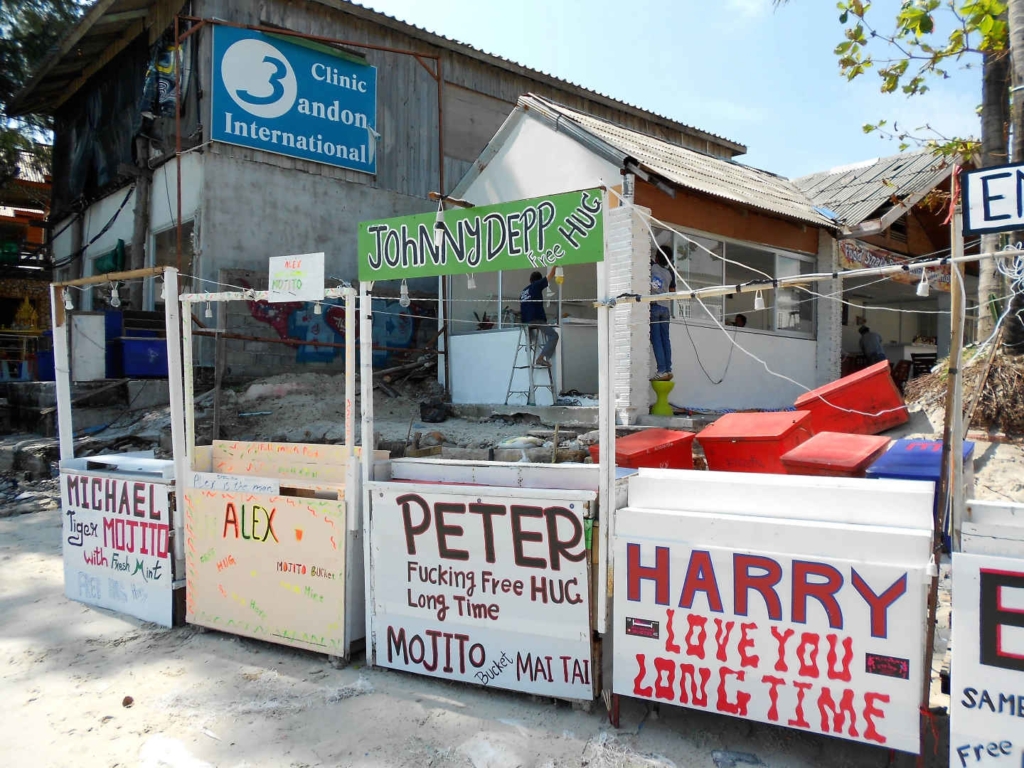 Backpackers Guide to Thailand – Discover More Beaches
This is by no means an exhaustive list. The key to choosing your beach destination in Thailand is knowing what vibe you're looking for. But there are no wrong choices here. Take your time and if your schedule allows, why not island hop and maybe you'll find your own Thai beach paradise.