First, a confession. Those of you who know me will be aware that I am a fan of The Sanctuary. More than a bit. Nevertheless, I will aim to give this place a fair review as part of my tour of yoga resorts around the world.
This resort, created by a British couple in 1991, offers a range of bungalows and dorms to suit any budget. When I first stayed here in December 2011, I stayed in one of the high end bungalows, which was truly lovely. Set into the rocks of the lush green jungle surroundings it was beautifully furnished with polished floorboards, carefully selected décor and a veranda with one of my favourite ever inventions, the hammock. And being in the jungle I would occasionally be paid a visit by a lizard or a bat, which just adds to the fun. This time, being a frugal backpacker, I stayed in the dorms which offer good value and a great way to meet other guests.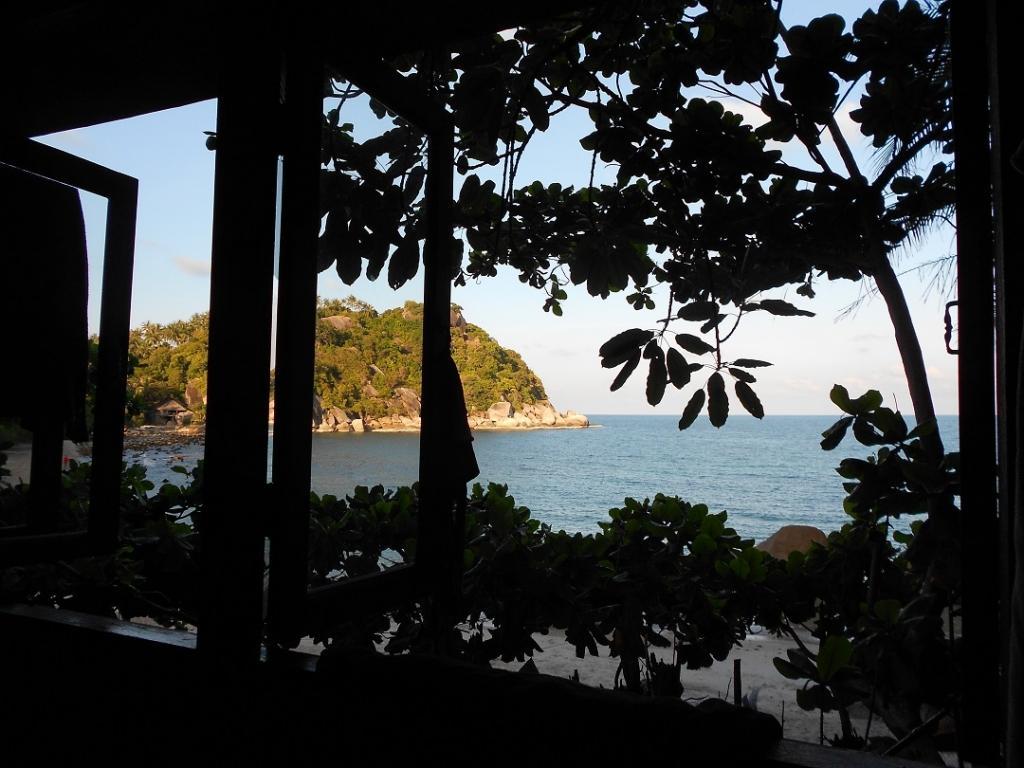 On your arrival at the Sanctuary you are greeted with a warm smile and their signature, refreshingly piquant, iced ginger drink – perfect after a long, hot journey. Unfortunately I turned up sans luggage as my airline had mistakenly flown it to Bangkok. The friendly Sanctuary staff came to the rescue, liaising with the airline to help track it down and even sending a team with their boat driver to personally fetch it for me. Now that's service.
Every day there are three different yoga classes and a Pilates class on offer, including yin yang vinyasa flow and gentle hatha. In the evening is a complimentary meditation class which could be a guided visualized journey or a dynamic dance to shake away the thoughts and worries of the day and replace them with a calm, happy energy.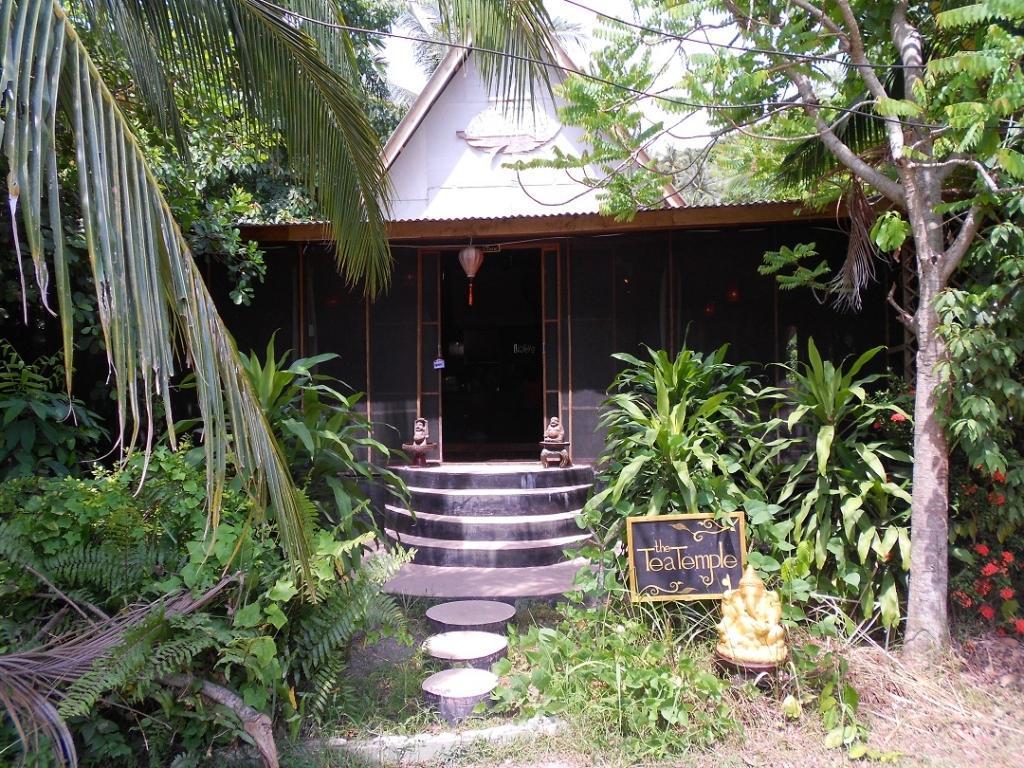 There is also a full programme of workshops and courses. On Sunday afternoons the resort's team holds a gathering where you can meet the current resident healers and learn more about the week's activities. You can try everything from transformational breathing to astrology, yoga massage, qi gong, holistic stress relief, chakra healing and a host of other creative ways to develop yourself in an informal group environment. Alternatively, you can choose to indulge in a one-to-one session of your choice. There is also an on-site spa if you fancy pampering yourself with massage or beauty treatments. In short, there are plenty of ways to treat your body, mind and spirit here.
Talking of treats, one of my other favourite things about the Sanctuary is the food. A comprehensive menu of vegetarian, fish and seafood dishes spans Thai, Mexican, Indian, Italian, snacks, burgers, specially created healthy salads and blended fruit juices. For those looking instead for a total cleanse the Sanctuary offers a popular detox and fasting programme at its wellness centre. Here, you will be guided through the process, in a supportive environment, with supplements and smoothies to ensure you receive the nutrients you need.
It's a sociable resort, too: in the evenings there are weekly movie screenings on the beach and open mic nights. Just spend a little time here and you will meet people from all over the world, some on holiday, some on longer travels, and all with a story to tell.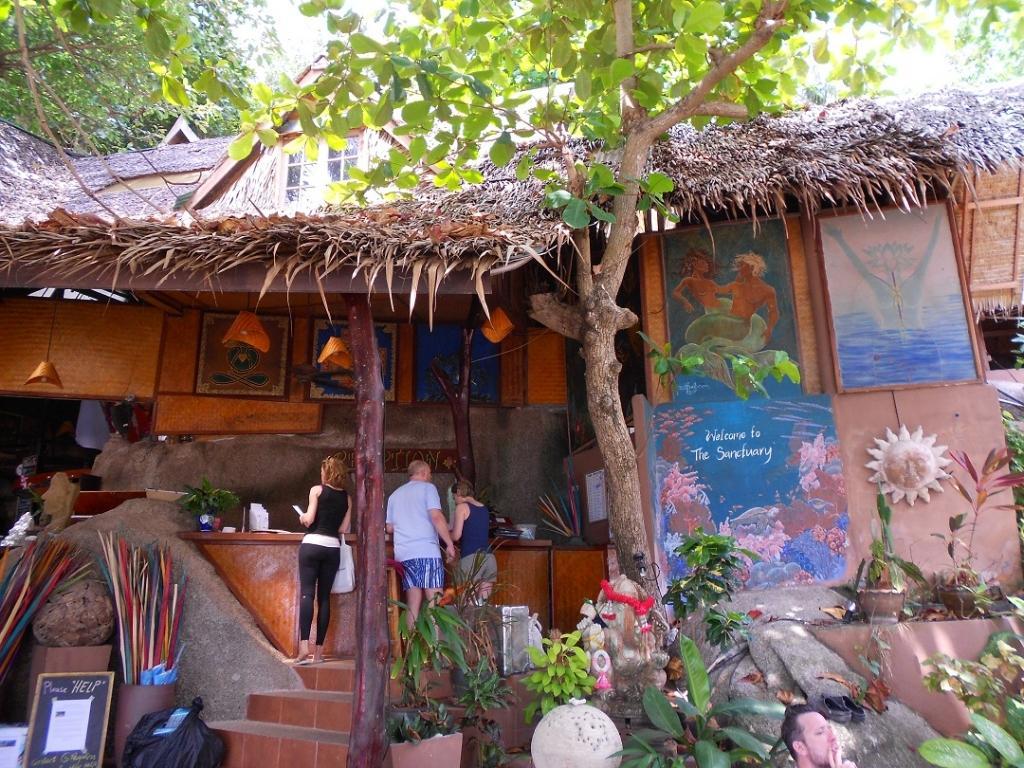 The one downside of The Sanctuary is that there is no ATM on the bay and they don't accept card payments, so if you are running low on cash you need to take a boat to the nearest town. However, the fact that the resort is slightly off the beaten track is also one of its strengths – it feels like a secret waiting to be discovered.
The Sanctuary's website says that more than half of its guests are return visitors to the bay, which is testament to how many people fall in love with the place. Some even decide to stay for good. The name says it all – this is a special place to relax, rejuvenate and escape everyday life for a while on one of Thailand's beautiful shores.
Next up, read my review of all the world's top yoga places for when you're travelling, here.