Two notable royal occasions marked my departure from New Zealand for more adventures in Indonesia. A visit by the Duke and Duchess of Cambridge to Auckland and a double Balinese royal wedding at Ubud Palace.
Last month, Prince William and Kate Middleton embarked on their first tour of New Zealand. It was the first official public engagement for baby George, giving the press another reason to get excited. My friend Sharon and I arrived early at Auckland's harbour-side Wynyard Quarter, expecting to see crowds lining the streets. Despite the media anticipation, there was no-one! So we went for brunch. When we returned, an hour before their expected arrival, a few people had started gathering. We found a good position, close to where the TV crews were waiting to interview the royal couple. As the sky threatened to rain, young children got their cards and flowers ready and everyone waited fervently for their arrival.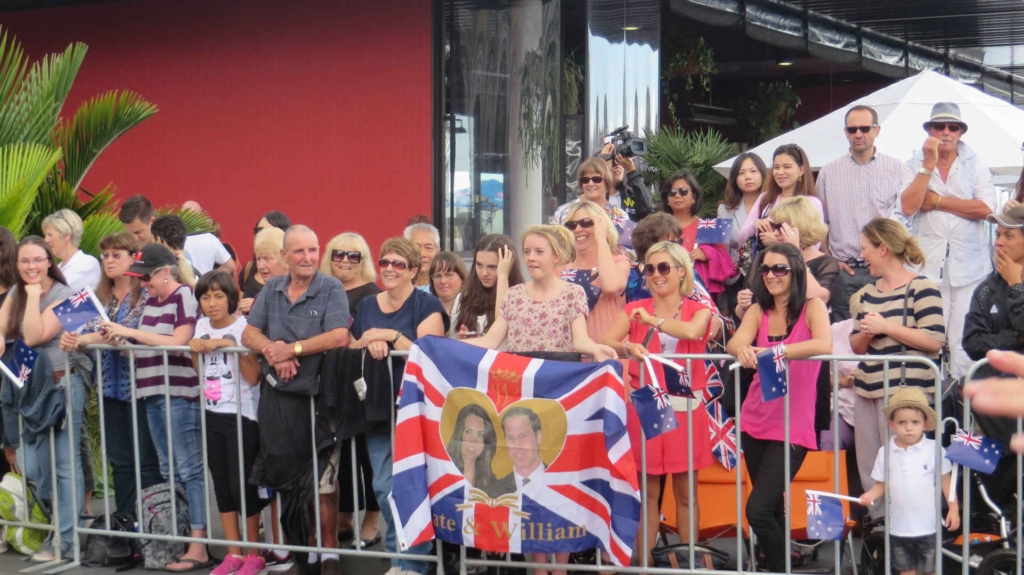 Sadly, the Duke and Duchess's schedule was running late, so we – and the TV crews – missed out on a golden opportunity to see them close at hand. Their car sped by and Kate gave us a wave, as they headed straight down to the Viaduct to board Team New Zealand yachts for some friendly races.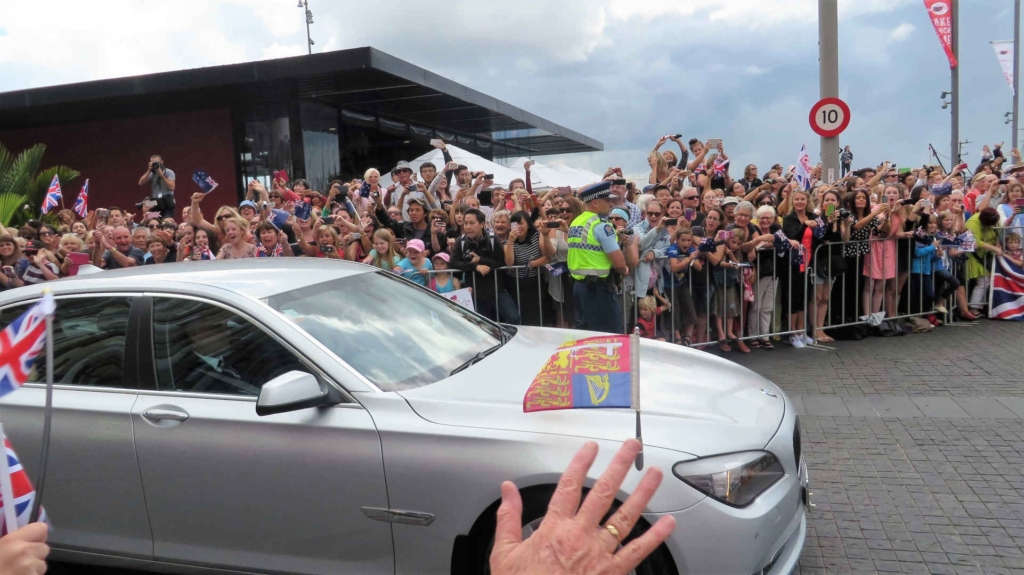 However, we followed them there and the pair emerged to greet the 2000-strong crowd. I took this photo of Kate, which captures her radiance amid the scramble. She went on to beat her husband in the yacht racing. What a woman.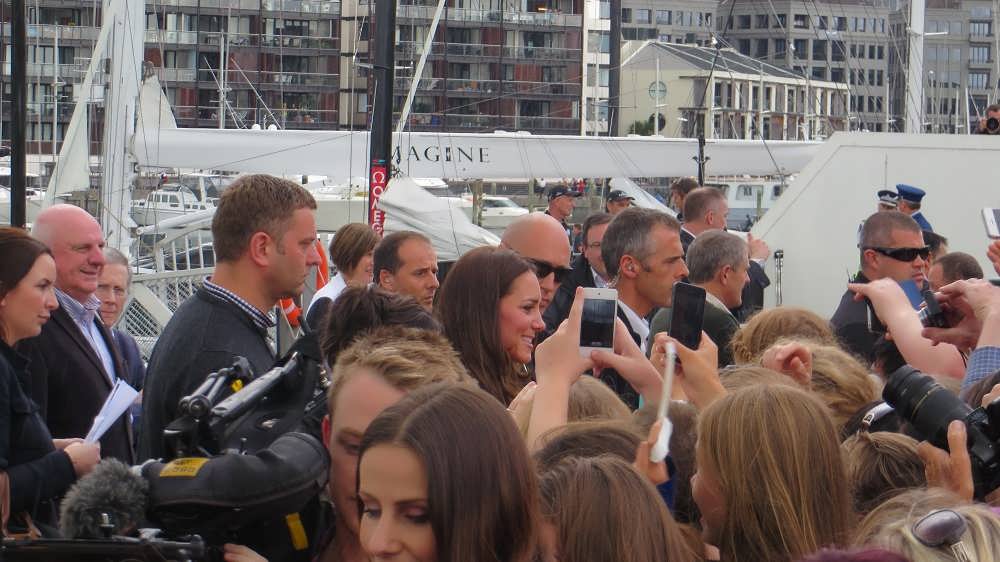 Less than two weeks later and I'm in Bali, back to my backpacking lifestyle. I had returned to Ubud, where I was lucky enough to meet up with a couple of friends. Zac I had met at the Sanctuary in Thailand last year, while Marjorie worked at Oaklands hostel when I was living there in Mount Eden, Auckland.
Marjorie and I met up at Puri Agung Ubud Palace where, after a week of preparations, there would be a double wedding for two royal princes and their brides.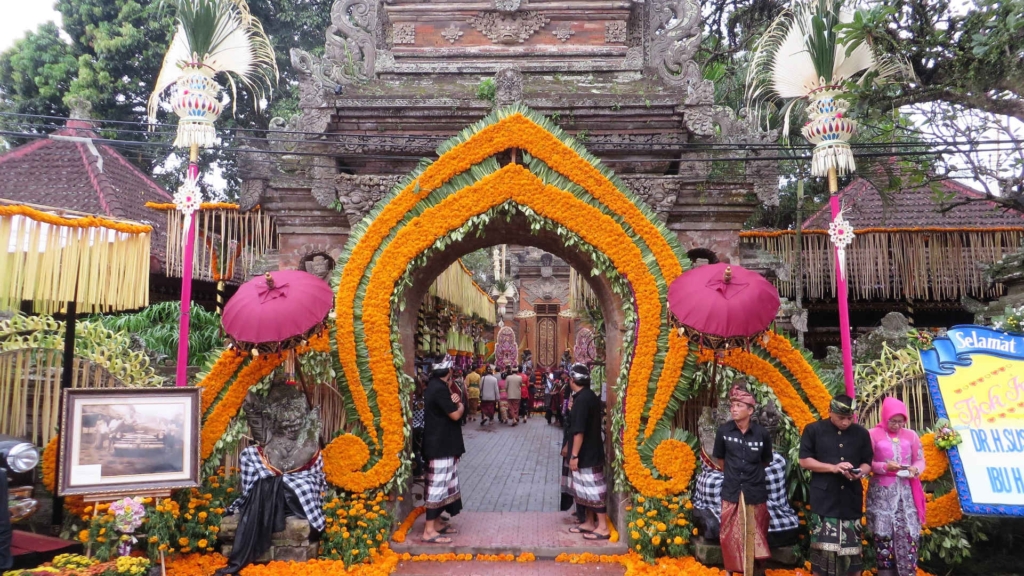 On the way we spotted colourful signs from local notable people and organisations marking this happiest of royal occasions. Some were lined up behind a row of motorised scooters, which are ubiquitous on this island.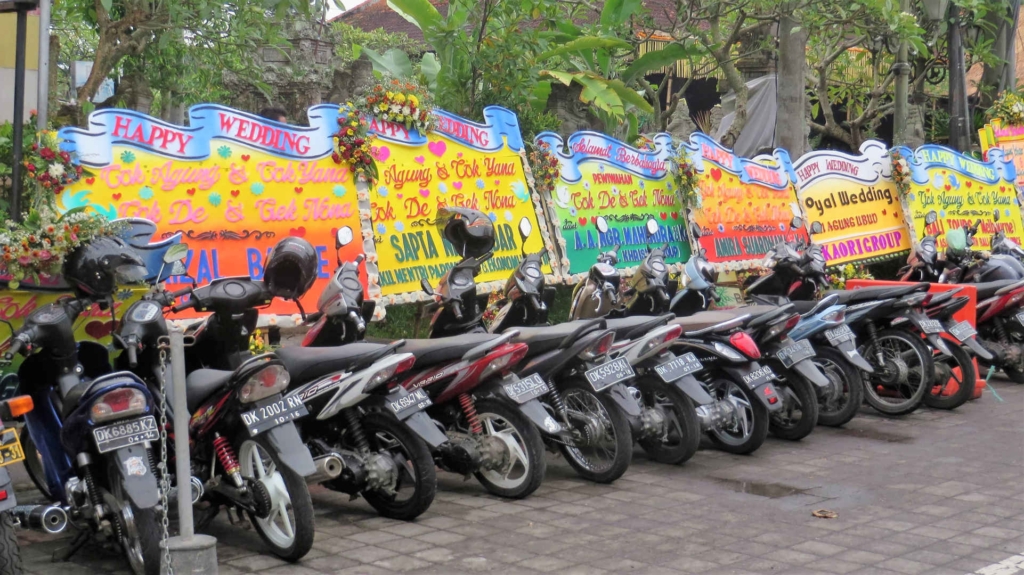 Girls in traditional dress awaited their role in the ceremony, while next to them a group of gamelon players provided a hauntingly twinkling musical accompaniment.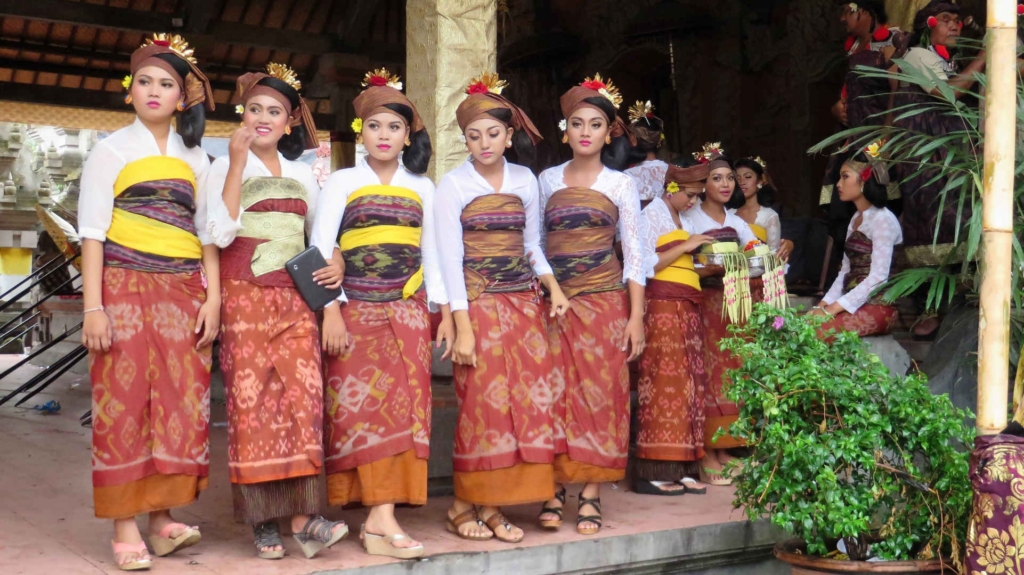 A car displayed outside the palace, a 1948 Chevrolet Fleetmaster, was a gift from an American friend of the King of Ubud, according to the notice alongside.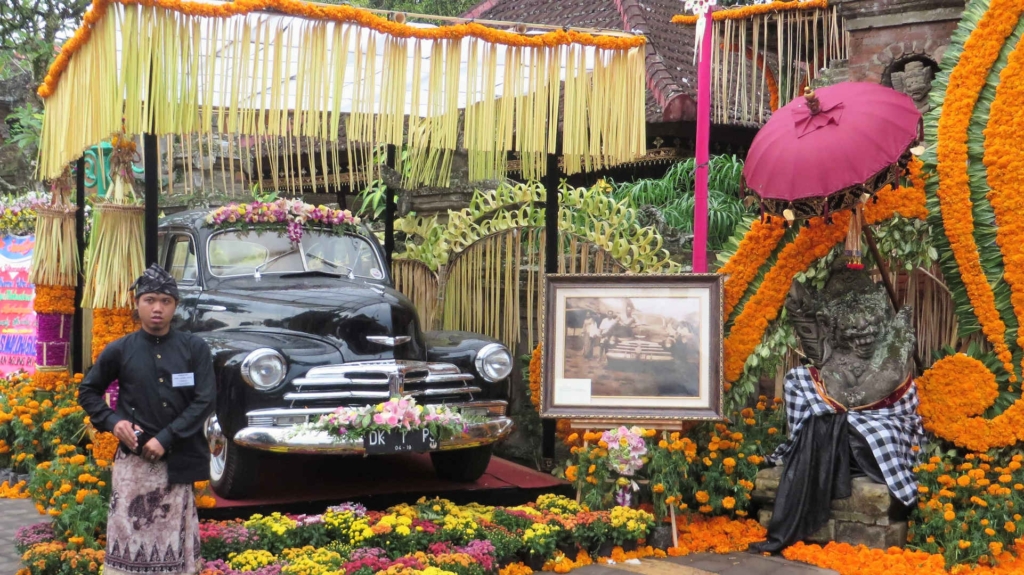 While invitations were required to enter the palace for the ceremony, we could peer in and see the set-up, as the guests made their way in. The women were dressed in gorgeously lavish Balinese lace and silk, in a vibrant variety of colours and patterns.
As part of the wedding rituals, according to the Jakarta Post, the two royal couples participated in a enactment that morning, "which saw the grooms carrying a coconut and some fruit and vegetables on a stick, as a symbol of their commitment to his future family. Meanwhile, the brides lightly hit them with a broom, signifying their role as a motivator." Quite an insight into Balinese culture.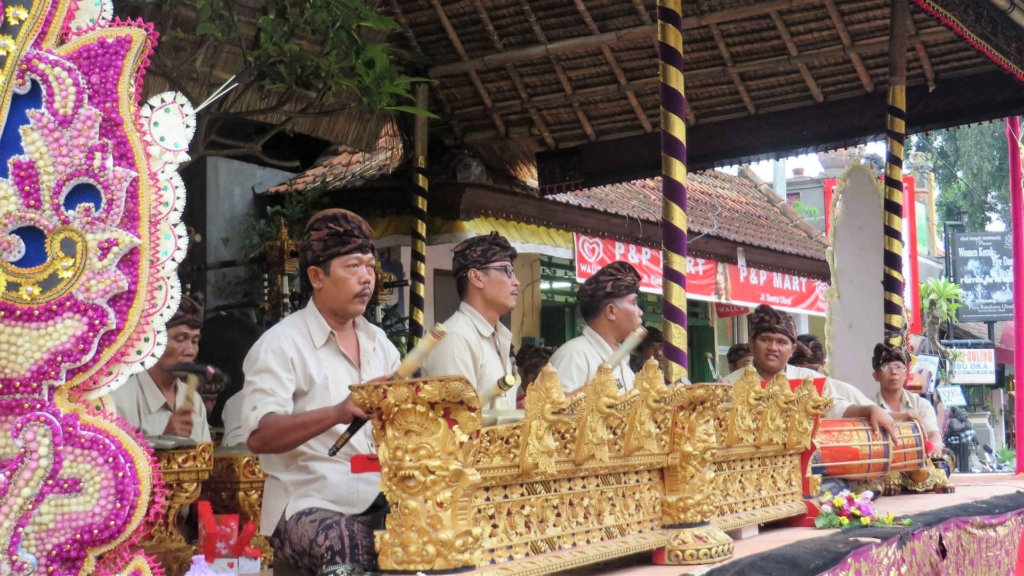 While I'm sure the Duchess of Cambridge has no need to brandish a broom, maybe her yachting prowess was motivation enough for Prince William to up his game.
If you enjoyed this post, read about my tips for a Bali road trip here. For more on Auckland, click here. I'd love you to join me for more beautiful and quirky travel stories, photos and inspiration. You can sign up via email – just enter your details below.