Hi! I'm Claire, and this is my guide to soulful and stylish travel and the best backpacking destinations in the world. If you dream of travelling the globe and finding balance in your life, this site is for you.
Six years ago, I left my hectic media career in London to embark on a round-the-world journey. I came back with a new attitude and a suitcase full of stories. Now I live in Belgium, the perfect place to explore Europe.
Thanks to my years of travel experience, I help you to look fear in the eye and book that trip, by giving backpacking inspiration and tips.

Discover the best backpacking destinations in the world
My first ever solo holiday was to beautiful Italy – or la bella Italia – inspiring the blog's name, Backpacking Bella. On this site, you'll discover more brilliant destinations for backpacking inspiration.
Let me lead you to some of the world's loveliest yoga centres and most beautiful beaches. I'll show you how to manage your money and navigate life and love on the road. 
Find your own path and book your trip of a lifetime. Go, explore the world and become the person you were always meant to be.
To start you on your way with some ideas, here are some of my favourite places to travel.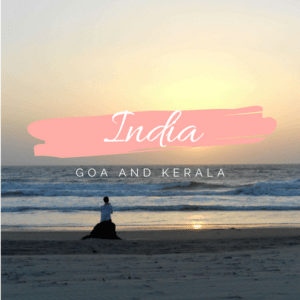 My travel writing has been published in the following media outlets:
To read more about my story, click here. What am I up to now? Here are my latest travel updates.