Arambol is a special place for many reasons. Not least, the Arambol beach party every sunset. This is a daily highlight, somewhere you can really lose yourself in the freestyle music and friendly people. Read on to learn about the experience.
Walking north along the beaches along the coast of Goa, I found myself on Arambol beach. With wide sands and choppy waves, there were interesting things happening everywhere I looked. The sunshine brings everyone to the shore – jugglers, traders, yogis and even nonchalantly strolling cows.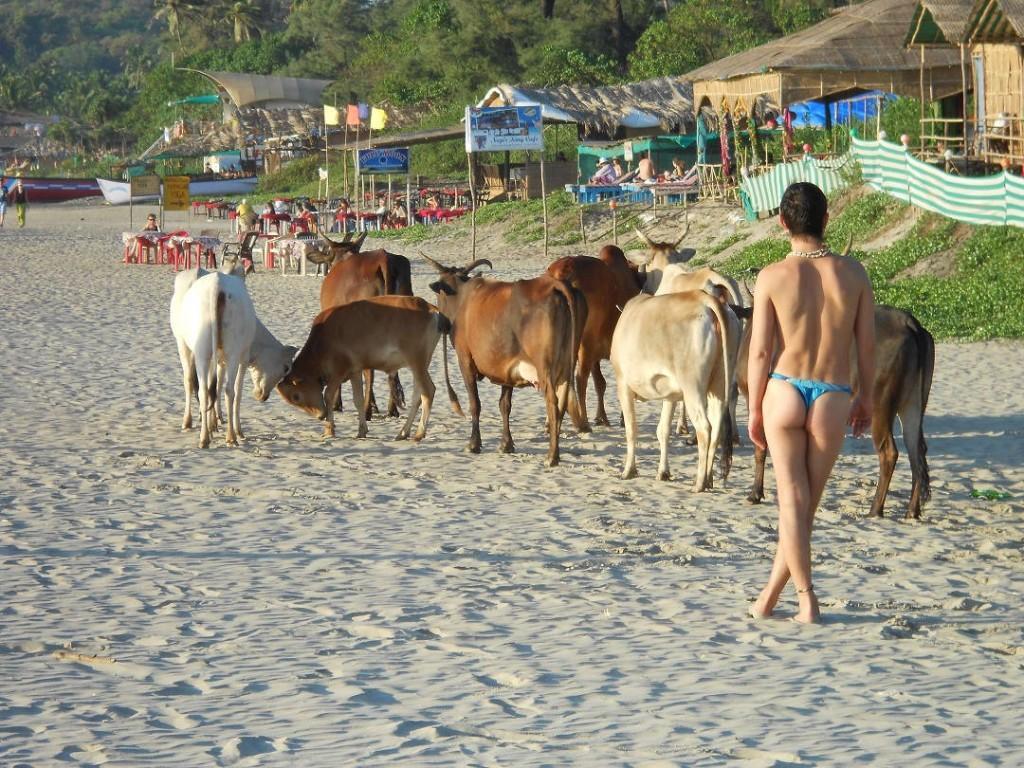 Since it first gained popularity as a hippy beach resort in the 1960s, Arambol has kept its mellow atmosphere. Local development restrictions have retained the special charm of this part of Goa. Instead of major hotels chains, the 16km shore is lined with independent wooden bars, restaurants and beach shacks.
For everything you need to know about solo backpacking in Goa, click here.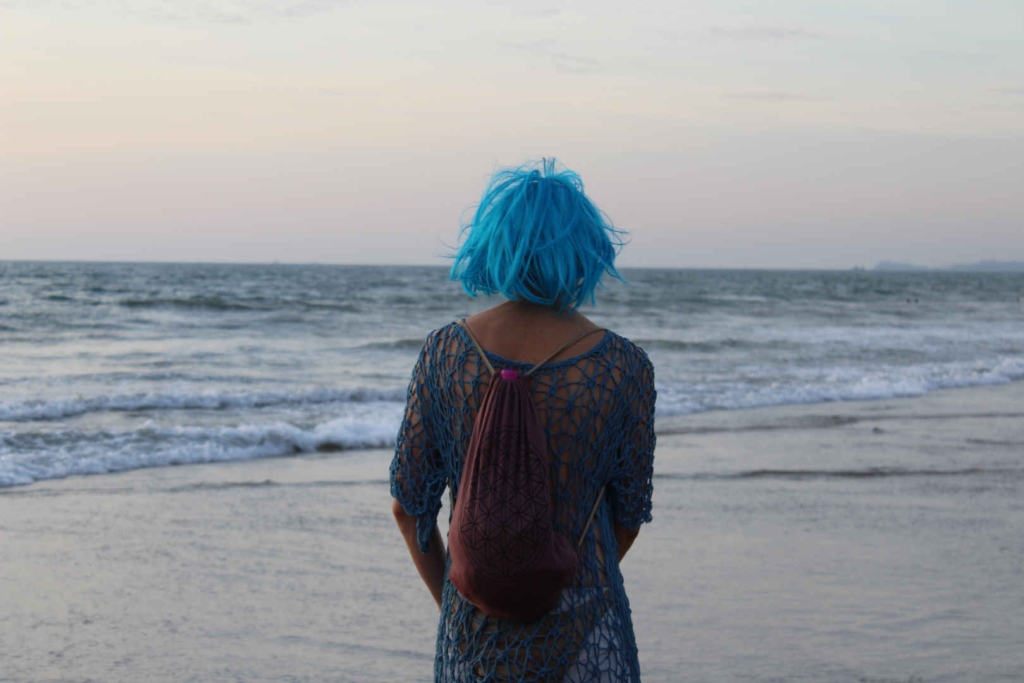 One afternoon as I was relaxing on the sand watching the beginnings of one of Goa's spectacular sunsets, I spotted people start to form a gathering a few metres away. I didn't think much of it and continued to watch the sun getting hazy and ready to retire for the day.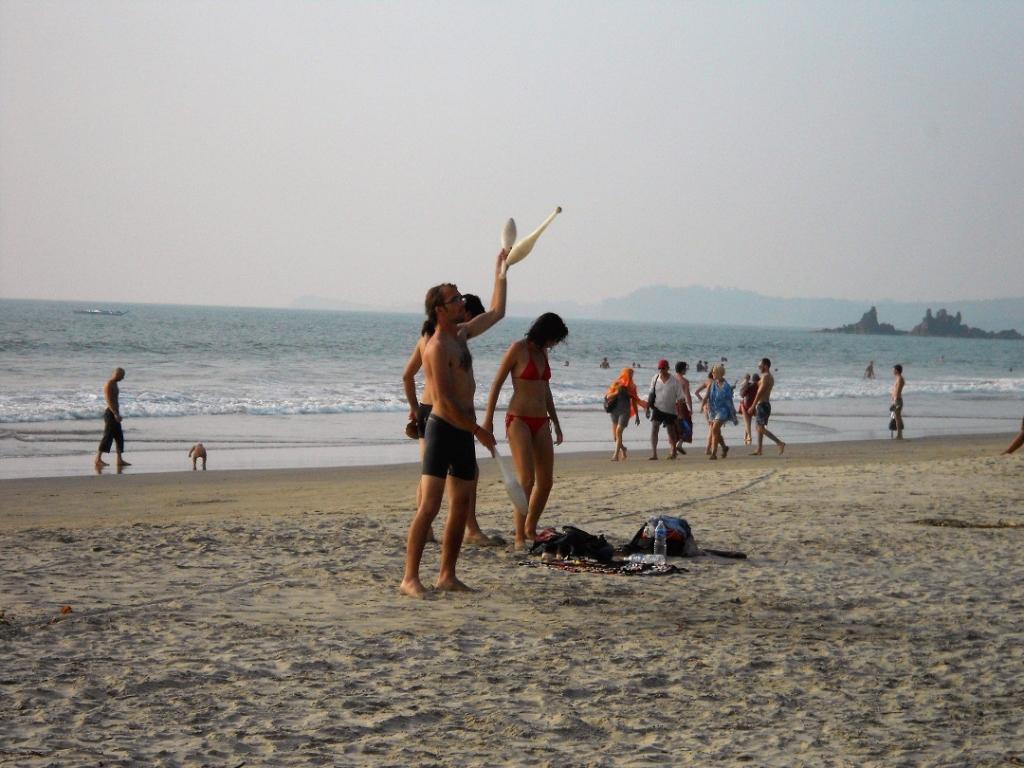 As the amassed crowd got larger, my ears picked up the tribal beat of drums riding on the breeze. I was intrigued.
Then as I heard trumpets and other instruments join in, I realised it was a jam, a free-for-all where anyone can pick up an instrument and play along.
People started dancing nearby and the beach dogs ran around and wagged their tails in excitement at the Arambol beach party.
As the sun dipped towards the horizon amid a rainbow of vivid colours – oranges, pinks and purples – and I breathed in the salty sea air. People whooped and cheered along to the infectious heartbeat rhythm and playful melodies.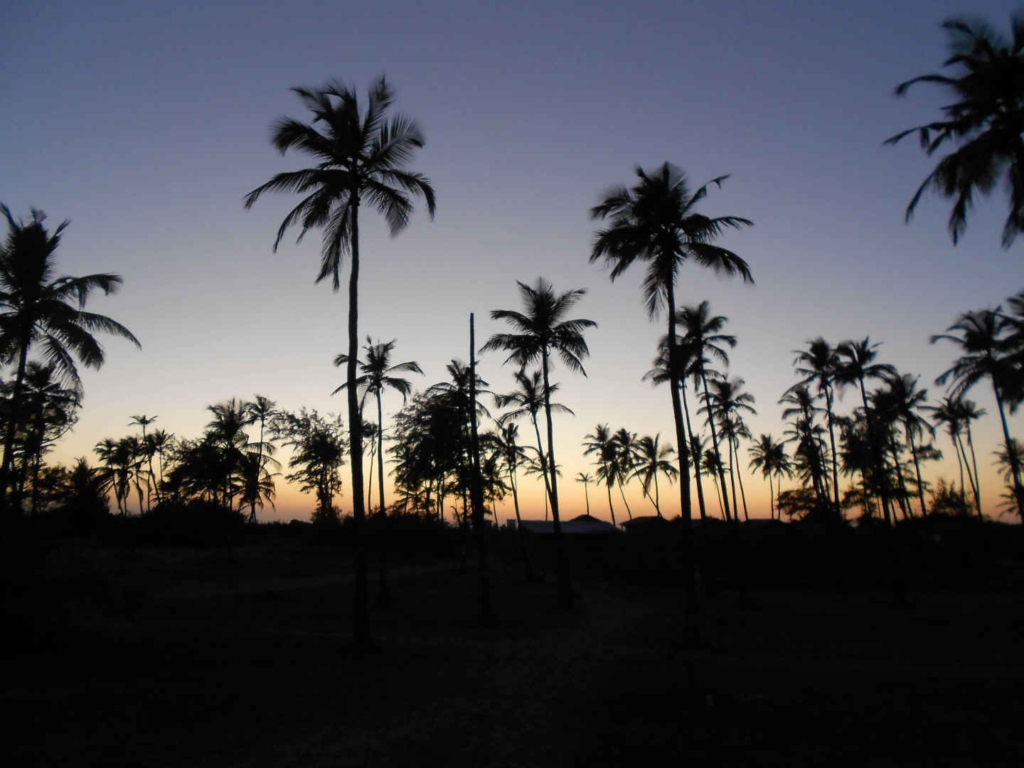 Against the multi-hued backdrop I could see the silhouettes of everyone I had seen that day: the jugglers, the healers, the young and the old. Everyone was freely dancing to the pulsing beats.
Join the party – check out the best Arambol beach huts here.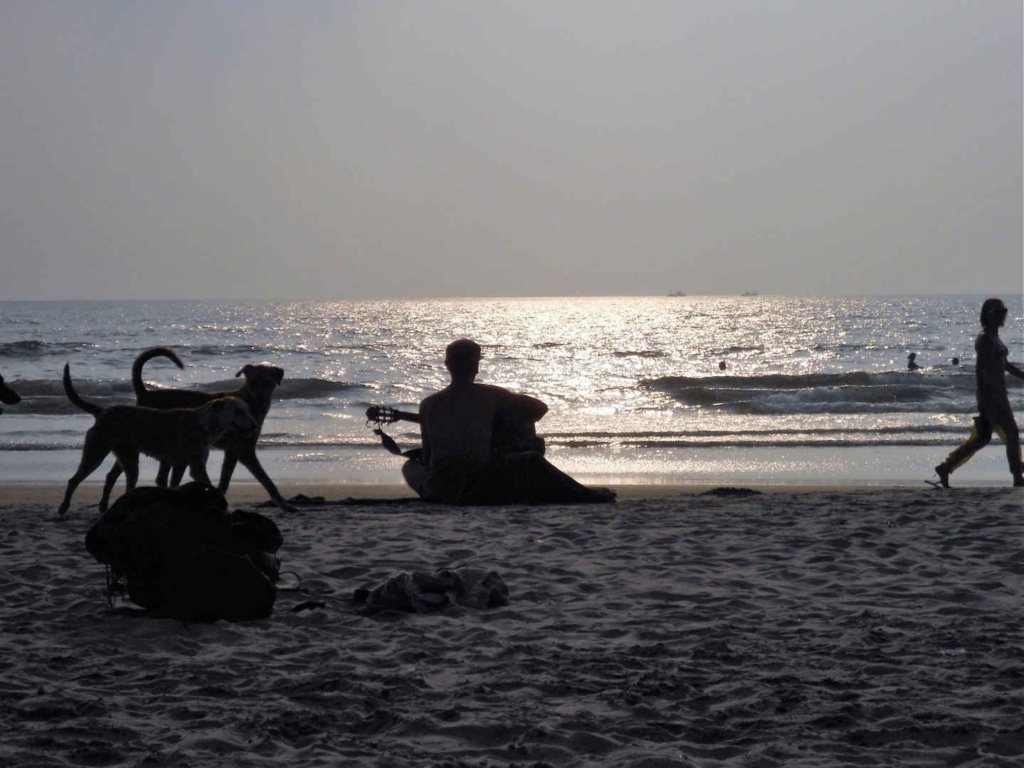 The drummers were tapping their hands on the skins and generating a throbbing, vital heartbeat.
Everyone had the widest smiles and I'm sure some new friendships were made.
The last of the sun's rays finally disappeared behind the horizon and, at this moment, the entire group cheered with delight and appreciation for the end of another wonderful day.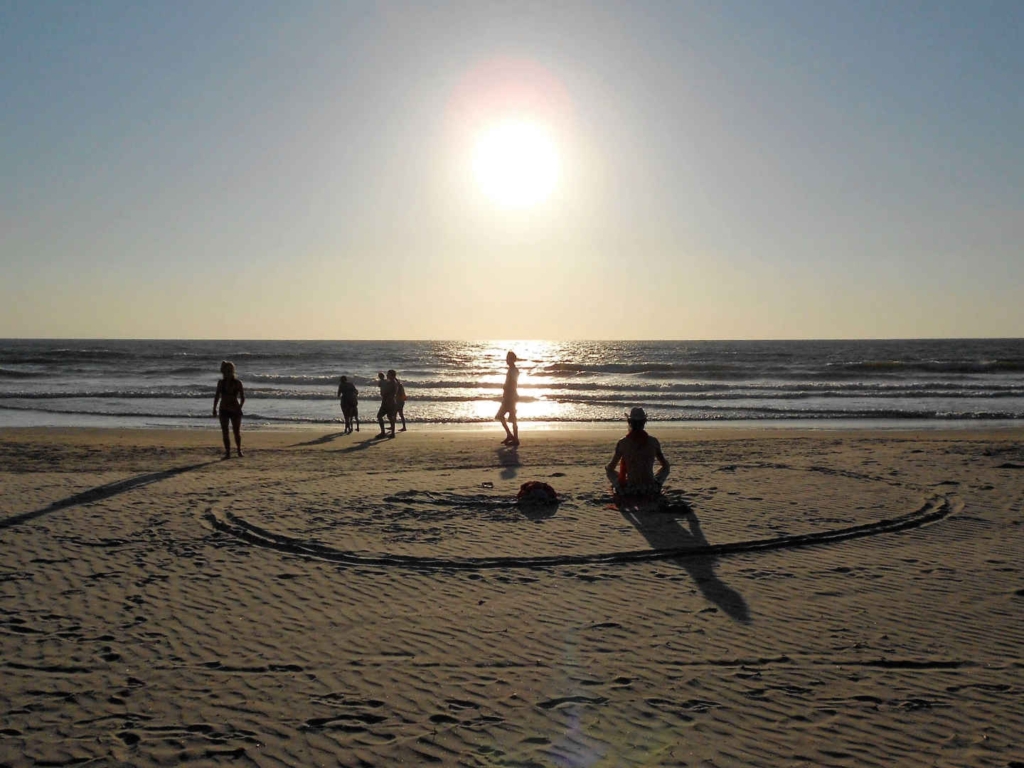 Arambol has a heartbeat and everyone is welcome. 
Book your place at one of the friendliest hostels in Arambol here.
Next up, read about the top things to do in Arambol.