Five years ago, I was preparing to take a round-the-world backpacking trip by myself, starting with Goa in India. Boarding the plane, ticket in hand, my stomach did a weird flip. I was going to Goa. For a month. By myself. What was I thinking? Friends had warned me it could be dangerous there as a lone female. But my time in Goa gave me some of my favourite travelling memories. Here is what I learned about how to be a solo female traveller in Goa.
Book your transport in advance
My first stop was Ashwem, where I was staying at a fabulous yoga resort close to the beach, sleeping in a tipi under the stars (sadly this place is no longer there). The resort's manager had booked a taxi driver to pick me up from the airport. When I saw a smiling man at the airport holding a sign with my name, a wave of relief flowed through me. It was reassuring to have someone trustworthy who could take me directly to my accommodation. The driver was kind and chatty, giving me insight into the local area. And, yes, as we reached my destination there were cows in the road!
Treat yourself to home comforts
There are many fantastic and inexpensive places to eat in India and, despite its reputation, the food never gave me a bad stomach. Occasionally it's good to treat yourself to something special that reminds you of home, even if you're on a budget like I was. After a couple of days settling in, I began to explore my surroundings and discovered a wonderful French restaurant on Ashwem beach, aptly named La Plage (French for the beach). You can read my review here.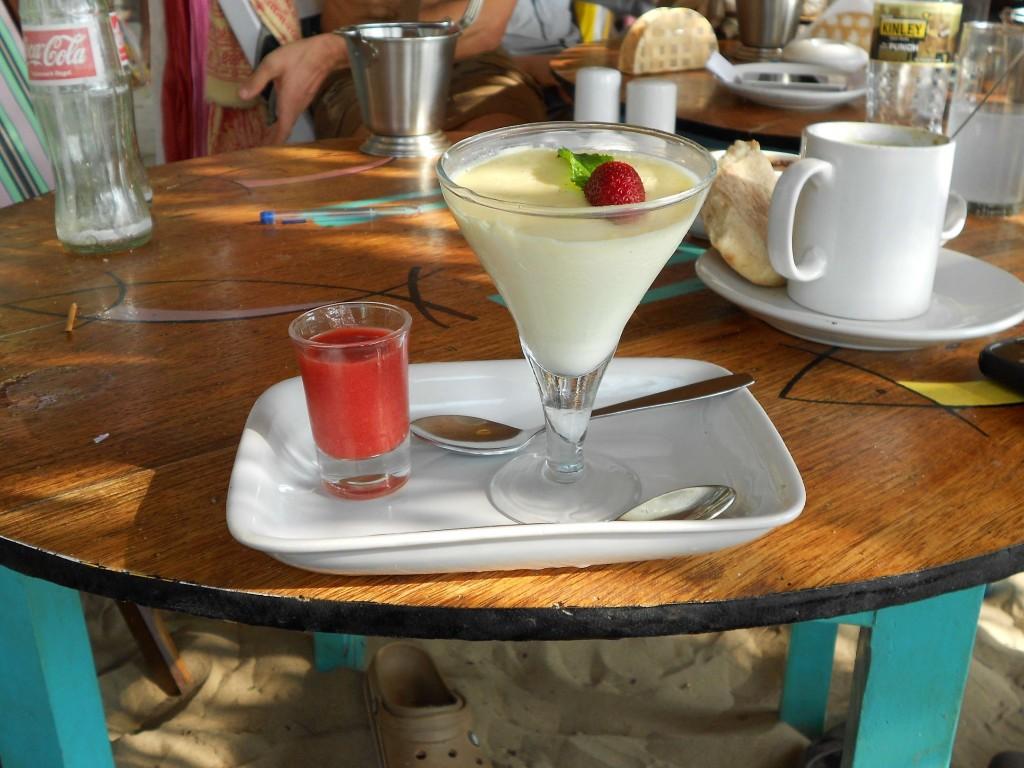 Take cash with you – especially US dollars
My main tip for staying in this area – and generally for solo female travel in Goa – is that cash is king. Be to be prepared for a one mile walk to the nearest ATM, which may or may not be working. If you have other currencies, preferably US dollars, you can usually find someone at a kiosk willing to exchange it for Indian rupees. Plan well and don't get caught out without notes, as few places accept card payment.
Find your favourite ways to unwind
One day, I went for a walk north along the beach and found a town I'd heard a lot about – Arambol. This place is a bit more lively and just what I needed. With a host of classes and workshops to try, daily sunset beach parties and a bunch of friendly people from around the world, I found many reasons to love this place. In fact, Arambol would be my home for the next two weeks, as I had enrolled on a course blending tai chi, chi kung and chakra healing to help you find inner peace. I'd never done anything like this before, but I was still feeling stressed and frazzled from London life. This was perfect and did the trick. The course runs in Goa every year from December until the end of February before moving on to other worldwide locations. You can find the details here. Recommended.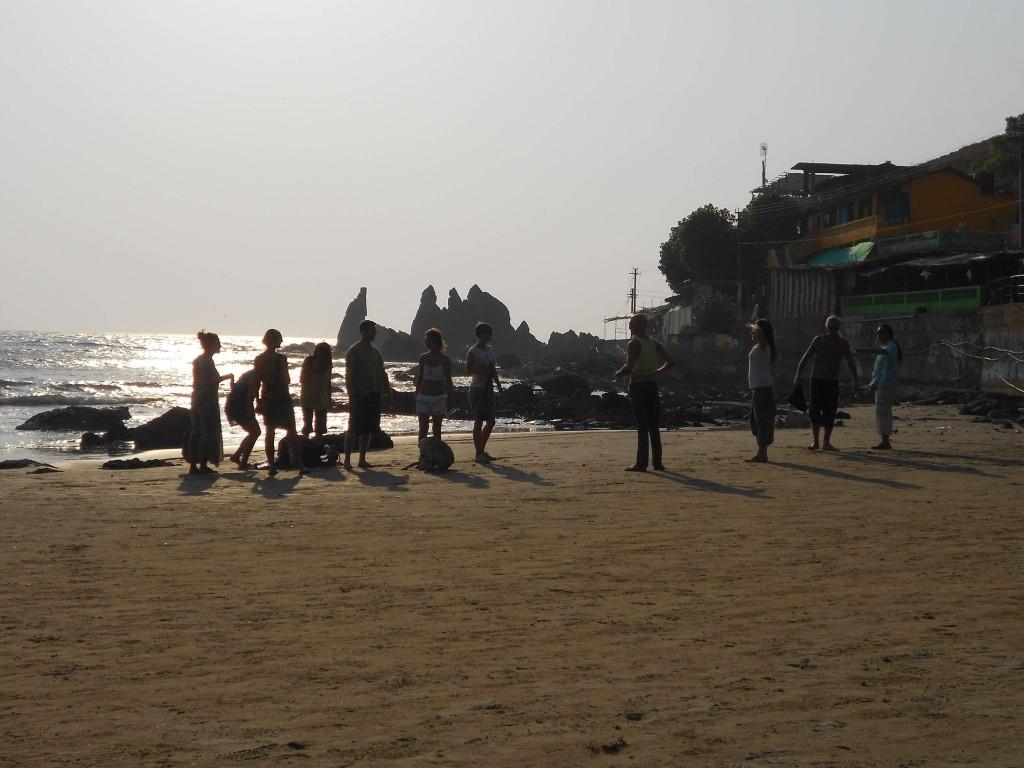 Indulge in retail therapy – and haggle
Arambol has a great street market where you can pick up all kinds of clothes and trinkets, as well as a host of restaurants. Many of them are vegetarian friendly, which suited me down to the ground. If markets are your thing, from here you can take a motorbike taxi to Anjuna Saturday Night Market, an eclectic and vibrant place which even has a bar, nightclub and entertaining shows put on inside. It's quite an experience. My top tip for here would be to divide by five any quote you're given on an item for sale. For some people it's a bit uncomfortable to barter but it's all part of the fun and expected in this part of the world.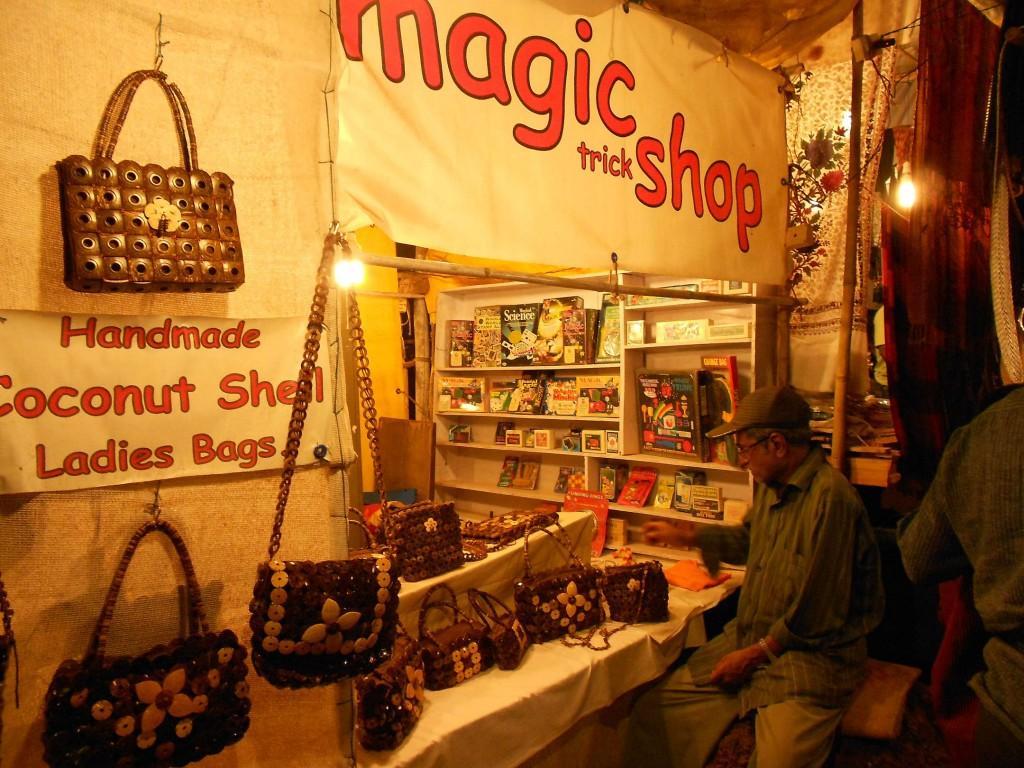 Hop over to Hampi
Arambol is also a good base to catch a bus to the ancient city of Hampi in the neighbouring state of Karnataka. You can buy a ticket at any travel agent and they're inexpensive. In this case it's an overnight trip and for solo female travel in Goa you will usually be allocated a single 'bed', while friends travelling together are allocated doubles. It's best to bring a cover (a large sarong will suffice), a pillow and extra layers of clothes just in case, to make yourself more comfortable. Sometimes they serve snacks on the bus or they'll stop somewhere for a quick dinner, which is a nice way to meet your fellow passengers.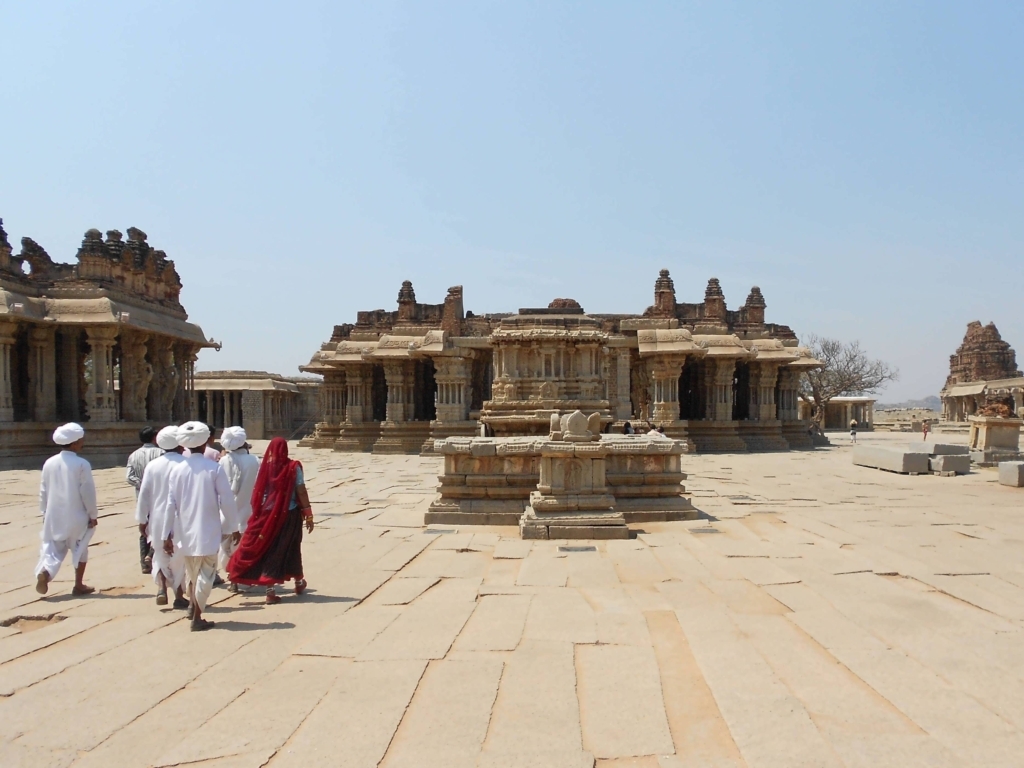 Hampi really is a worthwhile stop as there are so many ornate temples and marvellous statues to discover, installed as part of the city's prestigious history. You can read all about it and see more photos here. On the first day I hired a tuk-tuk tour, then I spent a second day cycling around the route to see the sites in more detail. Most of them are free, while one or two, like the elephant stables and Lotus Mahal cost a small amount but are well worth it.
Be prepared for surprises
By now I had got used to bartering and so I secured myself a hut of my own in Hampi at a friendly guest house for a bargain basement price. Here I met some other friendly travellers. I also got quite a shock when one morning I woke to find bulldozers ripping down nearby shops, trees and buildings. This is one of the things to know about India – be prepared for surprises!
Stay safe
You may have been warned about solo female travel in Goa, as there are many unpleasant and scary rumours about women being hassled and worse by the men in India, but don't worry. I never encountered anything of the sort in Goa – everyone was very friendly, polite and helpful. It's still worth being on your guard though, like you would at home, to make sure you stay safe.
Explore your surroundings
After Hampi I fancied some more beach action so I headed down to Palolem. This beach resort is known for its silent discos, which get going in the early hours of the morning and are excellent fun. I also found another peaceful yoga resort here and made some great friends. Nearby beaches include Patnem and Agonda which are a bit smaller and quieter. Agonda in particular is an incredible spot to watch the sun go down.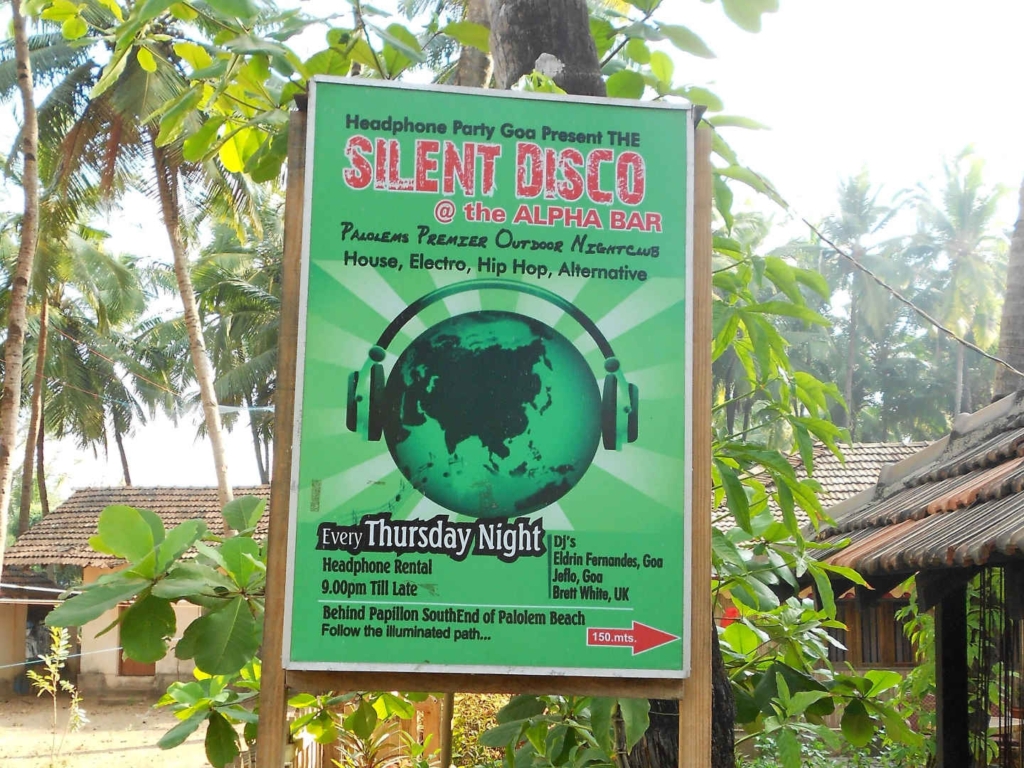 Enjoy being a solo female traveller in Goa – you will create memories for life
As you can see, in Goa there is really a wealth of things to see, do and experience. And eat! So much good food. And plenty of other solo female travellers just like you. Go(a) explore!
For more comprehensive lowdown on this beautiful part of India, check out The Insider's Guide to Goa eBook by Rachel Jones. Click here to learn more.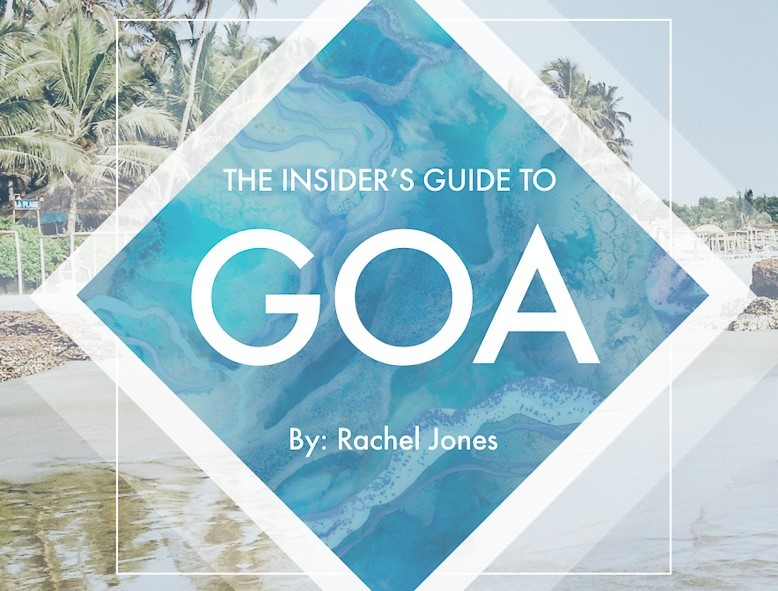 Next up, find out why Goa's neighbour Kerala is known as God's Own Country in my essential guide.