Palolem in Goa has one of the most romantic beaches in India and it's easy to see why. While it's mainly a place to relax, there are plenty of things to do in Palolem. Read on for the perfect Palolem backpackers guide.
Take a blissful yoga class or retreat
Palolem is the perfect place to relax and practice yoga, as there are a host of yoga retreats in Palolem.
When I spent a month solo in Goa, the place I liked to go for drop-in classes in Palolem was Bhakti Kutir. This well-being centre and eco-resort is secluded among the trees 200 metres above the south end of the beach. When I was there, a renowned Swami was visiting to teach daily drop-in yoga classes and it was a privilege to learn from him. You can read more about Bhakti Kutir in the full review here.
At the north end of Palolem beach, pay a visit to the Earth Yoga Village, a tranquil oasis and supportive community, which is a great place to go if you're looking for yoga in Palolem. Here, you will find drop-in classes, yoga teacher training, retreats and workshops.
Browse and book from the best selection of yoga retreats in Palolem here.
Forget your troubles at the disco
One of my favourite things about Palolem is its silent discos. These parties were devised as a way to get around a post-11pm noise curfew that was imposed by the local government. At these popular events there are two or three DJs spinning the decks but no speakers. The ticket price for entry includes headphones which you wear and select your preferred DJ – the music could be anything from house to indie rock or Bollywood. Then it's time to dance and figure out who is listening to the same tunes as you.
Unfortunately some silent disco venues like the Alpha Bar have recently closed down, but the main one you need to know about is the Neptune Point Headphone Party. This takes place on a Saturday night at Neptune's Point, a cliff top resort and venue overlooking the bay.
It's fun to watch people bobbing around with no music playing. Even better, put on your headphones, select your favourite tunes and join in the silent party.
Find out the latest availability and prices of the cute cottages at Neptune's Point here.
Indulge in a Ayurvedic massage – or learn how to do it
There are plenty of places in Palolem where you can treat yourself to an Ayurvedic massage or a manicure.
For massage and spa treatments, try the Swaastha Home Spa towards the north end of the beach or the Kalpaka Spa inside the nearby Palolem Beach Resort. At the south end of Palolem Beach, check out the Bhakti Kutir wellness centre (see above).
If you are after a beauty treatment, try the Amore Beauty Spa on the main road or further south near the German Bakery there's the Maria Review Beauty spa.
My nails were constantly dirty from all the dust and sand, so I opted for a manicure. The manicurist also painted a beautiful henna tattoo onto my hand, which I absolutely loved.
At the Himalayan therapeutic studio (Mogu School) close to Palolem beach you can even take courses to learn how to practice massage, as well as reiki and energy healing.
Discover the beautiful neighbouring beaches
The surrounding countryside, beaches and villages are fun to explore, either on foot or by taxi or scooter. The adventure is really in the journey.
On foot, through the coconut groves to the south of Palolem, you can reach the neighbouring Patnem beach, which is quieter and has some peaceful yoga resorts.
If you take a motorbike or taxi, you can explore further afield, such as the stunning Agonda beach. Agonda is a wonderful place to stay because it is tranquil and from here you can watch incredible sunsets and feel you have the beach all to yourself.
Discover the fantastic accommodation at Agonda beach here.
Meet the local wildlife at Cotigao Wildlife Sanctuary
Cotigao Wildlife Sanctuary is close to Palolem by taxi or motorbike. If you're lucky, you can spot creatures including vipers, antelope, flying lizards and the slender loris. We were not so lucky, but we were chased down the road by a bull!
If you prefer sea-life, there are boat operators at the north end of the beach who will take you on dolphin-spotting trips.
Otherwise, if you're not feeling adventurous, you can sit and watch the cows lazing on Palolem beach.
This is the best Palolem backpackers accommodation
If you are looking for Palolem backpackers hostels, check out the Rainbow Lining Hostels. Guests like its welcoming hosts, delicious vegetarian breakfast and comfortable female-only and mixed dorms.
To find your perfect Palolem backpackers accommodation, click here.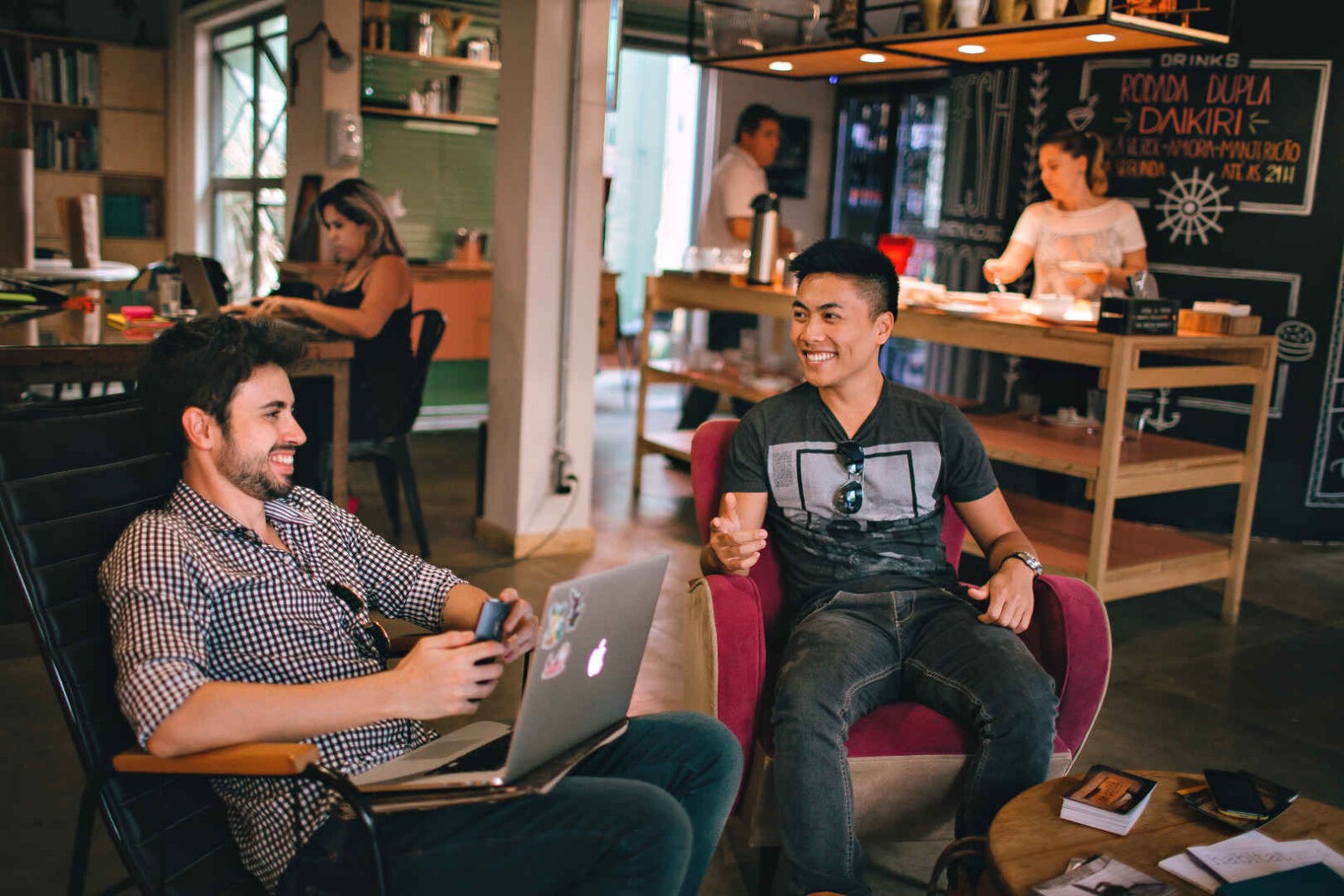 For a private room, try Palolem's top-rated Crystal Goa Residence, which has large, air-conditioned apartments with their own private balconies. Alternatively, check out the beautiful boho huts of Palm Forest Palolem. This eco-friendly resort has a garden, a restaurant and yoga shala offering a great roster of yoga and meditation classes.
My friends rave about the friendly and laid-back Dreamcatcher Eco Resort at the end of Palolem beach, which offers yoga classes and also has a spa and wellness centre.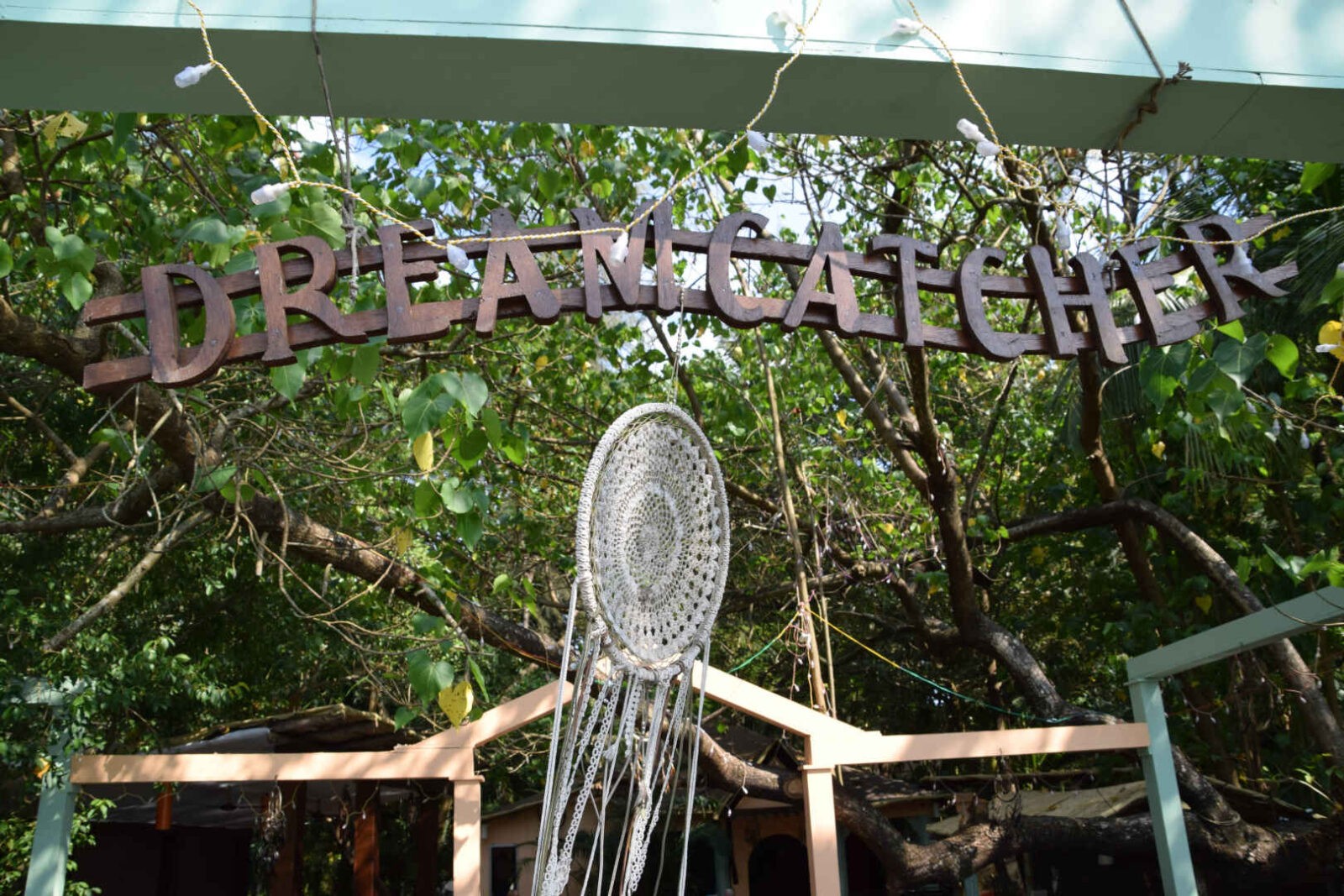 More perfect things to do in Palolem and beyond
There are plenty more things to do in Palolem, including kayak rental and cooking courses. Palolem is a lovely laid-back place to hang out.
If you feel like going further afield, why not take a trip up to North Goa. Find out why people are raving about Arambol, the sunset beach parties, workshops and hippie markets.
For the full lowdown on Palolem and lots more about Goa, check out The Insider's Guide to Goa eBook by Rachel Jones, an American who lived in Goa for five years.
Click here to buy it now and prepare for your Palolem trip
Now, read my comprehensive guide to solo travel in Goa.