George Town, the capital of Penang state, is located on Penang Island in Malaysia. It is connected to the north-west coast of mainland Malaysia by a 8.4 mile long bridge and a second, recently opened bridge which at 15 miles is the longest in Southeast Asia. Here is a guide to backpacking Penang and the best street food, art and love.
History of Penang
Named after Britain's King George III, George Town is Malaysia's second largest metropolitan area after KL. However, the inner city of this urban sprawl is a UNESCO World Heritage Site, thanks to its colonial architecture and distinct culture. Like Kuala Lumpur it can be swelteringly hot to walk around, but there is so much more to look at.
Penang street food
In Penang, there is an abundance of unbelievable street food, both Eastern and Western. I enjoyed one of the best burgers I have ever eaten from a market stall on Chulia Street. In George Town, there is also a large hawker centre and night market called Red Garden, which offers a huge range of cuisines.
Check out my post on Malaysia's tastiest street food here.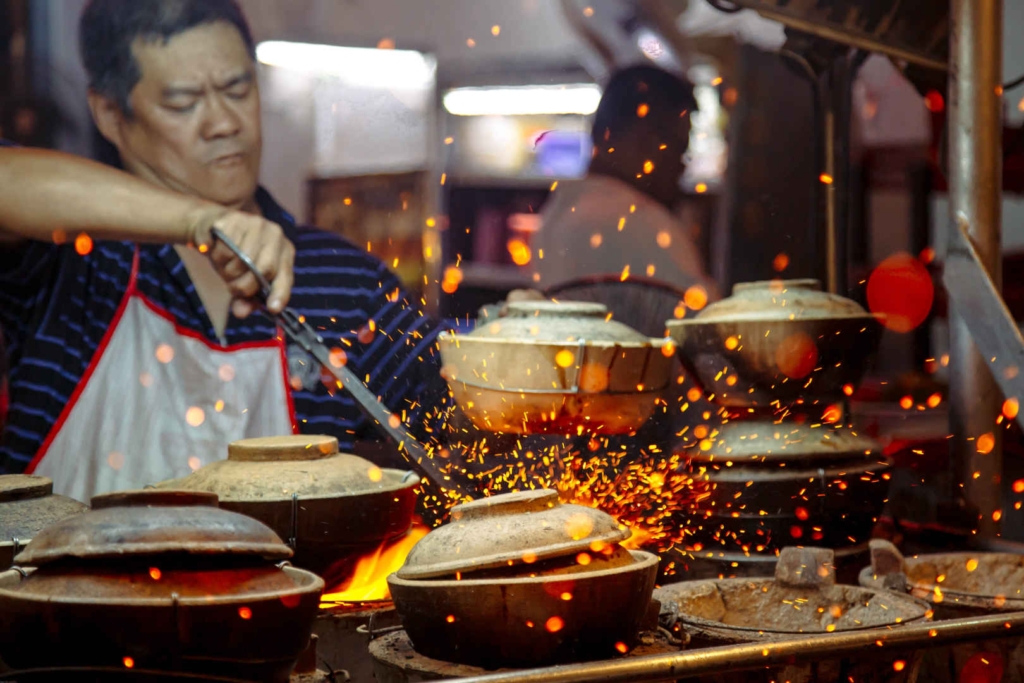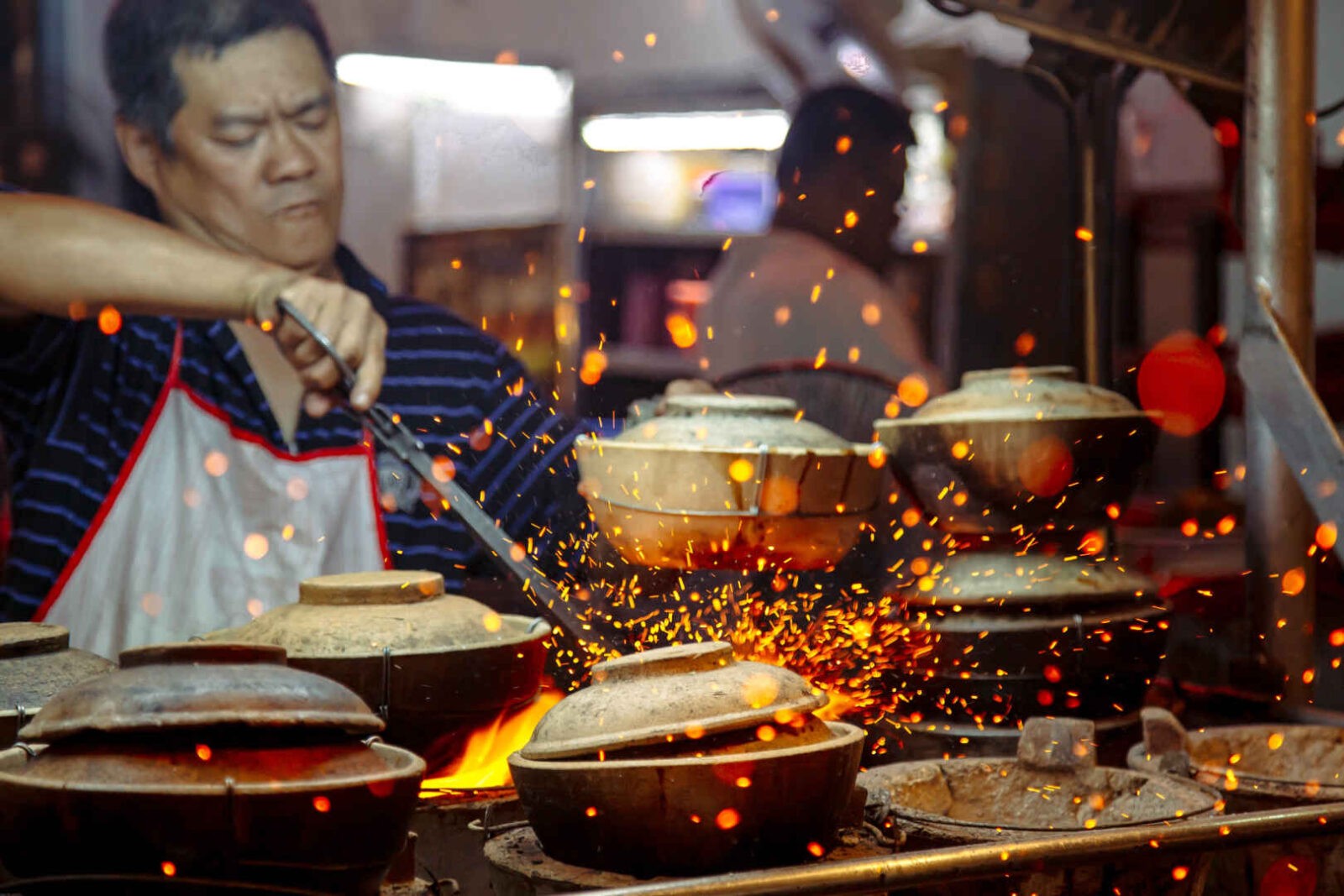 Street art in Love Lane
For both of my visits to George Town, I stayed in Penang backpacking hostels near the adorably named Love Lane. According to one of George Town's historical signs, it is so-called because visiting Chinese businessmen would keep their mistresses in houses here. So not quite as romantic as it sounds, but the name still puts a smile on my face.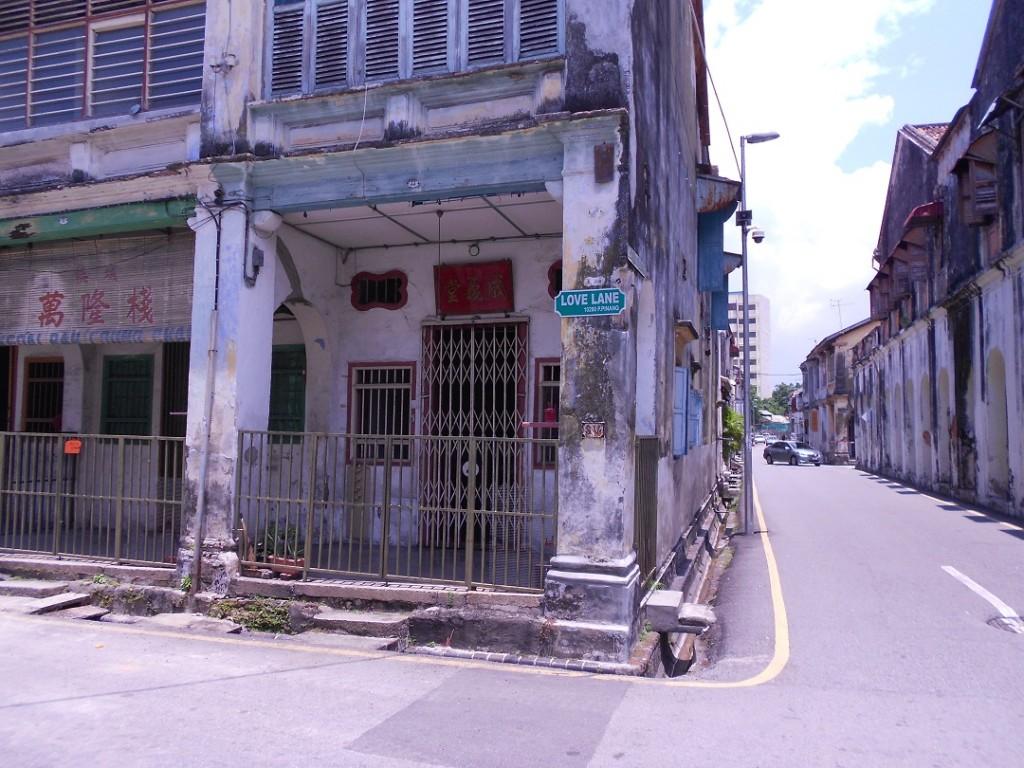 The area's highlights include an array of colourful street art and quirky displays explaining the city's history.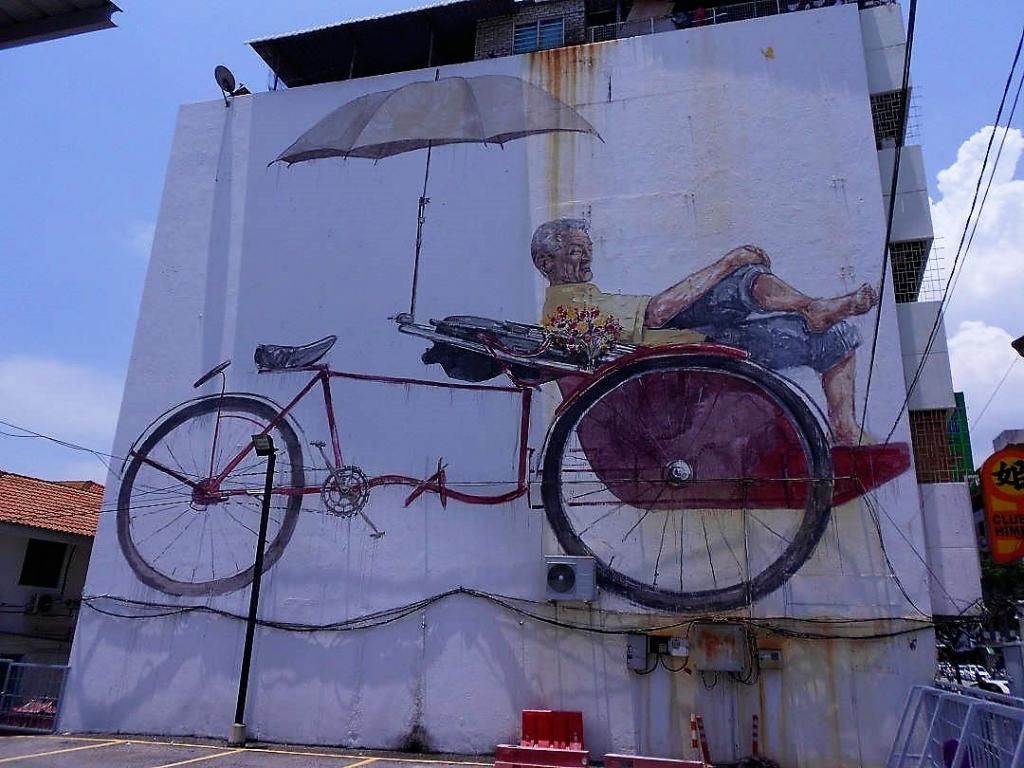 Climbing Penang Hill
When we'd arrived in George Town in the dead of night by taxi, after disembarking the bus from KL, the driver asked me where I'd been on my previous visit here. He commented that if I hadn't made it to Penang Hill then I really hadn't seen the city. Apparently I had missed out.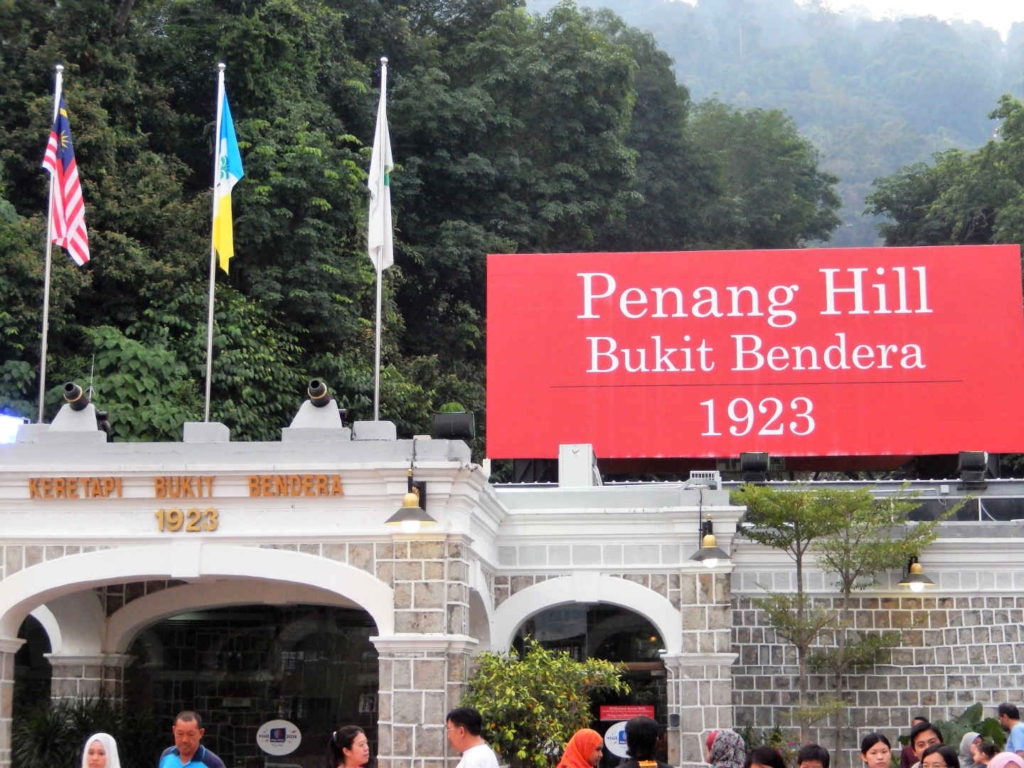 So we duly made the bus journey 6km out of the city centre and boarded the funicular to carry us up to the hill resort that lies 833 metres above sea level. Here we found hotels, restaurants, museums, gardens, temples and a mosque. A detailed audio guide gave us insights into the area's history and natural features, though sadly the cloudy weather covered our views across the city.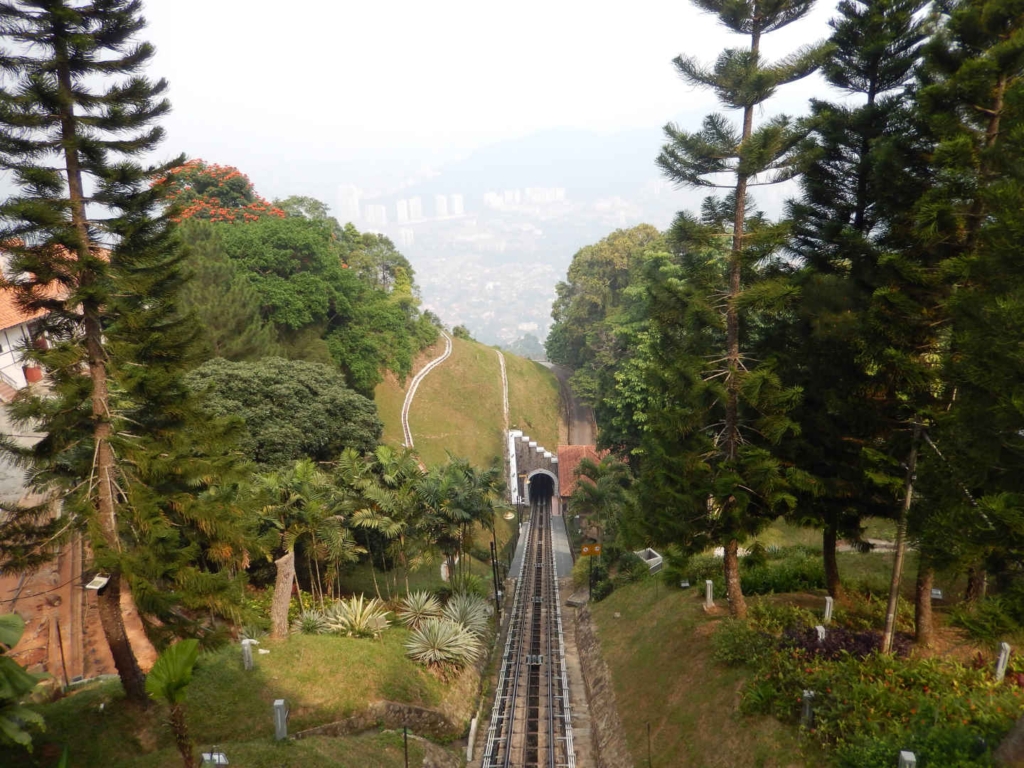 One of George Town's most popular tourist destinations, Penang Hill has a viewing deck and a canopy walk through the hill's tropical forest. But one feature that is already here took me by surprise: the love locks.
Locking in Your Love
Around the world, such as in New York and Rome, there are bridges where hundreds of people hang decorated padlocks to declare their love for each other. This is the Penang Hill love lock adaptation, located on an observation deck that on a clear day would have a scenic view across the city. A long fence of these permanent romantic gestures leads up to a huge, plant-covered display reading LOVE. Here, visitors can purchase padlocks of various sizes, decorate it with coloured permanent ink pens and seal their love locks wherever they choose along the fence.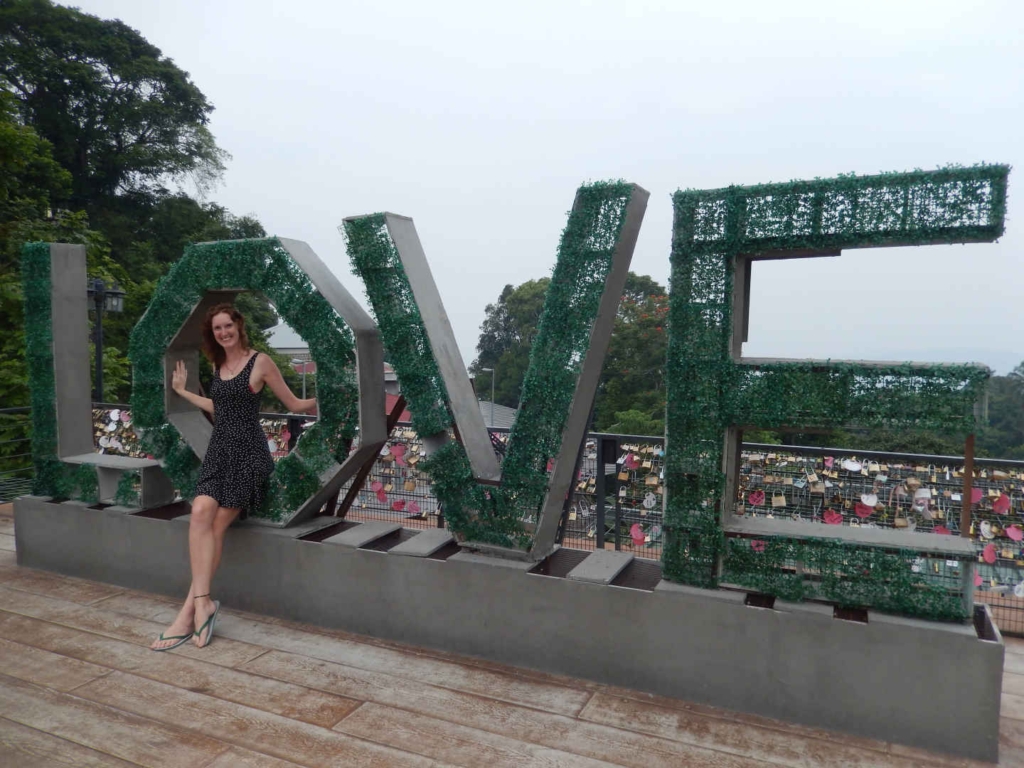 It is wonderfully heart-warming to browse these love locks and see the personal, hand-made statements of romance and dedication. You can even spot keys down beyond the fence where couples have sealed their padlock and thrown away the key.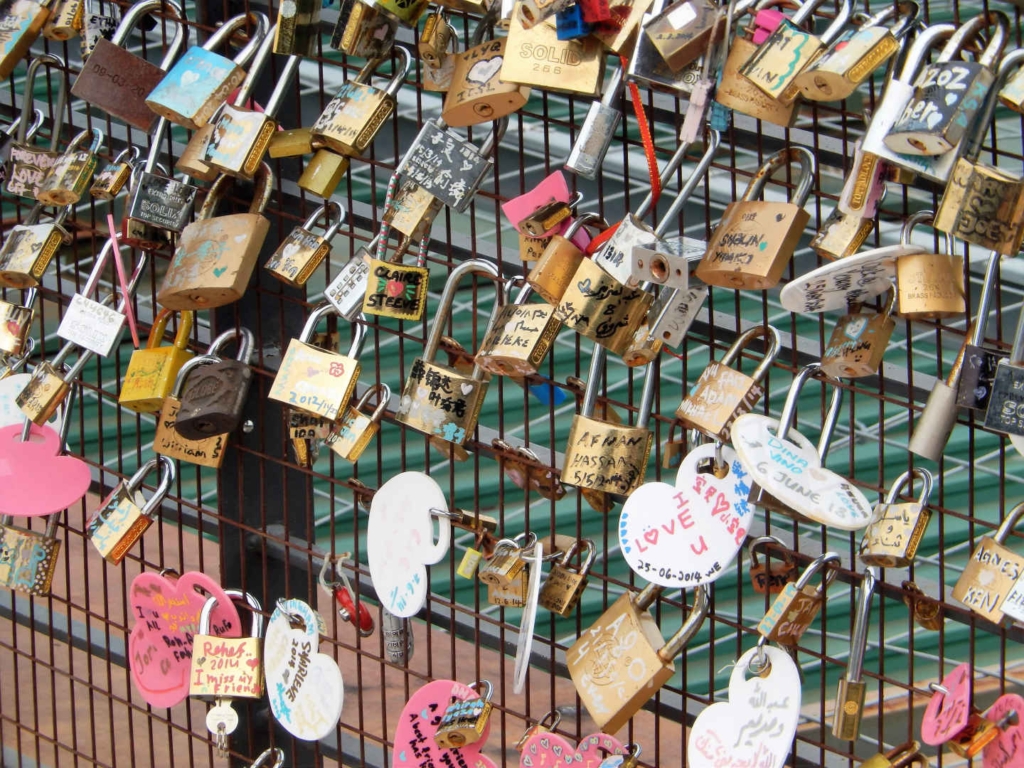 I adore that Penang has made a dedicated space for love and romance as an antidote to the urban hustle and bustle of this part of Malaysia. Perfect for photo opportunities with your loved one or just by yourself.
Next up, check out my guide to backpacking in Malaysia and the best two week itinerary here.