If you're looking for the best things to do in Malaysia on a budget but don't know where to start, here are my top tips for creating your perfect backpacking Malaysia itinerary. The country's melting pot of cultural influences is most evident in its food, which is among the best in the world. Places to visit in Malaysia range from bustling cities to wildlife-packed nature parks, rolling tea plantations and secluded paradise beaches. Read on for a backpackers' guide to Malaysia and how to create your Malaysia itinerary.
How to start creating your backpacking Malaysia itinerary
Almost 26 million international tourists visited Malaysia in 2017, making it the second most-visited South East Asian country after Thailand. Popular Malaysia tourist places include lively cities such as Kuala Lumpur, Malacca City and Penang Island's capital George Town. Nature lovers will adore the Cameron Highlands, Taman Negara and the island of Borneo. If it's beaches you're seeking, the Perhentian Islands and Tioman island are ideal stops on your Malaysia backpacking route.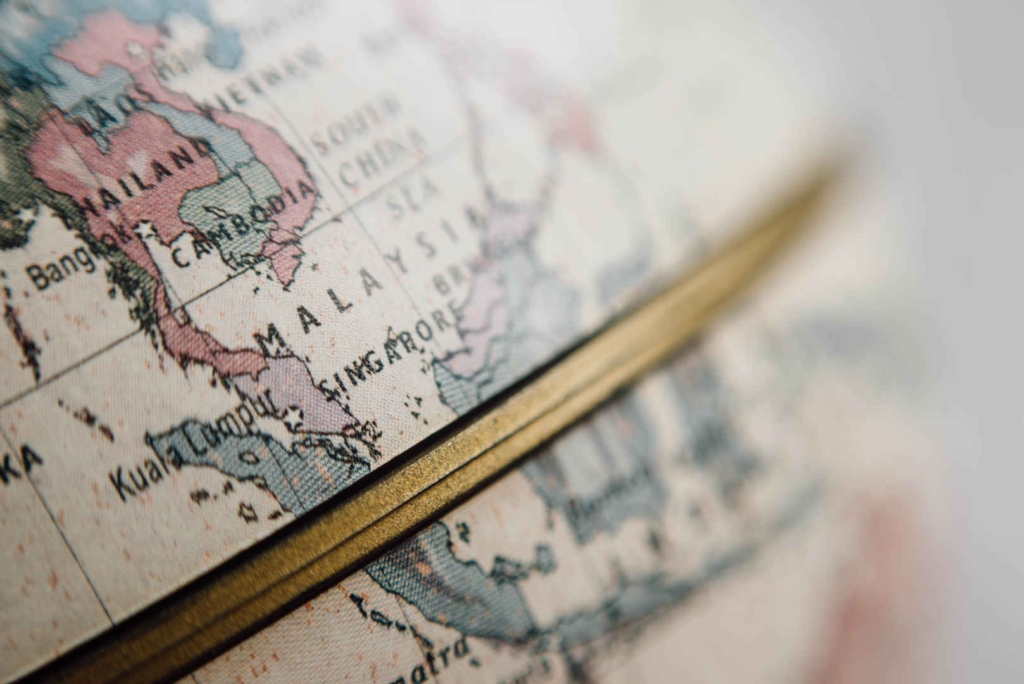 The best places to go in Malaysia may depend on where you arrive in the country – usually via Penang or Kuala Lumpur airport. You can then use this as a base to visit the nearby attractions on your Malaysia backpacking itinerary. For example, from Penang Island, which is close to the border with Thailand, you can reach Ipoh for the Cameron Highlands in five hours or take a boat from the mainland to the Langkawi islands. I found Kuala Lumpur to be a great location to reach most of the main places to see in Malaysia, as there are regular inter-city buses and budget airline routes to hop over to Borneo, meaning you can fit in plenty of destinations in your Malaysia itinerary. The first thing you might want to do – other than reading a backpacker's Malaysia blog article such as this one – is to pick up a Malaysia travel guide, such as this book from Lonely Planet.
Budget travel in Malaysia
If you're backpacking Southeast Asia, you may be wondering, is Malaysia worth visiting? The good news is, budget travel in Malaysia is easy. If you're travelling independently, you can expect to pay around US$65 per day, so the Malaysia trip cost is small when you factor in the ease of travelling around Malaysia and the wide variety of things to do and places to see here. There are also plenty of group travel tours in Malaysia. Tipping in Malaysia is not expected so you don't need to factor this into your Malaysia trip budget. A budget holiday in Malaysia is more than doable, especially if you find cheap flights.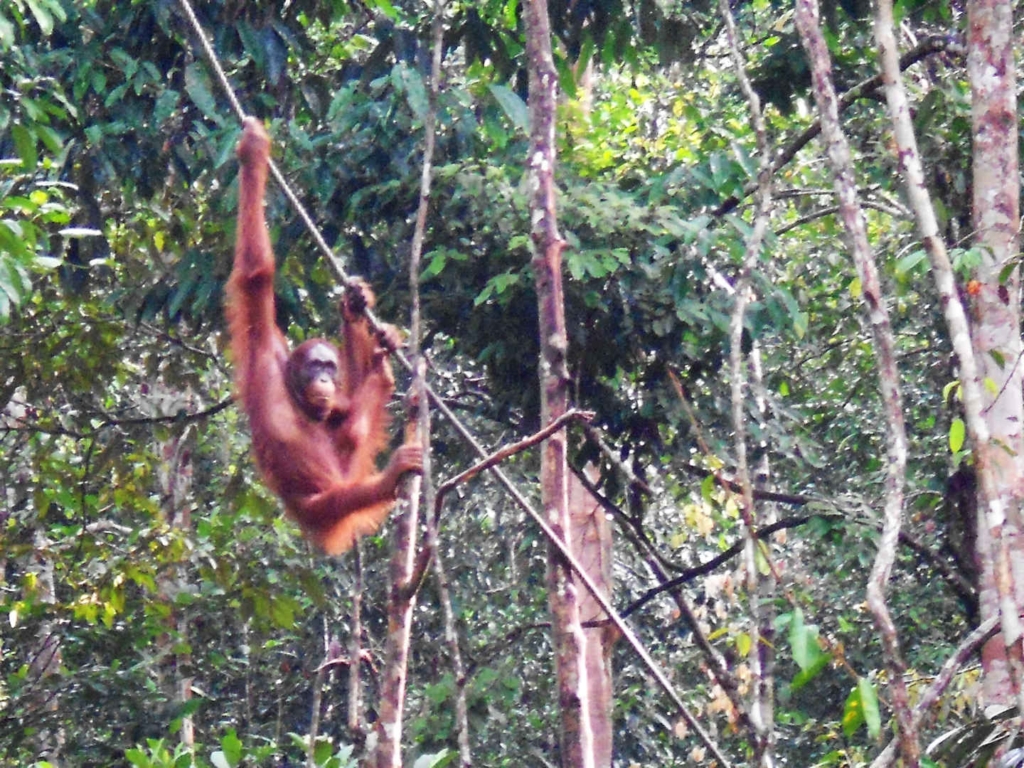 Budget travel ideas for exploring Malaysia include taking an overnight bus between destinations, so you save on one night's accommodation on your chosen Malaysia backpacker route. When you arrive, you can negotiate rates with guest house owners to get the best price, especially if you are planning to stay a few days. For this reason, I would suggest booking no more than the first night or two in advance. This will mean you can make sure you're happy with your accommodation – and you're free to scout around if not – and it helps you to effectively manage your backpacking Malaysia budget. I kept a spreadsheet of all my costs, so I could keep track of my expenditure for food, transport, accommodation and extras.
Best hostels in Kuala Lumpur
Hostels are perfect for budget travel, Malaysia-style. The best area to stay in Kuala Lumpur for backpackers is the city centre, close to the Masjid Jamek metro station, Chinatown and the eclectic stalls and Art Deco architecture of the huge Central Market building. Two of the best backpackers hostels in Kuala Lumpur are here: Back Home and Reggae Mansion. These are both ideal bases for your backpacking Malaysia route, as you will meet many fellow travellers and can share ideas and tips. For example, I met a lady at Back Home who told me about the Batu Caves, just outside of KL, which are well worth a visit (see below).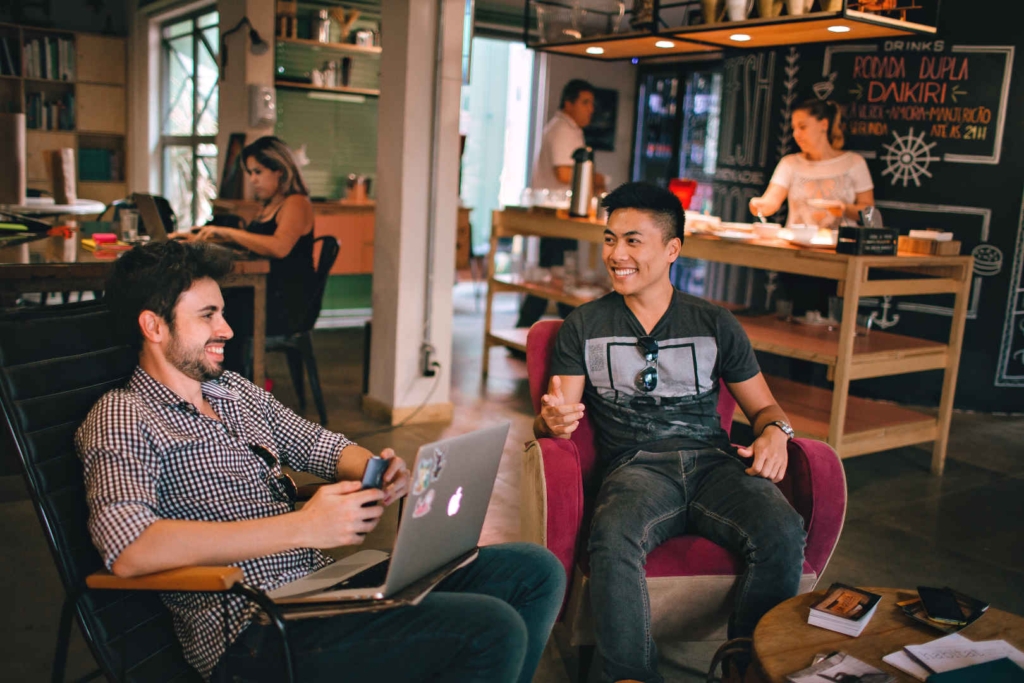 Back Home absolutely became my home from home in Malaysia. I returned to this place several times, as I loved its stylish modern dorm rooms with spacious beds, personal lights and electrical sockets. The staff are friendly and helpful, there's a free breakfast and the showers – with real rainshower heads – are just divine when you've stayed in shabby backpacker places.  
Nearby is Reggae Mansion, known as Kuala Lumpur's main party hostel, set in a distinctive Colonial-style building. I didn't stay here, but I came for a birthday dinner with my roommates, followed by drinks on its rooftop bar, and they made us feel super welcome. While Back Home is calm and quiet, if you're after a party atmosphere, Reggae Mansion is for you. 
Marvel at Kuala Lumpur's Towers
Time to explore Kuala Lumpur – you can definitely spend a couple of days here on your Malaysia trip itinerary. The key is to look up, as KL has some impressive towers. The glamorous 452-metre high Petronas Towers loom over the city and at night they light up like two giant, glittering diamond earrings.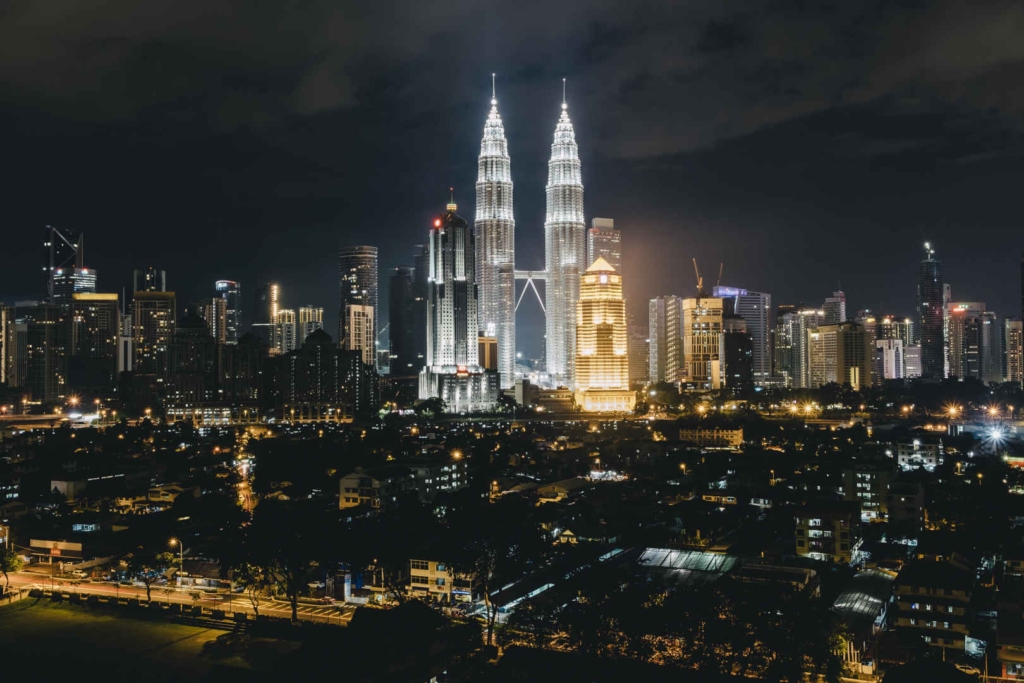 There is also the lofty Menara Kuala Lumpur or KL Tower, the world's eighth tallest free-standing tower, which gives you a panoramic view to admire your surroundings.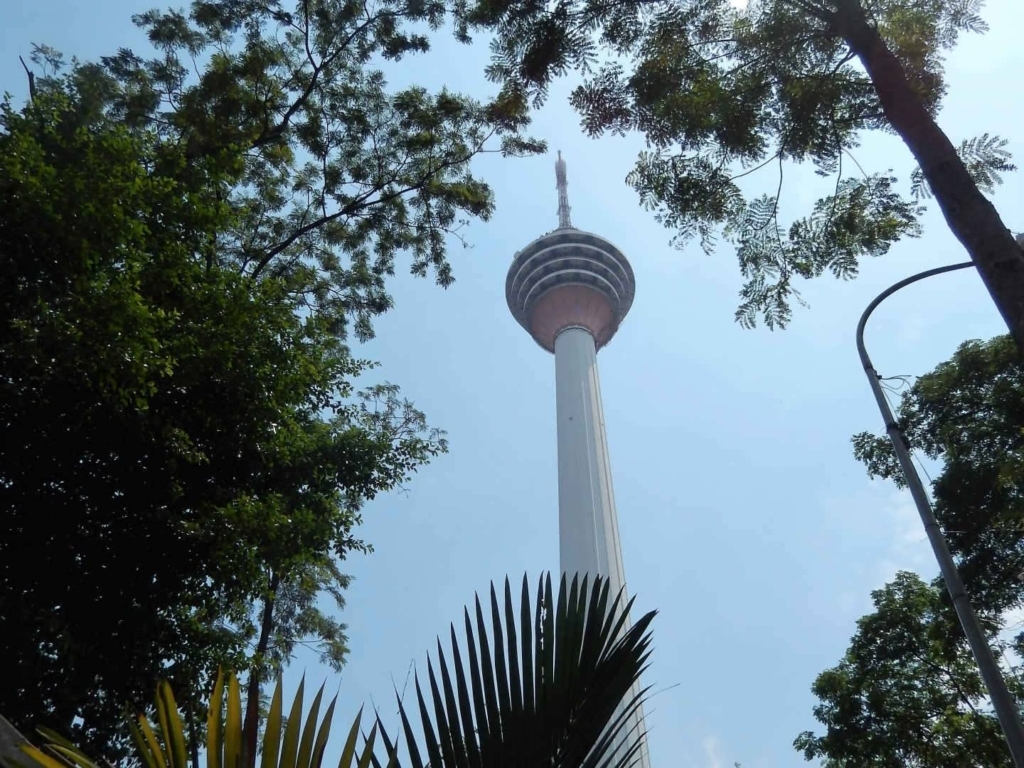 There are even photo opportunities to show your love for KL, like this display outside the City Gallery.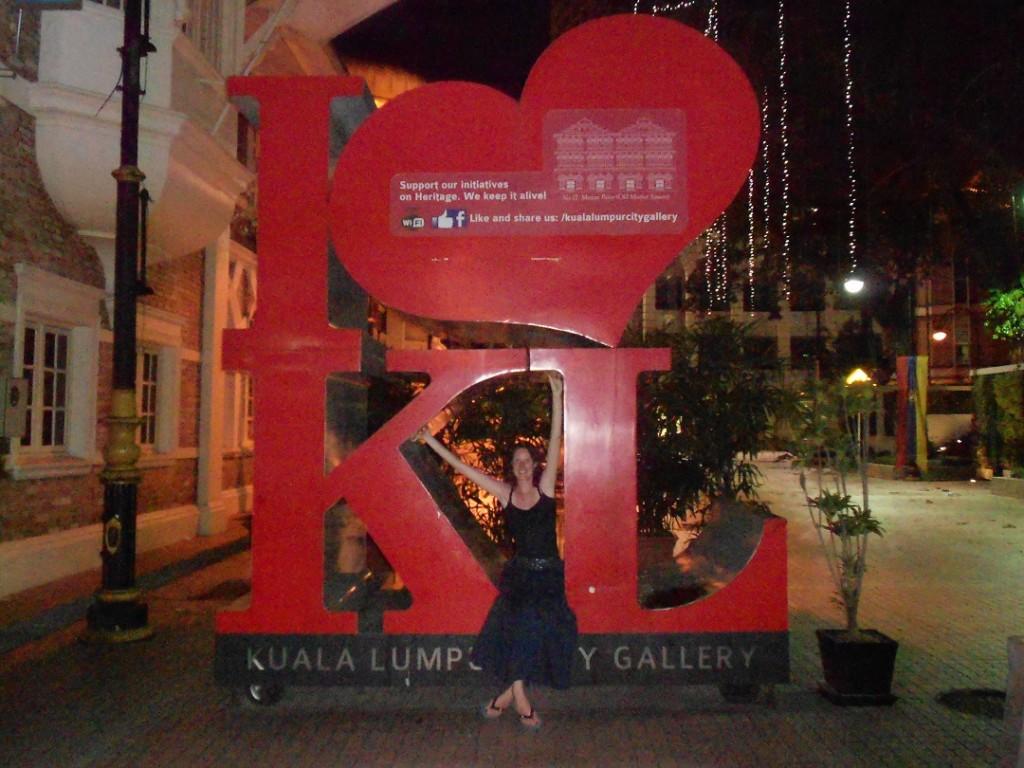 Enter the magical Batu Caves
A treat for culture lovers on a Malaysia travel itinerary is a short journey from Kuala Lumpur on the KTM commuter train system. Carved into a 400 million year old limestone hill, the Batu Caves are one of the most popular Hindu shrines outside of India. Inside the hill is a series of caves and temples containing statues and artworks. The largest, Cathedral Cave, can only be reached by climbing 272 steps, past an astonishing 42.7-metre gold statue of Lord Murugan, the Hindu god of war. Well worth a visit.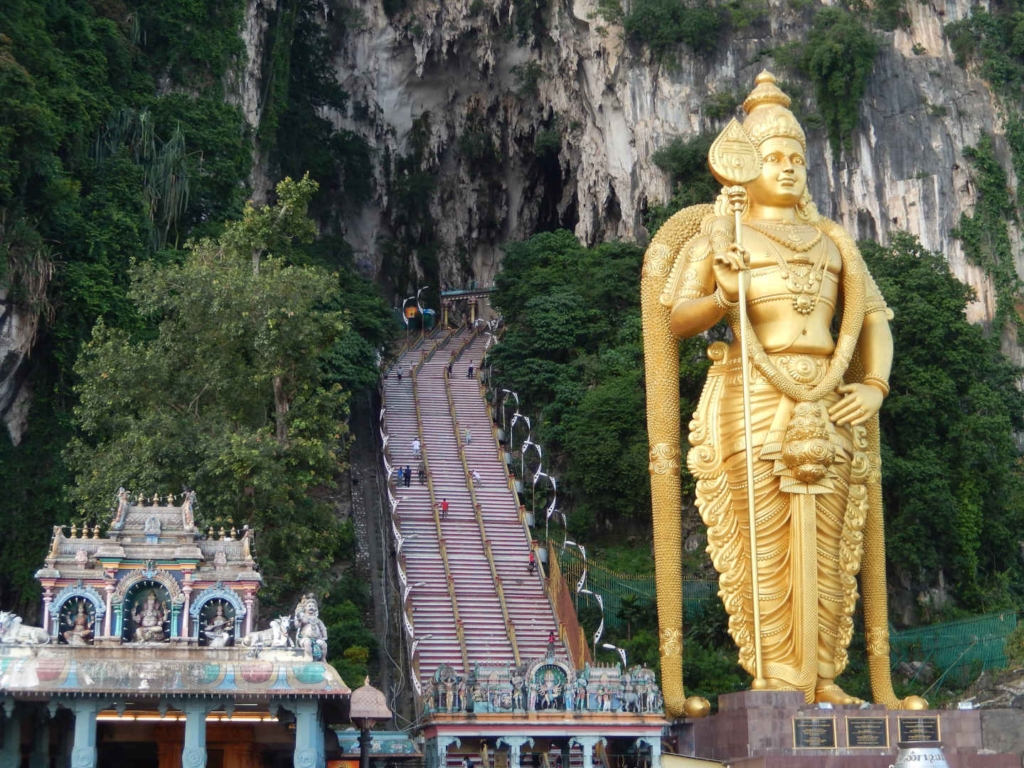 Check out the Penang street art
It's easy and cheap to travel between KL and Penang by bus. In George Town, the capital of Penang island in Malaysia's northwest, the best hostels are around the delightfully named Love Lane. At dinnertime, simply grab some cheap and delicious food from the amazing Chulia Street Night Hawker Stalls.
George Town is in fact a UNESCO World Heritage Site. Just wandering around it you will spot a number of large street art murals. In 2012, the city commissioned Lithuanian artist Ernest Zacharevic to create a series of wall paintings depicting the local citizens and lifestyle. These have now become cultural landmarks in their own right.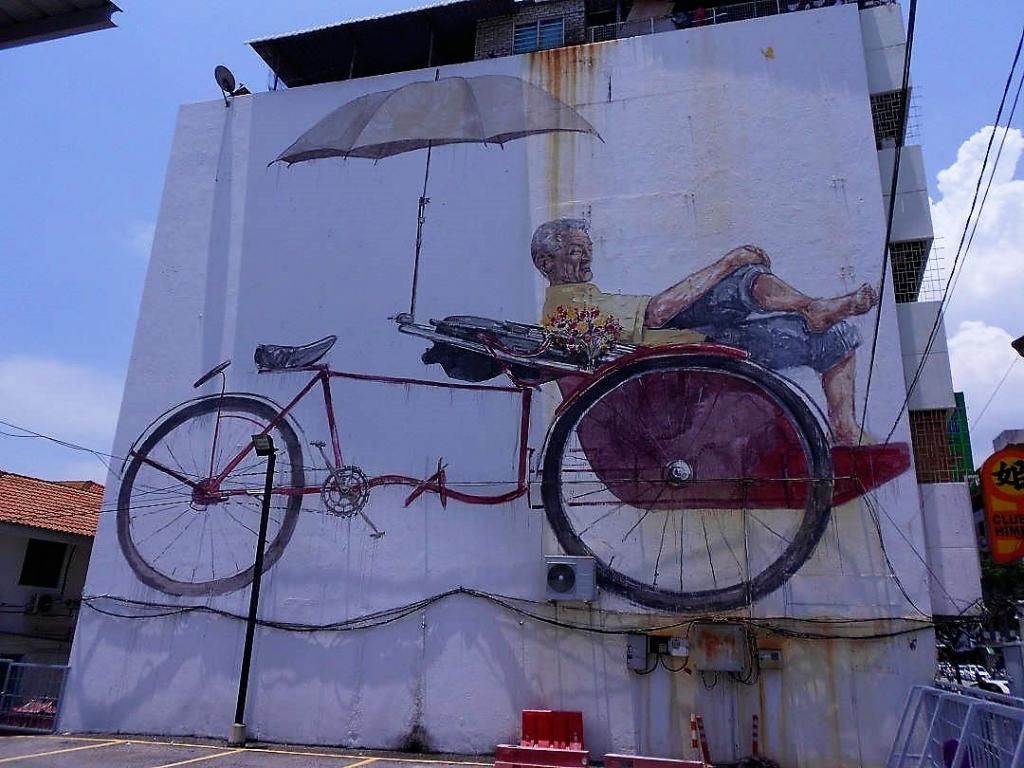 Lock in your love
At the charming love lock bridge at Penang Hill, hundreds of people hang decorated padlocks to declare their love for each other high up on the hill's scenic observation deck. It is heart-warming to see these personal, hand-made statements of romance and dedication. You can even spot small keys down beyond the fence where couples have sealed their padlock and thrown away the key.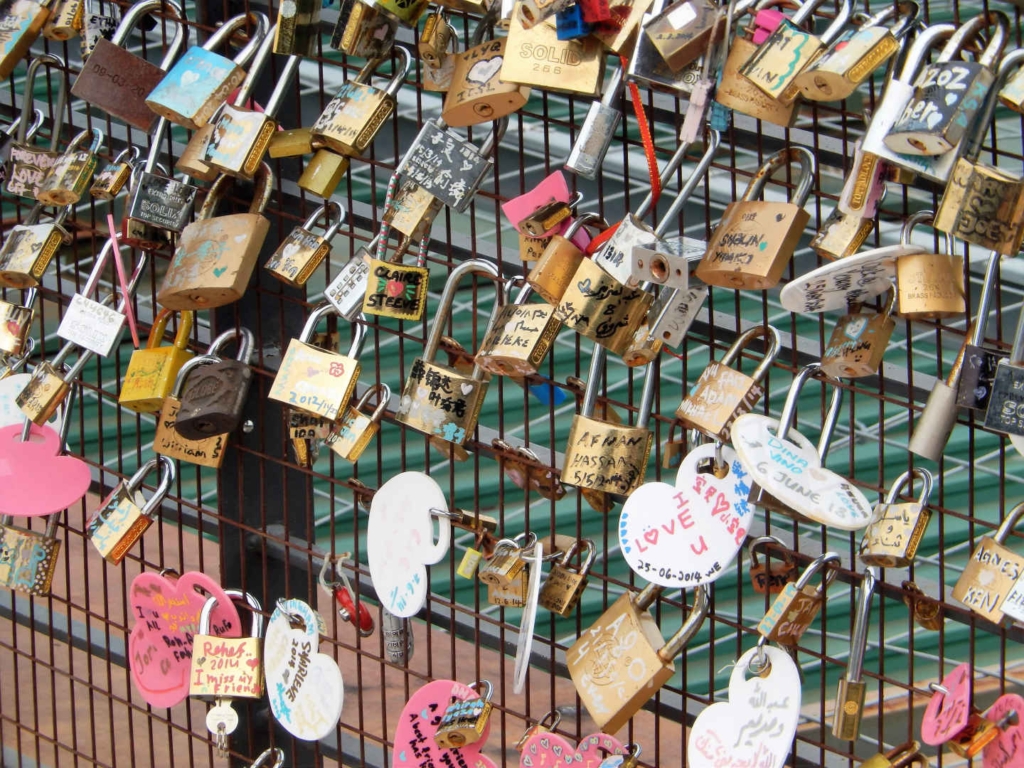 Feast on the food
In Malaysia you will find incredible street food. Food lovers will discover that there is plenty to tuck into in this country. Whether your Malaysia holiday takes you to Penang, Kuala Lumpur or Borneo, you'll see an array of temptingly cheap and scrumptious food stalls lining the streets. Read my post dedicated to Malaysia's food here.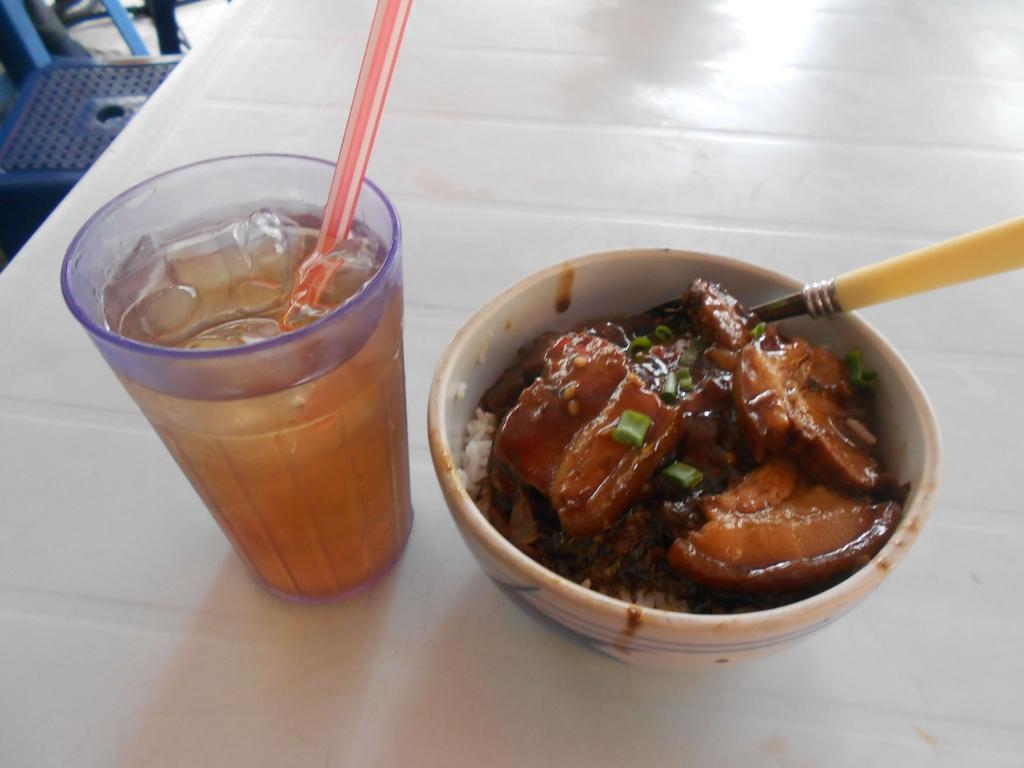 At the food markets in Penang you can buy a freshly blended juice from a dazzling list of exotic fruits, a salty and satisfying nasi goreng, or a spicy parcel of tofu or fish and rice cutely wrapped in a banana leaf.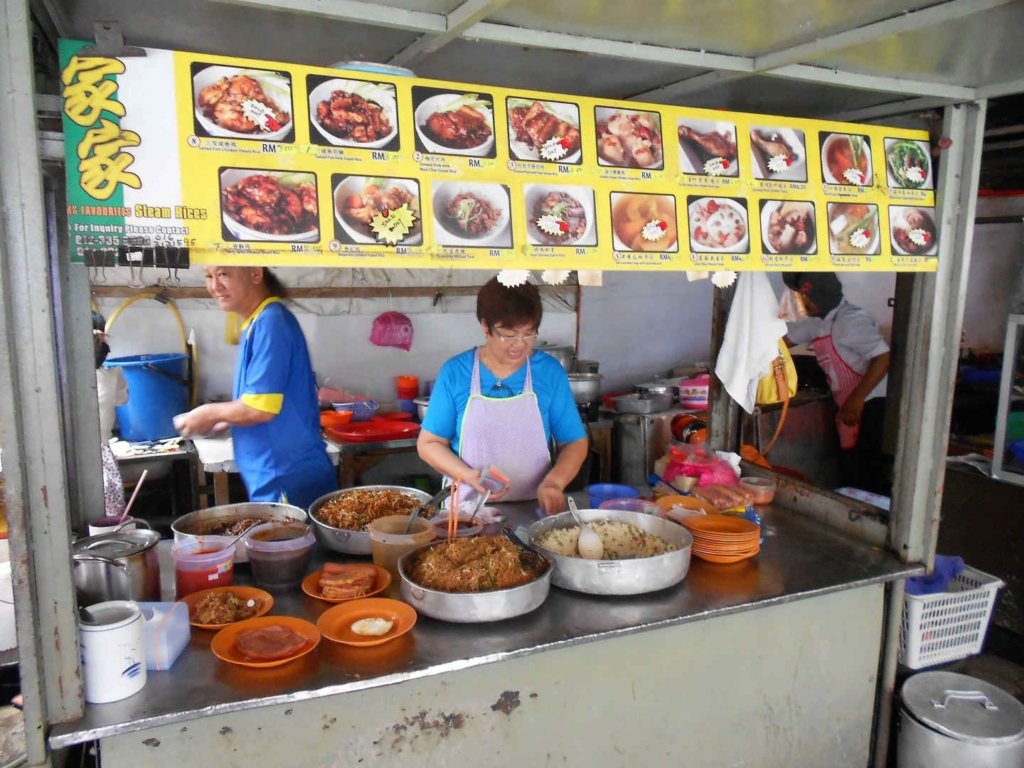 Borneo presents an equally succulent choice of street food from its hawker stands. Here it's easy to spend your day sampling dish after dish: noodles with barbecued pork, sweet chilli chicken with greens, delicate fish ball soup and sumptuous pork satay skewers accompanied by fresh cucumber. Totally delicious and devilishly good value.
Wonder at Borneo's wildlife
A short flight from Kuala Lumpur is the island of Borneo, which is famous for its wildlife. Kuching in Sarawak a great base for your Borneo backpacking route. From here you can take a day trip to the Semenggoh Wildlife Centre and Bako National Park. The Semenggoh Wildlife Centre cares for orangutans that have been found injured or orphaned in the nearby jungles, before releasing them back into the wild. Here you can watch these beautiful creatures swinging through the trees to pick up their banana breakfasts, as part of your magical Borneo backpacking itinerary.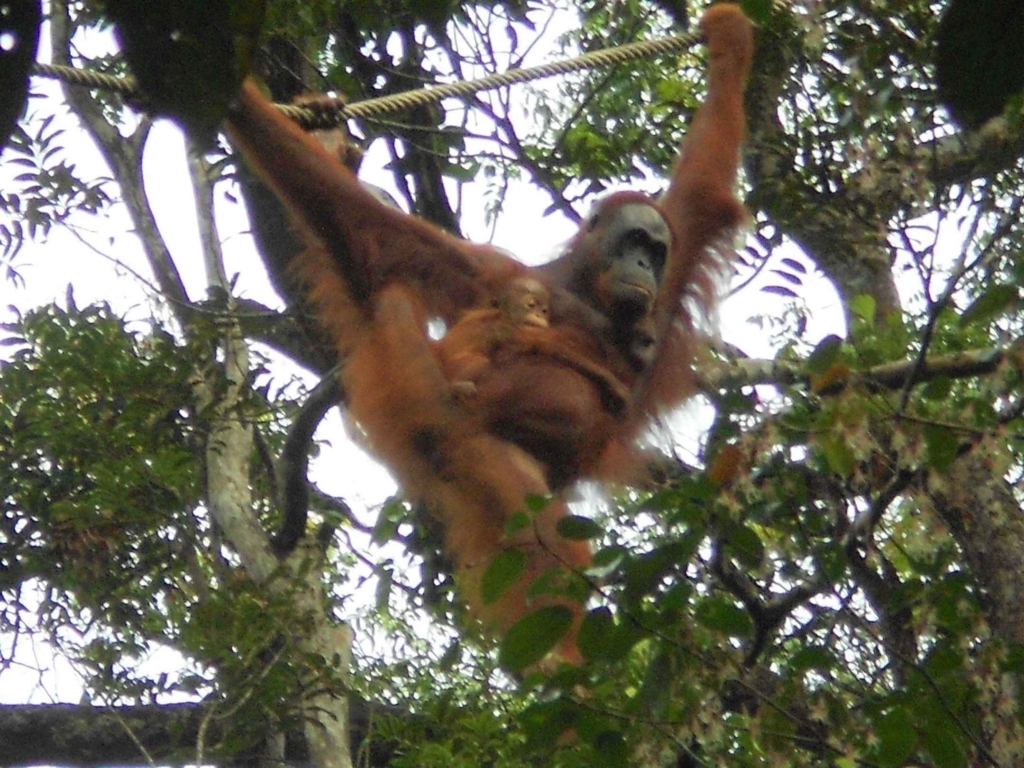 Bako National Park, an hour's bus ride and boat trip away from Kuching, offers nature fans the chance to escape into the jungle for some of the best hiking in Malaysia. Discovering deserted beaches, clambering over rocks and stepping through huge tree roots, you'll spot huge leaves, exotic red flowers and armies of ants. You can even do an organised night trek, taking torches to seek out the nocturnal creatures and fascinating insects. This is why Borneo is a recommended stop on your backpacking route: Malaysia is great for nature lovers.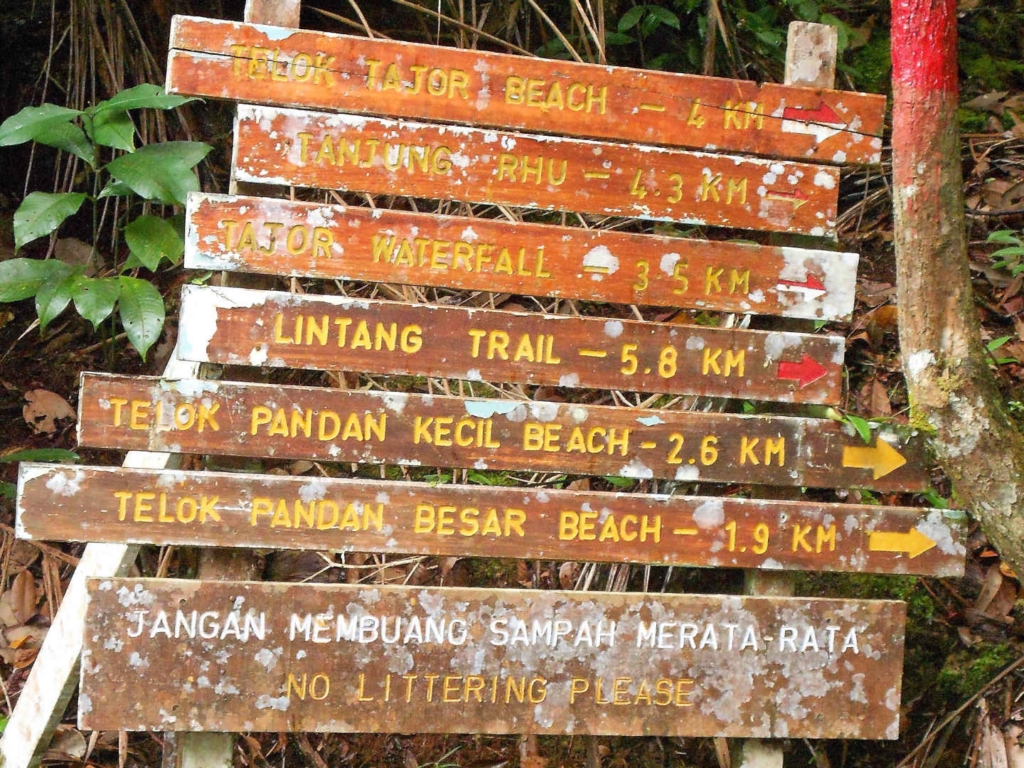 Go hiking in the Cameron Highlands
Two hours from Kuala Lumpur and Penang Island is Ipoh, Malaysia's third most populous city and known as the country's 'hipster capital' (click here for Ipoh, Malaysia hotels). With attractive British colonial architecture, great food and Buddhist temples hidden in natural limestone hills and caves, it is a good location to stop before you visit the Cameron Highlands, which lie 90 km (56 miles) to the east of the city.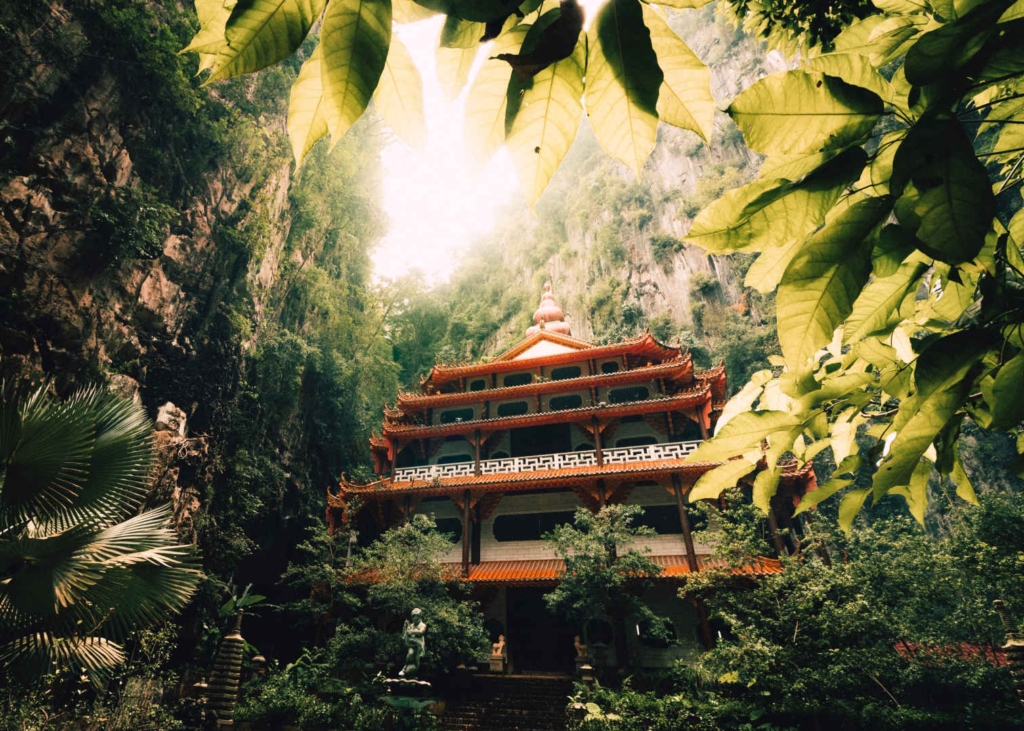 The Cameron Highlands are over 700 square kilometres (275 square miles) are one of Malaysia's most established tourist attractions. For years, backpackers have been drawn to the Cameron Highlands for trekking in Malaysia, thanks to its rolling tea plantations, natural beauty and refreshingly cool climate. Its variety of trails and jungle walks make it one of the best hiking place in Malaysia.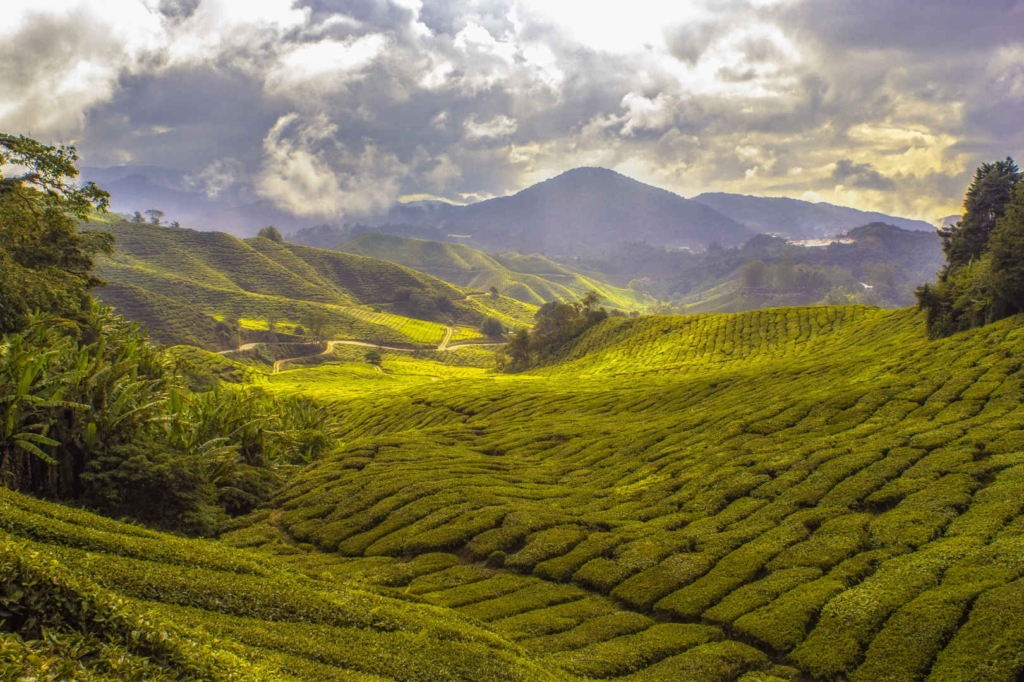 Dive into scuba
If you fancy an island break on your Malaysia holiday, try the Perhentian Islands, which you can easily reach by bus and boat from Kuala Lumpur. Here, on Coral Bay, the more adventurous people can try their hand at scuba diving.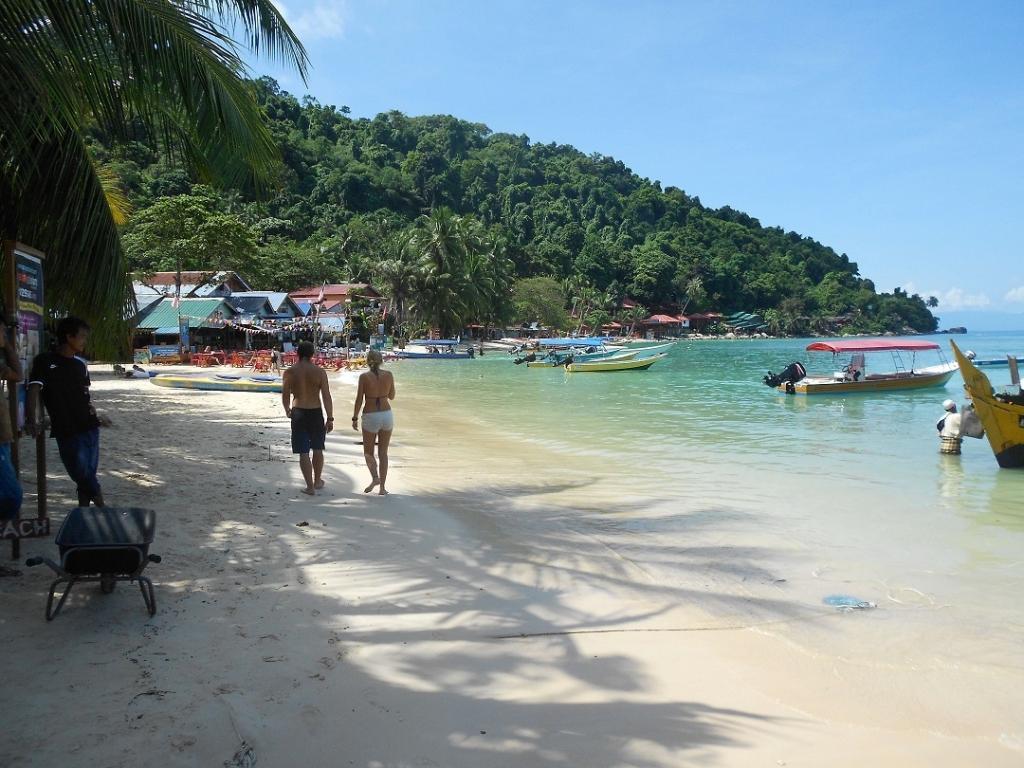 Coral Bay is on Pulau Perhentian Kecil – meaning Small Perhentian island – which sits next to her big sister island in the South China Sea, off the northeastern coast of Malaysia. With a pure azure blue sea, a simple snorkelling venture into the shallow waters reveals an abundance of coral, fish and other creatures underneath the waves.
For scuba divers, to fully submerge in this underwater landscape is a dream. You share the ocean space with hawksbill and green turtles, clown fish playing in anemones, huge schools of tiny fish, colourful coral reefs and so much more. We were even lucky enough to see a black tip shark swim by at close range – though I think it was more scared than we were.
Read my post about the Perhentian islands here.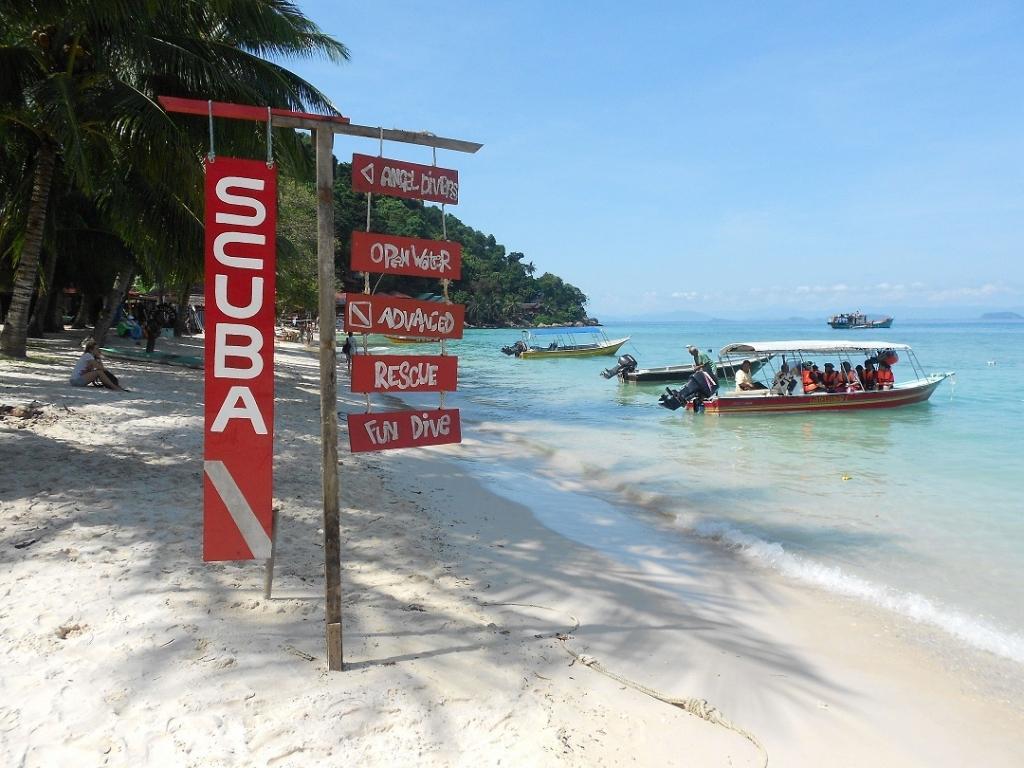 See baby turtles on Tioman island
Another island option for your Malaysia itinerary planning is the beautiful Tioman Island, towards the north of Malaysia. Here, I had one of my most remarkable natural experiences – seeing a hundred newborn turtles scramble their way across the beach into the sea for their first ever swim.
At the Juara Turtle Project there is a wealth of information on why many of the island's turtle nest beaches have been destroyed and the valuable conservation work they do to protect the remaining, now endangered, population. At their hatcheries you can see the volunteers place eggs for incubation, after rescuing them from beaches around the island. Here they can hatch in safety. Each nest contains around a hundred eggs and once one starts to hatch, the rest follow suit within minutes. If you're lucky, like us, this could happen while you're there.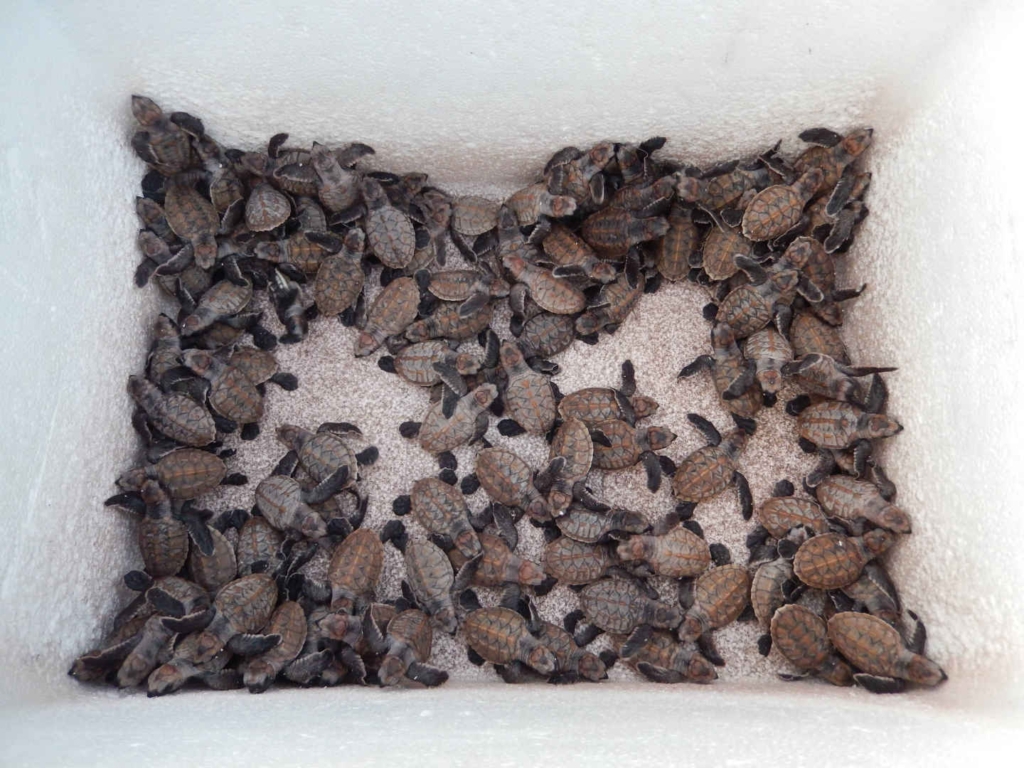 That evening, during sunset, we joined the volunteers as they released the brand new baby turtles into the sea. We watched in awe as the little creatures make their way to their new life in the wild. It was fun to watch as over a hundred turtles scrambled along the sand using their flippers, racing each other to reach the waves. This was undoubtedly a highlight of our trip to Malaysia – read about it here.
Take a side trip to Singapore
While you're backpacking in Malaysia, why not take a side trip to the vibrant Lion City of Singapore, an island state off the southern coast of Malaysia. In just four days, you can see so many fascinating sights, from super trees to spectacular light shows, so it's definitely doable in your Malaysia itinerary.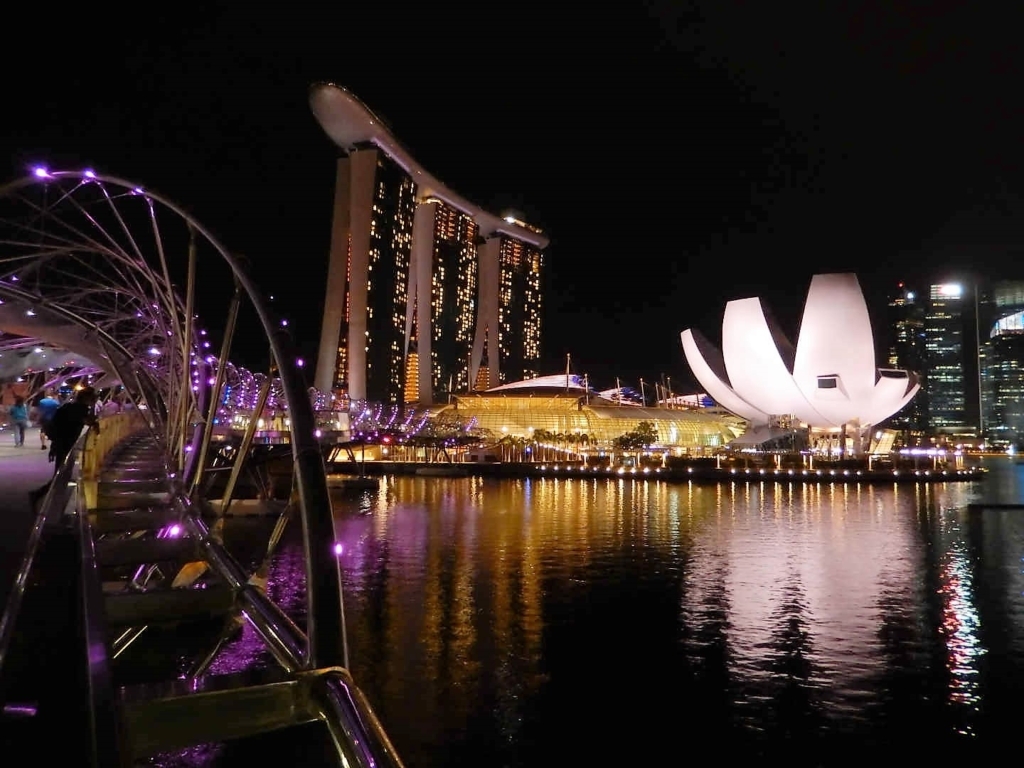 So there you have it – awesome things in to do in Malaysia, Singapore and Borneo for your perfect backpacker itinerary.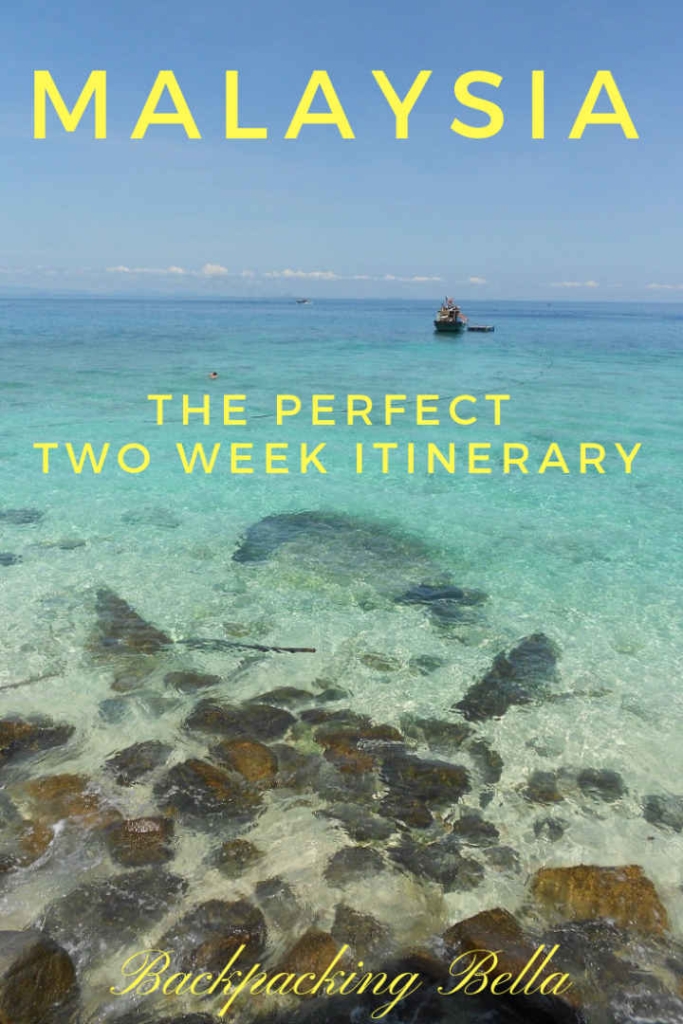 Next up, find out the most beautiful things to do when backpacking in Bali.