Borneo was always on my travelling hit list as a must-visit place, as I'd long dreamed of going to see the orangutans in the jungle. As I only had a few days of backpacking in Borneo, I chose to visit Kuching in Sarawak. This is a good base to see two of the island's highlights – Semenggoh Nature Reserve and Bako National Park. Read on for more details of the best day trips from Kuching.
Semenggoh Nature Reserve
Semenggoh Nature Reserve was founded in 1975 to specialise in the care of endangered animals – most famously, orangutans – who had been found injured or orphaned, with a view to releasing them back into the wild. Nowadays it focuses on studying the behaviour and biology of the orangutan and is home to graduates from the highly successful rehabilitation programme.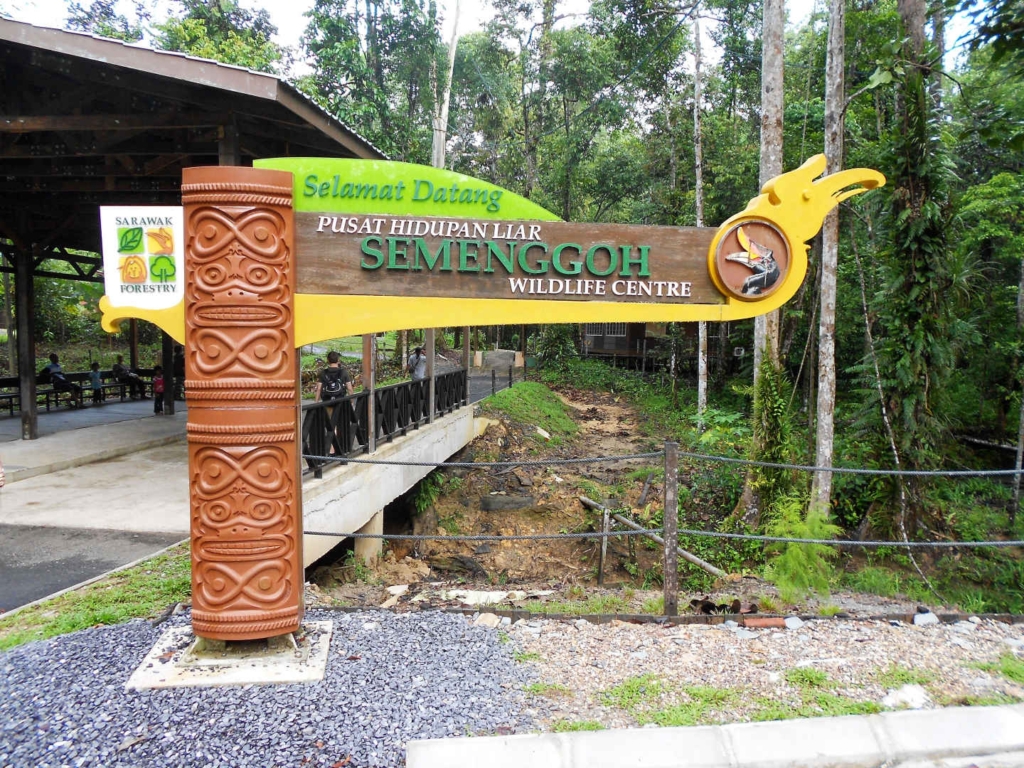 On the other side of the island in Sabah, there is another orang utan rehabilitation centre popular with Borneo nature lovers, called Sepilok. However, I'd read that as they are fully in captivity there it's more like being at a zoo. Here, the gorgeous auburn-haired primates swing freely through the trees in a semi-wild lifestyle.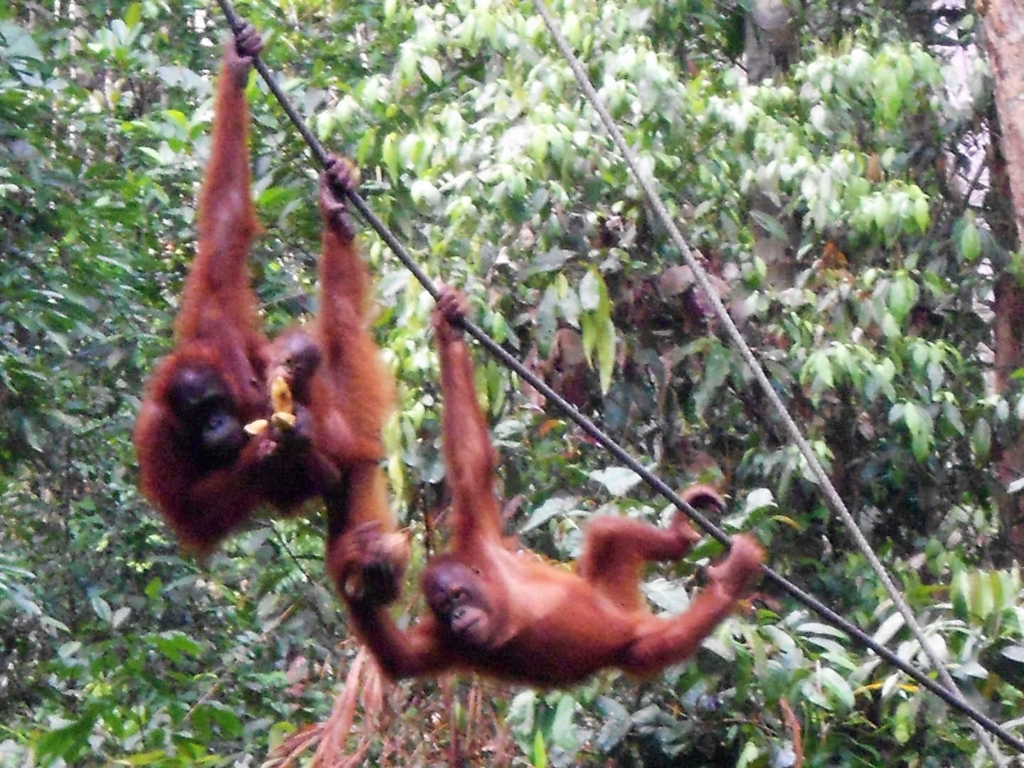 Orangutan feeding time
At this Semenggoh wildlife centre, feeding time happens twice a day. As we walked into the forest, we were reminded that we were entering the orang utans' home so we should therefore be quiet and respectful. With the exception of a couple of people who, inexplicably, answered their phones during the visit and proceeded to have a chat, everyone was in awe-inspired silence. The only words were whispers of "look – here comes another one", as trees bent under the weight of a powerfully muscular male making his way over for breakfast.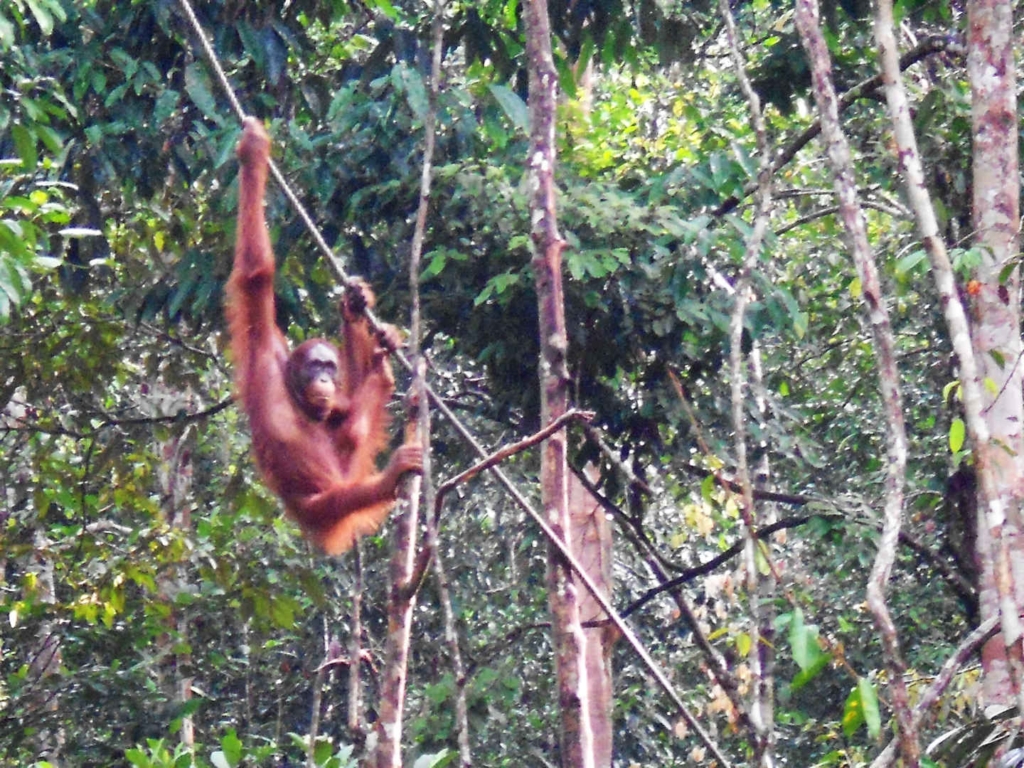 Safe to say, he would attempt to fit as many bananas as he could into his mouth, before heading up a tree to feast on his pickings, casually letting the peel fall to the forest floor like a nonchalant teenager dropping chewing gum litter. I wondered how he felt having an audience watching his meal times every day, but it certainly didn't seem to bother him as he tucked into his fruit.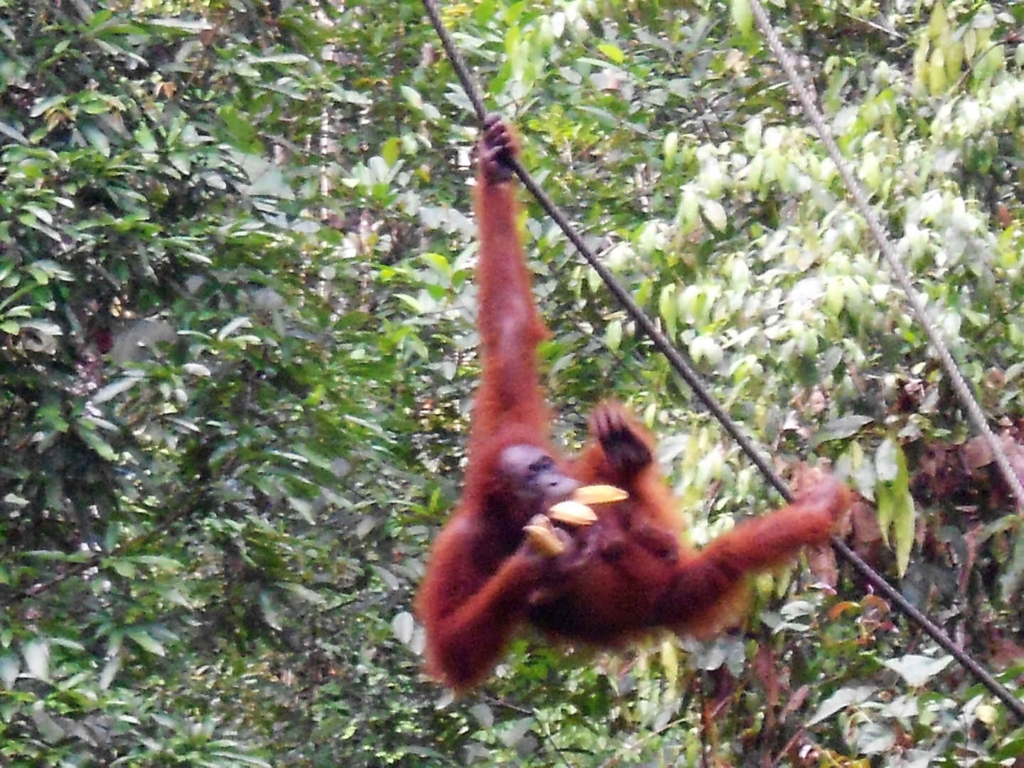 Bako National Park
When we arrived at Bako National Park following an hour long bus ride and boat trip, it was raining. Kuching had been prone to torrential downpours lasting for hours over the last couple of days and this was no exception. However, it didn't spoil our fun.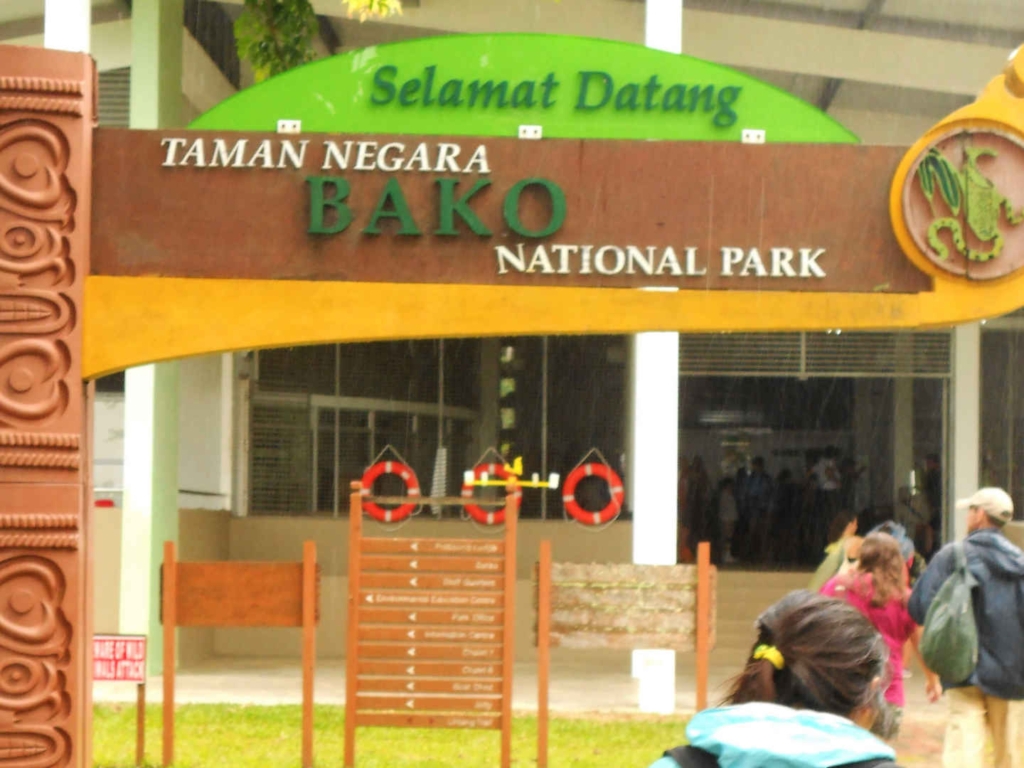 When the showers finally eased we decided to attempt one of the park's many treks – a short escapade to a secluded beach cove.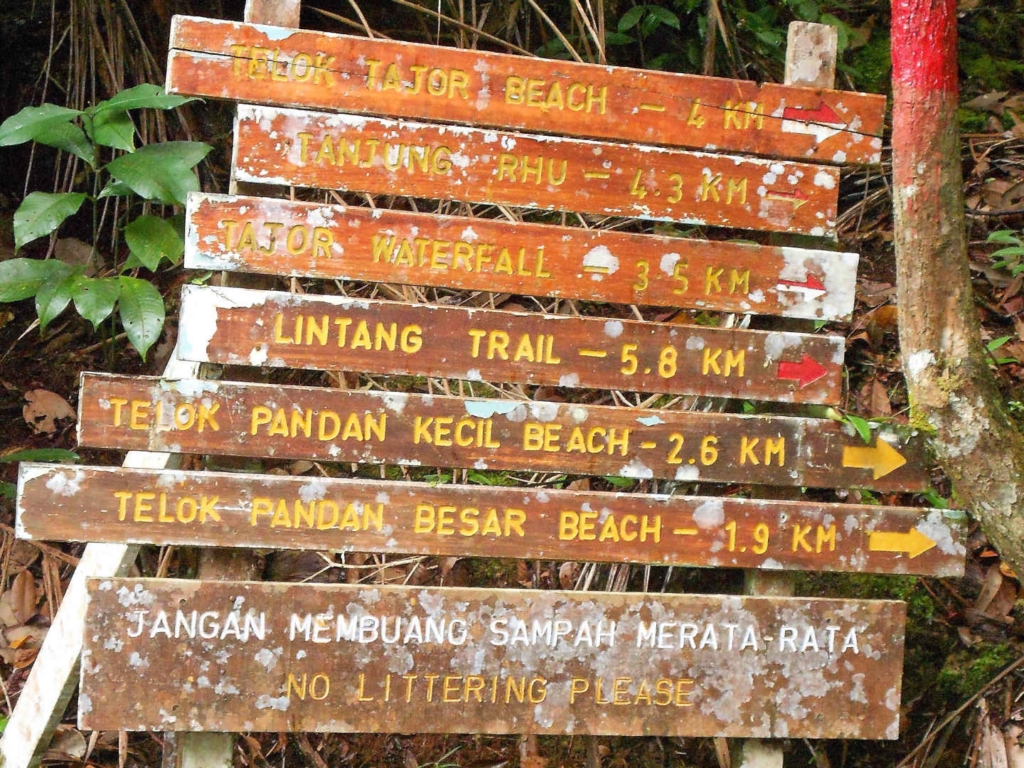 Clambering over rocks and stepping through huge tree roots, we were surrounded by an abundance of jungle life, thirstily soaking up the rainwater. Huge leaves, exotic red flowers and armies of ants; there was so much to see. When we reached the bay – a lonely and beautiful place – it felt like we'd crash landed from a plane onto a deserted island and would have to fend for ourselves.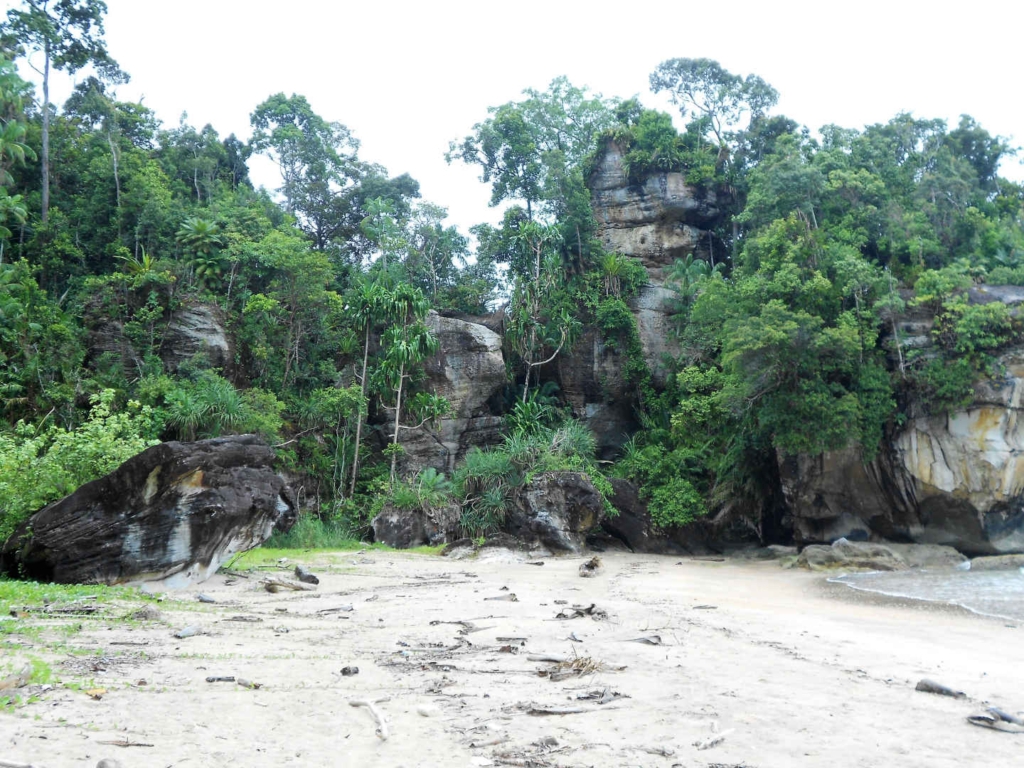 Luckily, all we had to do to return from the depths of this Borneo nature was to walk through the well-marked jungle trek and head for the café. However, even here, we were not safe from the whims of the wildlife, as the park's resident long tailed macaques would race up and greedily grab whatever food or wrapping was not carefully hidden away. At one point we even saw one open the café doors and head inside to make off with packets of Oreos. Clever critters.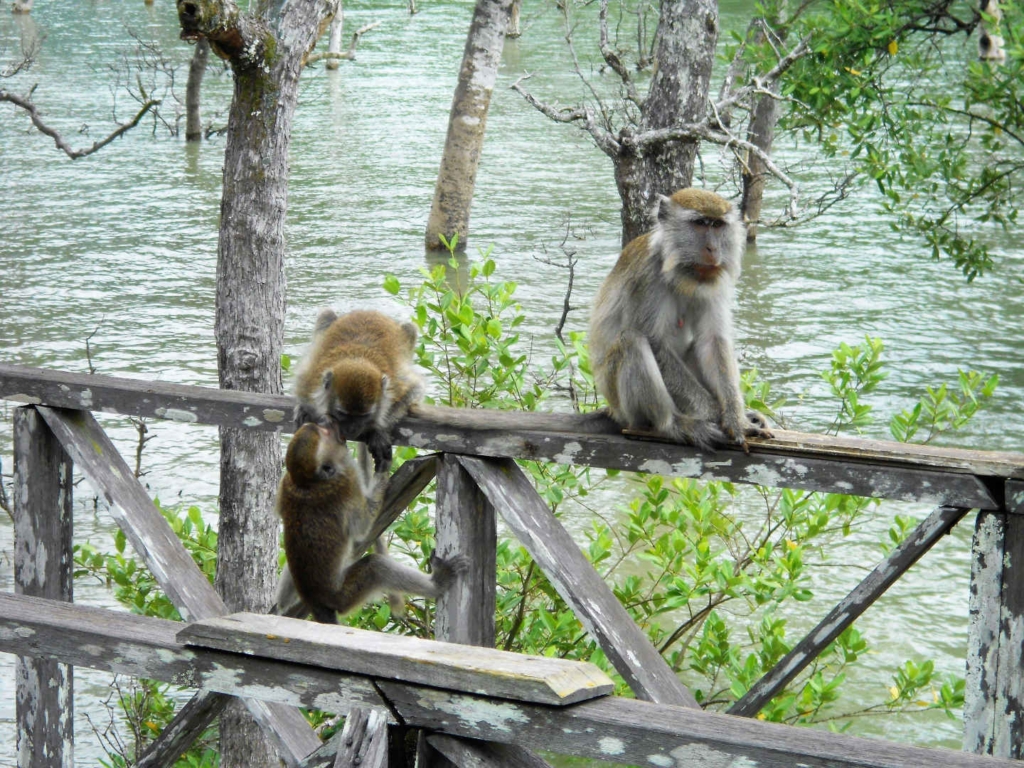 Borneo nature night trek
That evening, I somewhat hesitantly signed up for a Borneo nature night trek (I'm not a big fan of the dark). We took our torches and followed the guides to see what nocturnal creatures we could spot. It was fantastic. Huge green stick insects, spiny black and white bugs, cute kingfishers asleep on branches, tiny poisonous tree frogs, jumping spiders – which also made us all jump; we saw the lot – even a green viper, Borneo's third most venomous snake after the cobra and the sea snake. Spying on them under the glow of our torches made it seem almost dreamlike and their colours even more vivid.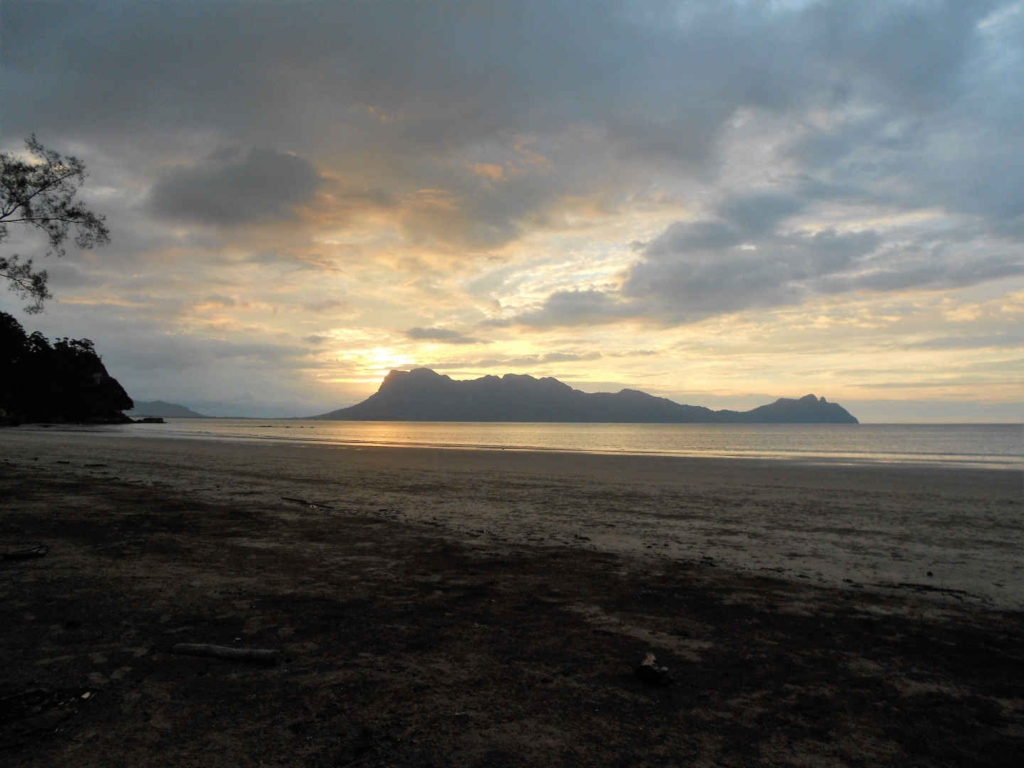 In only a short time in the diverse and beautiful Borneo nature, I saw so much. This was to be followed by an expedition to the Perhentian Islands where I learned to scuba dive, opening up the ocean's underwater riches to me for the first time. Malaysia's nature and wildlife was truly magical.
Now, find out the top 7 best tips for backpacking in Malaysia.