If there was an award for the most tomato-faced person in a Bikram yoga class, I would win it hands down. But still I love it. When I was staying in New Zealand, I was lucky enough to show off my attractive sweaty tomato moves in the most beautiful studio for Bikram yoga in Auckland, Bikram Yoga Britomart.
The centrally located studio, opened by Bikram yoga enthusiast and author Rebeckh van der Fluit, runs classes throughout the day, seven days a week, to suit all schedules.
When you walk in the door and climb the stairs, you are greeted to a friendly welcome by the teacher who will be taking your class. Fluffy towels and nice thick mats are available for hire. The space is thoughtfully decorated, with exposed brickwork, polished floorboards and stools to make yourself comfortable – it is modern, chic and informal. There are lovely touches through the two-floor studio building, such as painted symbols on the walls, roses and lit candle pots, noticeboards and a selection of yoga clothing and accessories for sale.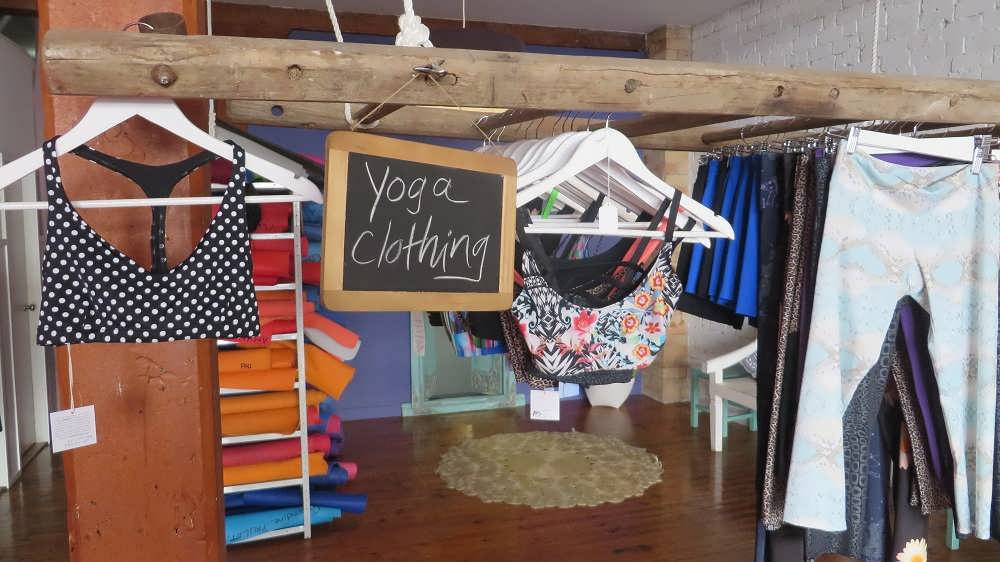 The changing facilities are immaculately clean and equally stylish, with fresh hand towels laying in baskets, hair-dryers, lockers and eco-friendly toiletries. The only minor issue is a feeling of lack of space occasionally: if you are changing just as the next classload of people arrives, it can be hard to find room for your belongings among all the bags laid across the benches. Overall though, it is a pleasurable experience, with a spotless contemporary tiled wetroom and powerful showers leaving you feeling contented and squeaky clean after your intense workout.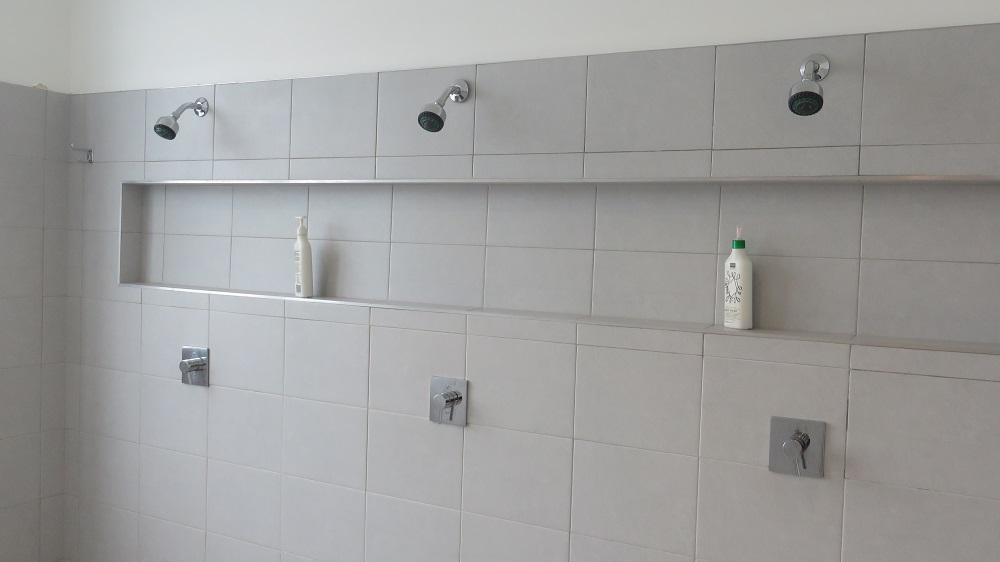 Following a recent expansion, there are now two studios offering classes. Both are attractive, light and clean, without that tell-tale musty carpet smell which penetrates other Bikram yoga studios. Nor do they feel like re-purposed office or warehouse space: these studios have the feeling of somewhere special to practice your half moon pose and eagle pose. The downstairs studio has almost a fairytale feel, as a pair of intricately decorated blue wooden doors open to invite you inside.
The classes themselves are well run, with teachers holding the space and giving it their own flavour. The best ones remember your name and will guide you if your postures need tweaking. As is common with Bikram yoga, you will often find teachers attending each other's classes. New attendees are given extra attention. They will also receive an email and phone call after their first couple of classes to see how they are getting on and to answer any questions they may have. The studios are kept wonderfully hot, to maximise the benefits of this practice, though thankfully fans are introduced every now and then if it starts getting too much.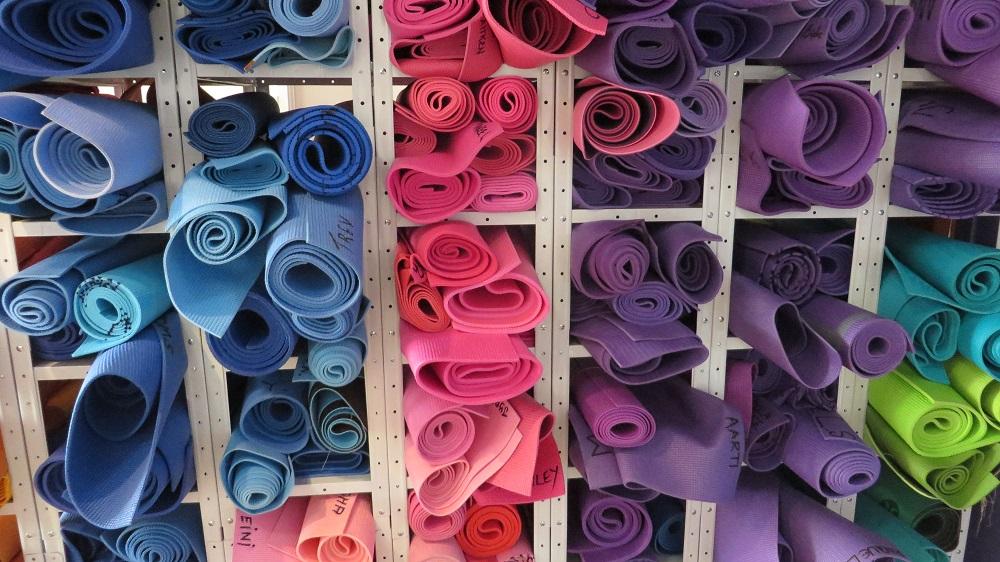 After the class, the teachers are available if you want to talk about anything you experienced in class. This studio makes you feel welcome and looked after, though if you just want to hop straight into their fantastic showers and cool off, that is perfectly fine too.
It had been a while since my last Bikram yoga session in Australia, but after just a few at Bikram Yoga Britomart I started to feel the benefits – coping with the heat much more successfully and turning slightly less scarlet-faced. (I did once go on a Bikram yoga date and he didn't seem put off. Perhaps he had a thing for sweaty tomatoes…)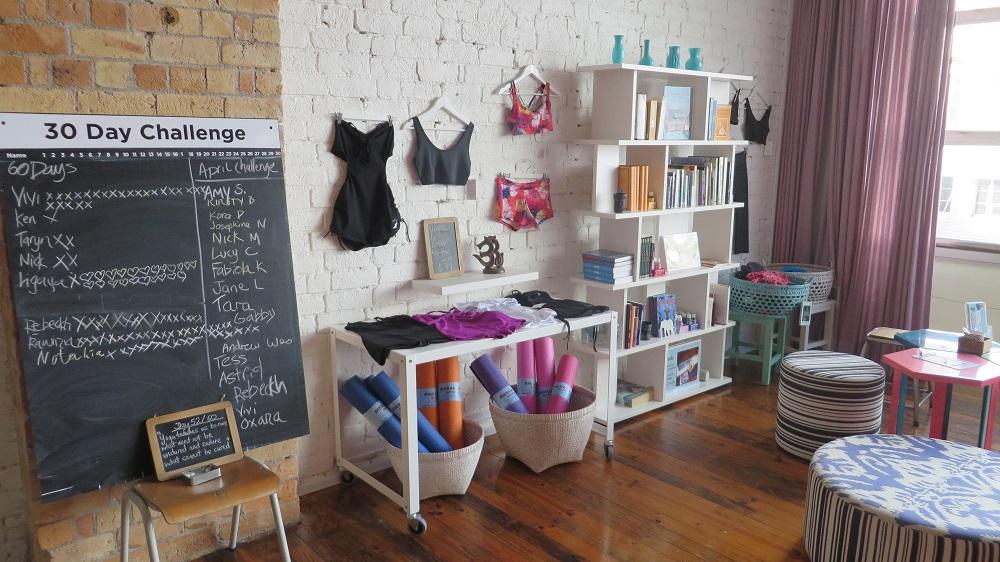 This studio in the centre of Auckland's Central Business District is a little gem. Beautifully styled, thoughtfully maintained and with attentive teachers who truly care about the practice and their classes, if you are looking for hot yoga in Auckland you will want to return here again and again.
Next up, read my review of more of the world's most wonderful yoga centres for when you're travelling, here.