Thailand has a rich culture and a variety of friendly islands offering more than beaches and Full Moon Parties. If you're planning a 10 days in Thailand itinerary, check out these five unique things to do in Thailand.
Visit the tomb of a mummified monk
On the island of Koh Samui, legend has it there's a 'Mummy Monk'. And it's true. The best known is in the temple of Wat Khunaram, a short bike or bus ride from the popular resort of Lamai Beach. It houses the undecomposed remains of a monk named Phra Kru Samathakittikhun (1894 – 1973). Here is a statue depicting what he looked like while he was alive.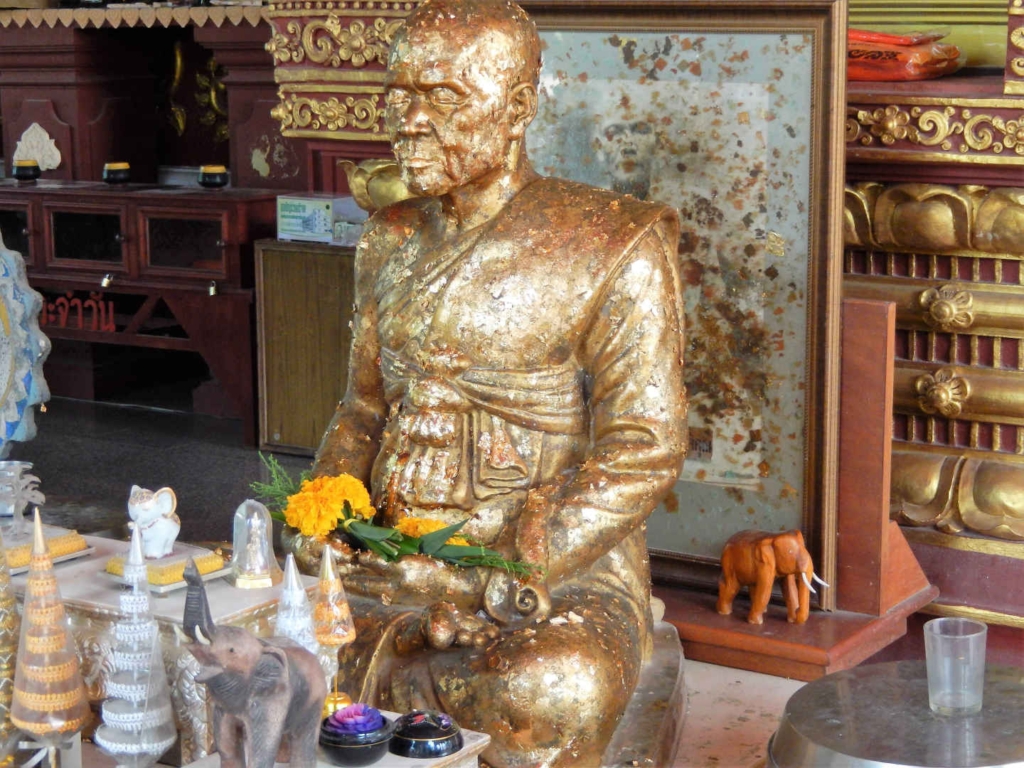 Born Loung Pordaeng in 1894, he lived on Koh Samui. At the age of 50, after his children had grown up, he dedicated his life to Buddhism and was given the name Phra Kru Samathakittikhun. Excelling in meditation, he was a well-respected teacher and had many followers. In 1973, at the age of 79, he died while meditating. He instructed his followers to publicly store his body in a glass casket in the temple, to inspire future generations to follow the Buddhist teachings.
Usually in such a hot and humid climate, a body would decompose quickly. However, this monk's low food intake, low metabolism and reduced need for oxygen, as a result of his meditation, could explain why his body stayed preserved. Visiting this temple is certainly one of the more unusual and thought-provoking things to do on the Thai islands. Wat Khunaram is open daily during daylight hours. Admission is free, though visitors are invited to donate to the upkeep of the temple.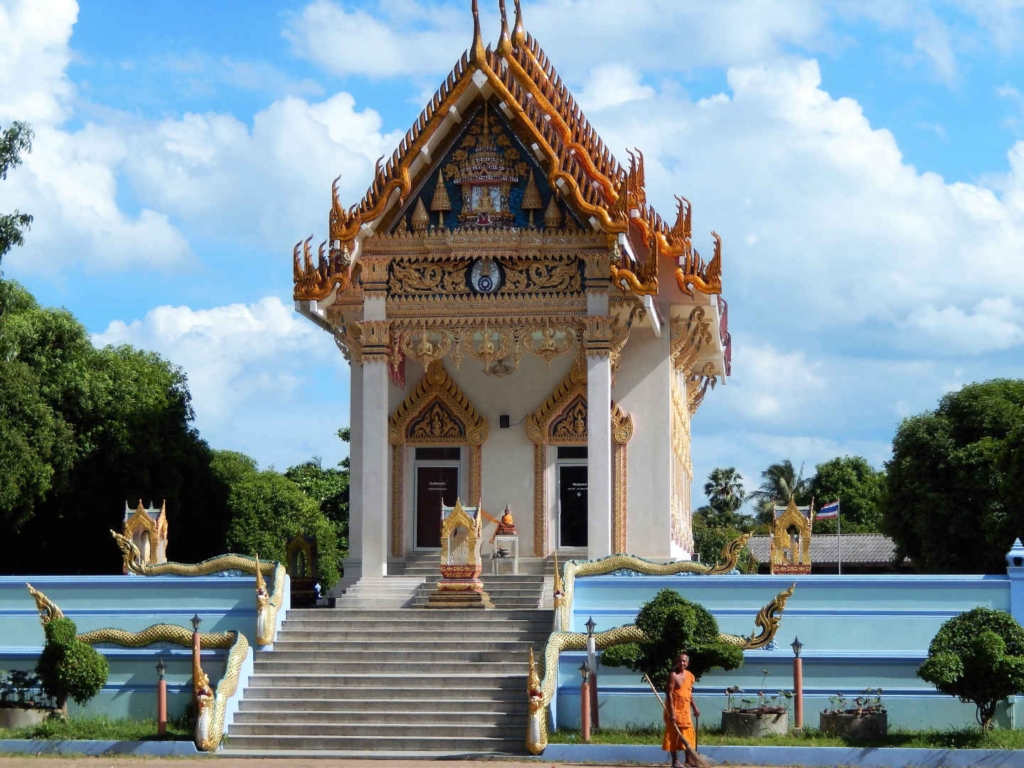 Cook a Thai feast
With ingredients including coconut milk, lemongrass, garlic, ginger, galangal, basil and lime, the deliciously sweet and spicy Thai cuisine is well-loved around the world. Taking a cooking course is one of the best things to do on the Thai islands for food lovers, as it's a great skill to take home and try in your own kitchen.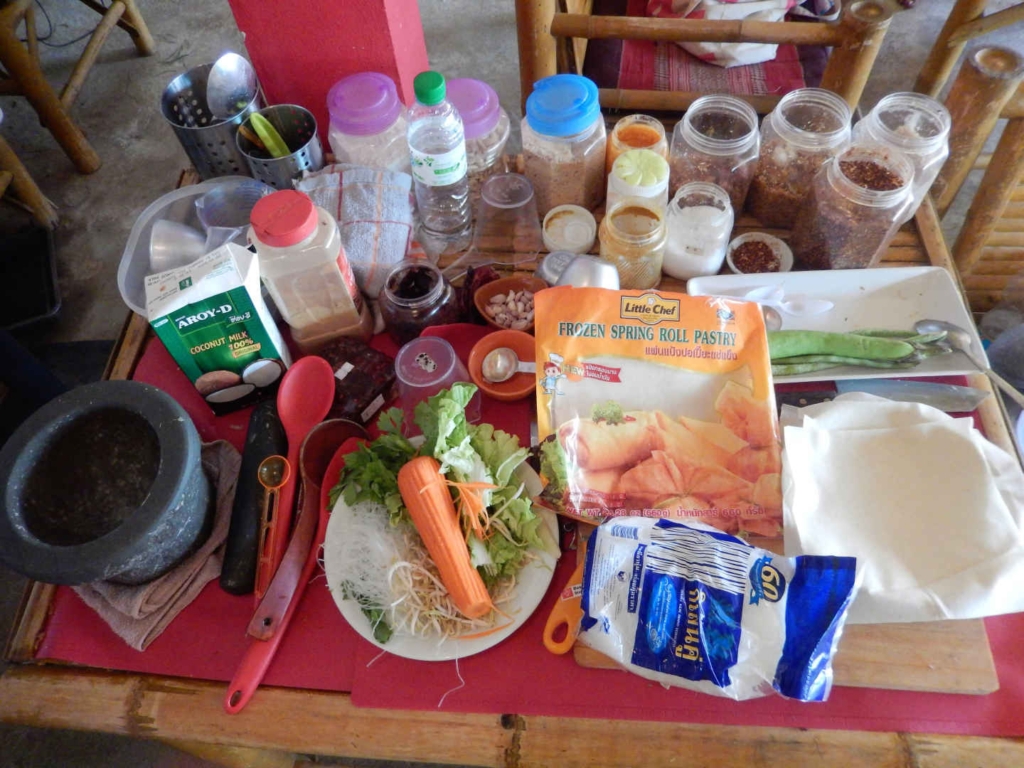 On Koh Chang, just six hours from Bangkok by bus and boat, there's the Blue Lagoon Thai Cooking School. Here, you join a group and agree a menu of dishes to make, from starters, to Thai curries and even dessert. From preparing the herbs and spices, to cooking and tasting the food together in a sumptuous Thai feast, this is a day to remember. There's a real sense of community as you share the experience and enjoy the food you've made. As an added bonus, the teacher gives you a full recipe book to take home.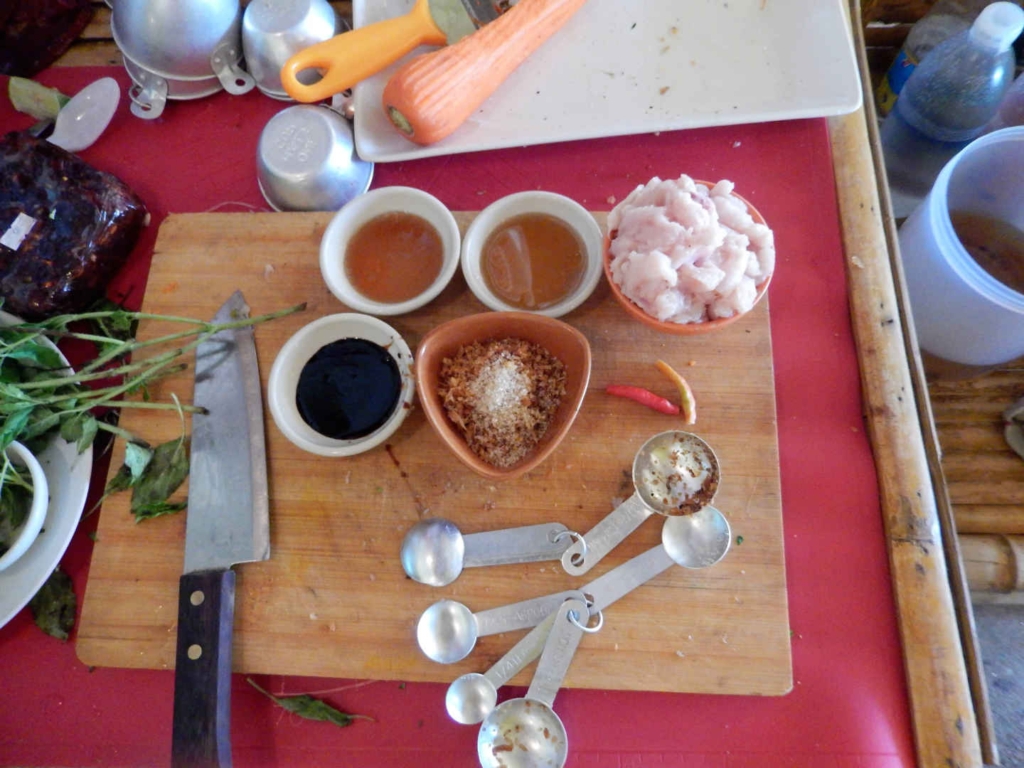 If you're in the main Koh Lanta backpacking area of Long Beach, head south to the Khlong Khong area and check out Kwan's Cookery school and restaurant. Kwan is bursting with personality and loves teaching people how to cook well-known Thai dishes. It's best for just one or two people at a time and she will show you how to make things like fresh spring rolls and dipping sauce. Yum!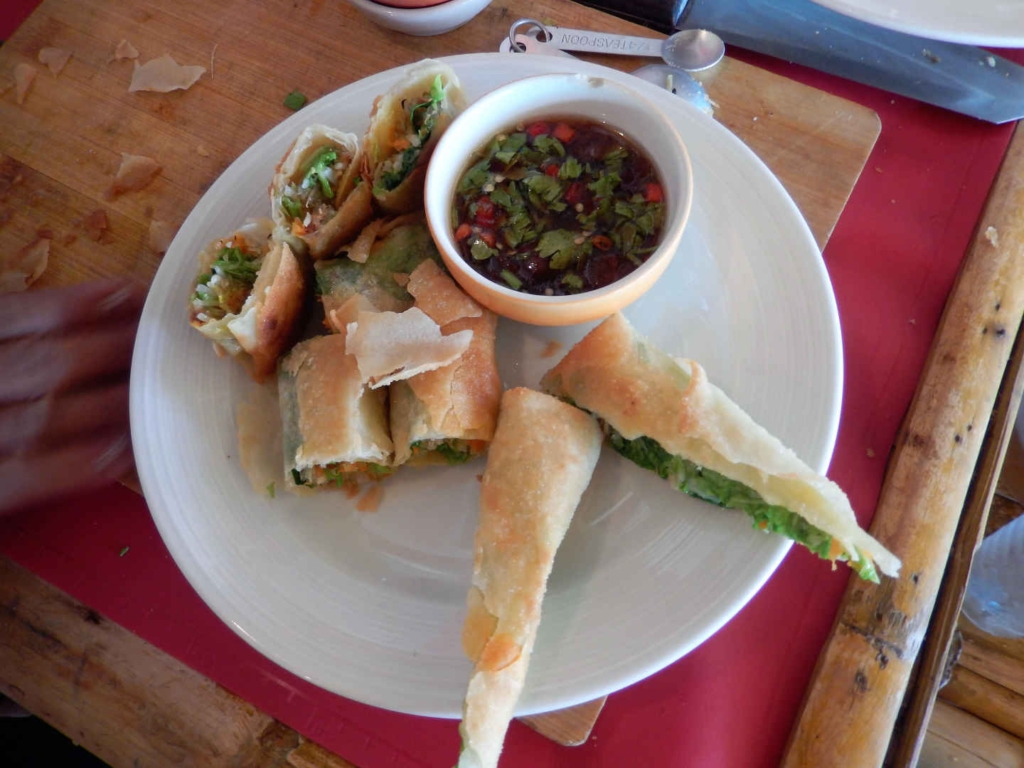 Go waterfall hunting
If you enjoy nature, why not rent a motorbike and find some of the islands' hidden waterfalls. In the heat of the day, it's a wonderful feeling to cool off in a jungle oasis.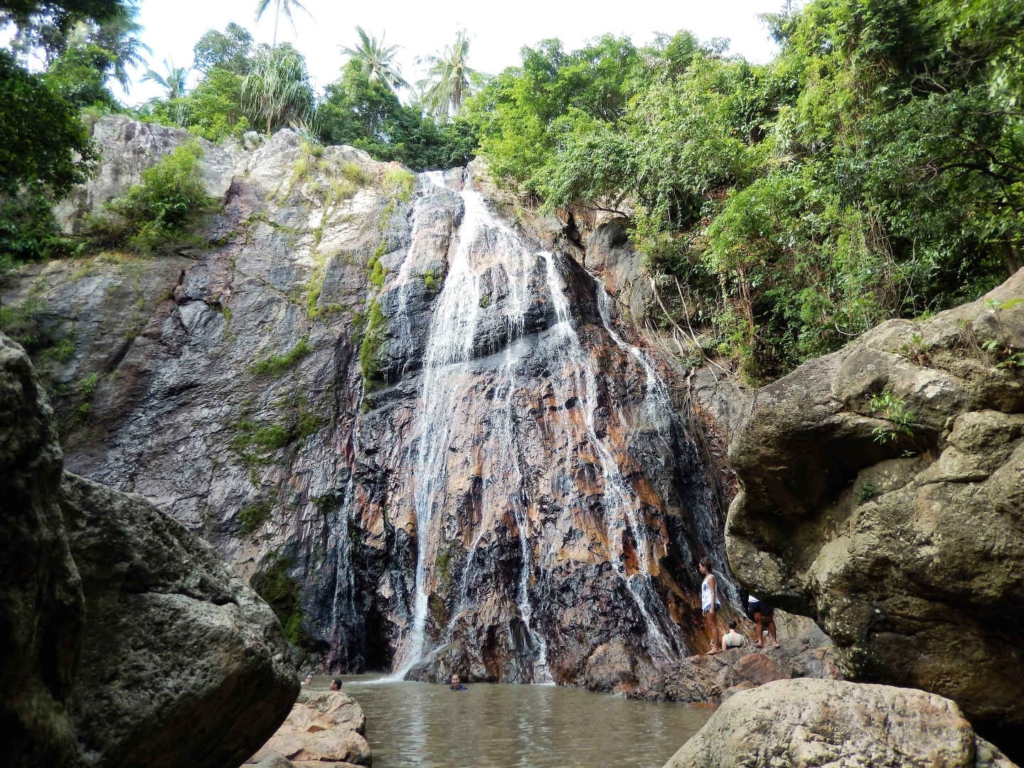 Waterfall hunting is one of the easiest things to do on the Thai islands as almost all of them will have at least one. Some you will need to find for yourself on a map, some will be signposted and others will be fully geared up for tourists and even charge a small fee to enter.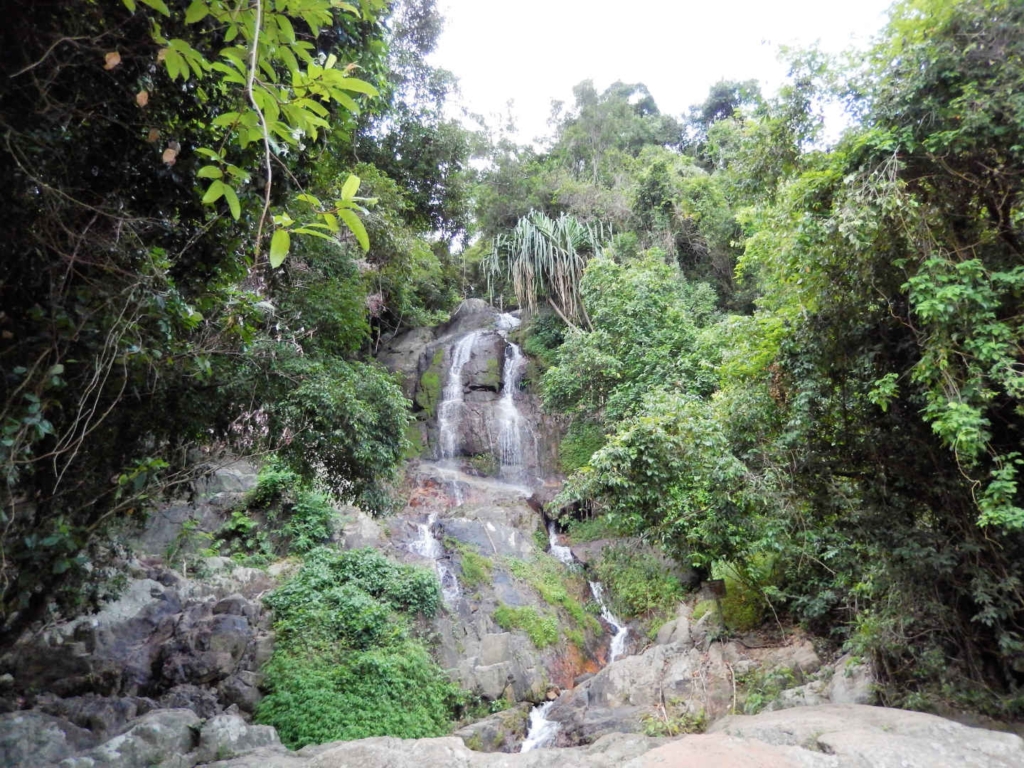 The reward is a place where you can relax, enjoy the jungle surroundings and take a refreshing dip far away from the crowds.
Zip-line high over the jungle
For intrepid adventure lovers, on Koh Chang you can spend the day zip lining through the jungle. At the Tree Top Adventure Park there are three levels of walkways, bridges, obstacles and novel ways to transport yourself through the foliage, including airborne bikes and skateboards.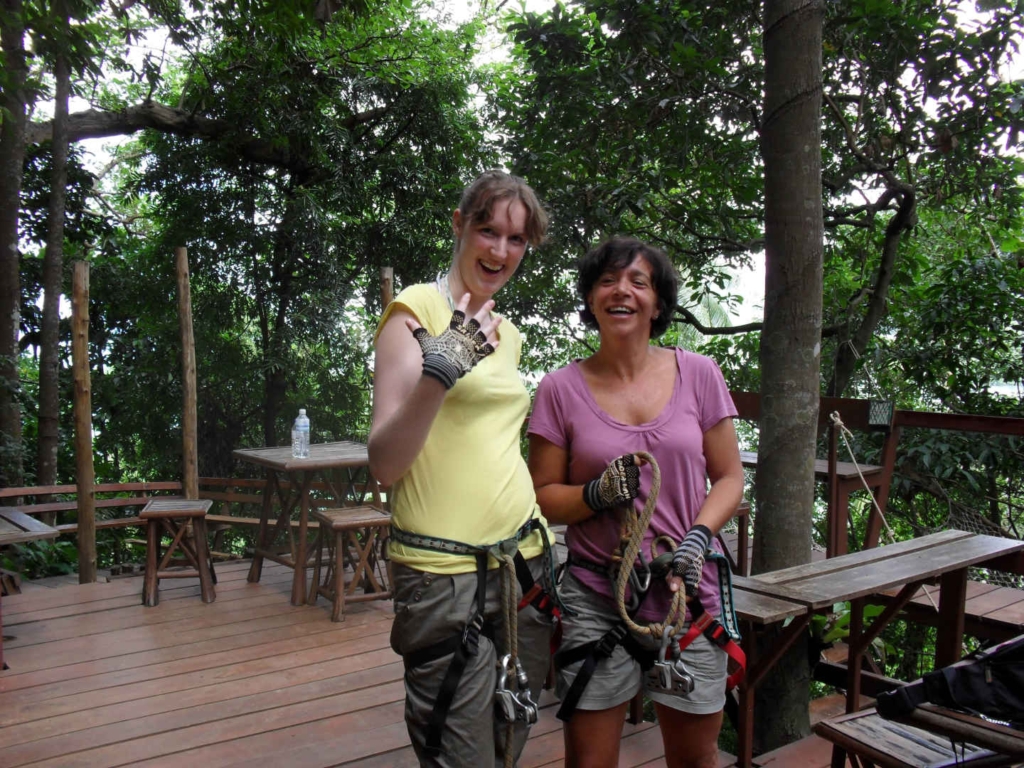 As you navigate higher and higher, you start to zip line high over the trees. Personally, this terrified me, but if you're not scared of heights you will find this exhilarating!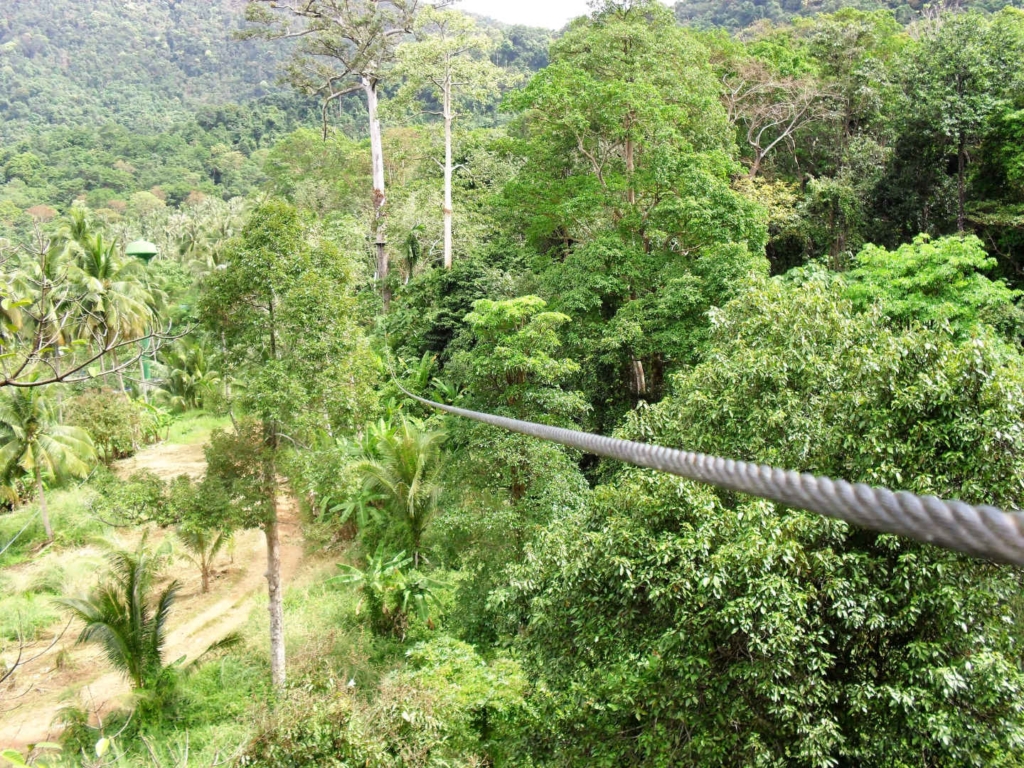 Spot the rude rock formations
One of the more bizarre and funny things to do on the Thai islands are to visit the oddly-shaped rocks on Koh Samui. Just south of Lamai beach lie the Hin Ta and Hin Yai rocks, or Grandfather's and Grandmother's Rocks. They are shaped like, um, certain parts of the male and female anatomy.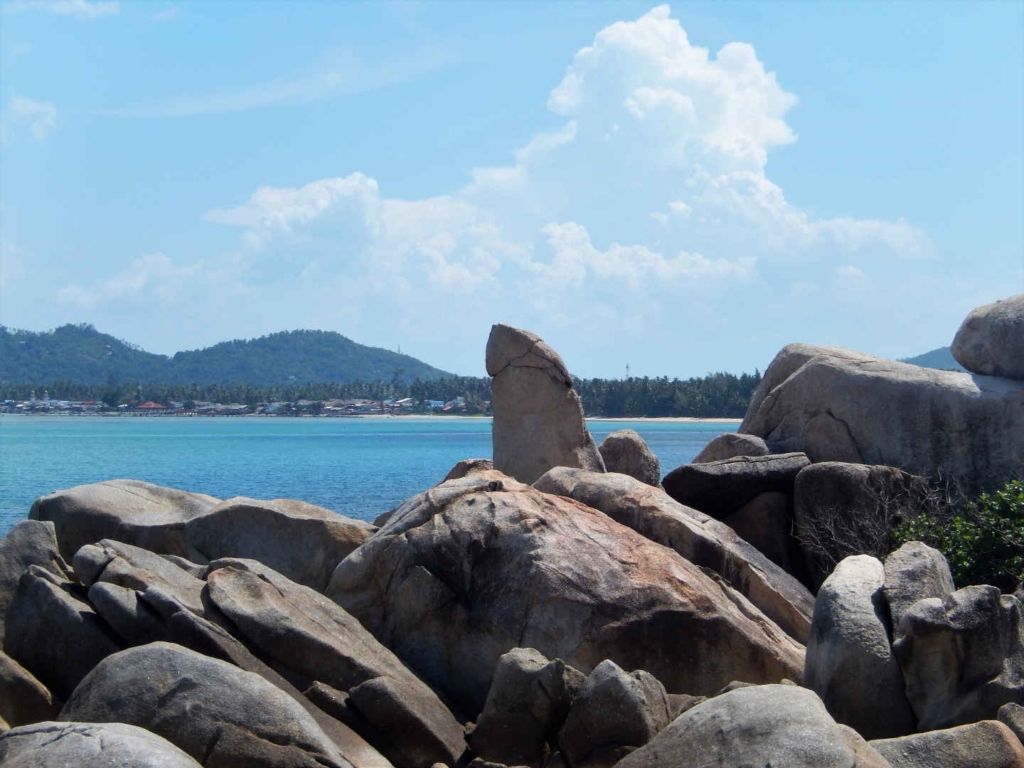 Folklore has it, an elderly couple named Ta Kreng (Grandpa Kreng) and Yai Riem (Grandma Riem) went on a sailing trip to find a woman to marry their son, but on the way their boat was seized by a storm. Unable to swim, they died at sea, turning into rocks as proof to the would-be bride's parents of their true intentions. So there you have it! This popular attraction is free to enter and will guarantee a few giggles.
The nearby Valentine Stone charges a small fee to enter. It's supposed to be a naturally formed heart-shaped rock, perfect for a romantic moment. That is to be debated, but it is nevertheless a cute photo opportunity.

Exploring the area you will find a newly opened fish spa as a natural, slightly tickly, pedicure, as well as pleasant views over the local surroundings to enjoy.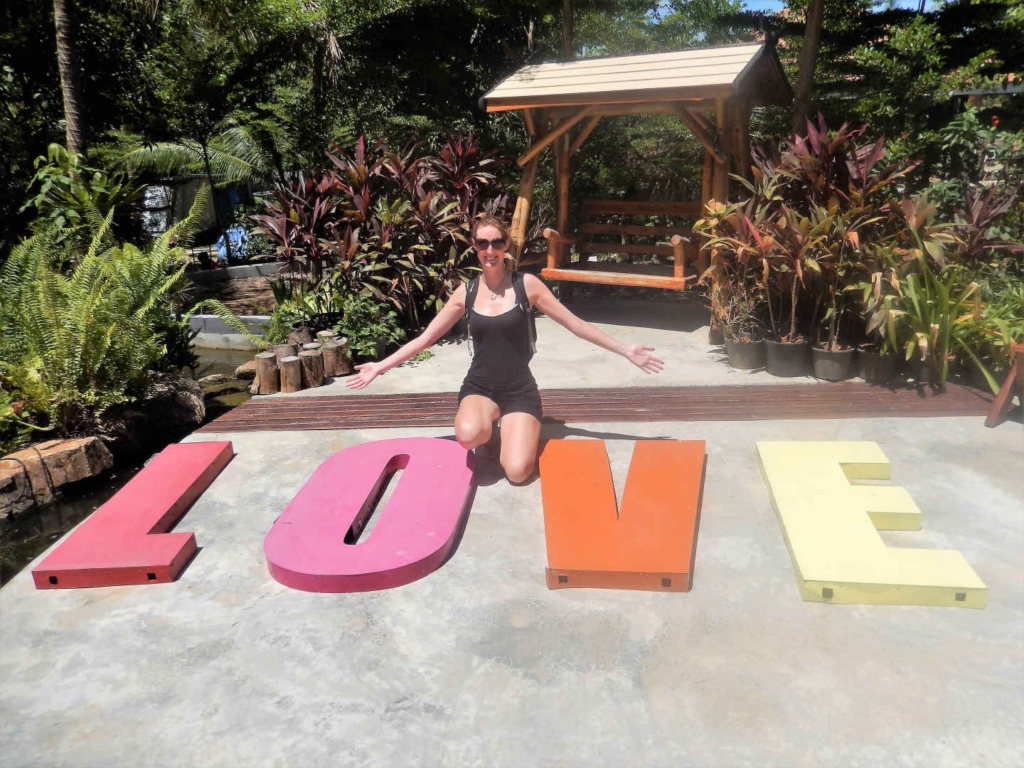 Now check out my must-know guide to enjoying a magnificent Malaysia holiday.