There are many special places to visit in Bali, Indonesia's beautiful and spiritual island that is ranked as one of the world's best travel destinations. The good news is, you don't need a big budget to enjoy this beautiful Bali road trip itinerary. Read on for a backpacking Bali route that will make you fall in love with the island.
Planning your backpacking Bali route: where to go in Bali
Tourists who head for Bali's notorious areas to stay such as Kuta are sometimes disappointed, believing the island is just about bars and all-night parties. It's so much more than that. If you are planning a backpacking Bali trip, the first step is to outline what you'd like to see and do on the island.
Are you after beaches or yoga, stunning temples, local arts, adventure activities or seeing the famous rice plantations? If you're not sure, it's a good idea to browse a Bali travel blog like this one, a guide book or find inspiration on Pinterest. To be clear about what you're expecting is key to planning your trip and creating the best Bali travel route for you. Another consideration is whether you will be backpacking through Bali alone, with friends or are you keen to find the best place in Bali for couples. As well as scouring guide books, backpacking Bali blog posts such as this one will help your planning immensely. Read on for my backpackers guide to Bali, the island's main destinations and how to create your trip around Bali.
Are you looking for scuba diving and laid-back beaches? Check out my full guide to Amed in Bali here.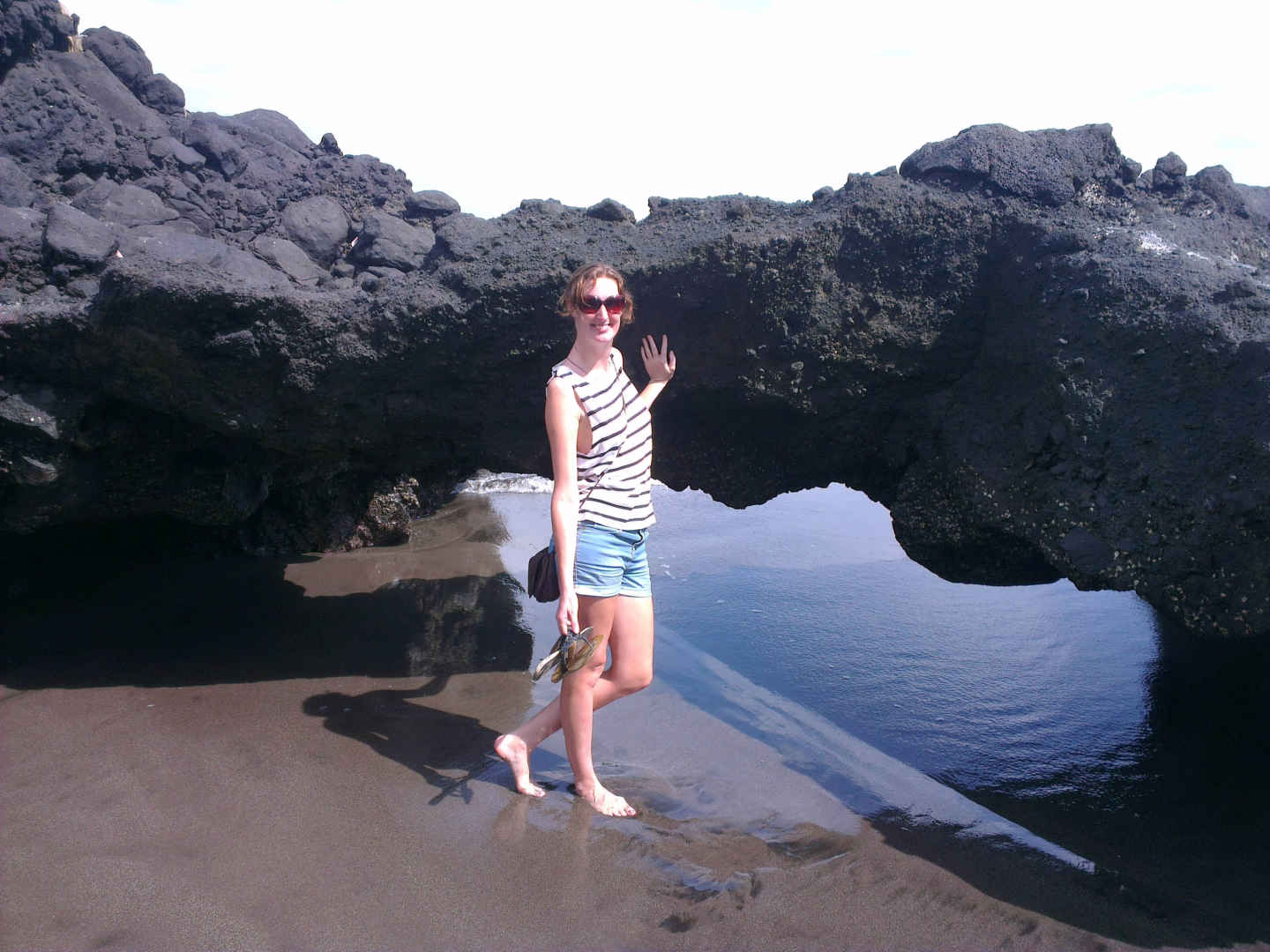 For me, one of the best places to visit in Bali is Ubud, because it blends spirituality and yoga, there are fantastic vegetarian restaurants and it's surrounded by vivid green rice fields. However, it's inland so you may want to combine your stay there with a coastal resort or one of the neighbouring islands like Gili Trawangan, if you're keen for some Bali beach action.
Getting to Bali
Bali is an island in Indonesia, which can be easily reached from Australia, Malaysia and Singapore. Flights to Bali from within Asia can be fairly inexpensive. Indonesia's national airline, Garuda Indonesia, announced this year that it will start operating direct flights from London to Bali, otherwise you can usually find long-haul flights via Doha, Dubai, Hong Kong or Bangkok to Ngurah Rai International Airport in Bali's capital city of Denpasar.
Travelling to Malaysia too? Check out my complete guide to backpacking Malaysia and Singapore.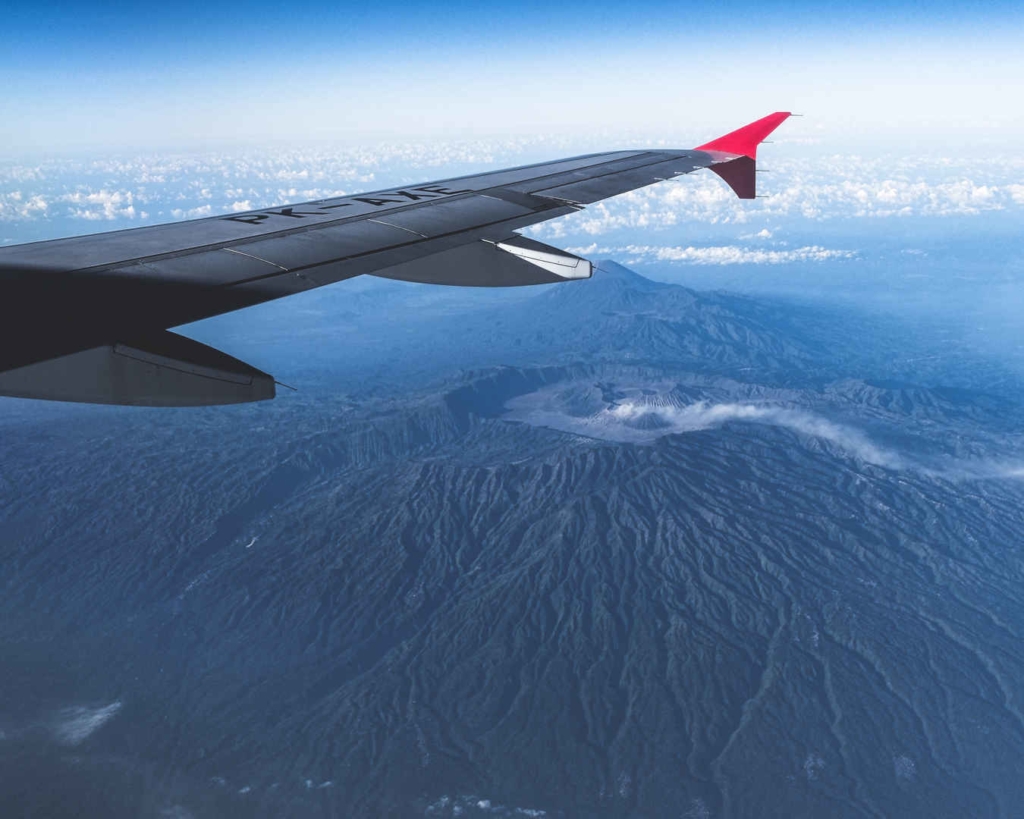 How long to spend in Bali
You are automatically permitted to stay in Bali up to 30 days with your visa-on-arrival. People from most countries are now eligible for a free 30 day visa-on-arrival. However, if you suspect you may want to stay a little longer, when you reach the immigration counter at Bali's Ngurah Rai International Airport, buy a $35 visa-on-arrival, which can be extended for up to 60 days.
On the two occasions I went to Bali, I arrived expecting to spend 3 or 4 weeks chilling out on the island but I loved it so much that both times I extended my visa for the additional 30 days. Following the official procedure to extend my visa involved three trips to one of Bali's immigration offices (the same one each time) over the course of 2-3 weeks. An alternative is to hire a visa agent to do so on your behalf and somehow they can usually process it within a week. There are plenty of places around that offer this service.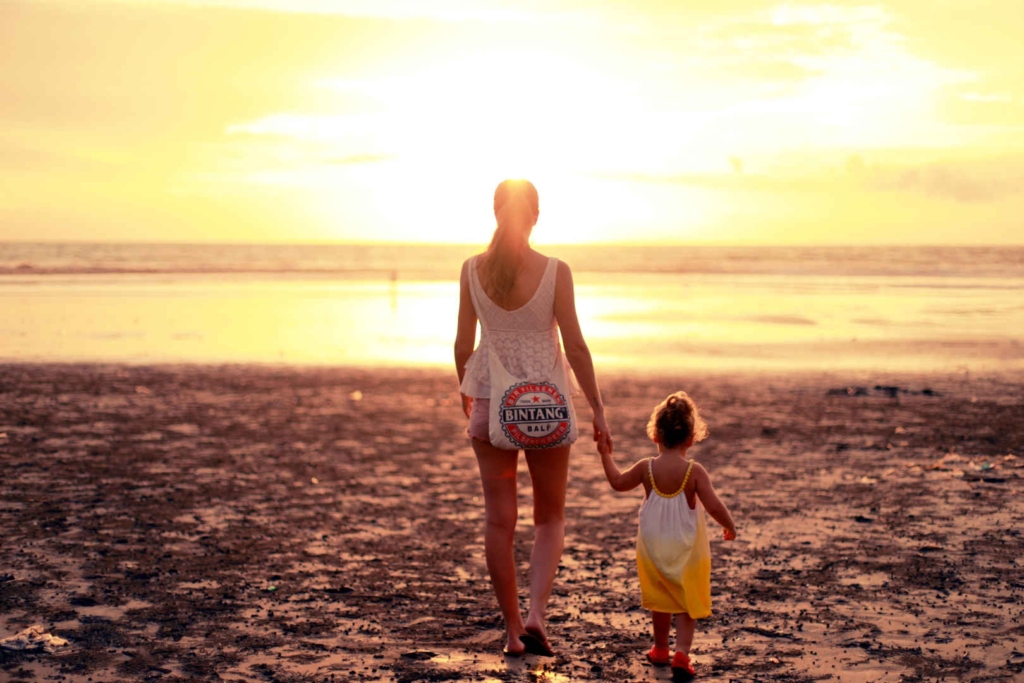 While it felt strange to hand over my passport to a stranger, I found this to be much more convenient than doing it myself. Only give your passport to a person or company you trust. If you are planning a long term stay in Bali, you will need to research and obtain the appropriate visa depending on your circumstances.
If you have given some thought about the kind of stay you'd like here, whether you're doing Bali solo travel or going with others, read on for my Bali travel guide to all the best places and activities, so you can create your ideal Bali travel itinerary.
Bali on a budget
If you are planning a trip to Bali, you will be pleased to discover that the island is very affordable. It is easy to visit Bali on a budget and still stay in lovely accommodation and eat out at restaurants every day. For starters, at most guest houses the staff will personally serve you a complimentary breakfast of eggs or pancakes, fruit and coffee. The perfect way to start your day.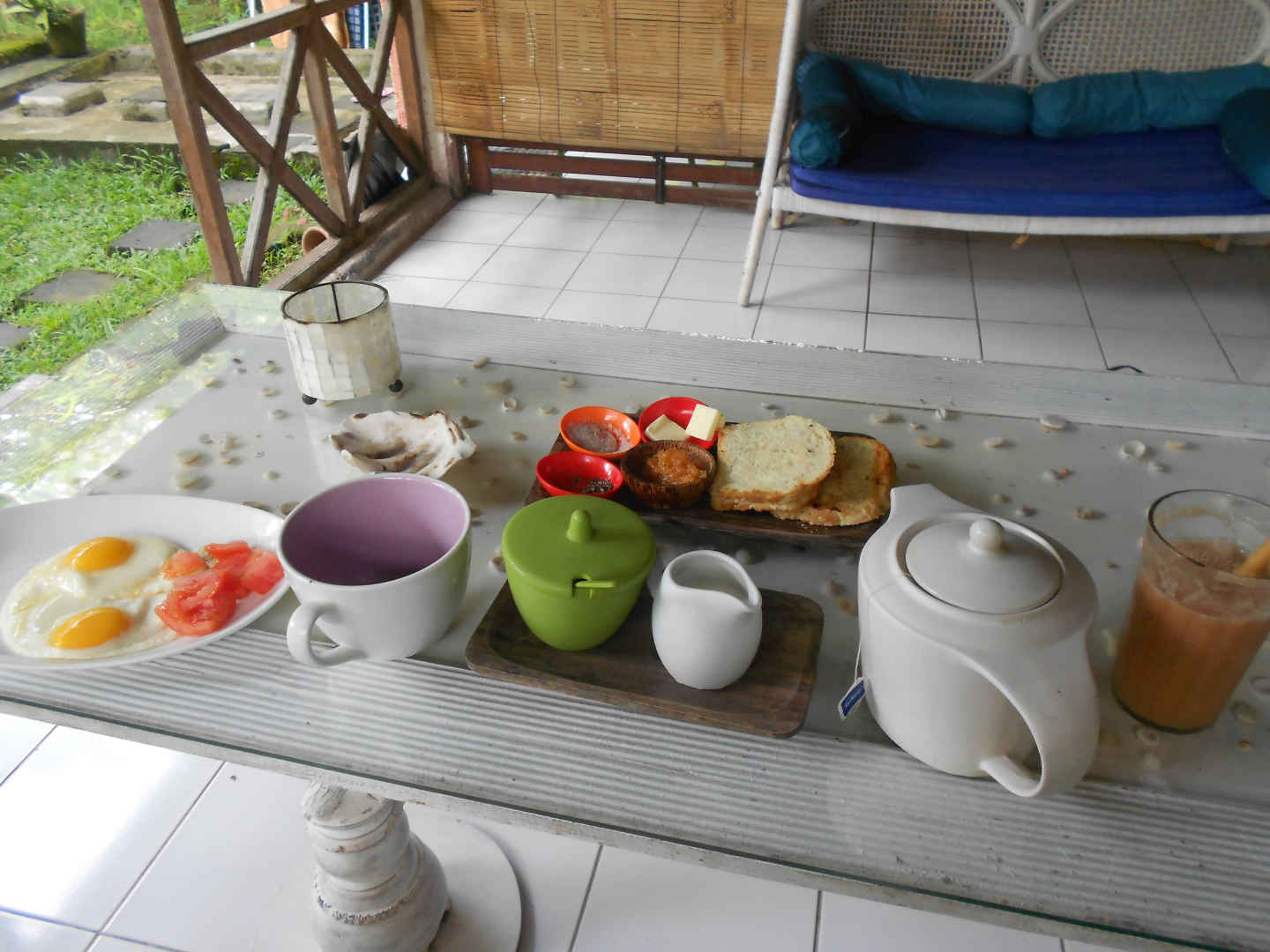 The estimated Bali budget per day is only around Rp865,000 (Indonesian rupiah) or US$59, depending on your activities and shopping so, compared with many other destinations around the world, the cost of Bali travel is cheap. Honeymooners often come to this island and spend a lot of money on luxury resorts. However, there are many affordable guest houses where you can live like a royal on a backpacking Bali budget. Happily, Bali budget travel is easy as you explore this world-renowned island.
Finding accommodation in Bali
You don't need to look far to find excellent cheap accommodation in Bali for backpackers. From budget hotels in Bali to charming guesthouses and sociable hostels, there are plenty of cheap places to stay in Bali that will keep you and your wallet happy.
If you're backpacking Bali alone and looking for accommodation where you'll meet other solo travellers, it's easy to browse and book the best hostels in Bali. I recommend booking only your first couple of nights, then you can see if it suits you and easily move elsewhere if not. If you end up wanting to stay longer, you can often negotiate a better rate. I usually prefer to stay at guest houses in Bali, because you get a warm welcome, serene privacy and relative luxury at such an affordable price, it's irresistible.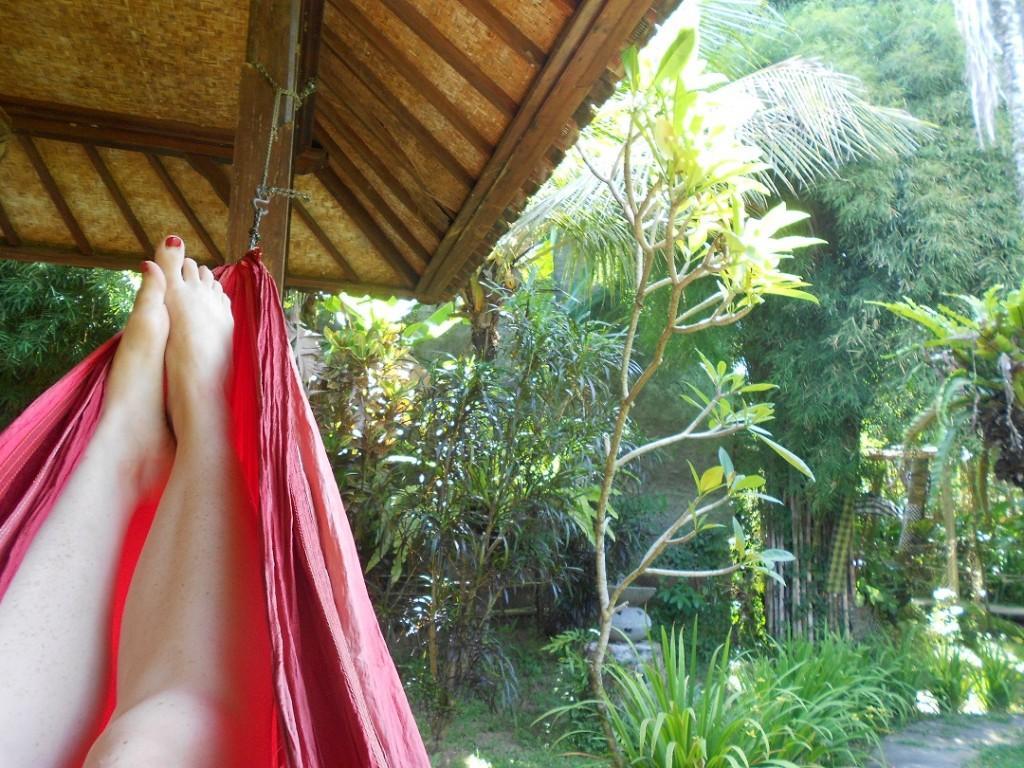 How to get around Bali
To make your Bali backpacking itinerary a reality, a key question is how to travel around Bali. The good news is, there are several options for getting around Bali. One is to rent a bicycle for short rides around the rice fields and villages. For longer journeys, you can hire a motorcycle for your road trip in Bali. In the first instance, be sure to check the motorbike for dents and scratches, and log it with the rental company, so you are not charged for any damage you didn't cause.
Some guest house owners will offer a short Bali driving tour by motorcycle. This can be the best way to get around Bali if you don't have a valid driving licence, as you see the beaches, fields and temples fly past, with the help of a local person who knows the best routes. You're also less likely to get caught up in traffic, though you are exposed to the elements, of course, so you will get wet if there's a rain shower (even if it's quite fun sometimes).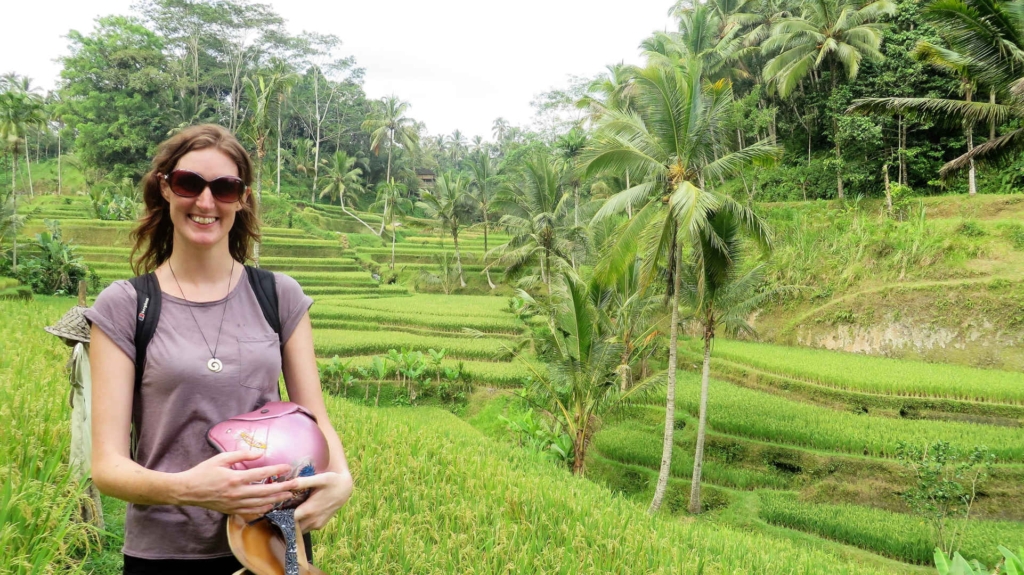 Otherwise, there are plenty of taxis available for travelling around Bali. Many taxi drivers act as tour guides too, so they can advise on the best places to stop on your road trip Bali-style. I would recommend asking a few taxi drivers to give you a quote for your destination, so you can compare and make sure you aren't being ripped off.
For the cheapest way of getting around in Bali, try public transport. Minibuses called bemo run on various routes around the island and they cost a fraction of the price of a taxi. They operate around every 50 minutes but are notoriously unreliable in terms of timekeeping, so you may need to wait longer. If you're looking for authenticity, this is the best way to travel in Bali.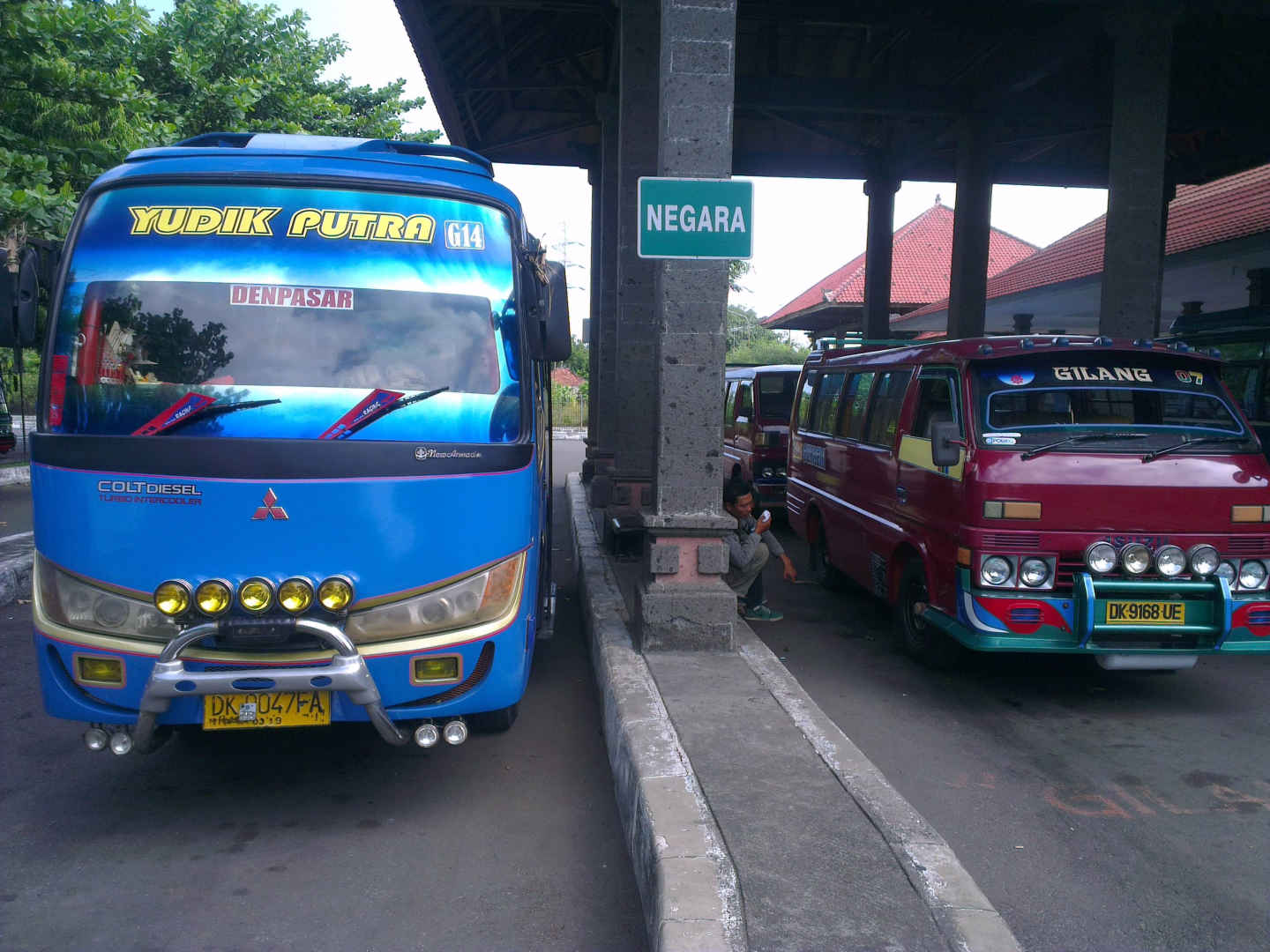 If you want to travel to the islands around Bali, such as Gili Trawangan, you can catch a passenger boat from either Padang Bai or Amed. If you buy a ticket from a travel agency, it usually includes transportation from where you're staying and takes you to Padang Bai. However, if Amed is on your Bali trip itinerary, then take it from here as the boat journey is considerably faster.
Stop 1: Ubud, for an Eat, Pray, Love experience
Ubud is a special place and my first destination when I arrived from the airport by taxi. It's where Elizabeth Gilbert meets the medicine man in her memoir Eat Pray Love, so if you're a fan it's one of the best places to go in Bali. On your way in, you will see ornate family temples and artisan shops. Settle into your guest house and you probably won't want to leave. One of my favourites in Ubud is Bening Bungalow, which has modern rooms overlooking a tranquil rice field.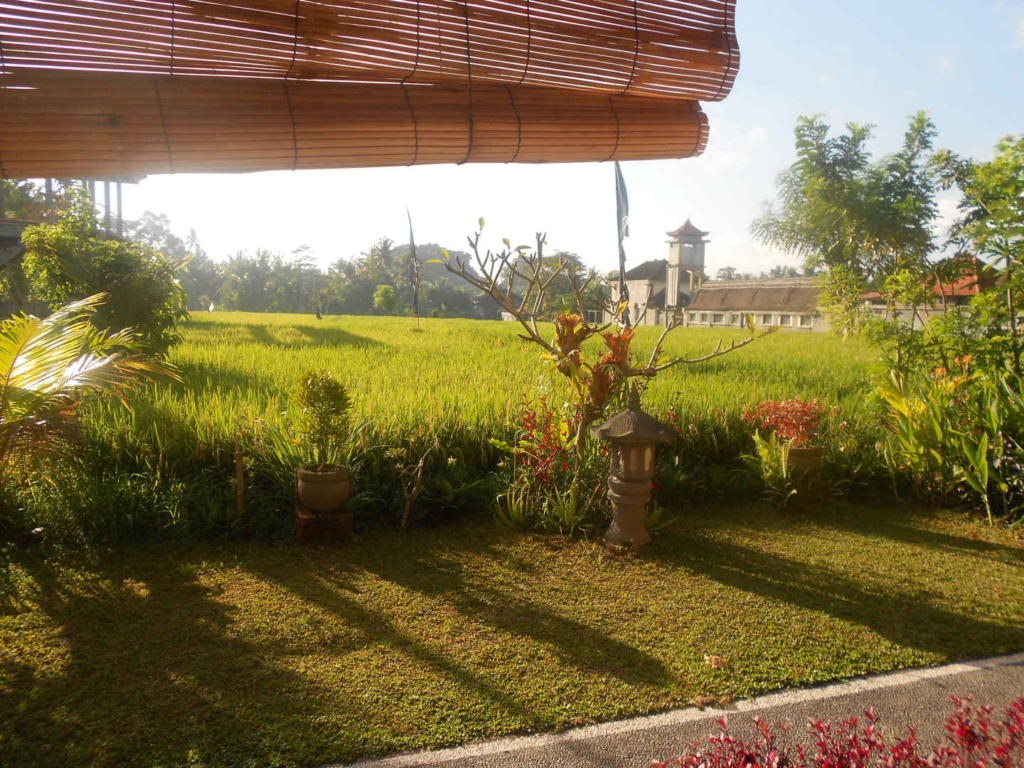 A popular choice for hostels in Ubud is Bali Backpackers Hostel, which is known for its friendly staff and individual curtains for each bed, offering you more privacy than usual in a dorm. Perfect for a restful night on your Bali backpacker route.
In the town is a world class yoga studio called Yoga Barn, where you can take classes and meet like-minded people. Vegetarians and vegans are well-served here, as there are plenty of restaurants serving healthy veggie food.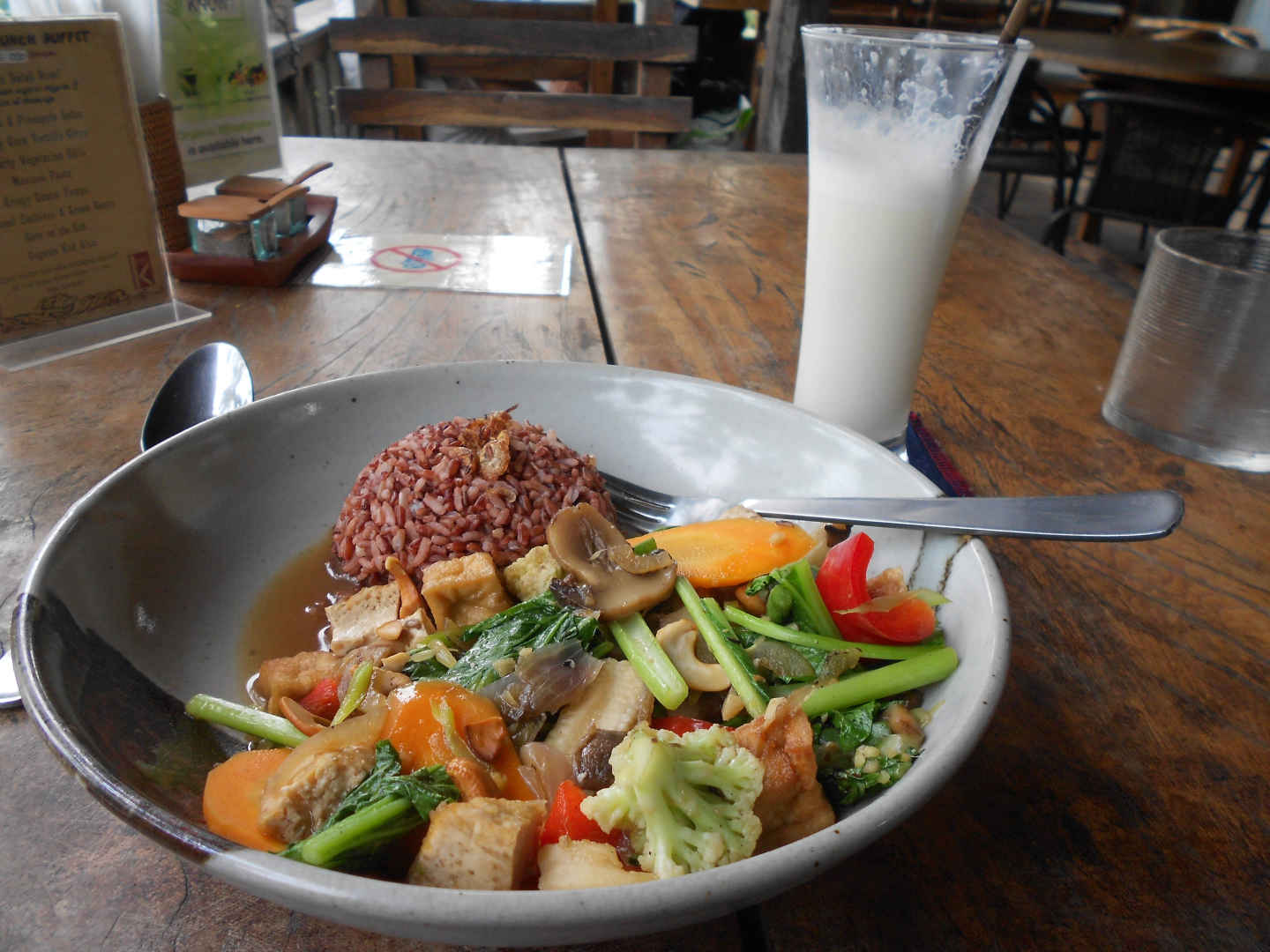 The Royal Palace is also located in Ubud. Here you can watch one of Bali's traditional theatre performances, full of fire, demons and magic. If you're lucky, you may even see a royal wedding or other official ceremony.
Around Ubud are vivid green rice fields and you can hire a bike to explore this gorgeous area. If you prefer, there are plenty of Balinese trekking guides ready to give you a hiking tour of the Tegallalang rice terrace or the Sayan valley. As these rice paddies are so iconic, for many visitors they are one of the essential places to see in Bali.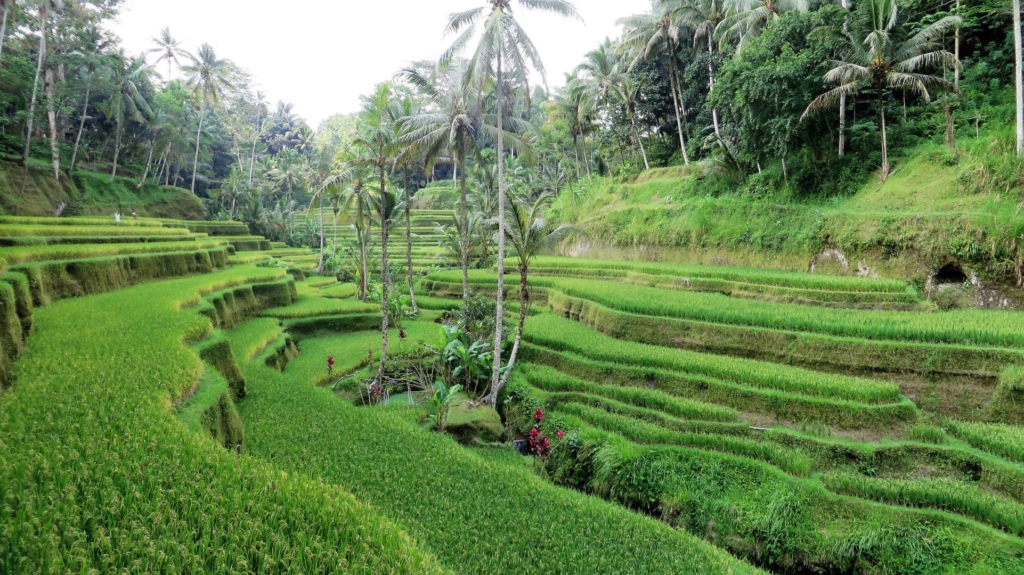 From Ubud, you can organise a sunrise trekking tour to climb Mount Batur, Bali's second highest volcano. Don't worry, you don't need any special equipment for the Mount Batur hike and it's accessible even for novice trekkers.
What you will need is a very early start, as you will be collected by your driver from Ubud (or wherever you are staying on the island) at around 2am, in order to start the Bali volcano tour at 4am. You will need to hire a guide and you can book a tour online here. The best Mount Batur trekking price if you negotiate in person is around Rp350,000 or around US$24 per person.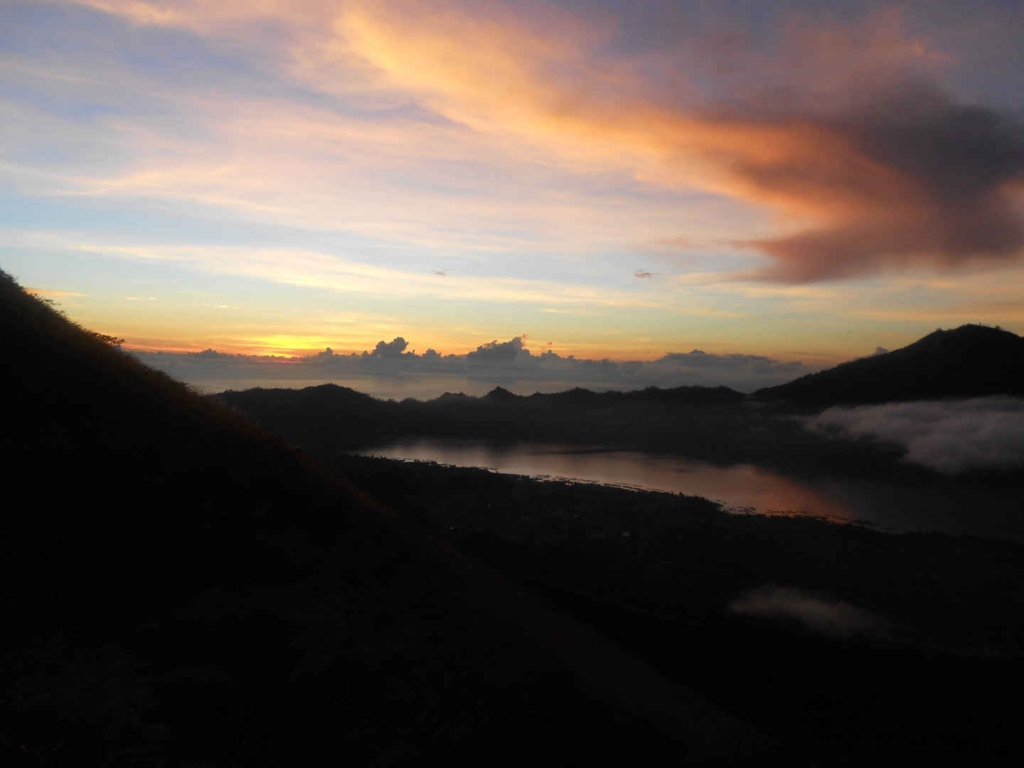 Stop 2: Sanur, for yoga, massage classes and island day trips
One of the most indulgent things to do in Bali is to visit a spa. Here you can enjoy a full body massage or other treatments, using the fragrant local herbs and flowers, for a fraction of the price you'd pay at home. It is so dreamy and relaxing. Around 40 minutes south of Ubud in Sanur, there is a spa school where you can learn how to give these massages.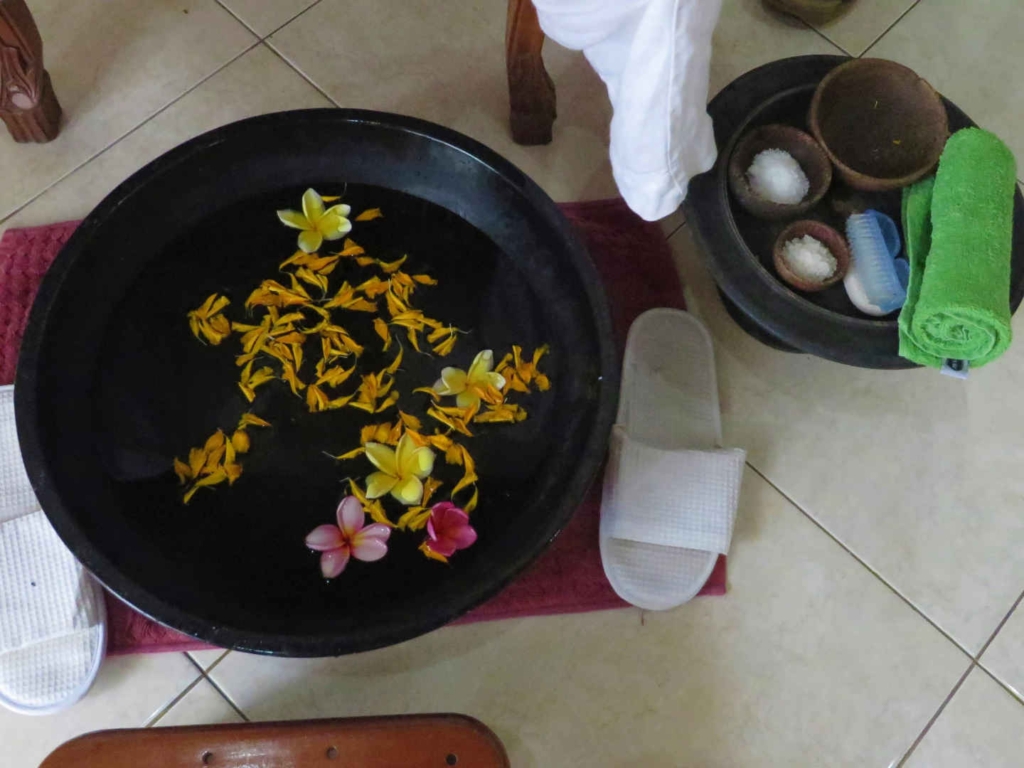 This school offers a one week beginners' course. Every day the class start's with a short yoga session, before you learn the theoretical and practical elements of the art of Balinese massage. By the beach at Sanur, there is also the peaceful Power of Now Oasis yoga studio – perfect for yoga fans like me.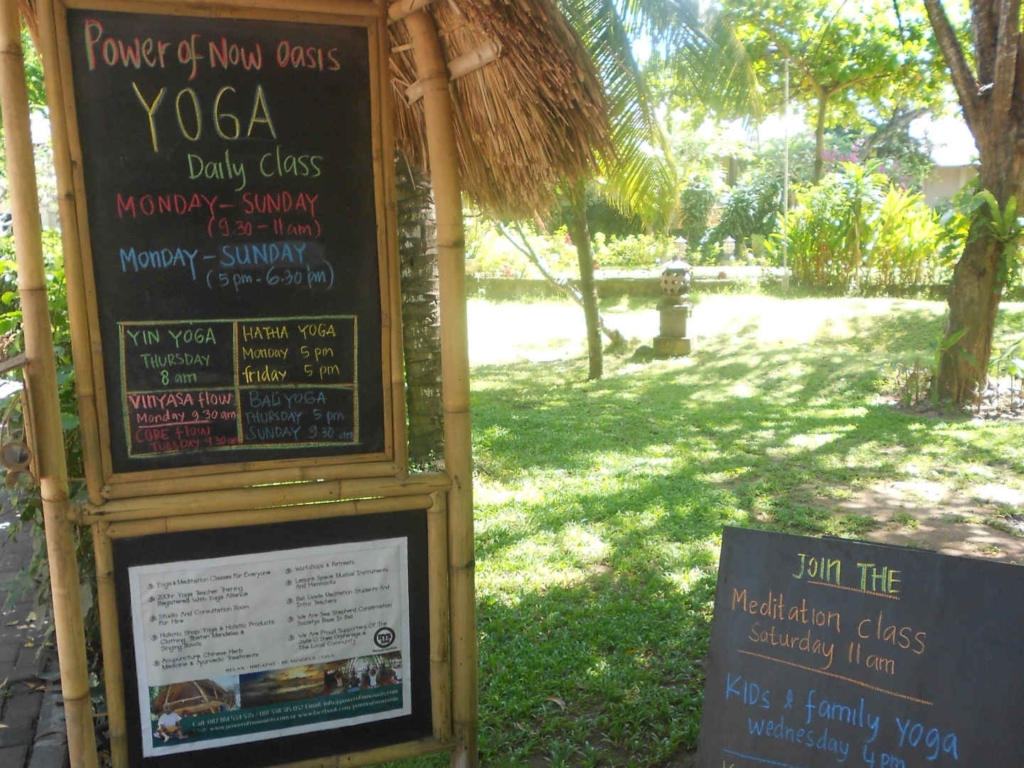 From Sanur you can also take a boat to Nusa Lembongan and Nusa Penida, which are among the best places in Bali for scuba diving. Incredible underwater sights there include sunken Buddha statues. On Lembongan Island, you can spend a blissful day just relaxing in the Mushroom Bay area.
Stop 3: Amed, to escape and explore an underwater shipwreck
To the east of Bali, around 2 hours from Sanur, sits a cluster of charming fishing villages, known collectively as Amed. This laid-back area is one of the top places to visit in Bali if you want to escape the hustle and bustle. Here you can watch the sun rise over black sand beaches, get to know the friendly locals and discover more about the Balinese festivals and culture. For some people, this is the best place to stay in Bali for couples as it's so peaceful and feels relatively undiscovered.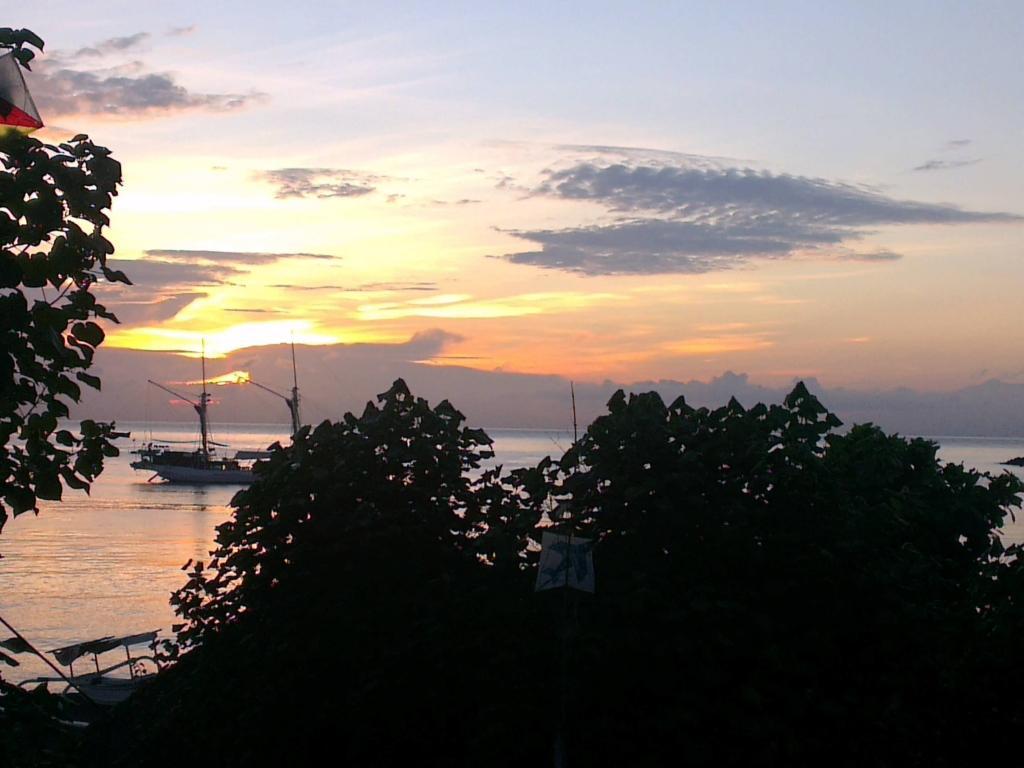 Amed is another popular spot for freediving and scuba diving. Here, you can explore the wreck of the USS Liberty, a ship that was torpedoed during the Second World War. The shipwreck lies near the coast, so you don't need to dive very deep, and it is simply magical to swim around and explore the spooky remains as the fish dart around you.
From Amed you can also catch a fast boat the 45 – 60 minutes to the gorgeous Gili islands for more blissful beaches, snorkelling and diving. The return boat trip costs around Rp900,000 (US$60), depending on the time of year, but for many backpackers a trip to Gili Trawangan and its sister islands are a highlight of their Bali travel itinerary.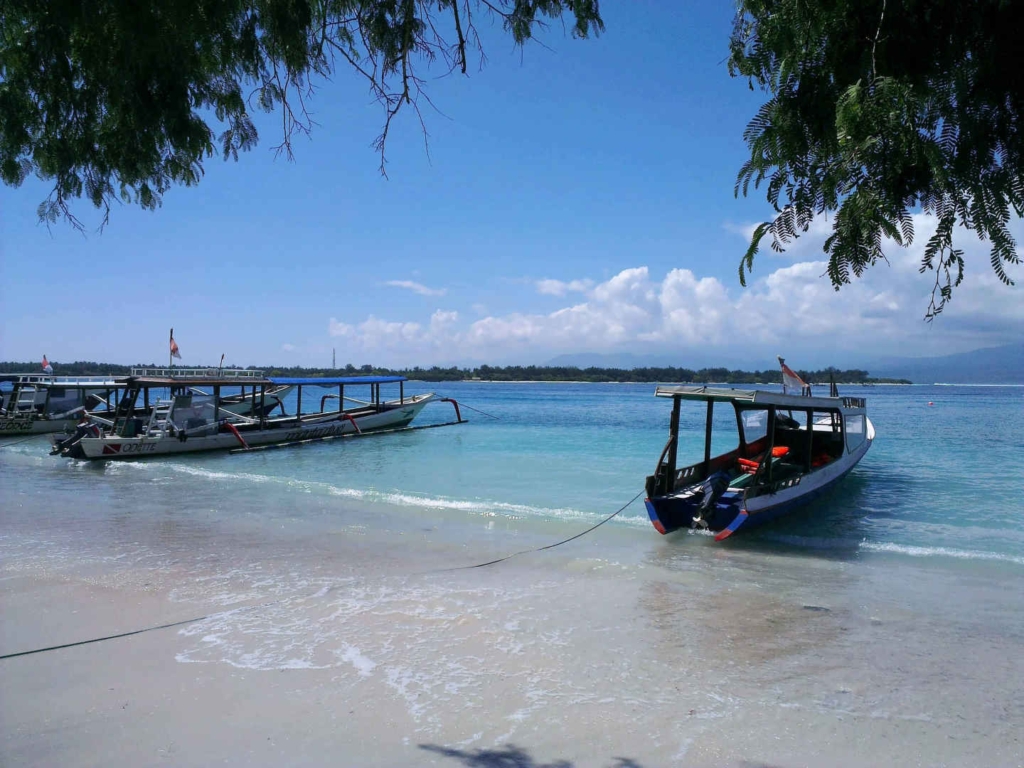 Stop 4: Munduk, to chase waterfalls and have an off-road adventure
You may decide that a little off-road adventure could be fun on your Bali backpacking trip. If this sounds like you, don't miss the small town of Munduk close to the centre of the island on your Bali roadtrip. You will need to factor the three hour route to reach it from Amed into your Bali travel plan, but it's worth the journey. Munduk is a quiet and beautiful place to explore the green rice fields and discover local waterfalls. You can also embark on a thrilling off-road adventure. Hiking in Bali can sometimes be commercialised, but in this less touristy area are some of the best hikes in Bali that you are free to do by yourself.
Read my post all about the wonderful things to do in Munduk here.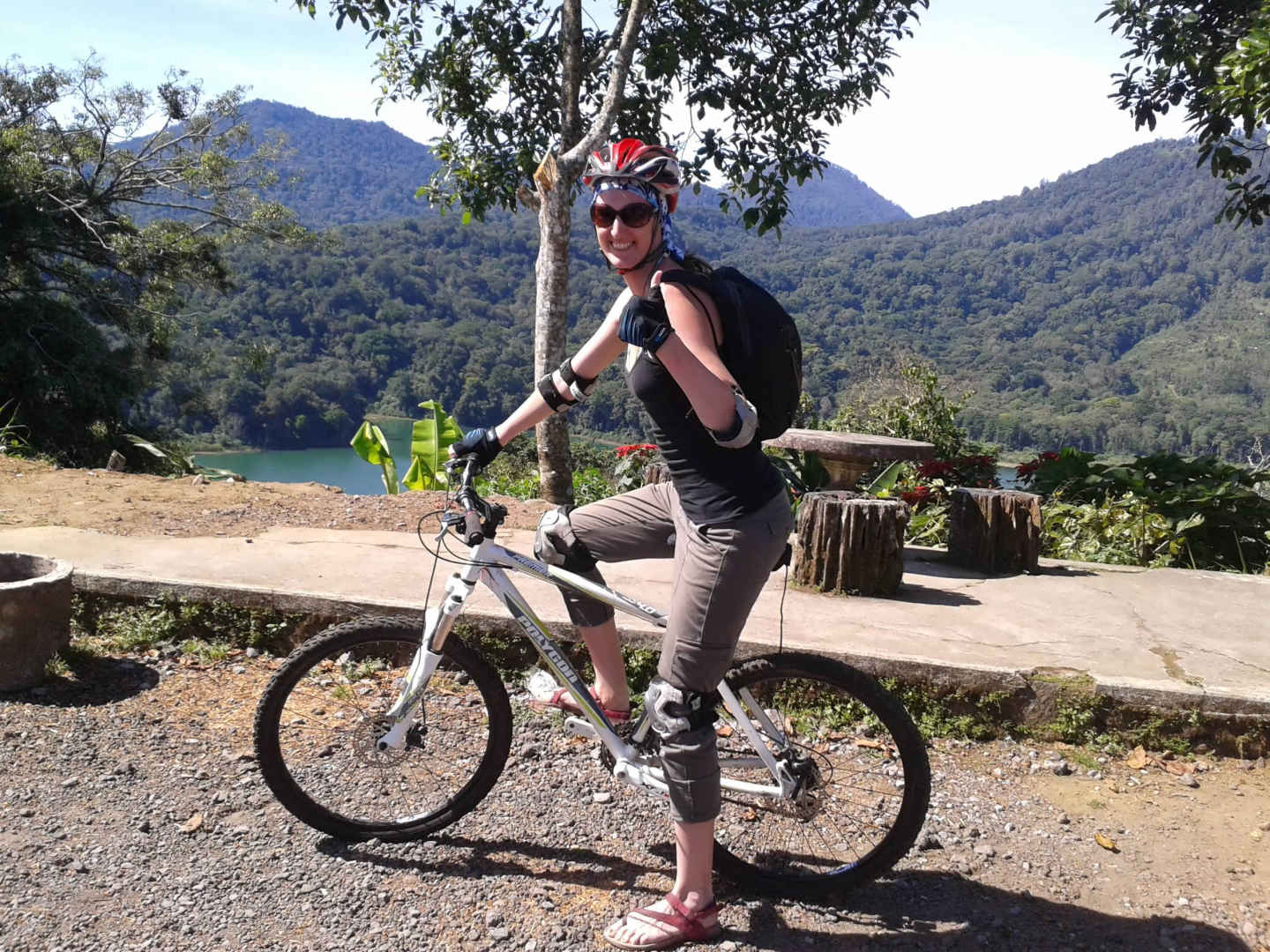 For something a bit different, you can join a small Bali trekking tour company that will take you on a high-octane journey along rocky roads and through the jungle by four-wheel drive buggy and by bicycle. As well as revealing hidden parts of the island, the guides introduce the naturally grown spices and explain how coffee beans are processed locally. Definitely a highlight of our trip.
Stop 5: Balian beach, to see thousands of tiny baby crabs
From Munduk, if you have a good amount of time left on your Bali travel route, why not explore the western tip of the island, including Pemuteran beach, the dive sites around Menjangan Island and the West Bali National Park. Otherwise, head south just over 1.5 hours to Balian for some its blissful beach. Here you can while away your day wandering along the coastline and clambering across the rocks.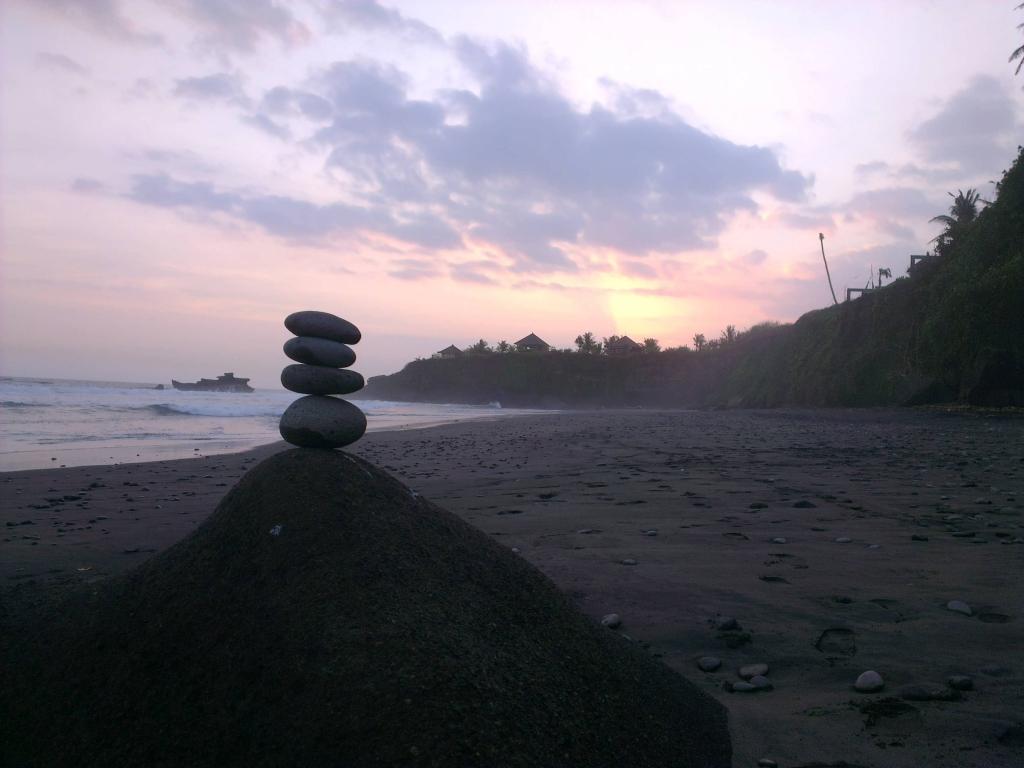 One of the most awe-inspiring experiences I had in Bali was at the chilled Balian beach, one of the most beautiful beaches in Bali. We saw thousands of tiny embryonic crabs making a pilgrimage from the land to the sea. From the naked eye standing up you could barely see them, but look closer and you could see them carpeting the beach on their journey. At first I was a bit scared, but eventually we realised we could even pick them up – they were so minute they couldn't hurt anyone. After all that excitement, we watched the sun go down in this peaceful place.
More options for your backpacking Bali trip
Almost 1.5 hours south of Balian is another laid-back beach resort called Canggu, a popular surfing area which at the moment is one of the cool places to stay in Bali. If you have more time in your itinerary, head another 45 minutes south to Jimbaran and watch the famous sunset Uluwatu Kecak Dance on the island's southernmost tip.
In Jimbaran, I stayed at the Jolie hostel which has a fabulous outdoor pool and is a good base to visit attractions including the Uluwatu temple.
If you're after fancy restaurants and fun parties, maybe a stop in Seminyak is for you. While this area is busier and more commercialised, it has some incredible restaurants and bars, including Bali's legendary Potato Head beach bar.
Canggu, Jimbaran, Uluwatu or Seminyak are all convenient locations to toast your last Bintang beer, as they are each no more than a 30 minute drive away from Ngurah Rai international airport. You will take home with you all the memories made on your unforgettable trip backpacking in Bali.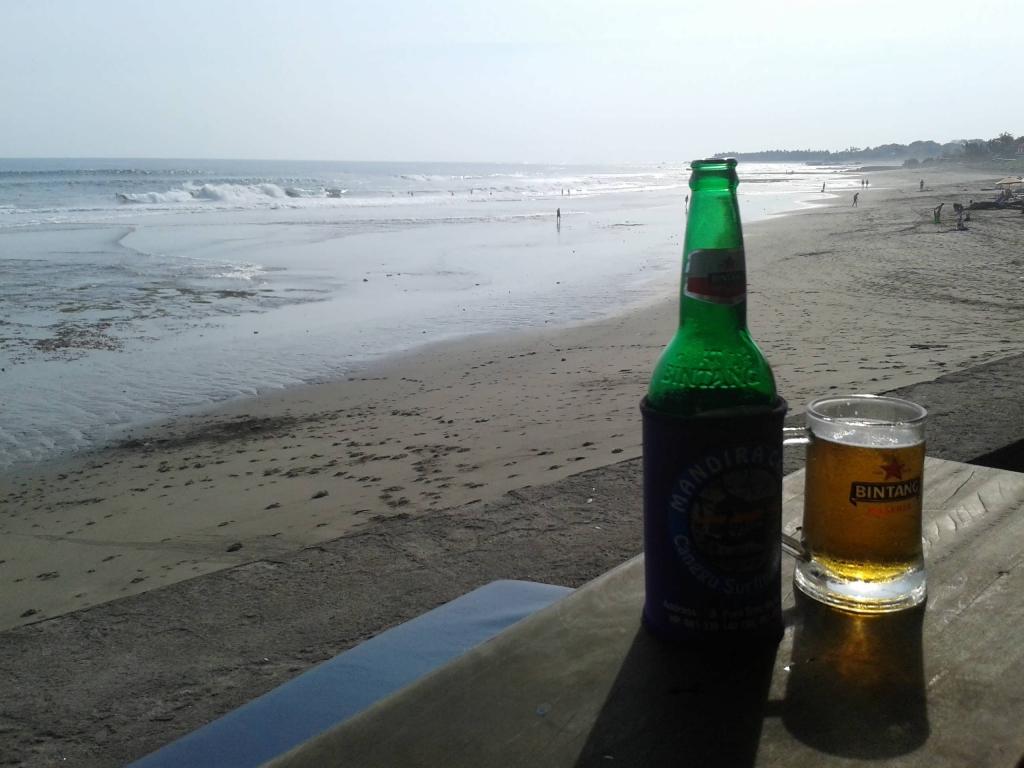 Next up, discover all the best tips for a backpacking tour of Malaysia and Singapore.