I walked out of the 7am Morning Flow yoga session and into the Bali sunshine of Ubud feeling invigorated and energised. My stiff waking muscles were now long and limber, my joints open, and my mind calm and refreshed. I was also feeling very virtuous and a little smug, given that I'm not even usually out of bed at this time. What a great way to start the day. This is Yogabarn.
A friend had recommended this place to me long before I visited Bali. On arrival, it very much seemed to be the place to be for any yoga fan or the yoga-curious, and one of the main social epicentres of Ubud. I overheard more than one person say they chose their accommodation based on its proximity to Yogabarn, just as I had. Not strictly a resort, it offers rooms for the people attending its well-received detox retreats, who receive specially tailored yoga and meditation programmes.
Accessed by an almost hidden path from one of Ubud's main roads, Yoga Barn is set in its own green oasis, with ponds and wildlife, and natural wooden buildings and terraces reflecting its rustic name. The croaking and squawking of various creatures provides a cheerful accompaniment to the early morning class.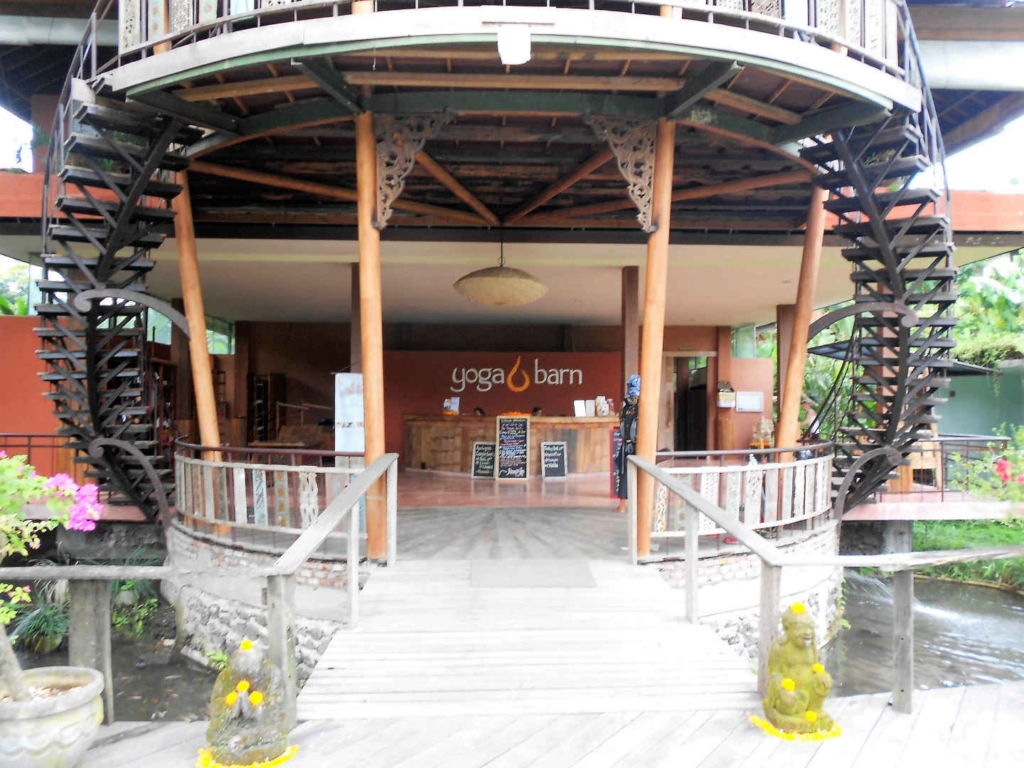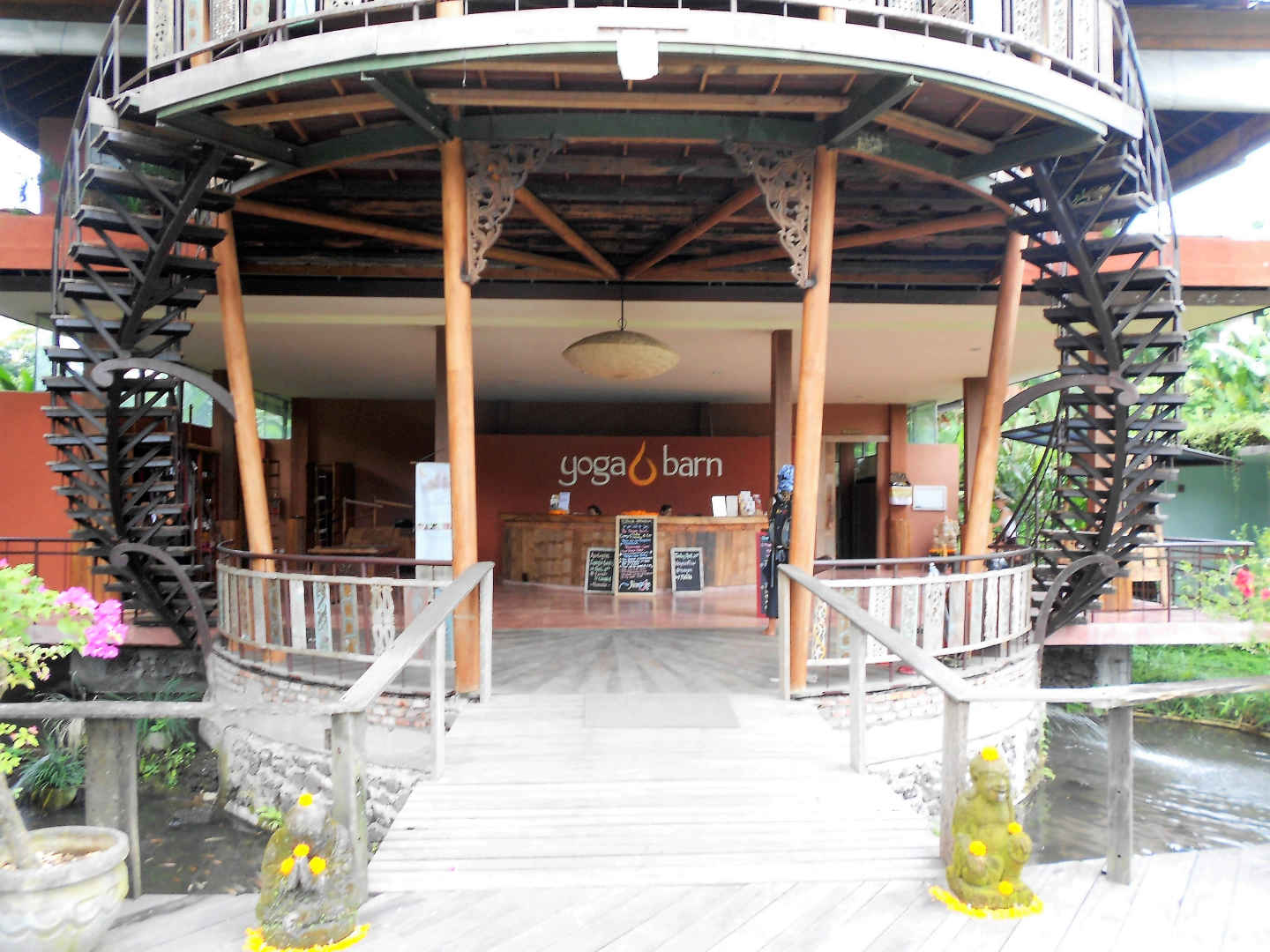 With a comprehensive, well-priced drop-in class schedule from 7am to 7.30pm every day, this yoga and healing centre offers something to suit everyone. A plethora of yoga styles and levels is complemented by sound healing, qi gong, capoeira, ecstatic dance, meditation, bodywork and kirtan sessions, as well as a fortnightly Monday movie night. A range of card options allow discounts for multiple class purchases. The classes I have attended have sometimes been a little crowded, owing to the centre's popularity, but the charismatic and knowledgeable teachers have been able to hold the space. Yogabarn provides all the accoutrement you could need: blocks, straps, bolsters, tennis balls (to place under your tender hip and buttock muscles in the somewhat painful but releasing Yin Yoga) and cosy blankets. Some of the mats are a little tired and aren't regularly cleaned after each class, but you are free to bring your own.
There is also a schedule of workshops from visiting teachers, from an introduction to the Law of Attraction (which I attended – just waiting now for my dream plans to manifest), to a short course exploring Tantra, as well as holistic healing facilities and an on-site Ayurveda centre.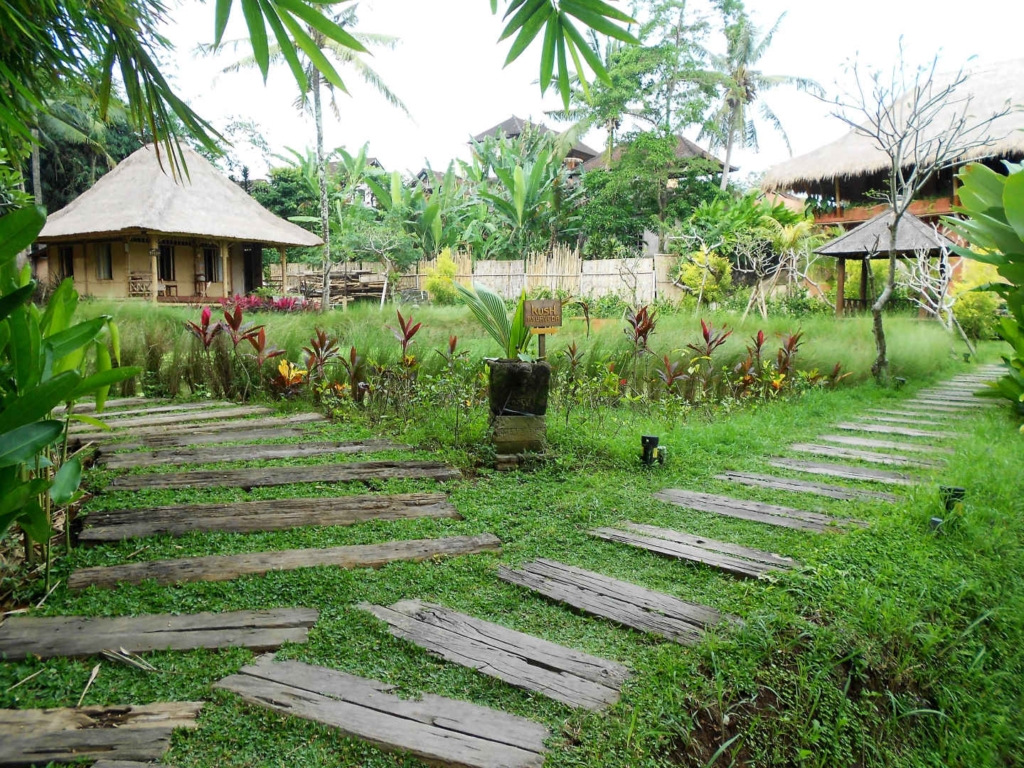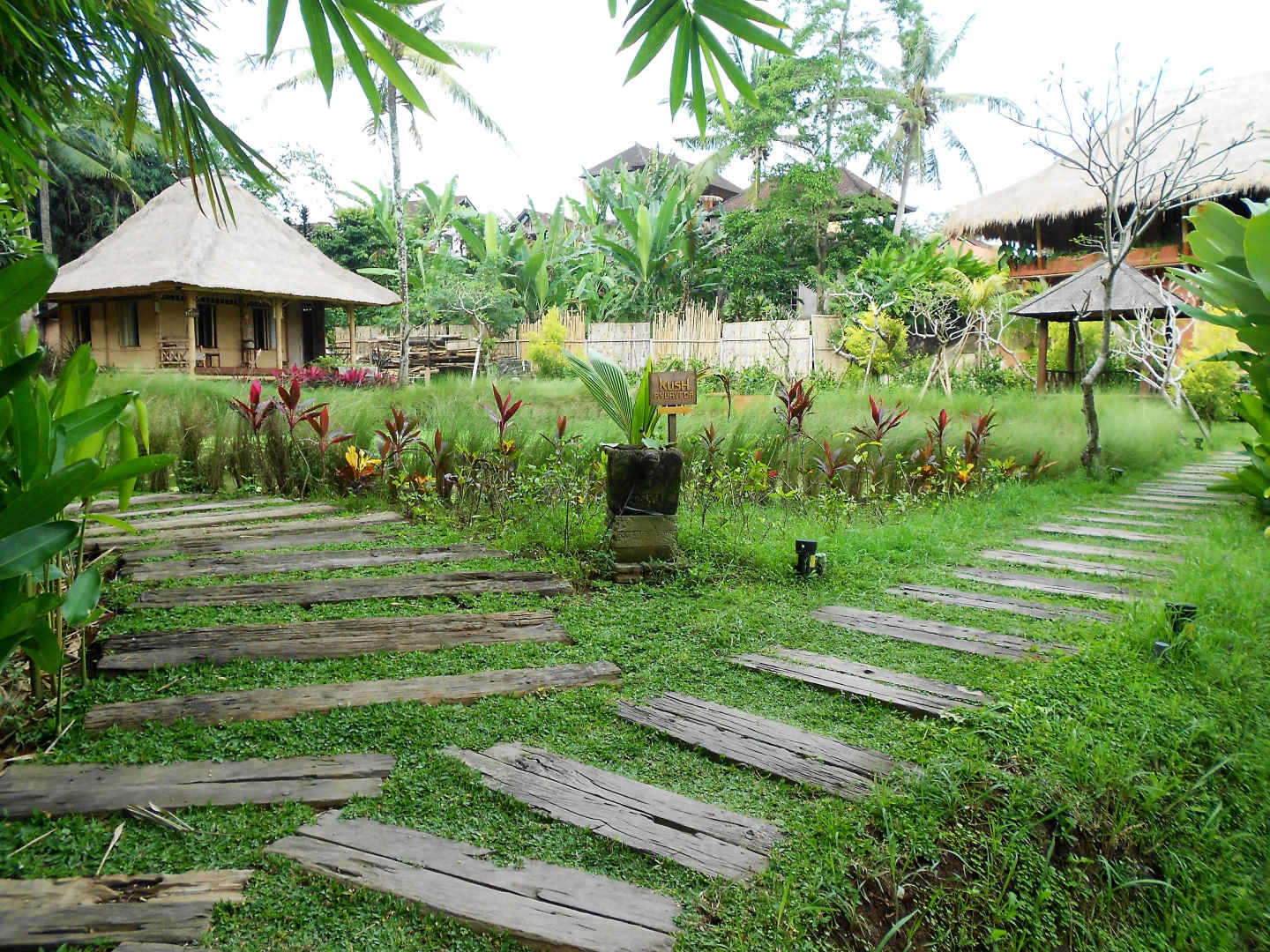 Yogabarn's on-site restaurant Little K – the younger sibling of the popular Kafe on Hanoman Street – offers delicious healthy dishes and tempting cakes. Additionally, each studio has its own water cooler where you can refill your water bottle: a nice touch, to help cut down the number of plastic bought-water bottles breeding in Bali.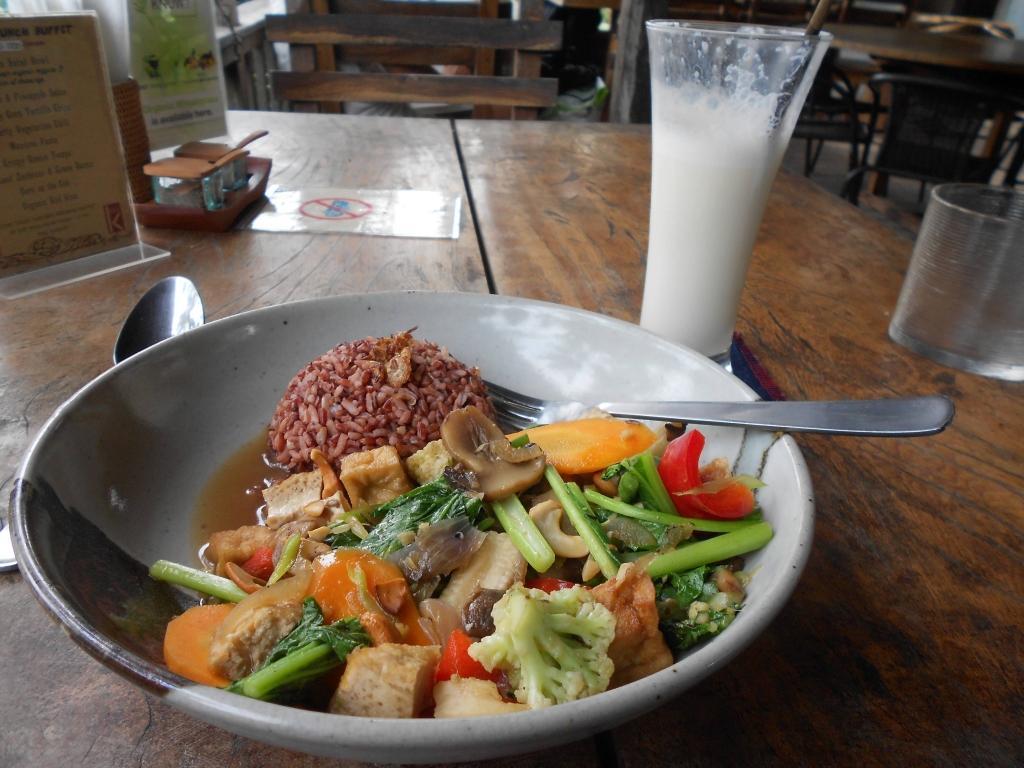 Yogabarn has become something of an institution in Ubud and its founders have recently launched the popular Bali Spirit Festival which takes over the town every Spring. And they are not restrictive to promoting their own interests: as well as a number of community websites, I was pleased to spot an informal notice board where anyone can post their event, and local news was also shared after the Friday night ecstatic dance class. All of this adds to the informal, sociable and welcoming atmosphere.
There is an increasing number of options for yoga lovers in Ubud, with the sleek and friendly Radiantly Alive yoga centre offering a selection of classes and workshops, including a great introduction to Vinyasa, and the Intuitive Flow studio on the outskirts of town in Penestanan. However I can't see Yogabarn's popularity dying down any time soon, especially as it has adeptly taken on its role as a social and community hub.
This morning I was not quite so virtuous as I chose a lie-in over early bird yoga, but I can already feel the benefits of the regular classes and have been perusing the workshops and evening events on offer. I will definitely be paying a visit to the 'barn again soon.
Now, read my round up of the world's top yoga resorts for when you're travelling, here.