The town of Ubud, on the Indonesian island of Bali, is spellbinding. Only a few days in this lively yoga community among the rice fields will leave you feeling relaxed and reflective. I stayed for two wonderful months in Bali and returned to Ubud a year later, like many travellers who fall in love with this artistic, spiritual and healing place. Read on for the most blissful 3 day Ubud itinerary.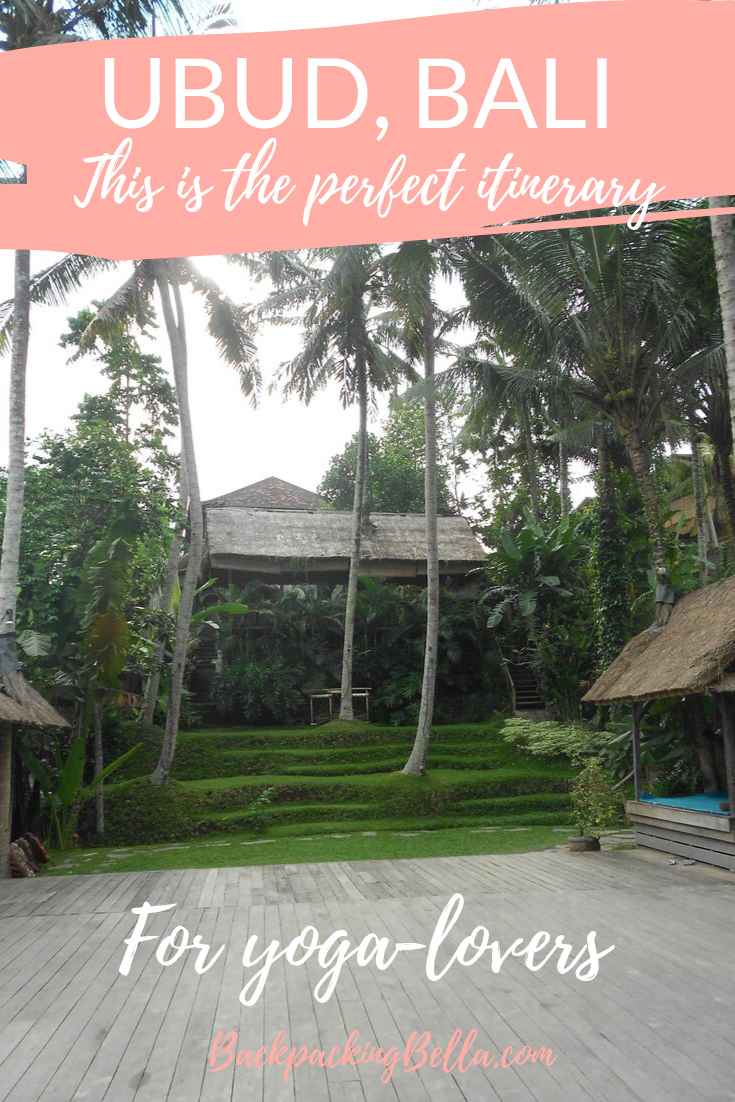 This post may contain affiliate links. If you make a purchase, I receive a small commission at no extra cost to you. For more information, read my disclaimer.
How to plan the perfect Ubud itinerary for 3 days
Situated in the heart of the island, the town of Ubud is surrounded by rolling green rice paddies, waterfalls, jungle and mountains. If you want to feel like you're Julia Roberts in the movie Eat Pray Love when she's in Bali, cycling through this gorgeous scenery, you won't be disappointed.
Ubud has plenty to offer, depending on your interests. The best thing when planning your Ubud itinerary is to consider how you want to feel, how active you would like to be and any Ubud attractions you are keen to do while you're in Bali.
For the full Eat Pray Love experience, including a Balinese fortune reading, try this one-day tour.
Your perfect 3 day Ubud itinerary could include everything from yoga to whitewater rafting on the Ayung River, exploring Ubud's monkey forest, shopping in the markets, taking a cooking class, going to an Ubud art gallery or watching a traditional Kecak performance. Read on for more recommendations of what to do, where to go and where to stay in Ubud.
Getting to Ubud from Bali's international airport
From Ngurah Rai international airport in Denpasar to Ubud, the distance is around 15 miles (25 km). However traffic on the island means it can take an hour or two to reach Ubud by taxi.
The good news is, there are plenty of things to see in Bali out of the taxi window on your way, from intricately decorated temples to artisan craft stores and people carrying colourful religious offerings.
Avoid the hassle when you arrive and book your airport transfer to Ubud in advance.
The best accommodation in Ubud
The first thing you will need to do when you arrive in Ubud is check into your accommodation.
There are many traditional family homestays in Ubud, which are often ornately designed, well-priced and give you a chance to get to know some of the locals.
Try the top-rated Tude's Family Homestay, which has beautiful, authentic Balinese architecture set in peaceful tropical gardens, or the Bale Bali House, which offers cooking classes in Ubud.
One of the best hostels in Ubud is the Bali Backpackers Hostel, where you will be welcomed by their super friendly staff. An added bonus are the individual curtains on each bed, which means you get more privacy than normal for a dorm room.
For me, I was keen to do yoga as part of my Ubud itinerary. I looked for cheap Ubud accommodation near Yoga Barn, a yoga and healing centre that a well-travelled friend had recommended.
After staying in a few different places, my favourite guest house in Ubud was Bening Bungalow. I ended up staying here for weeks. Just a short walk to the centre of Ubud and close to Yoga Barn, this stylish guest house has modern rooms with a terrace or balcony overlooking a tranquil rice field. It is a serene and surprisingly affordable hideaway where you can hear the birds calling and the wind blowing through the trees.
If you prefer a budget Ubud hotel with an outdoor swimming pool, try Maple House, which is also close to Yoga Barn and overlooks rice fields. For Instagram-friendly views, including an incredible infinity pool overlooking a jungle valley, check out Pertiwi Bisma 1.
I highly recommend taking the time to unwind in your accommodation. Enjoy the sweet scent of frangipani flowers and the twinkling sounds of the local gamelan instruments wafting in the air.
Browse and book from the best selection of accommodation in Ubud.
The best places to eat in Ubud
Most accommodation in Ubud comes with breakfast included, which is typically copious amounts of tea or coffee, served directly to you on your terrace, with tasty banana pancake or eggs on toast and tropical fruit salad.
When you first arrive, I recommend simply going for a wander, getting your bearings and discovering some of the many fantastic places to eat in Ubud.
If you are vegetarian or vegan and wondering where to eat in Ubud, you are in for a treat. Vegetarians, vegans and eco-conscious eaters are well-served here, as there are plenty of cafes and restaurants serving healthy, organic food.
For lunch or if you want somewhere to work on your laptop with a coffee, there are many delightful cafes in Ubud. Bali is obsessed with coffee and even produces its own speciality, called luwak coffee. One of the places that is loved by the yoga community is KAFE Ubud, in the centre of town. It is a cool place, serving vegetarian, vegan, gluten-free food and super-smoothies.
The nearby Atman Kafe is also excellent, as is Clear Cafe. If you're going to the Radiantly Alive yoga studio, be sure to stop at the neighbouring Bali Buda Cafe. The Yoga Barn has an on-site restaurant serving top-notch vegetarian food including colourful stir-fries.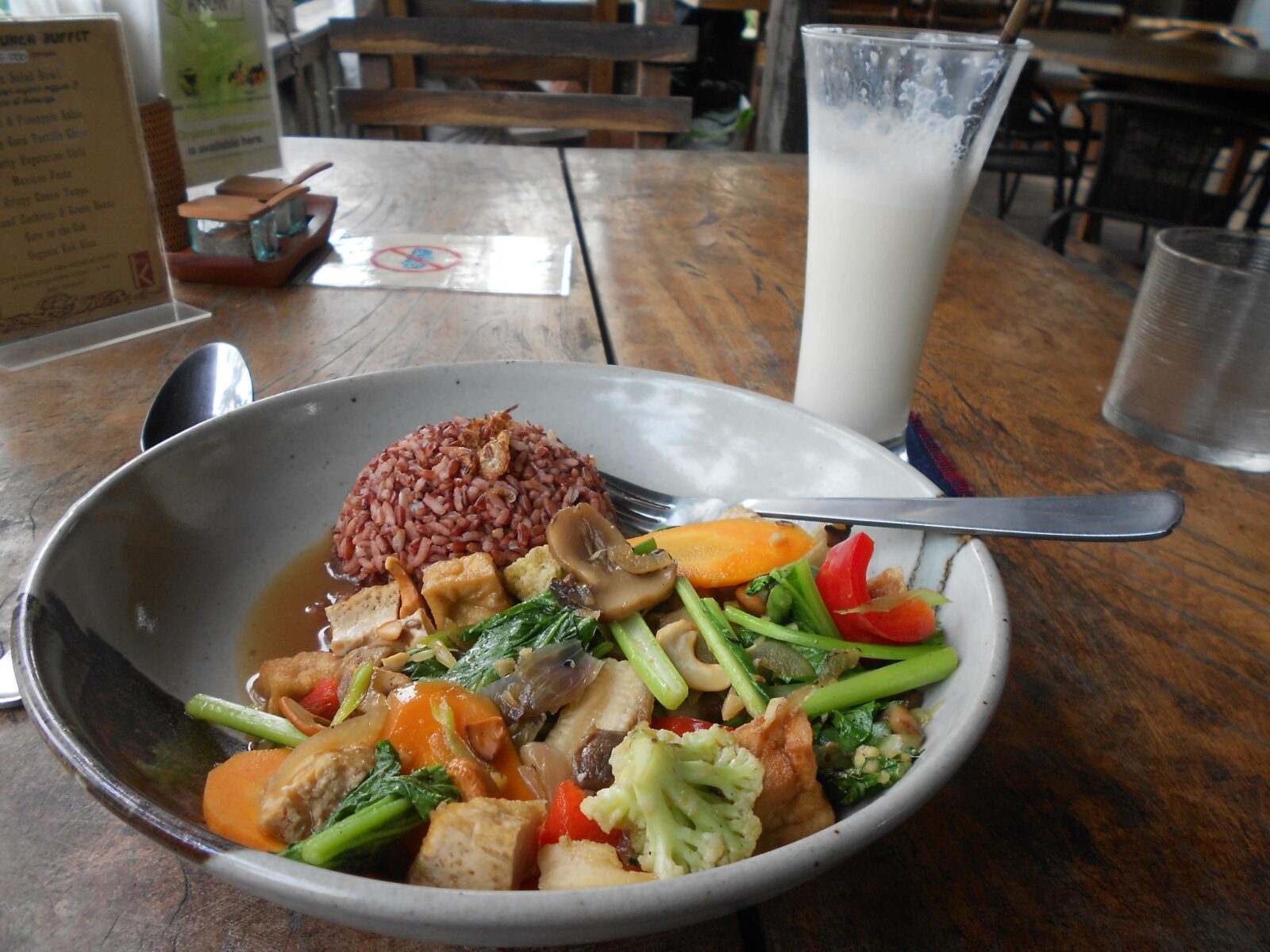 In the evenings, there are also many excellent places in Ubud to eat dinner. My personal favourite restaurants in Ubud include Mamma Mia, a fantastic pizza place, and the marvellous Taco Casa with its Mexican inspired menu. Earth Cafe & Market Ubud is a great vegan restaurant.
As you move further out of Ubud city centre, along Jalan Rayan Campuan, you will find top Ubud restaurants including the Bridges Bali restaurant, Naughty Nuri's for sumptuous barbecue ribs and French fare at Mozaic.
Where to go for yoga in Ubud
In Ubud is a world-class yoga studio called Yoga Barn, where you can take a wide range of popular classes and meet like-minded people.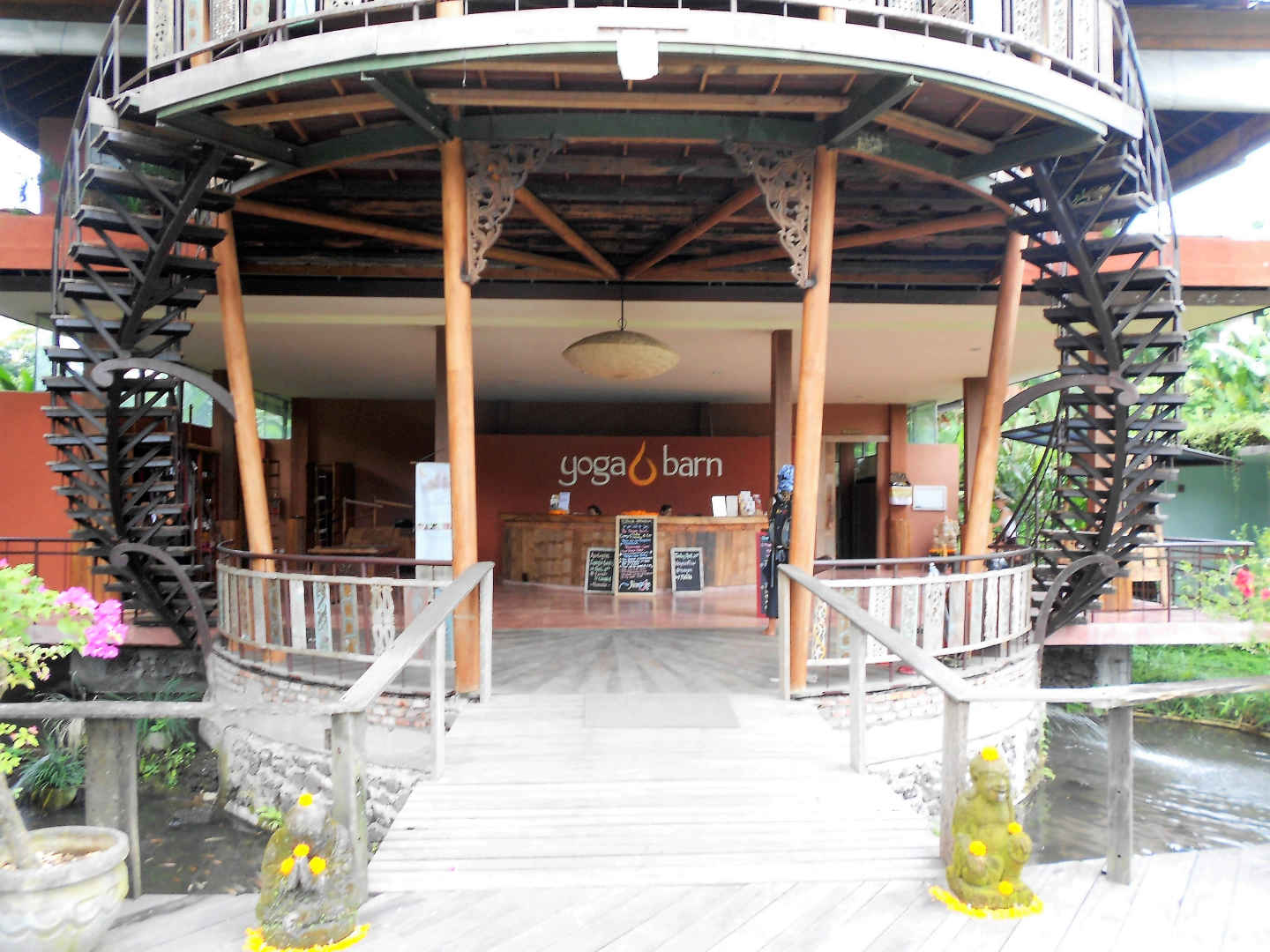 As well as movie screenings, meditation, kirtan and divine Thai yoga massage workshops, they hold weekly ecstatic dance sessions which have gained a reputation as one of the most fun and freeing things to do in Ubud. For more information about Yoga Barn, check out my full review here.
Another excellent yoga centre in Ubud is Radiantly Alive, which is quieter and offers hanging yoga classes.
Browse and book an Ubud yoga retreat on the dates you'll be in Bali.
Day 1
Venture into the sacred monkey forest
One of most famous places to visit in Ubud is its sacred monkey forest sanctuary. It's an essential stop on any Ubud itinerary. This Hindu temple complex located in the jungle is home to hundreds of macaque monkeys.
These little monkeys are cute but fearless and will want to steal anything that looks shiny or tasty, so don't buy any bananas and keep your belongings close.
The Ubud monkey forest opening hours are 8.30am until 5.30pm daily and the entrance fee is priced at Rp80,000 (around US$5.50).
Take a private tour to see the best of Ubud, including the monkey forest, here.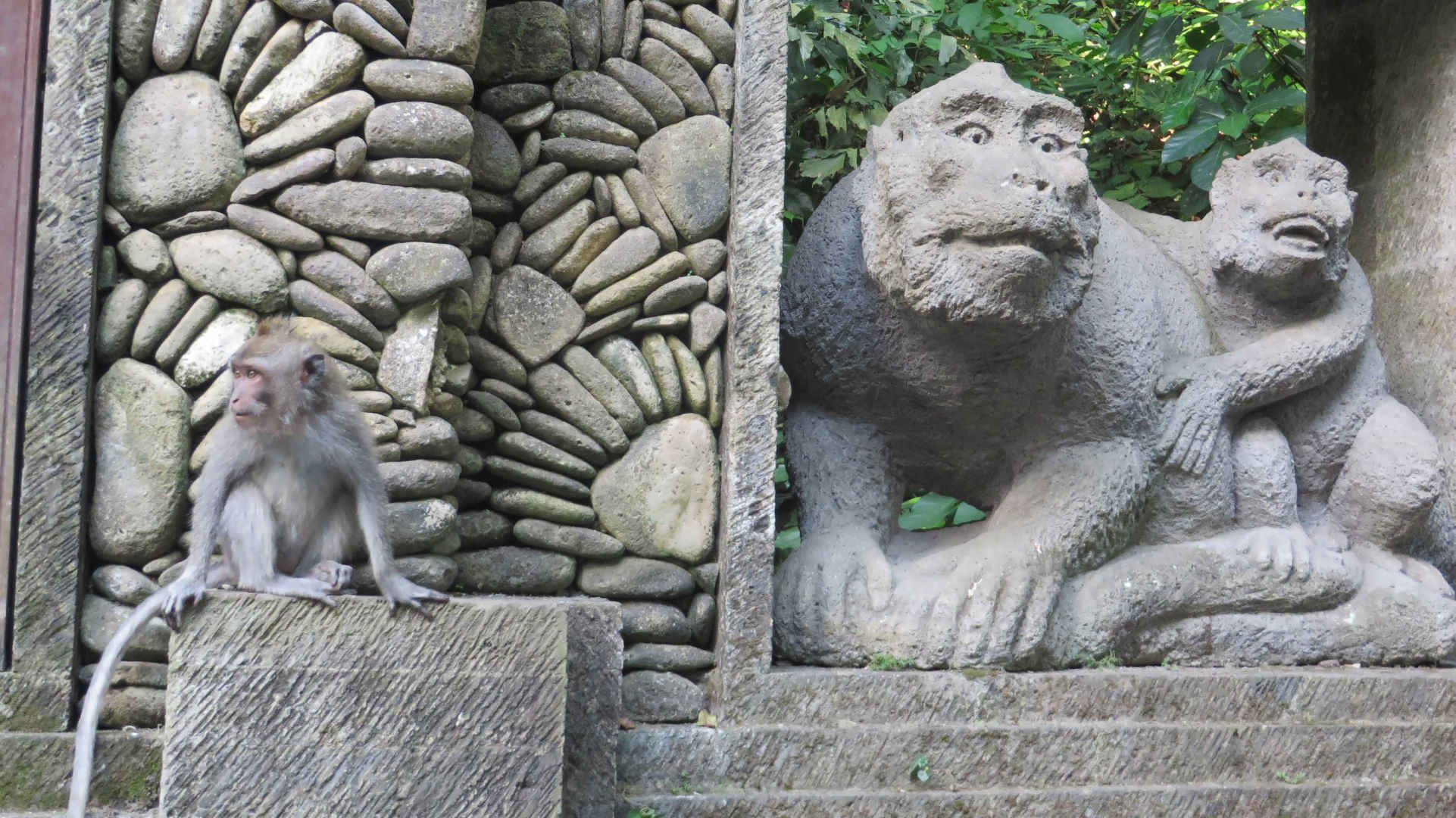 Relax in one of Ubud's sensational spas
In the afternoon, why not ease into the tranquil, slow-paced life here with a visit to one of the sensational spas in Ubud. Bali has developed its own style of massage which is incredibly relaxing. The good news is, spa treatments in Bali are affordable, even if you are on a backpacker's budget.
My favourite Ubud spa is the Ubud Wellness Spa, where you can forget about your troubles and enjoy one of the best massages in Ubud and beauty treatments at an attractive price.
For a luxurious Ubud spa centre, a little out of town, head to the fabulous Maya Ubud Resort & Spa.
Book an indulgent two-hour spa session in a riverside spa in Ubud, including a massage, body scrub and milk bath.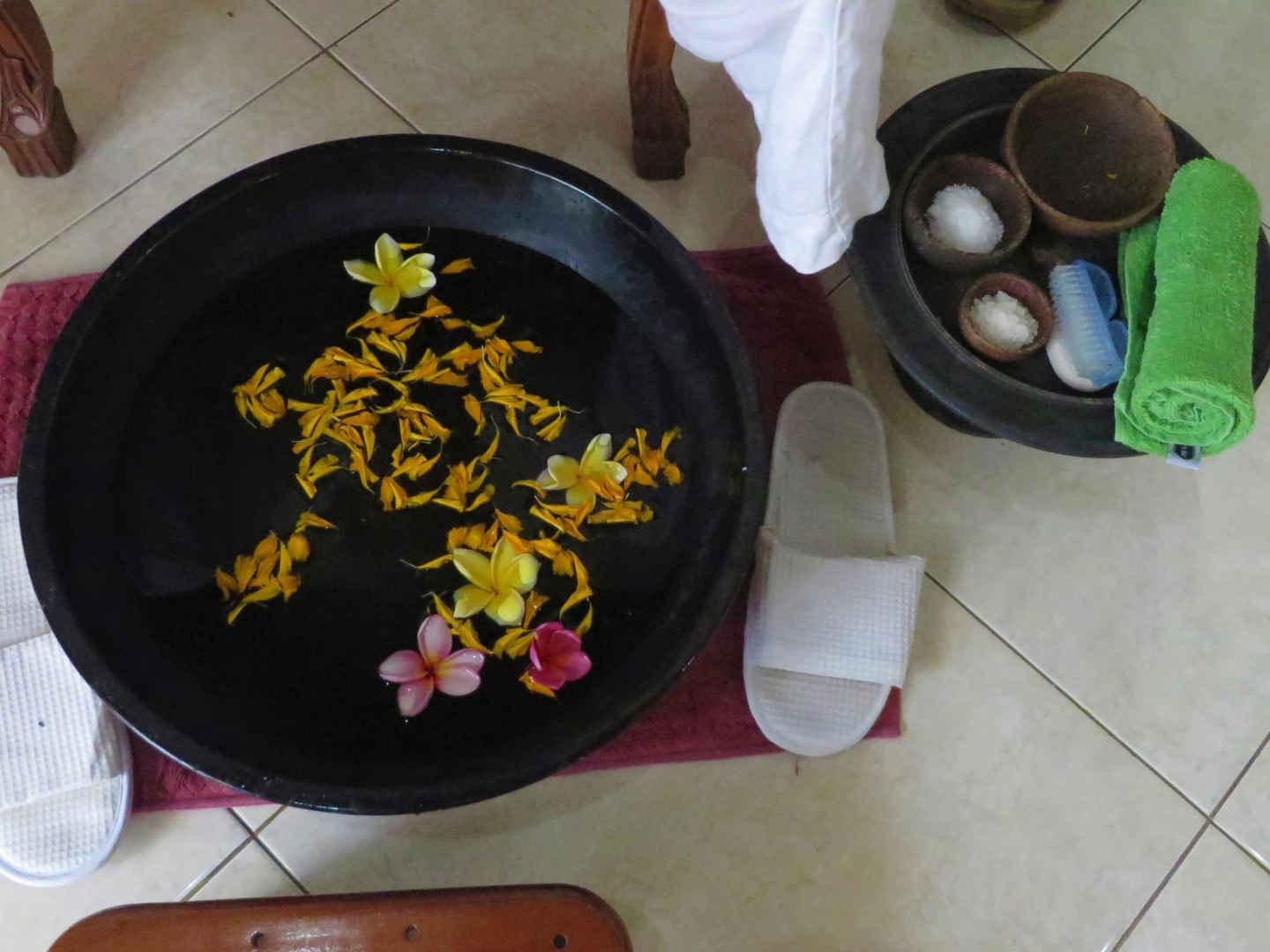 Enjoy a night out in Ubud
In terms of things to do in Ubud at night, it is a pretty chilled place after dark. Some of the best bars in Ubud for cocktails, live music and late night food include No Más Bar, Night Rooster Bar and Laughing Buddha Bar.
One of the top things to do here in the evening is to watch a traditional Kecak Fire & Trance Dance. This is a compelling retelling of the Ramayana epic tales through dance and percussion, full of fire, demons and magic. Performances take place at venues all over Ubud. One of the best places to watch it is at the Royal Palace.
Read my post about the all about Bali's Kecak Fire & Trance Dance here.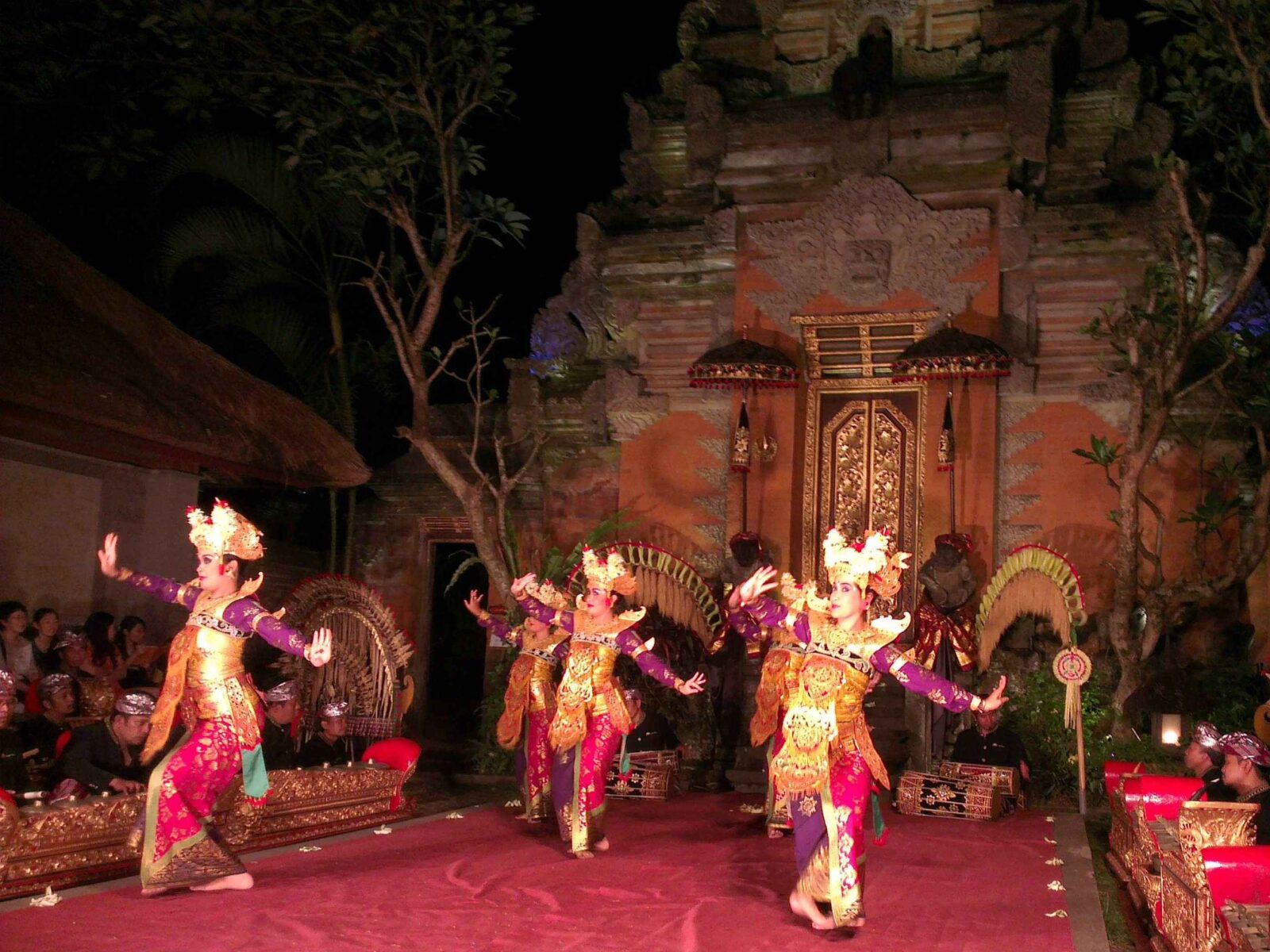 Day 2
Take a local tour
There are many options for tours around Ubud, depending on your interests. I will outline a few here.
Around Ubud are lush green rice fields and you can rent a bike to explore this wonderful area as part of your Ubud itinerary. If you would like a local's perspective, there are many Balinese trekking guides ready to give you a tour of Ubud's iconic Tegallalang rice terraces or to take you on a hike along the Campuhan Ridge Walk, Kajeng rice fields or the Sayan Valley. I went on a cycling tour which was great fun. There are also local waterfalls you can visit including the Tegenungan Waterfall.
You can book your Ubud cycling tour of the rice terraces in advance.
Around Ubud there are many coffee plantations and places where you can learn how it is produced, including the unique luwak coffee. One of the best places is Ubud Me Sari Luwak Coffee Agrotourism, where you can taste several types of locally produced tea and coffee, flavoured with ginseng, coconut and ginger. You can also take a local cooking class in Ubud to discover how Balinese delicacies are made.
One of the best things I did on my Bali trip and especially while I was in Ubud was to hire private cars and motorcycle taxis. Often the drivers double as tour guides, as they know the area and tourist attractions so well they are able to give you the best Ubud tour itinerary.
I organised a motorcycle tour through my Ubud accommodation and the driver took me to a coffee plantation, waterfalls and the Tirta Empul temple near Ubud. Here I bathed in its Bali Holy Spring Temple along with many locals as part of a spiritual cleansing ritual.
Book a full day spiritual cleansing and shamanic healing tour at Tirta Empul.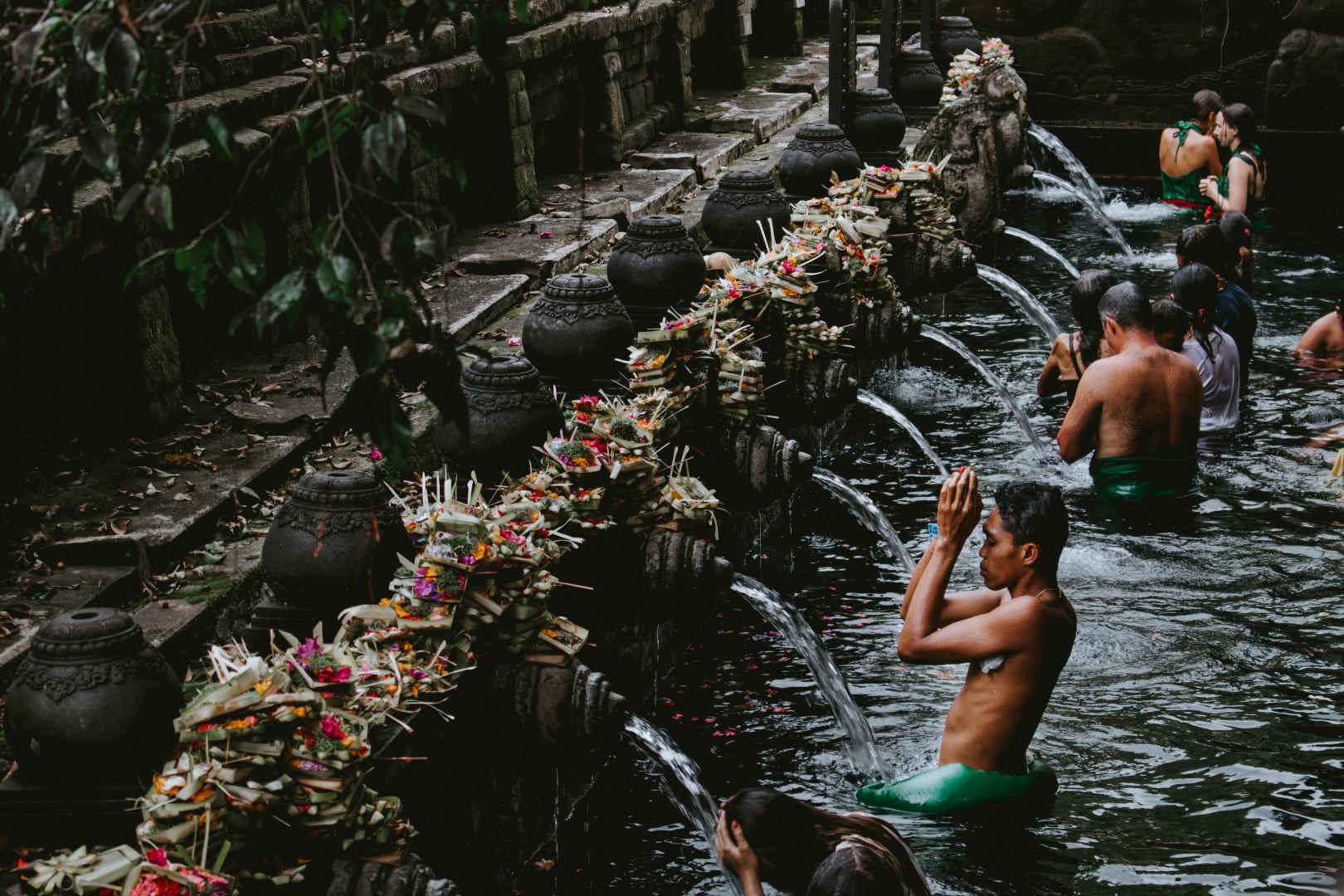 If you are feeling in the need for a high-adrenaline activity, close to Ubud you can do whitewater rafting on the Ayung River at the Mason Adventure Centre. You can book your Ayung river rafting adventure tour online here.
Mount Batur sunrise trekking
One of the best day trips from Ubud is a sunrise trekking tour to climb Bali's second highest volcano. Located in the village of Kintamani, Mount Batur is a volcano that reaches a height of over 1700 metres (5,600 feet) above sea level. From the top, you can see breathtaking views of Lake Batur and the surrounding mountains. The Mount Batur volcano hike and is accessible even for novice trekkers and you don't need any special equipment.
It is a very early start, as you will be collected by your driver from Ubud at around 2am. From Ubud to Mount Batur it's a one-hour drive. You will need to hire a guide in order to access the volcano. If you negotiate in person, the best Mt Batur trekking price is around Rp350,000 or around US$24 per person.
Organise your Mount Batur sunrise tour online in advance here.
It takes around two hours to climb to the top of Mount Batur. You will be navigating rocky trails in the dark on this Bali volcano hike, so bring a torch or headlamp and warm layers. Hiking shoes are best if you have them, otherwise you can wear good trainers or sneakers, like I did. Get your camera ready for when you reach the summit, as the views on this Mount Batur sunrise trek are magnificent. You can see far across the waters to neighbouring lands and mountaintops peaking through the misty clouds. You and your fellow trekkers will share a serene and almost silent moment, as the sun rises, lighting up the sky in a haze of pinks and oranges.
Go all-in and see Ubud's rice terraces, temple and volcano on this popular tour.
Here at the summit, your guide will serve breakfast. Sometimes they will even cook eggs in the geothermal steam of this active volcano.
You will also get a chance to look into Mount Batur's unusual double caldera, which is one volcanic crater inside another, along with Bali's largest crater-lake.
As you return to your accommodation after this incredible trip, it will still be early morning, but you will have already made unforgettable memories on your perfect Ubud itinerary.
Day 3
Visit Ubud's museums and art galleries
There are some wonderful museums and art galleries in Ubud. From small arts and crafts shops to the Agung Rai Museum of Art, which exhibits traditional and contemporary works by local artists, there are plenty of things to see in Ubud for art lovers.
Two of my favourites are the inspiring ARMA museum & resort and the quirky Blanco Renaissance Museum.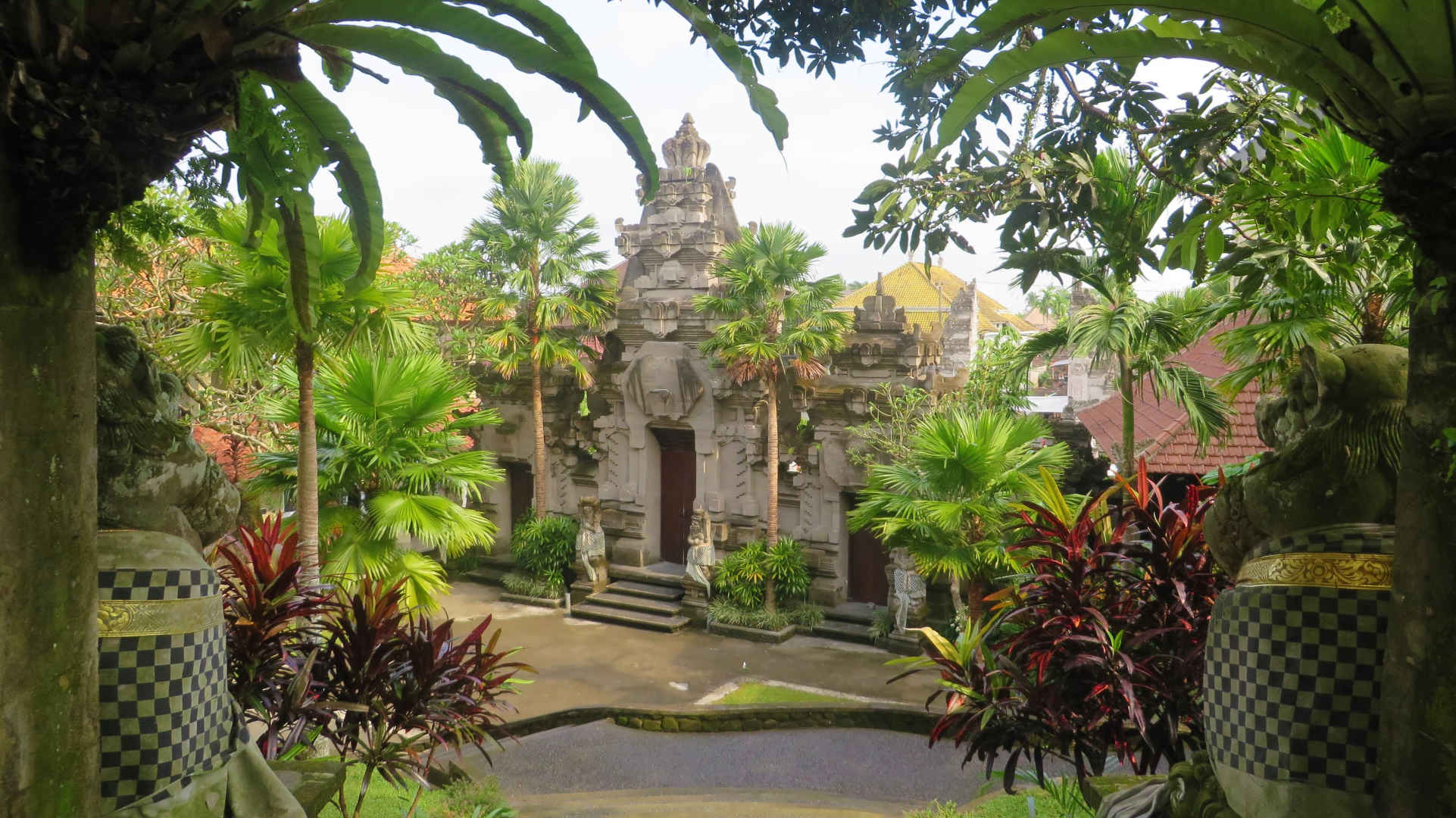 Shop to your heart's content in Ubud's shops and market
One of the top activities in Ubud is shopping. On the main shopping street, Jalan Raya Ubud, you will find the Ubud Art Market as well as countless shops selling beautiful arts, crafts, clothes and souvenirs. Remember to compare prices and negotiate to get the best rate for your purchases.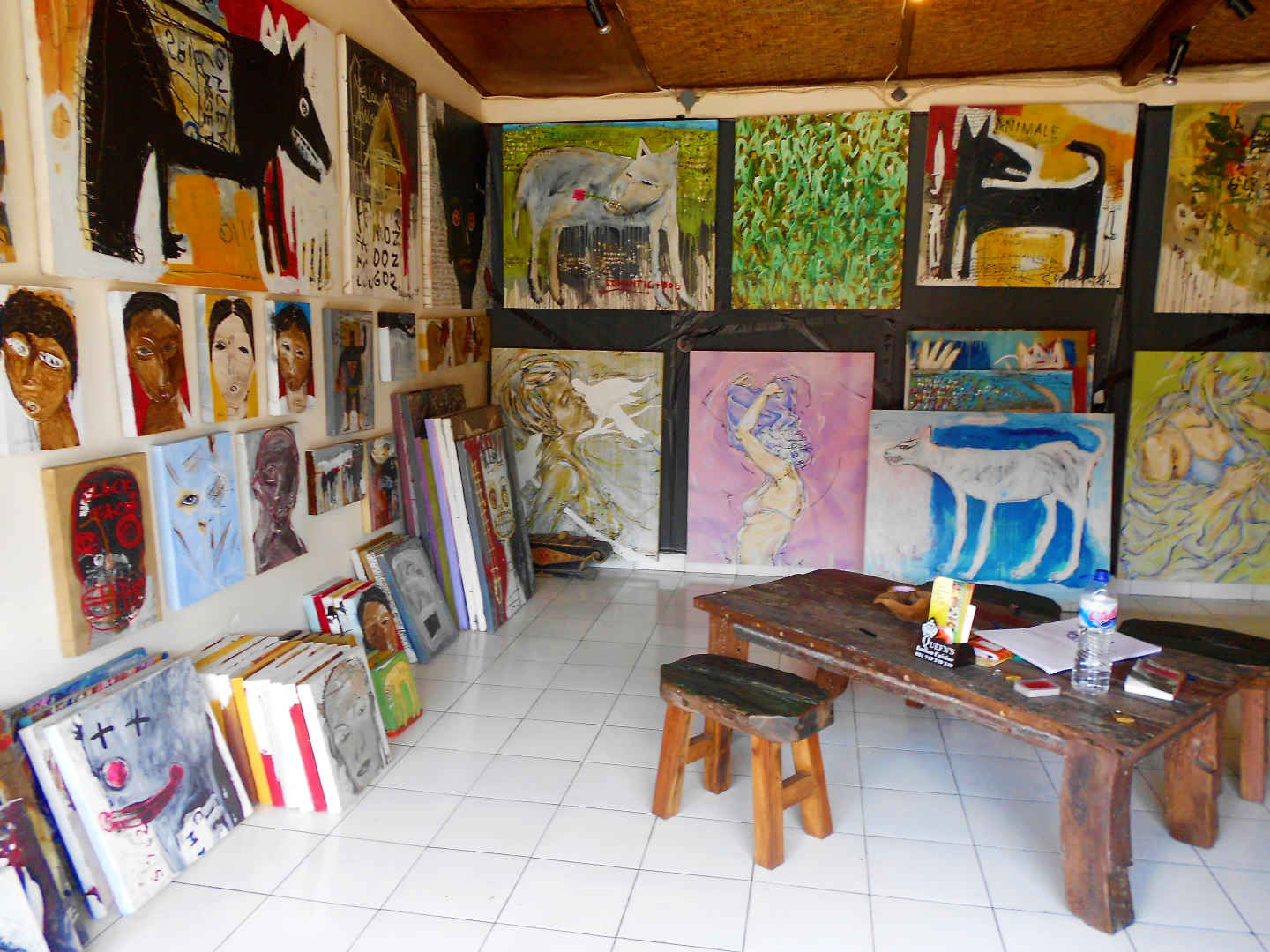 There is so much to see and do in and around Ubud, like many people, you may decide that 3 days isn't enough and choose to extend your stay. If you are ready to move on and looking for an ideal next stop on your Bali route, consider a trip to Amed, Munduk or the Gili Islands.
Now, read my full guide to Bali backpacking and exploring the whole island, here.