On our Montreal backpacking trip, as part of our two month journey across Canada, we were kindly hosted by friends who live here. The city ended up being one of the highlights of our whole trip. In this backpackers Montreal guide, I will give you the lowdown on the best budget accommodation, restaurants and local things to do in Montreal, including hikes near Montreal to explore the breathtaking views.
Why visit Montreal?
If you are planning a trip through Canada, be sure to make a stop in Montreal, the largest city in the Quebec province. Tourism is on the rise here, thanks to its affordable restaurants, wide range of things to do, free festivals and cheap accommodation.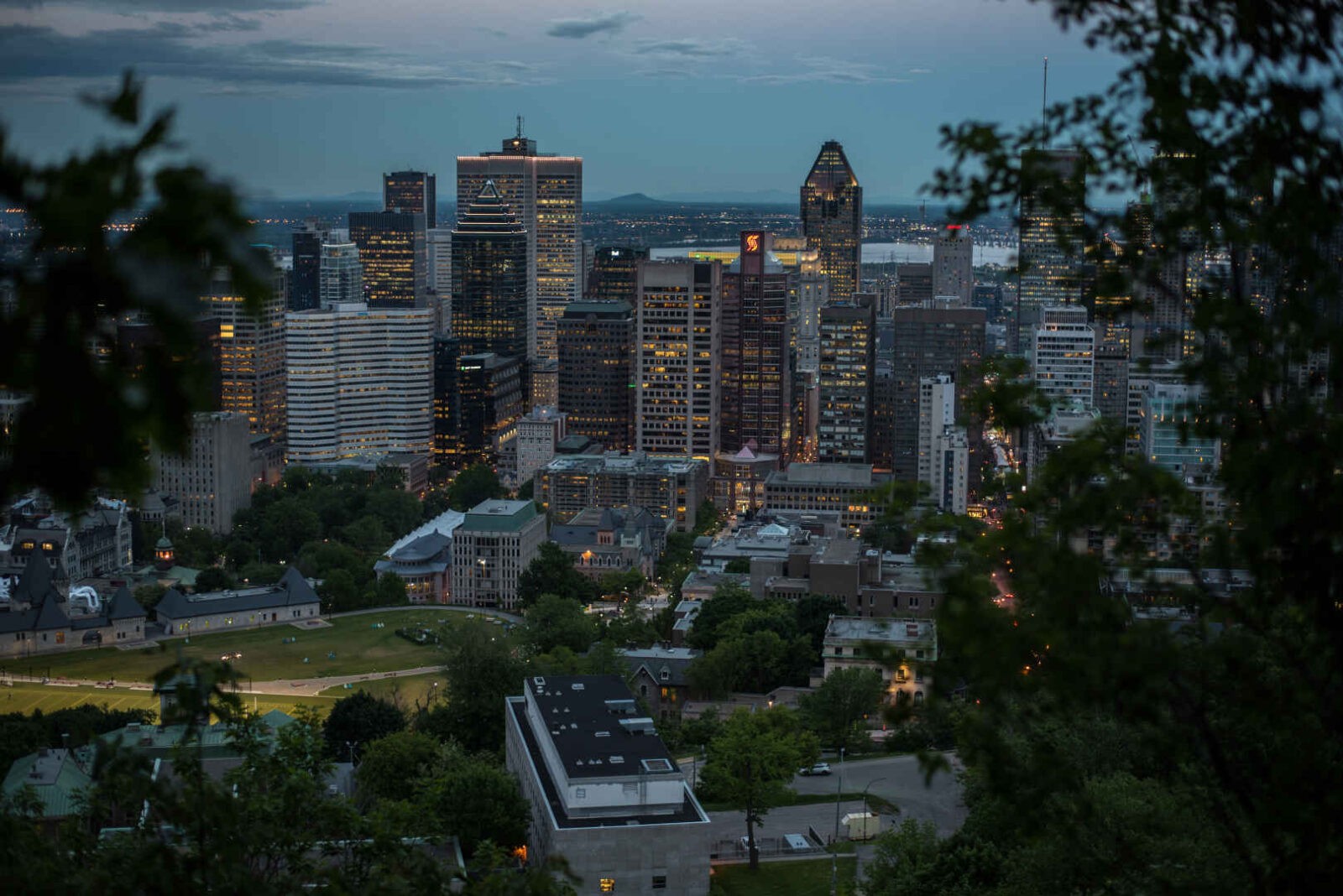 This post may contain affiliate links. If you make a purchase, I receive a small commission at no extra cost to you. As an Amazon Associate I earn from qualifying purchases. For more information, read my disclaimer.
With almost two million residents, Montreal is the world's second largest French-speaking city after Paris. While the city's official language is French, almost a two thirds of residents are also able to speak English. You will find most things, such as restaurant menus, are primarily in French but you can usually request an English translation.
Montreal is named after Mount Royal, a 233-metre (764 ft) hill in the heart of the city. Mount Royal Park is one of Montreal's largest green spaces, which hosts athletic, tourist and cultural activities (more on this later).
Old Montreal is the city's famous historic area, with preserved 18th century French architecture and horse-drawn carriages trotting along the cobbled streets to show tourists around.
The nearby Old Port, on the enormous Saint Lawrence River, dates back to 1611 and used to be the site of the city's busy shipping operations. Today it is home to Montreal tourist attractions, including a science centre, a clock tower and an urban beach.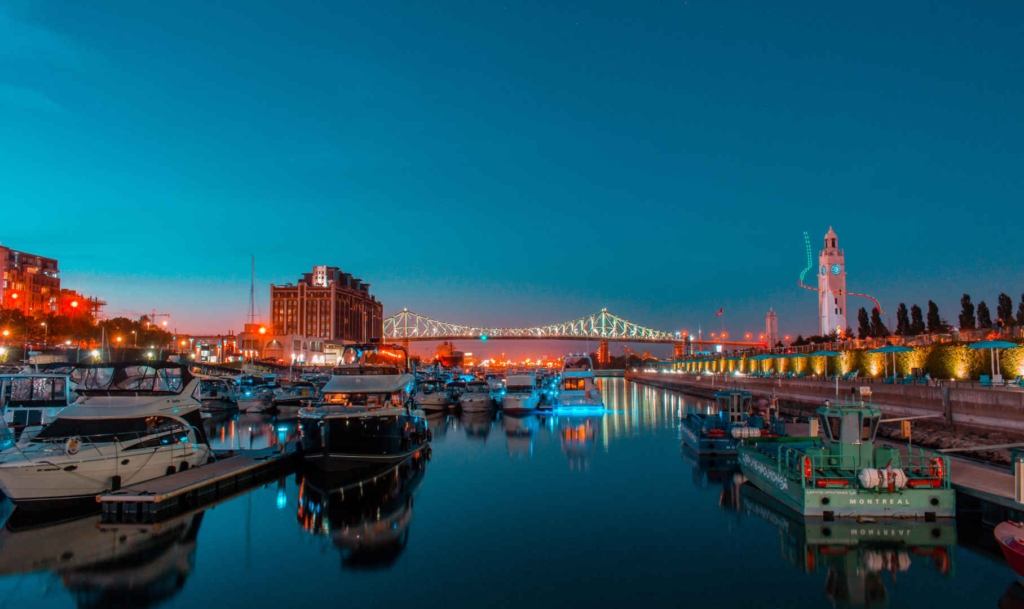 How to get to Montreal
Montreal is located in the province of Quebec in Canada. It's a 2.5 bus ride from Ottawa and a three-hour bus journey from Quebec City. Montreal to Toronto is five hours by bus. Instead you may wish to take one of the cheap flights to Montreal, which take just over an hour.
For more information on getting to and from this city, including transport companies and prices, check out my full guide to backpacking Canada.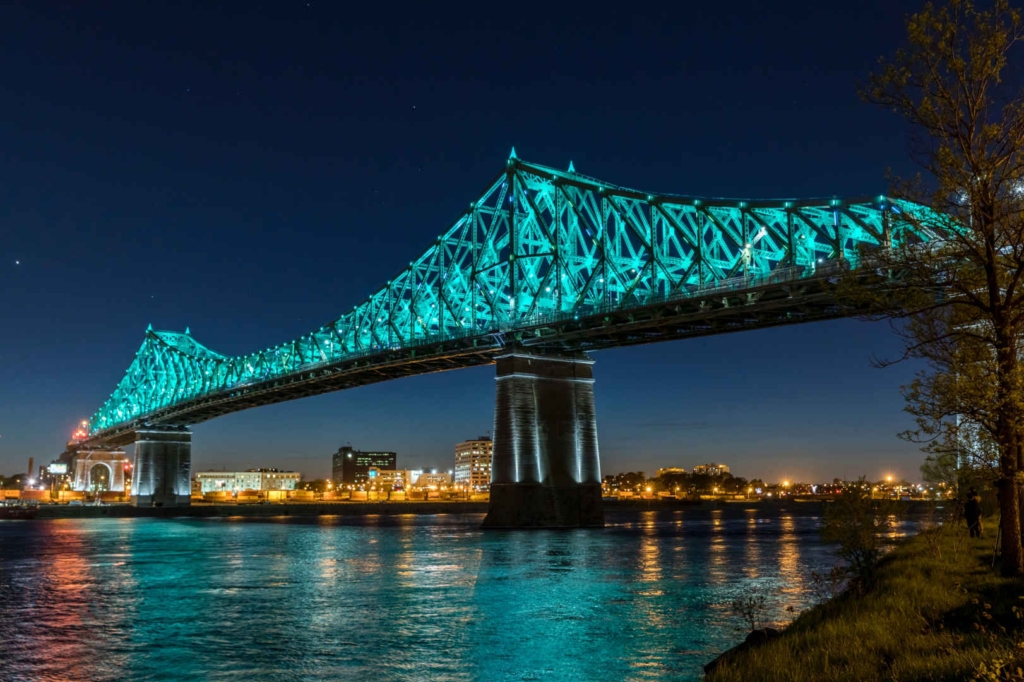 These are the best hostels in Montreal
There are a number of cool hostels in Montreal (auberges de jeunesse in French), where you can save money and meet fellow travellers.
The Alternative Hostel Montreal in Old Montreal is a boho-style hostel with delightfully coloured dorms and private rooms. There's free WiFi and a buffet breakfast at this truly alternative backpackers hostel, which hosts art exhibitions. Set in a 19th-century warehouse, it is full of character, with wooden floors and salvaged furniture, making it one of the best hostels Montreal has to offer for people who love unique places to stay.
M Montreal Hostel is one of the best hostels in Montreal's Gay Village. This lively place has private rooms and dorms with en suite bathrooms, lockers, flat-screen TVs and bunk beds with personal lights and power sockets. As well as free WiFi, there's a complimentary cooked breakfast to get your day off to a good start. There's also a hip retro bar with evening entertainment. Alexandrie Hostel Montreal, also in the Gay Village, is another one of Montreal's best hostels. This cheap Montreal hostel has basic mixed and single-sex dorms, as well as private rooms. There's free WiFi and breakfast, as well as laundry facilities.
The Samesun Montreal hostel in the Latin quarter has two terraces and both mixed and female-only dorms which come with personal fans, and free WiFi and breakfast. One of the best cheap hostels in Montreal, their private rooms have TVs, mini-fridges and en suite bathrooms, while some include a sofa or even a whirlpool bath.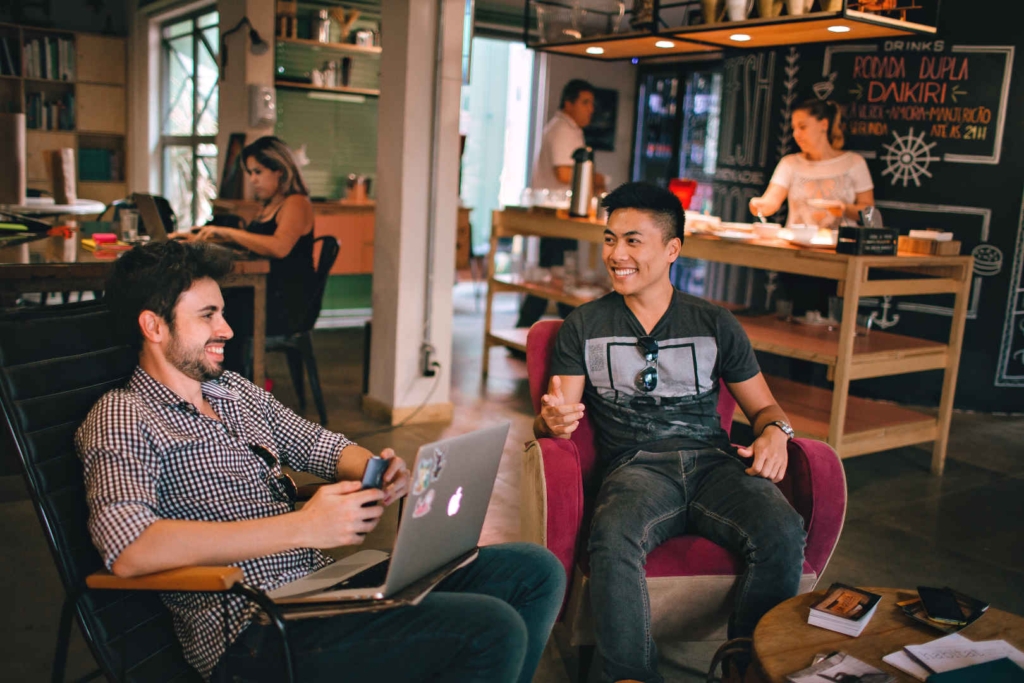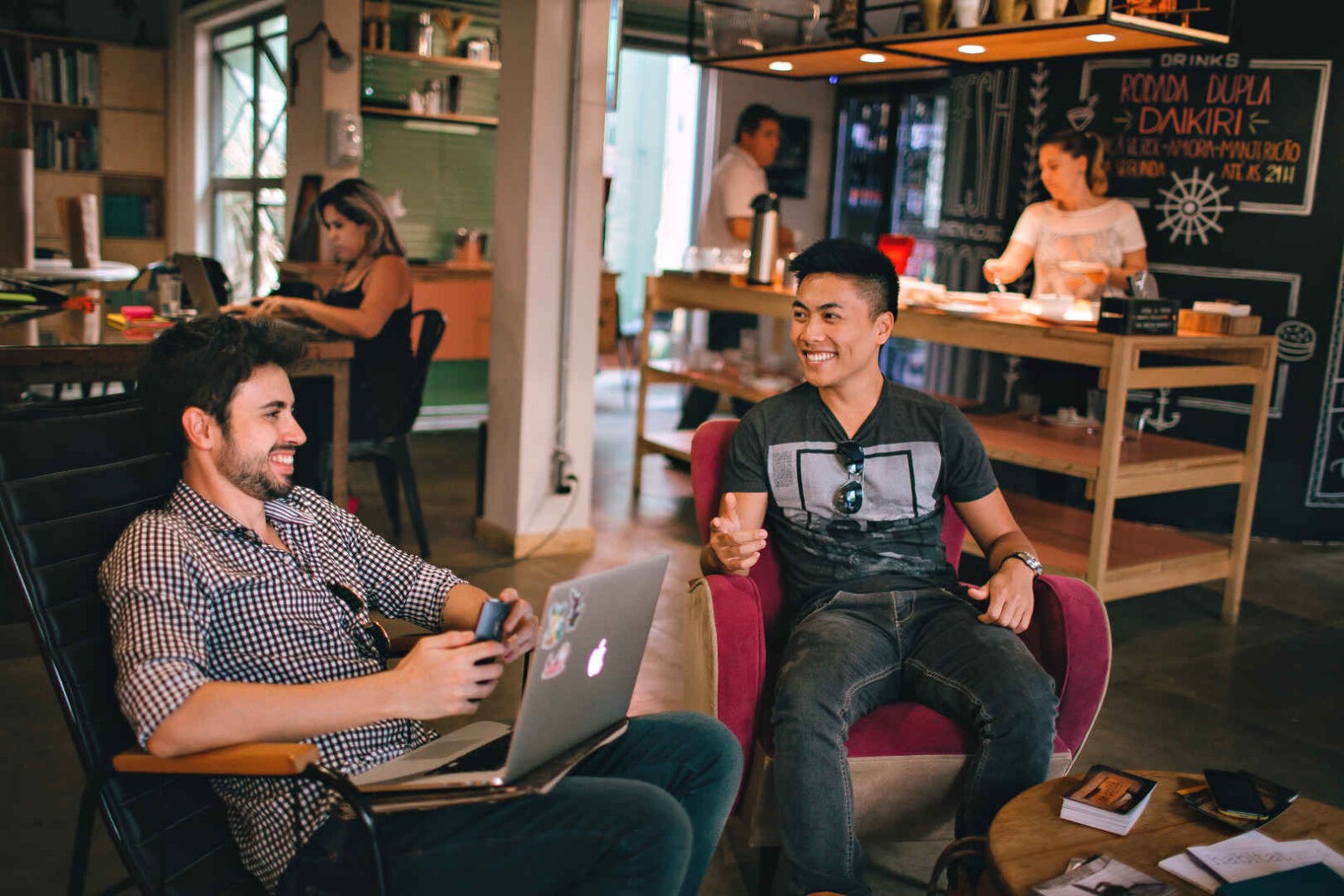 HI Hostel Montreal is one of the top choices for backpacker Montreal hostels downtown, with its variety of dorm sizes and towels available on request. It offers free breakfast, a relaxed bistro and pub, bike rentals and organised activities every day, including tours and pub crawls.
If you are looking for cheap hostels in downtown Montreal, you can also check out the YWCA Montreal hostel. This central backpackers Montreal hostel has private rooms with shared bathrooms and showers, plus a communal kitchen and free WiFi. There's also a café and a boutique, which supports young women in work integration programs.
Affordable and awesome hotels in Montreal
There is also a wide selection of cheap hotels in downtown Montreal, if you prefer a private room.
Set in a Victorian building, rooms at the 2-star Hotel Viger Montreal have en suite bathrooms, mini-fridges and cable TV. There is also free WiFi and breakfast.
As the name suggests, Hotel Quartier Latin Montreal is located in the Latin quarter, close to Old Montreal. This 2-star hotel offers simple rooms with free breakfast and WiFi. The nearby Hotel St Andre Montreal is another budget hotel. Its laid-back rooms come with a cable TV and there's complimentary breakfast and WiFi.
Hotel de Paris Montreal is slightly more pricey, but this stately stone mansion near the Parc la Fontaine has modern rooms with flat-screen TVs and an on-site Thai restaurant.
Browse and book the best Montreal hotel deals for your dates.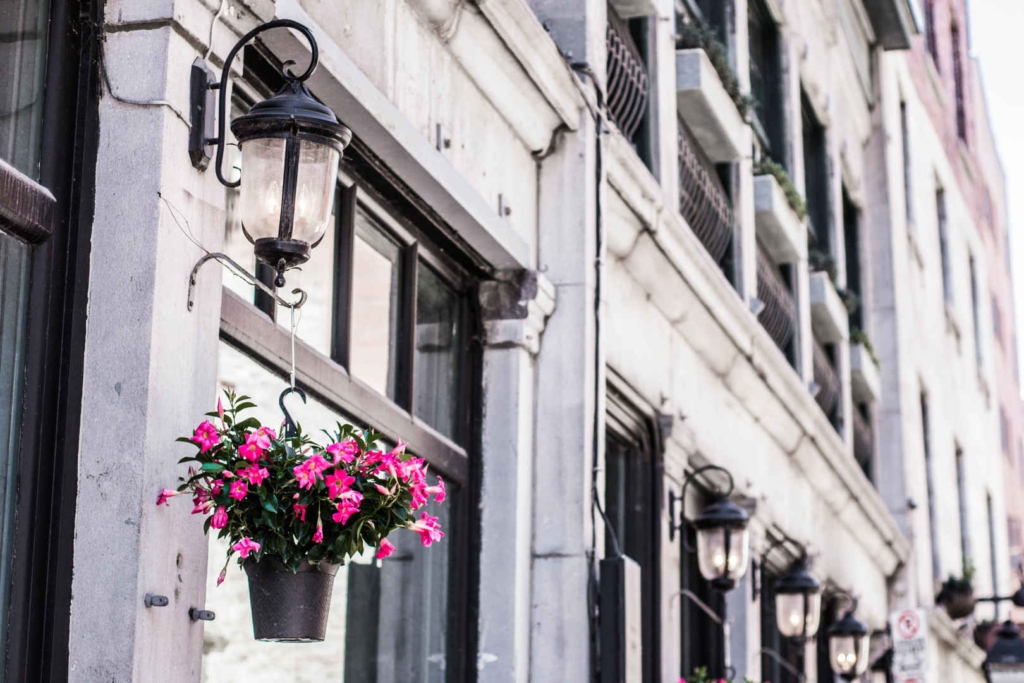 Of the 3-star Old Montreal hotels, the best option in terms of facilities is Hotel Gouverneur Montreal, a modern high-rise which houses an indoor pool, a gym, a restaurant and a bistro.
For something a bit different, try the 3-star boutique Hotel Kutuma Montreal on the lively Rue Saint-Denis, which offers African-themed rooms with kitchenettes, as well as an Ethiopian restaurant.
If you're looking for a well-priced 4-star hotel, try the Cantlie Suites Montreal, close to the McGill University campus. Its rooms have floor-to-ceiling windows with incredible views over the city and Mount Royal, plus there's an exercise room and an outdoor rooftop pool.
These are the top tourist attractions in Montreal
Sometimes it's not a bad idea to do the typical tourist thing and take a tour of a city, so you can see the highlights and get your bearings, such as this popular 3.5 hour Montreal guided bus tour, which shows you the best of Montreal.
As we are nature lovers, our friends recommended the Botanical Gardens, one of the popular local things to do in Montreal. Founded in 1931, it is considered to be one of the world's largest and most important botanical gardens, with 75 hectares (190 acres) of themed gardens and year-round greenhouses. It is a wonderful place to rest and recharge.
Grab a 72-hour Montreal tourist attractions pass for free entry to 28 of the best places to go in Montreal and free travel to get there.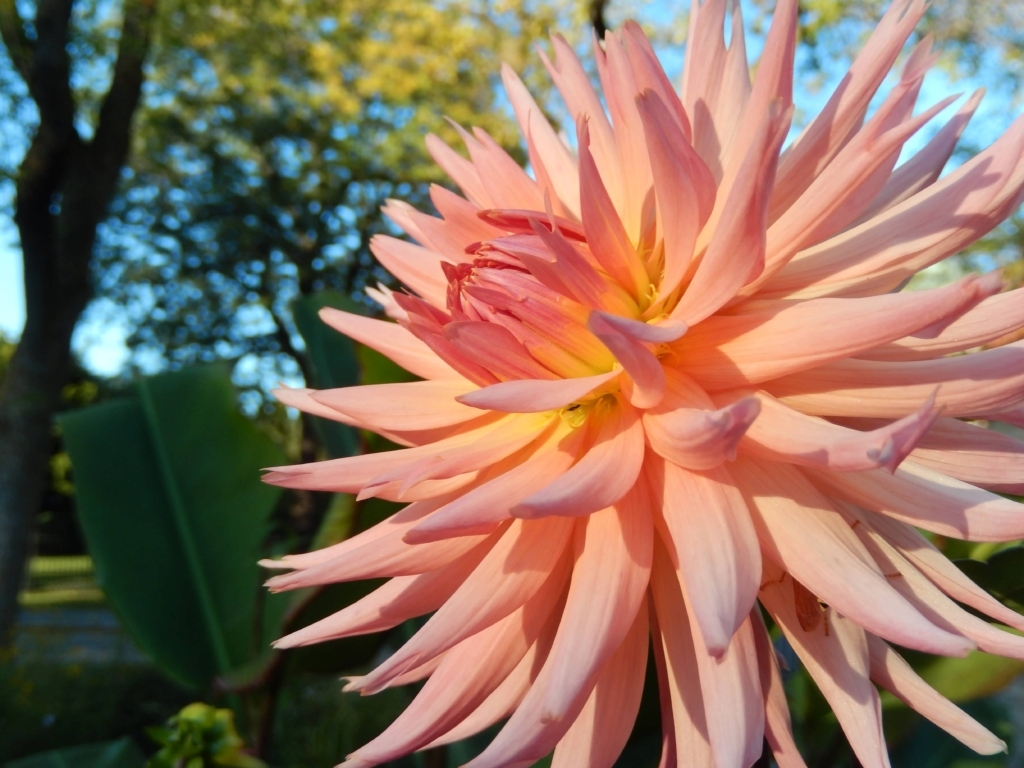 The neighbouring Insectarium is an oasis of lively ant farms, colourful jewel beetles and breathtaking butterflies. Displaying insect collections from around the world, it is North America's largest insect museum. Great for kids and adults alike, we learned a lot about the fascinating lives of insects during our visit.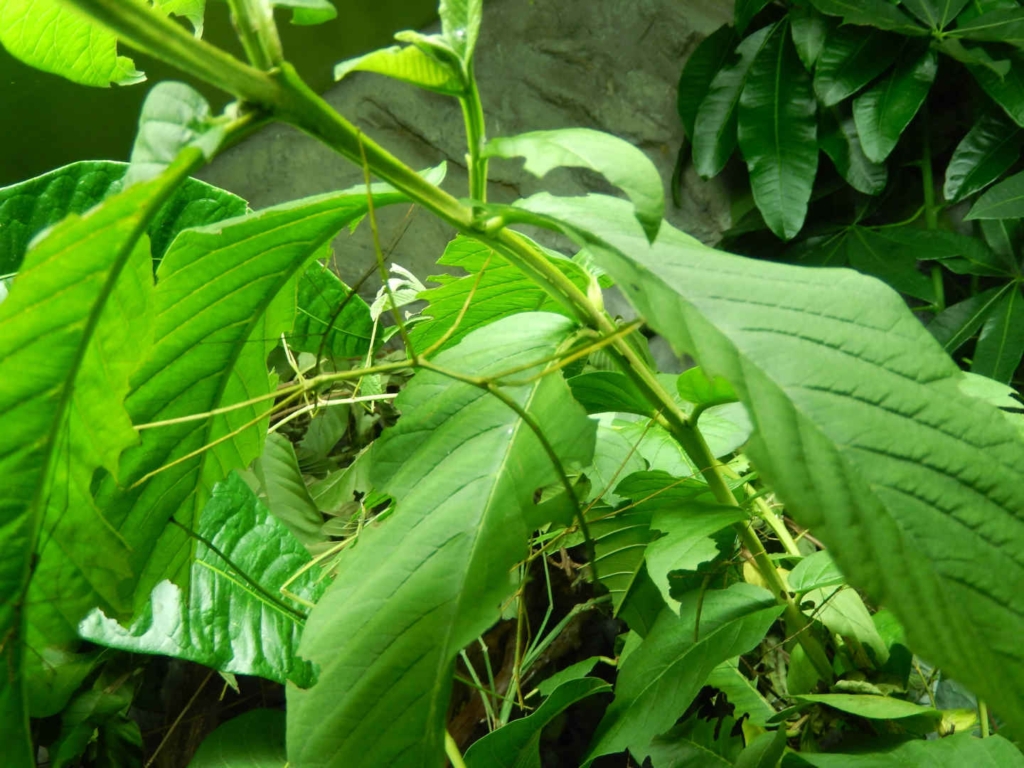 Our friends also showed us the Biosphère, another popular attraction. This striking and unique museum is devoted to the environment, with interactive activities and exhibitions explaining issues, including climate change and sustainable development.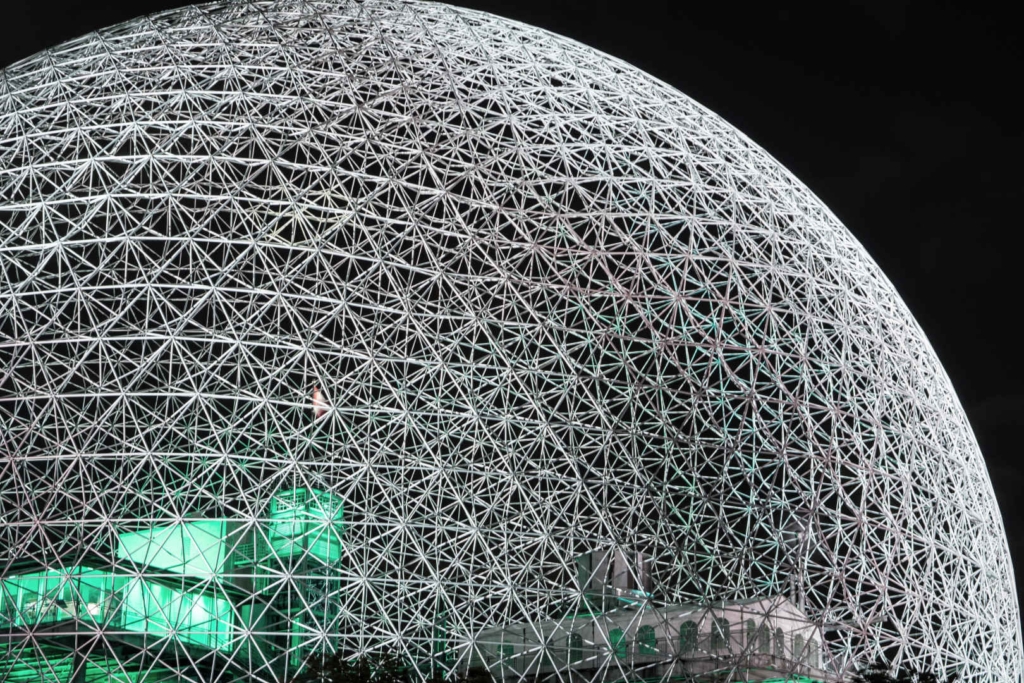 Festivals and events in Montreal
Montreal is loved by its citizens for its packed schedule of festivals, sports and events, especially in the summer. As well as being the only Canadian city to have held the Summer Olympics, Montreal hosts Formula One's Canadian Grand Prix, the Montreal International Jazz Festival and the Just for Laughs festival. Participating in these festivals and events is one of the main things locals do in Montreal.
When we visited, it was the tail-end of the summer season, but our friends were taking part in the annual marathon so they invited us along to soak up the atmosphere. There was music, beer and lots of cheering for the runners at the finish line.
Later on, they suggested we visit Tam-Tams, an unofficial weekly summer festival of drumming and dancing that has been going since the late 1970s. It's located by the George-Étienne Cartier Monument in Mount Royal Park. The atmosphere was laid back and free-spirited with groups of people jamming with drums, instruments and dancing to the communal beats. It's hard to resist the rhythm. Everyone's invited to join in and play, sing or just move to the music.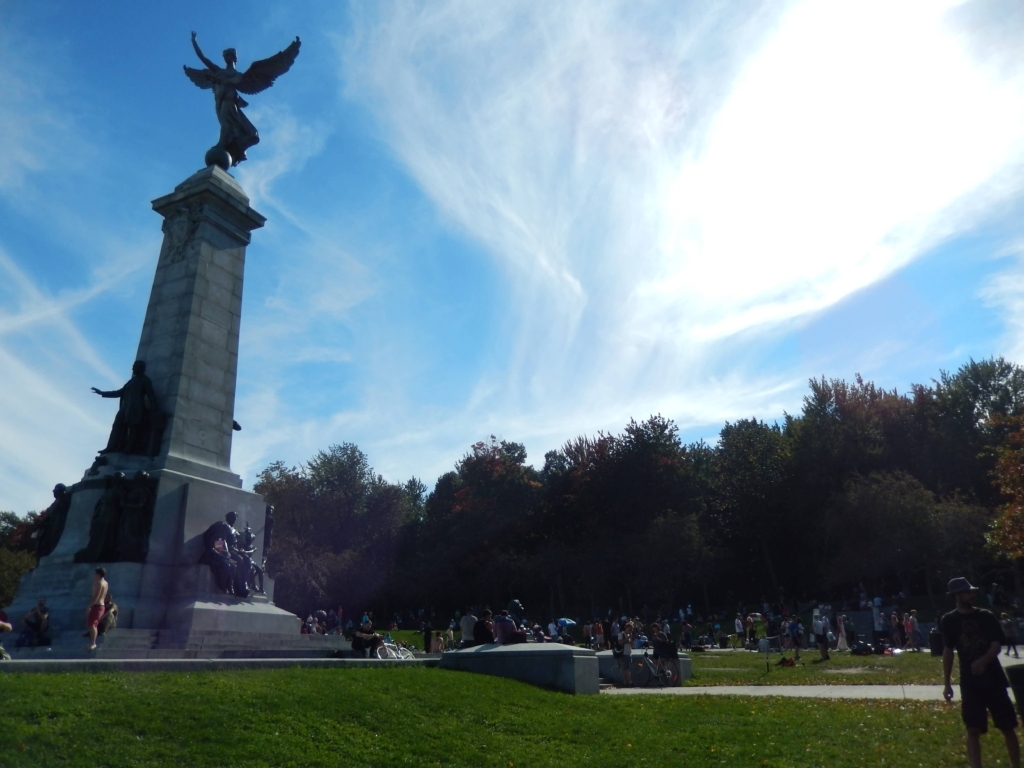 How to experience an ice hockey match
Ice hockey is, of course, Canada's national winter sport, so we were thrilled to have the opportunity to watch the Montreal Canadiens play at the city's Bell Centre stadium.
It was great to experience it live. The build up to the game, with the player profiles and videos, gave us a good insight into the popularity of this sport and its personalities.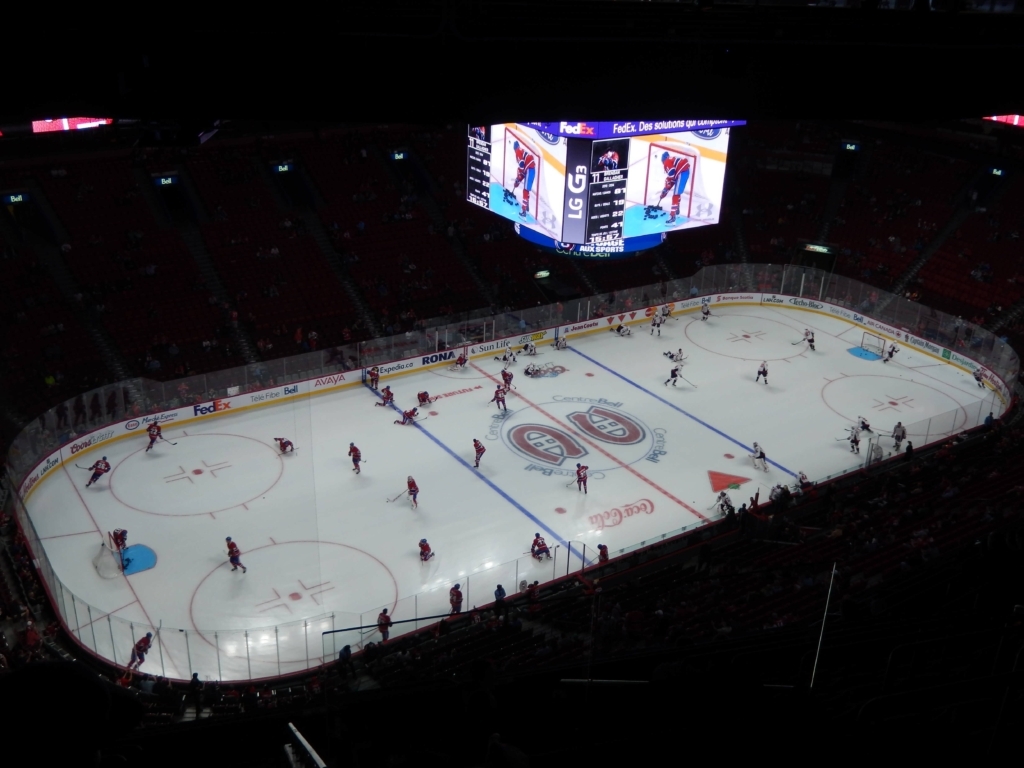 Right near the end of the match, there was even a fight on the pitch. We were told that this is an accepted part of ice hockey. It looked like punches were being thrown, but the referee didn't intervene and the crowd went wild.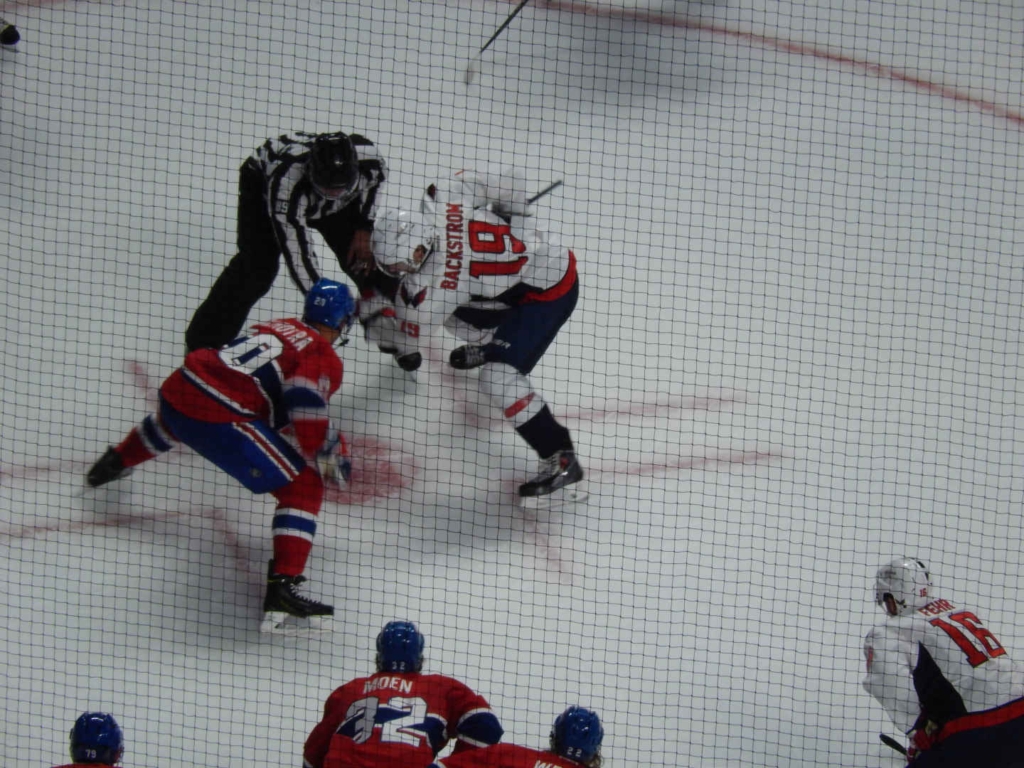 Where to eat in Montreal
Montreal is a great foodie city. A host of charming restaurants in the attractive Old Port area offer traditional French cuisine, while in the downtown district you can find deli diners serving tasty smoked meats.
As you're backpacking Montreal, you will need a hearty but inexpensive meal. Luckily, the regional speciality is poutine, a plate piled full with potato fries topped with cheese curds and meat gravy. Dine in Montreal like a local by heading to the best poutine restaurant in the city: La Banquise. This is an informal venue that is dedicated to the dish. Its menu offers a wide selection, with an array of different meats, cheeses and vegetables.
My dish was called La B.O.M – topped with merguez sausage, bacon and onions, which I accompanied with a refreshing apricot beer. Be warned, poutine is so filling dish that even the heartiest of appetites can struggle to finish it.
Indulge in a tasty historical Montreal food tour, including drinks and six tastings – including poutine.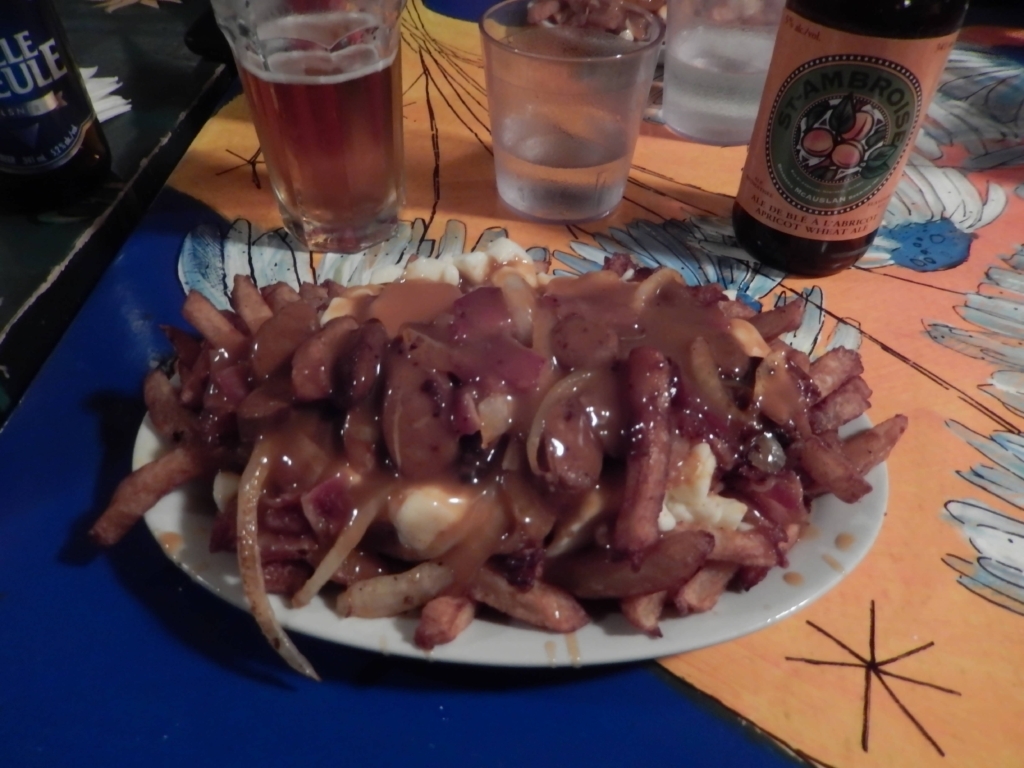 Our final culinary experience in Montreal was a memorable one. L'Auberge Du Dragon Rouge is a unique theatrical restaurant in a hidden away location, but worth tracking down (find it here). The locals know it for its boisterous medieval-themed atmosphere, with traditionally-dressed entertainers, loud singing and opulent banquets. We were here to celebrate a birthday and we merrily enjoyed ourselves.
We indulged in plenty of beer and tucked into a feast of succulent meats, on a medieval style platter. Afterwards, the men in our group took part in the restaurant's ritual of sipping 'dragon's blood', to test their hardiness. This involved more drunken singing and stamping on the wooden table. Given the amount of Tabasco in this mysterious red concoction, I was impressed they could down it!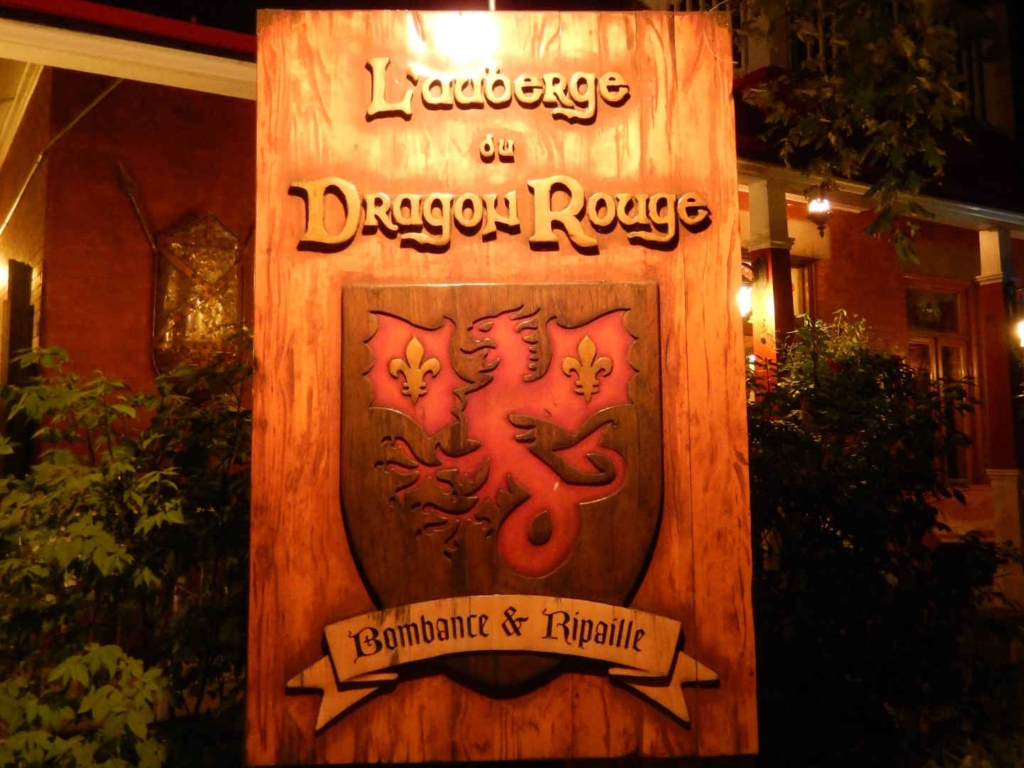 If you are looking for a more contemporary special night out, check out Soubois Montreal, a renowned supperclub which turns into a night club after 11pm, so you can continue your night with drinks and dancing.
The most rewarding hiking near Montreal
If the weather is good and you fancy an adventure, why not make the most of it by discovering one of the best hiking trails near Montreal. Around 30km east of the city likes Mont-Saint-Hilaire, a 414-metre high mountain and nature reserve.
The easiest way to reach this stunning spot for backpacking near Montreal is by car, as it's 45 minutes out of downtown Montreal. By public transport from the city centre, you can take the Yellow Line train to Terminus de Longueuil, then catch the number 200 bus the half-hour journey to Boulevard Sir-Wilfrid-Laurier/Rue Lavoie.
Mont Saint-Hilaire lies next to the Richelieu River and is perfect for gentle mountain hiking – a world away from the city life of Montreal. Its rich nature reserve is home to many animals and plants, including lichens, centuries old cedar trees and peregrine falcons, as well as many rare and unique minerals. The mountain has several summits which are accessible for backpackers to climb and they surround a central lake, Lac Hertel.
The winding walking trails up the mountain lead you to astonishing views from the summits. Here, you can lay out a picnic on the rocks and take in the beauty of this natural spot.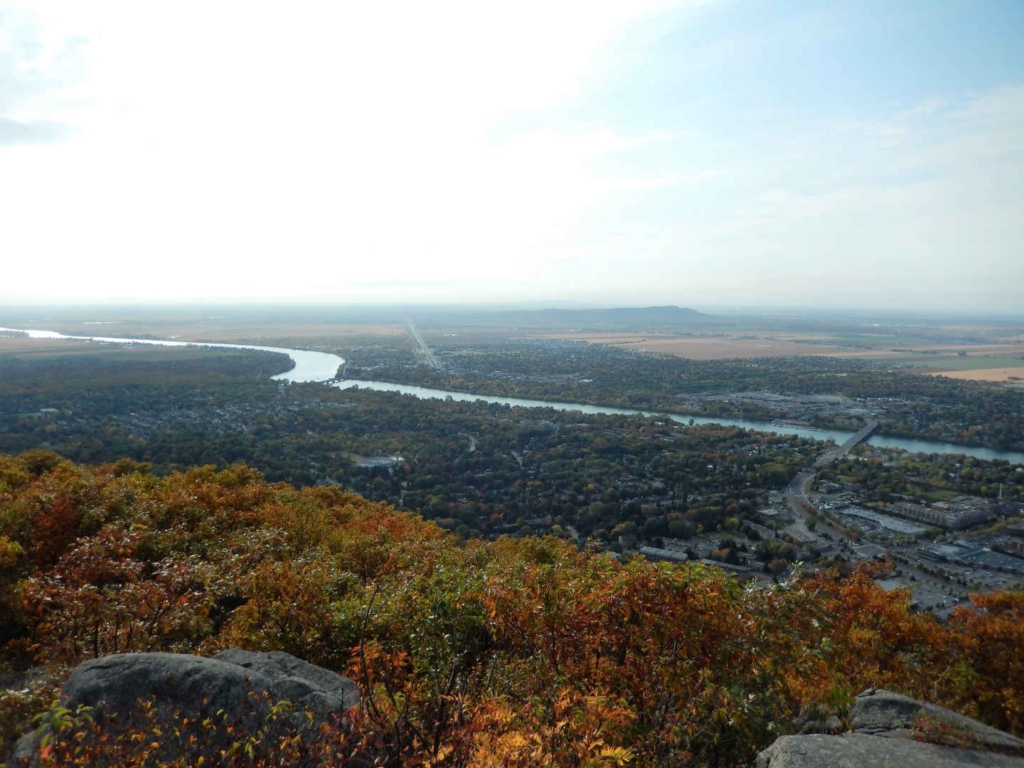 The area's mineral-rich soil makes it ideal for growing apple trees. Mont Saint-Hilaire's apple orchards draw tens of thousands of visitors every year. After your mountain hike, why not go apple picking at the nearby La Vieille Cave orchard, open early May to mid December.
This 200 year-old ancestral home is full of character and set right into the mountainside. Here, you can pluck your dessert straight from the trees or by homemade products from the renowned boutique. A local secret that is well worth the trip.
If you're looking for places to hike in Montreal, head to Mont Royal. This ancient three-peaked mountain is immediately west of downtown Montreal.
Mount Royal Park contains a forest containing extensive hiking and cross-country ski trails, which are particularly beautiful in the autumn. Hike to the summit and see the mountaintop's 31-metre high (103 ft) illuminated cross, representing one that was placed there by the city founder in 1643.
During the winter, visitors can rent equipment to use the area's snow tube and toboggan run. The area is also home to creatures including squirrels, foxes, marmots and raccoons. We arrived here at night to find these cute raccoons scuttling around, alongside signs warning us not to feed or play with them.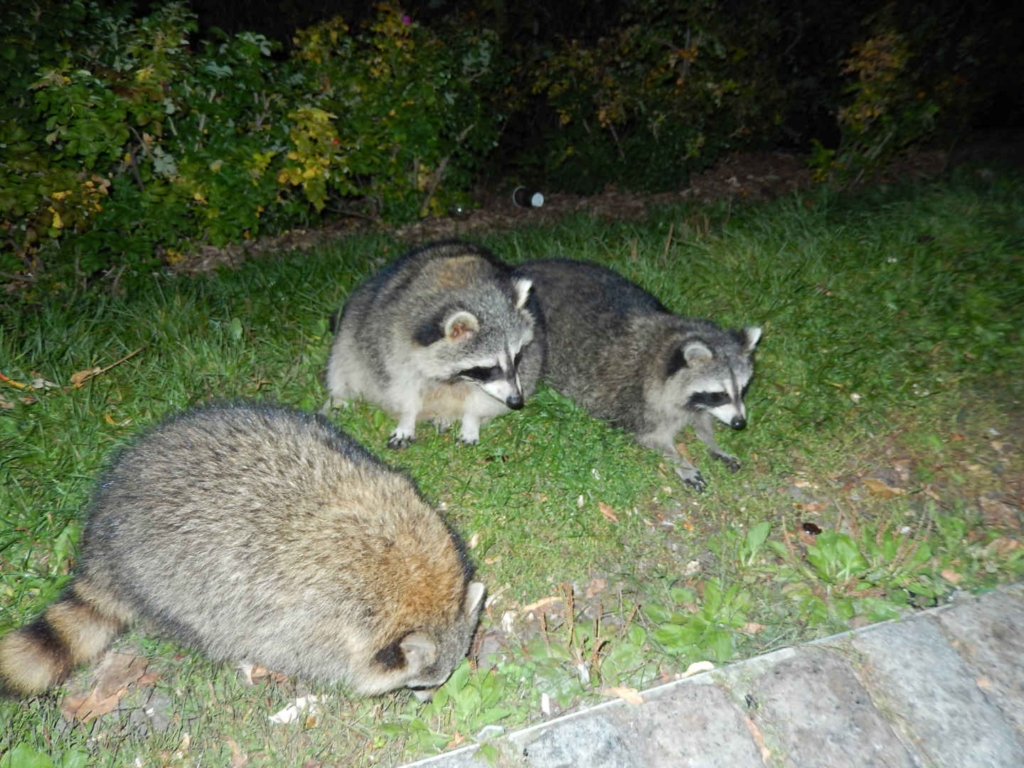 The night-time view over the lights of Montreal from the top of Mont Royal is impressive.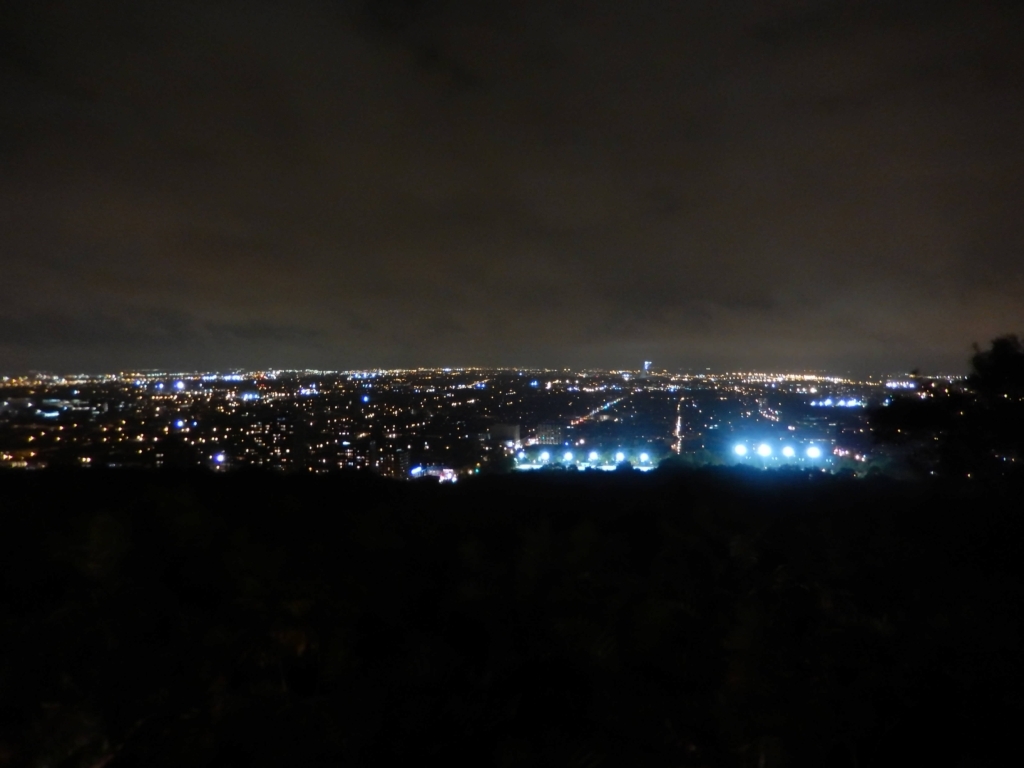 Make some Montreal backpacking memories
We enjoyed our time backpacking in Montreal and making the most of the local tips, so we could experience the real culture, cuisine and character of this vibrant city. So if you get a chance, head to Montreal. Tuck into the poutine, hike a local mountain and dive into the sports and summer festivals. And, if you're really brave, taste some dragon's blood.
Next up, find out how to plan a Canada backpacking trip and cross the country on a budget.