From exploring the national park to scuba diving and learning about Balinese culture, here are the best things to do in Pemuteran, Bali.
Visit a temple and see some cheeky monkeys
On the way to Pemuteran, we paid a visit to Pura Pulaki, one of the island's largest Hindu temples, positioned on the coast to honour the gods of the sea. Monkeys from the neighbouring hill forest hang out in the temple during the day, and they are good fun to watch as they play around.
Monkeys have an ancient cultural relevance for Hindus in Bali, symbolising guardians against evil spirits. While we were at the temple it was the conclusion of the Balinese festival of Galungan. We saw local people dressed in ceremonial outfits attending a prayer service and making offerings to the spirits of their deceased loved ones.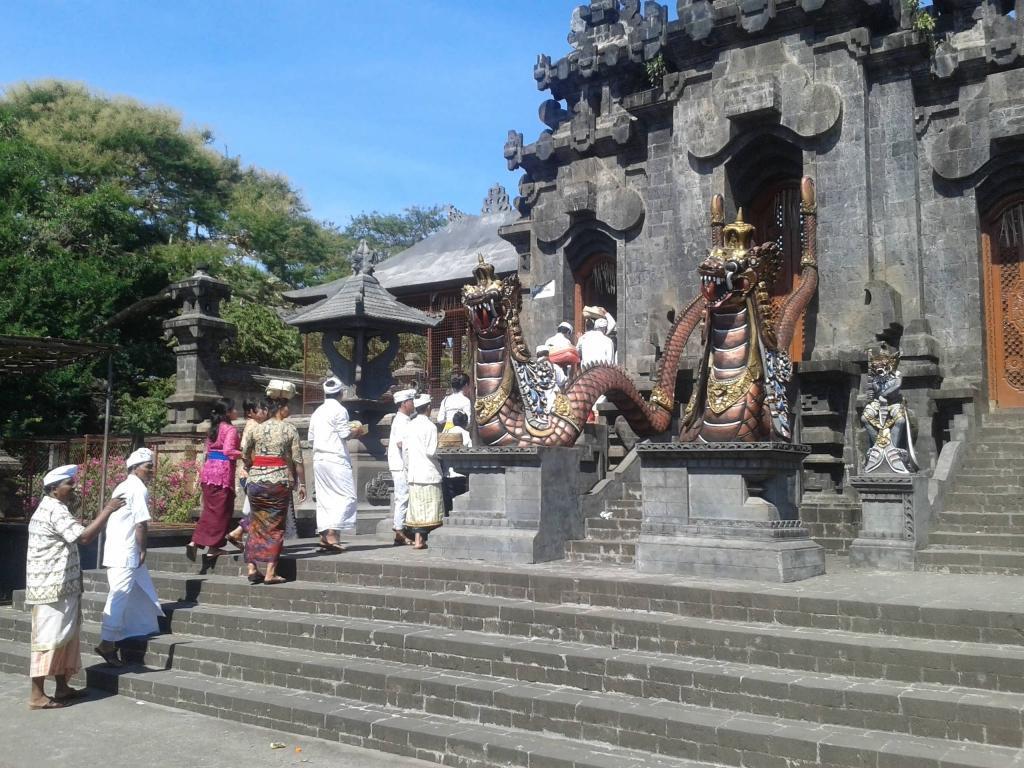 Learn about Balinese culture
Funerals are an important ceremonial rite in Balinese culture, to send the deceased to their next life. When the loved one passes away, their body is placed on a stone bed in the family home, as if they are sleeping, and their relatives treat them as such. When it comes to the day of the ceremony, the body is placed in a coffin, which is carried in a procession to the cremation site.
On our first day in Pemuteran, we happened to walk past a Balinese cremation ceremony while on our way to the beach. There were around seventy people attending, young and old, and even food sellers on hand. When we arrived, a metal box containing the body had just been burned on the ground, sheltered by the surrounding trees. The fire is thought to provide a means for the spirit to escape the body for reincarnation. The mourners then all gathered in a nearby small temple gazebo for prayer. We felt humbled to be in the presence of this personal and meaningful occasion.
Back at our hotel, the Kubuku Ecolodge, there was a lovely large pool surrounded by gardens and a mountain backdrop. In the evening, ladies from the staff sat on the lawn and taught us how to make the pretty offerings that you see everywhere on the island. This was one of our most memorable things to do in Pemuteran. They explained how each natural element – leaves, grass, flowers, food etc – represents a different aspect of Bali that they are thanking the gods for.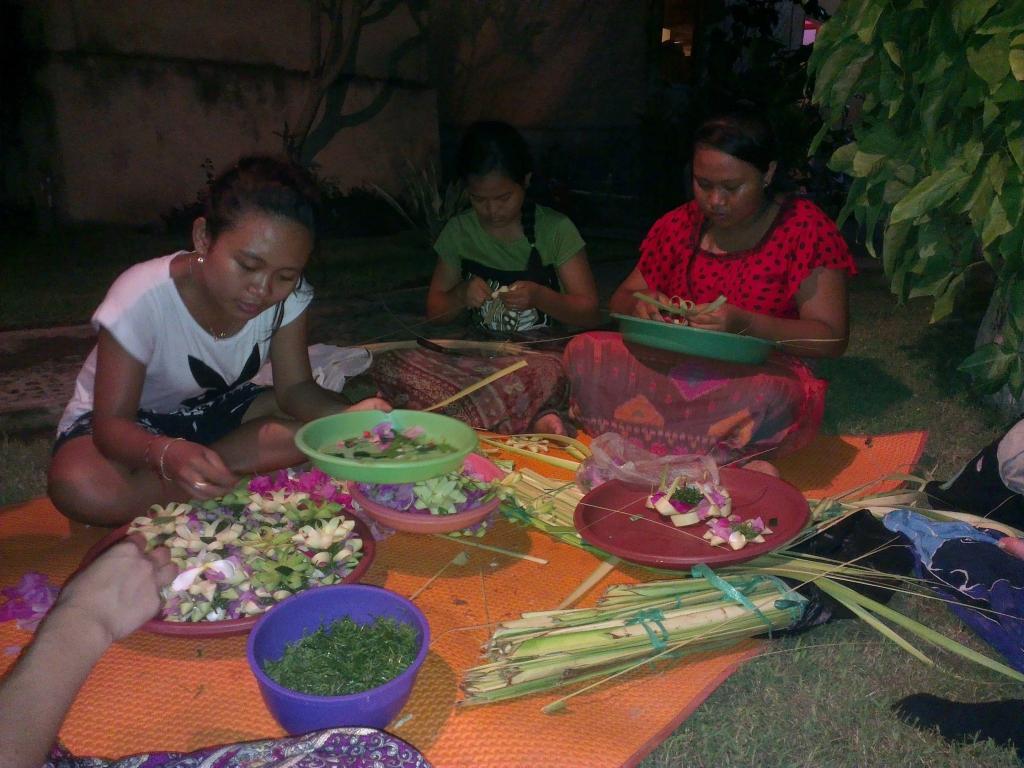 Enjoy a walk along the beach
At Pemuteran beach we saw a young tree growing in the water, reminiscent of the one we photographed in New Zealand's beautiful lakeside town of Wanaka.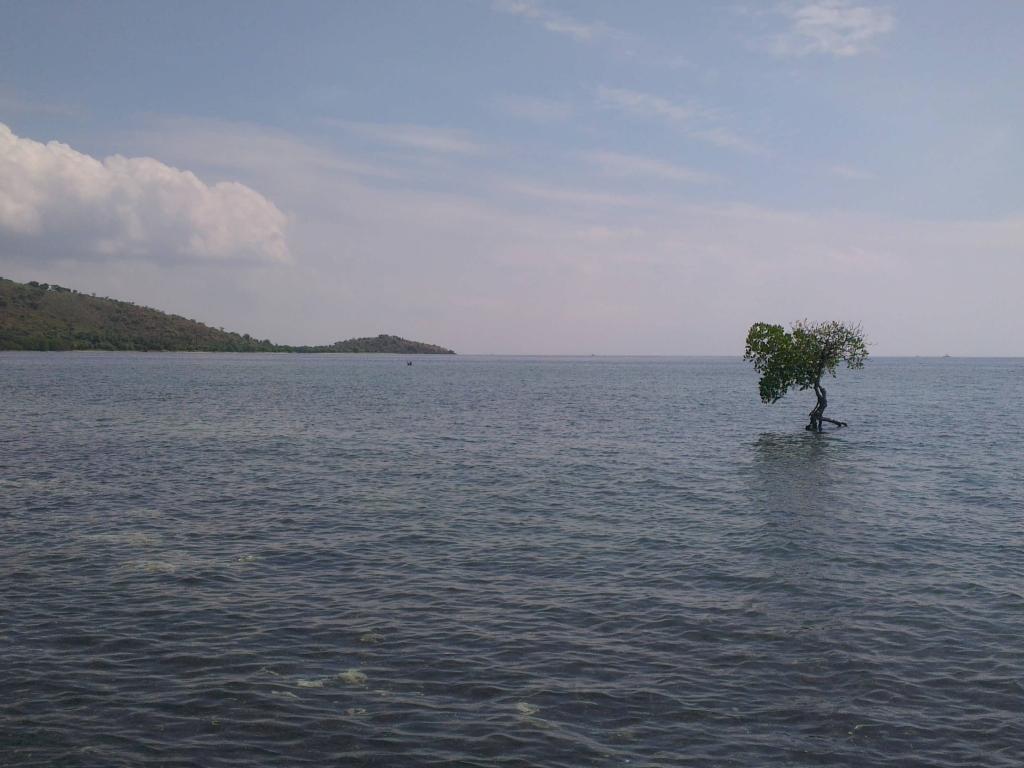 We also passed an old-fashioned wooden ship that was mid-construction. It looked intricately made with detailed carvings, like a prop from a Pirates of the Caribbean movie.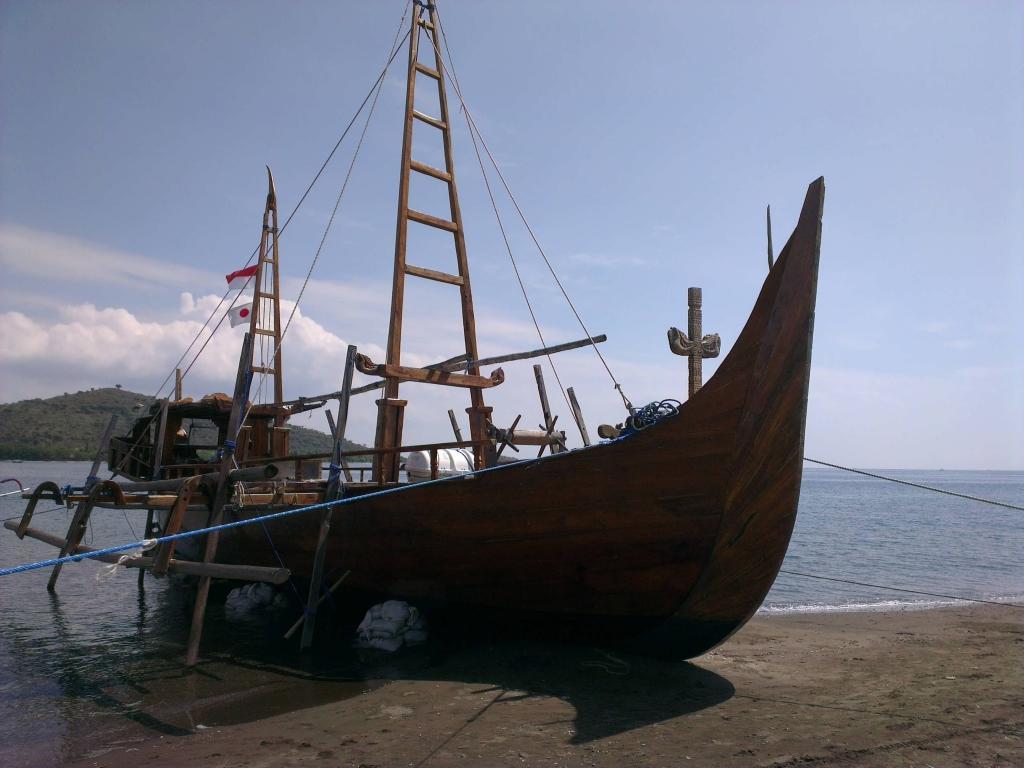 Discover the local artisan crafts
Behind the beach we found some ladies making wooden beaded bracelets to sell in a local shop. They spoke little English, but they let us join them for a while and sold us one of their stylish bracelets.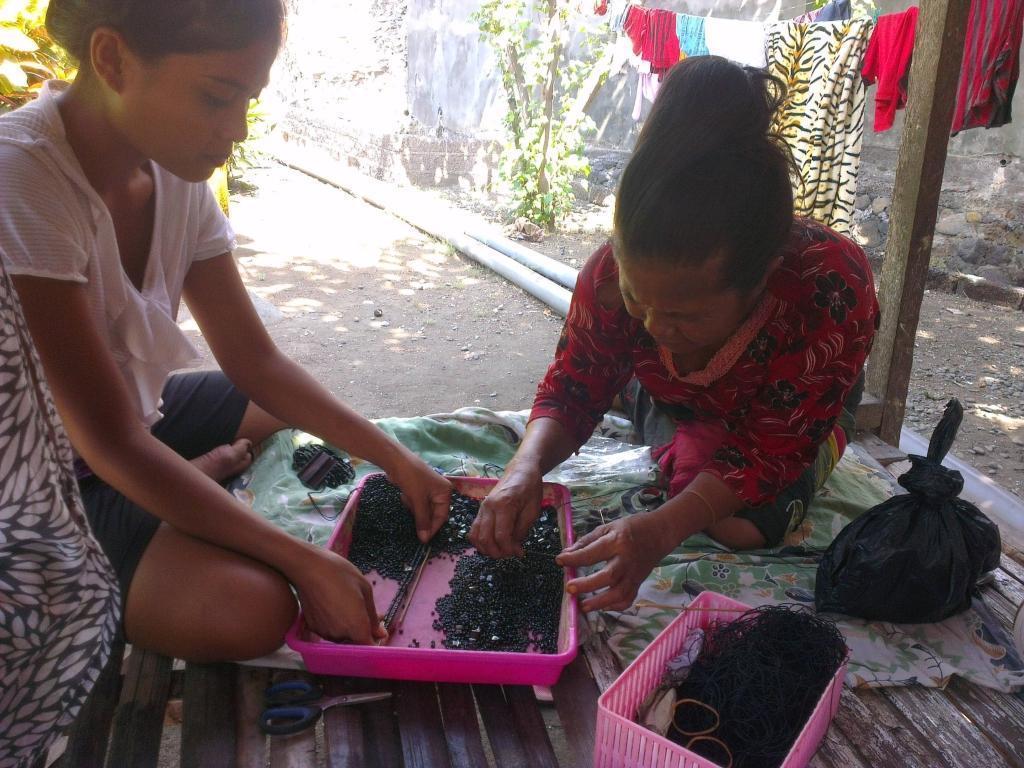 Delve into Menjangan Island diving
Scuba diving is one of the most popular things to do in Pemuteran. The nearby Menjangan island one of Bali's many renowned dive sites.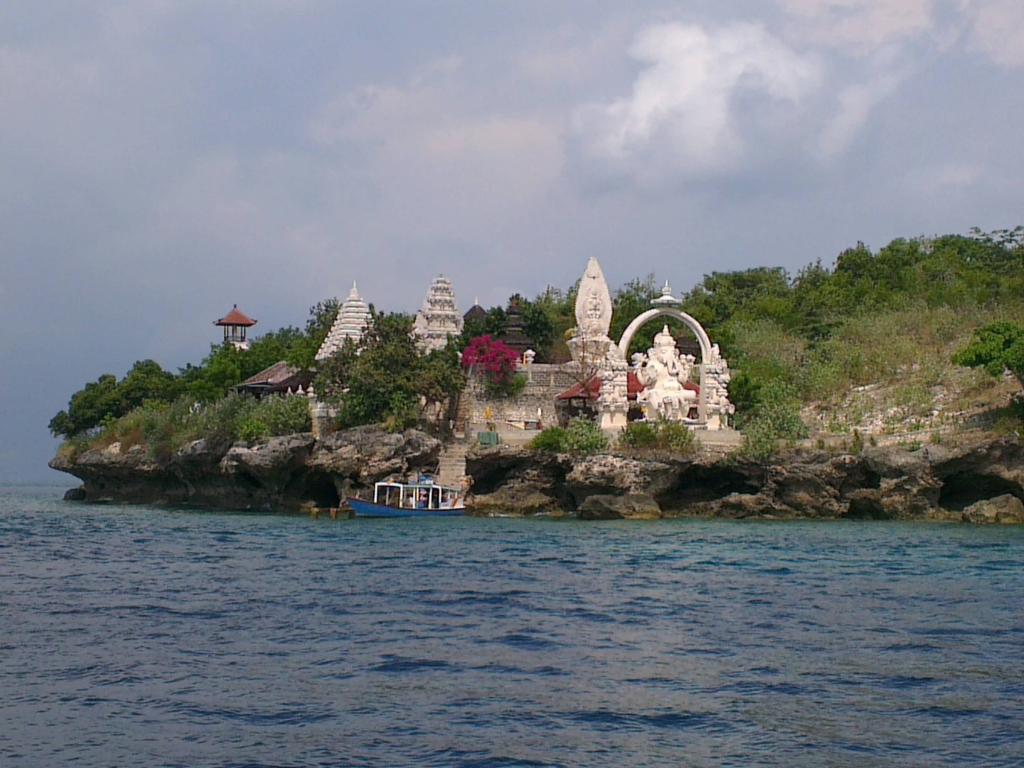 Exploring this underwater world was amazing, as we spotted fat starfish, held a sea cucumber and swam around the colourful coral garden.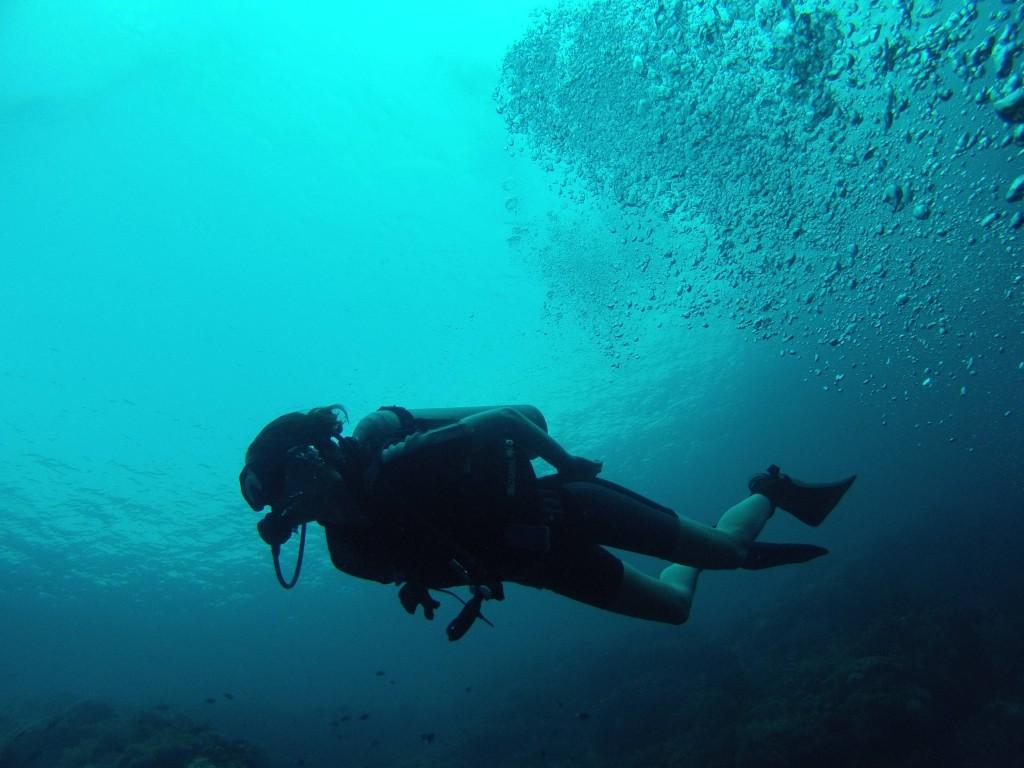 Trek in the national park
West Bali National Park comprises 190 square kilometres of mainland, sea and coral islands. The best known of these islands is Menjangan, meaning 'deer', after locals witnessed these stately antlered creatures swimming to the island every year.
On our final day we joined a local tour guide for a trek in West Bali National Park, which is around 190 square kilometres of mangroves, monsoon forests, a savannah and remnants of ancient volcanoes. For nature lovers, this is one of the best things to do in Pemuteran, though there is an entrance fee.
Exploring the mangroves and monsoon forests, our guide showed us an unusual twisting tree with vines so strong you can swing in them. There was lots to take in. We spied a troupe of shy black monkeys high up in the canopy and a shy deer, whose call sounded like a dog barking.
If we'd have had more time we would have liked to explore the park ourselves and go deeper into more of its territory. Sadly I didn't get to witness any majestic deer wading into the sea at Menjangan, as I'd hoped, but there are plenty of great things to do in Pemuteran, which gave us a great insight into Bali's fascinating culture and nature.
Now discover more activities that will make you fall in love with Bali backpacking here.