Pemuteran, Bali is a tranquil fishing village in the west of this popular Indonesian island. It feels a world away from the crowds of tourists that visit other parts of Bali. Pemuteran's beautiful beach and inspiring sea and mountain views make it a serene hideaway, but there are plenty of activities here too. Here are the six of the most perfect things to do in Pemuteran, from exploring West Bali National Park to incredible scuba diving off Menjangan Island and discovering the beautiful Balinese culture.
Dive into the lush marine life and underwater temples
Snorkelling and scuba diving are among the most popular things to do in Pemuteran. There are several Pemuteran dive centres such as Bali Diving Academy Pemuteran.
The nearby Menjangan island is one of Bali's many renowned dive sites. Menjangan means 'deer', after locals witnessed these stately antlered creatures swimming to the island every year. Another diving destination is the Biorock, Pemuteran's artificial reef and marine conservation project, which is the largest of its kind in the world. The Pemuteran underwater temple is another popular place for diving and snorkelling, with its submerged colourful temple garden.
Exploring the underwater world around Menjangan Island is amazing, as you can spot fat starfish and sea cucumbers as you swim around the vivid coral garden.
Book this incredible 3-day Bali tour including a private snorkelling tour of Menjangan Island.
Go trekking in West Bali National Park
West Bali National Park is 73 square miles (190 sq km) large and comprises protected areas of the mainland, as well as the sea and coral islands off the coast of West Bali, including Menjangan.
You need to pay an entrance fee and hire a local tour guide to explore West Bali National Park's mangroves, monsoon forests, a savannah and remnants of ancient volcanoes. For nature lovers, this is one of the best things to do in Pemuteran.
Here you will find unusual twisting trees, with vines so strong you can swing in them. Look up in the canopy and you may spot a troupe of black monkeys, while on the ground sometimes you can hear the call of a deer, which sounds like a dog barking, before you see it.
Join a private two-day trekking and bird-watching tour of West Bali National Park here.
Stay in one of Pemuteran's heavenly hotels
One of the most popular Pemuteran hotels is the Taman Sari Bali Resort and Spa, which has a private beach and a wonderful outdoor pool. In fact, each of the air-conditioned Pemuteran villas at this stylish beachfront resort has its own pool, while the smaller Taman Sari cottages have a terrace. Guests at the Taman Sari resort can participate in the hotel's community and eco-tourism program.
Another popular Pemueran hotel is the Adi Assri Beach Resorts And Spa Pemuteran, which is set in tropical gardens and has a private beach, outdoor pool, restaurant and spa. Meanwhile, the Matahari Beach Resort & Spa also benefits from a gym and sports facilities.
More affordable Pemuteran hotels with outdoor pools include the relaxing Tirta Sari Bungalow, the Hotel Pondok Sari Beach & SPA Resort and the Kubuku Eco Dive Lodge and Yoga, which are both perfect places to stay as you explore Pemuteran and the surrounding area.
Browse and book from this selection of the best Pemuteran accommodation.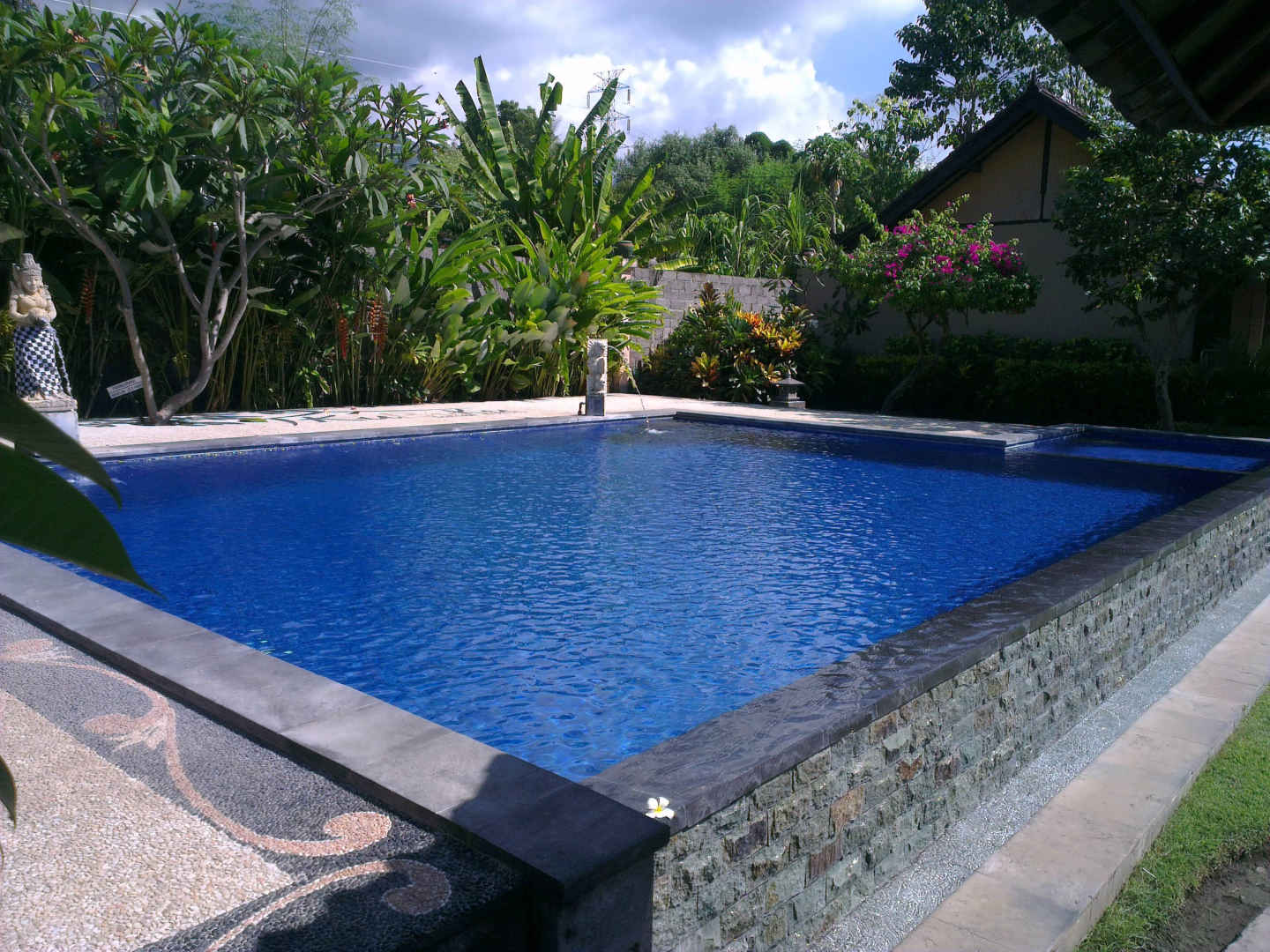 See mischievous monkeys playing in a beautiful Pemuteran temple
Pemuteran's Pura Pulaki is one of the island's largest Hindu temples. It is positioned on the coast in order to honour the gods of the sea.
Here you may see local people dressed in ceremonial outfits attending a prayer service, making offerings to the spirits of their deceased loved ones or celebrating one of Bali's vibrant festivals such as Galungan.
Monkeys from the neighbouring hill forest hang out in this popular Pemuteran temple during the day. They are hilarious to watch as they play around.
The locals don't mind the mischievous presence of these monkeys, because these creatures have an ancient cultural relevance. Hindus in Bali believe that monkeys symbolise guardians who protect against evil spirits.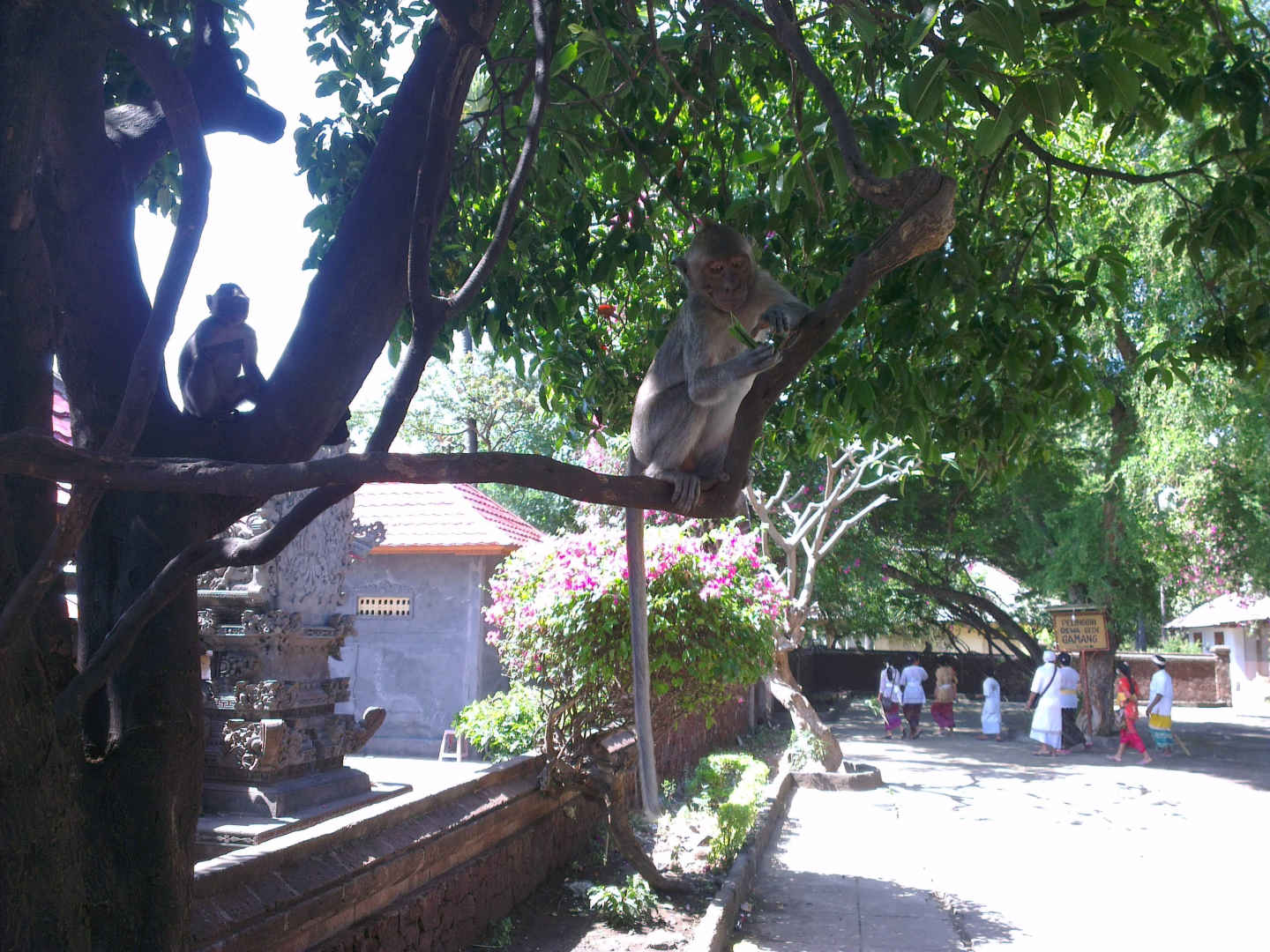 Learn about the fascinating and beautiful Balinese culture
One of the benefits of being in a small Bali fishing village is you are exposed to more real Balinese everyday life. In Pemuteran, we happened to walk past a cremation ceremony. There were around seventy mourners gathered in and around a small temple gazebo in prayer, while food sellers were on hand providing snacks and drinks. A metal box containing the deceased body had just been burned on the ground, sheltered by the surrounding trees. In Balinese culture, fire is thought to provide a means for the spirit to escape the body for reincarnation.
Back at our hotel, the Kubuku Eco Dive Lodge & Yoga, we took part in one of the cultural classes laid on by staff. In the evening, we sat on the lawn surrounded by gardens and overlooked by mountains, as ladies from the hotel staff shared insights into Balinese culture.
They patiently taught us how to make the pretty offerings that you see everywhere on the island. This was one of the most memorable things to do in Pemuteran. The ladies explained how each natural element – leaves, grass, flowers, food etc – represents a different aspect of Bali that they are thanking the gods for.
Enjoy a walk along Pemuteran beach
A walk along Pemuteran beach is one of the most relaxing things to do in Pemuteran. Here, you can see sights including a young tree growing out of the water.
You may also see fascinating things being built like this old-fashioned wooden ship. It was intricately made with detailed carvings, like a prop from a Pirates of the Caribbean movie.
Behind the beach are artisan jewellery makers, such as these ladies who make wooden beaded bracelets by hand to sell in a local shop.
Where is Pemuteran in Bali?
It takes around three hours to drive from Ubud to Pemuteran in northwest Bali, close to the island's unspoilt and uncrowded west coast. Pemuteran weather is warm and pleasant all year round, with temperatures hovering consistently between 20°C and 30°C, making it an ideal place to visit any time of year.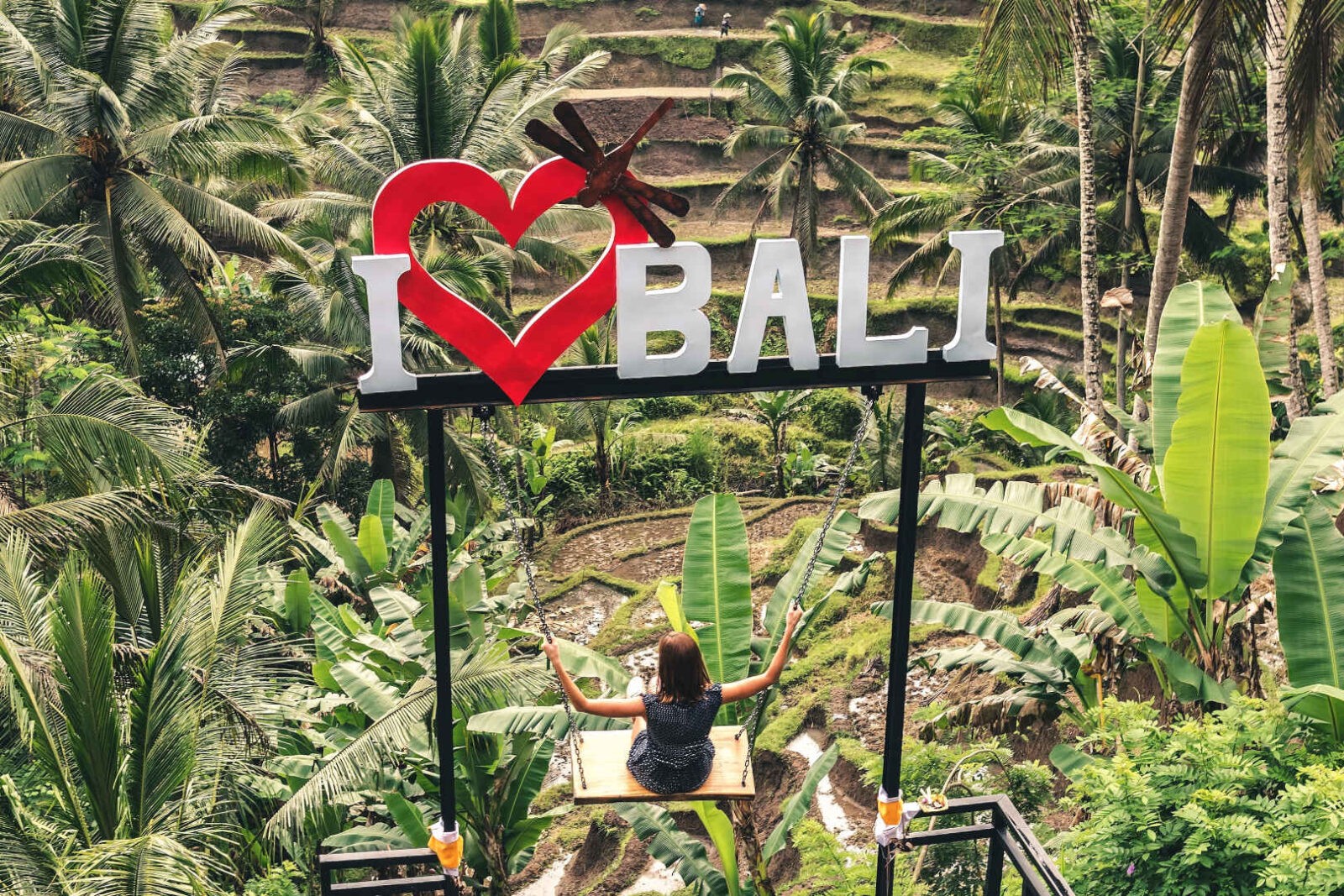 Final thoughts on things to do in Pemuteran
Pemuteran is a laid back and charming little town where you will be able to experience a little more of the real Bali. Nature fans will adore the diving, trekking and wildlife-spotting opportunities, while luxury lovers will be spoilt for choice with beachfront resorts. Come to Pemuteran for a taste of the quieter side of Bali.
Now discover more activities that will make you fall in love with Bali backpacking here.