In Malaysia, you can enjoy incredible food on a backpacker's budget. The country has deliciously diverse food and some of its best dishes can be tasted at simple street food stands and hawker centres. Here is what to eat and where to find the most famous dishes in Malaysia: food paradise.
Introduction to Malaysia: food paradise
Eating is an obsession in Malaysia and locals will travel across the country in search of the most exquisite version of a certain dish. A common greeting is sudah makan? meaning, 'have you eaten?'
Thanks to Malaysia's geography, political history and strong focus on international trade, its cuisine has been influenced by countries including China, India, Indonesia, Thailand, the Netherlands, Portugal and the UK. This cultural diversity to its food gives its dishes complex flavours that excite and delight the palate.
Discover the fascinating stories and food of George Town, Penang in this dedicated tour.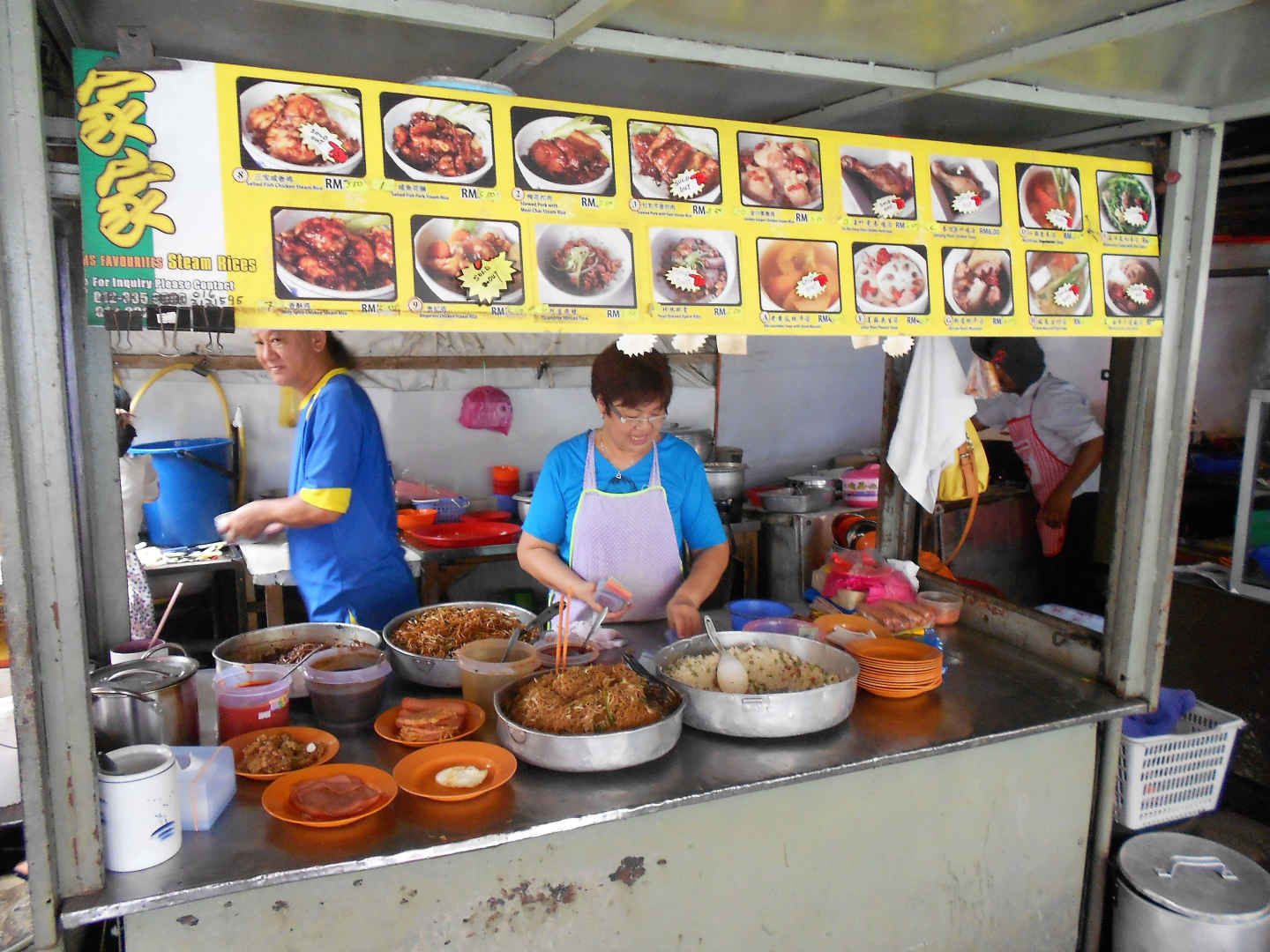 In Malaysia, there are many hawker centres, some covered, some open-air. These are communal complexes with food stalls selling a variety of affordable street food fare.
Established as a cleaner, licensed and fixed alternative to mobile street food stalls and carts, here diners can sit at tables and chairs and comfortably tuck into a meal.
On my travels around Malaysia, I discovered so much tasty food. Read on to find out about all the best dishes and where to find them.
Here is where to find perfect street food in Penang
One of the best places to find amazing street food is in Penang, Malaysia's second largest city and a popular tourist destination.
In the evenings, an array of temptingly cheap and scrumptious food stalls lines Chulia Street in George Town, not far from the popular hostels and guest houses on Love Lane.
Here you can buy a freshly blended juice from a dazzling list of exotic fruits, a salty and satisfying nasi goreng, or a spicy parcel of tofu or fish and rice cutely wrapped in a banana leaf.
In Penang, I also discovered a huge hawker centre and night market named Red Garden Food Paradise. It is located on 20 Lebuh Leith in George Town, close to the Chocolate and Coffee Museum. Offering an astonishing array of cuisines under one roof, it really is a Malaysia food paradise. I wanted to eat everything!
Discovering Kuala Lumpur's foodie secrets
While there are plenty of markets and restaurants in Malaysia's capital city, the best street food in Kuala Lumpur can be a little harder to find.
A manager at my hostel in Kuala Lumpur shared with me how to find a little-known eatery. It is hidden down a secluded alleyway off Jalan Tun H S Lee in the city centre. I walked through the small alley to find a busy open-air hawker centre full of locals.
I chose stewed pork with mooi chai steamed rice, washed down with iced liquid sugar cane. The marinated meat was darkly sweet and melted in my mouth. Meanwhile, the liquid sugar cane provided the refreshing sugary hit I needed as a respite from the day's hot sunshine.
Visit four foodie destinations around Kuala Lumpur with an expert guide on this tour.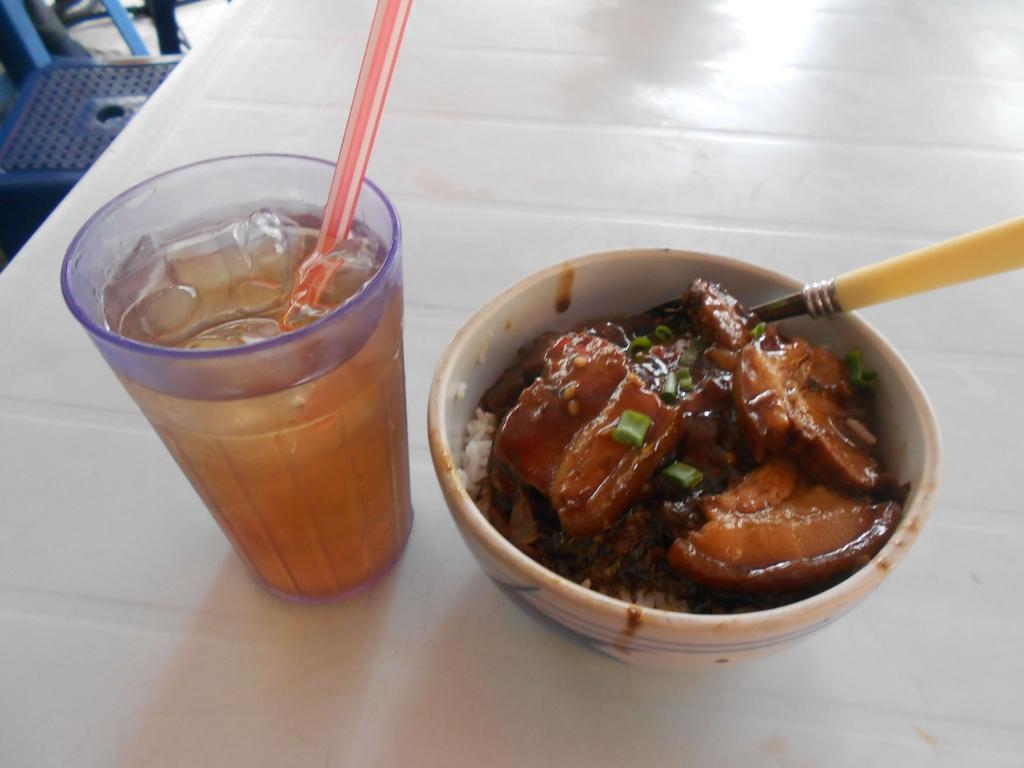 Tasting the best food in Borneo
In the hawker centres of Kuching in Borneo, it's easy to spend your day sampling dish after dish: noodles with barbecued pork, sweet chili chicken with greens and delicate fish ball soup.
Explore Kuching by bike and feast on Borneo's street food delicacies in this guided tour.
In Borneo, I ate Sarawak laksa, a regional version of this tasty soup, which I accompanied with fresh pineapple juice.
I had this dish for brunch: the locals in Malaysia don't shy away from eating curry or noodles for breakfast, in fact it's pretty normal.
How to eat on the Perhentian Islands
If you are visiting the Perhentian islands, you will find plenty of freshly-caught barbecued fish and seafood.
Here, there is also a bounty of refreshing soft beverages to keep you hydrated in the sunshine. Creamy coconut milkshakes resemble a Mr Whippy ice cream and are super refreshing.
My personal favourite was the 'Iced Milo'. Like hot chocolate on ice, it combines rich cocoa sweetness with warm and cool temperatures on your tongue. Total dreamy liquid pleasure.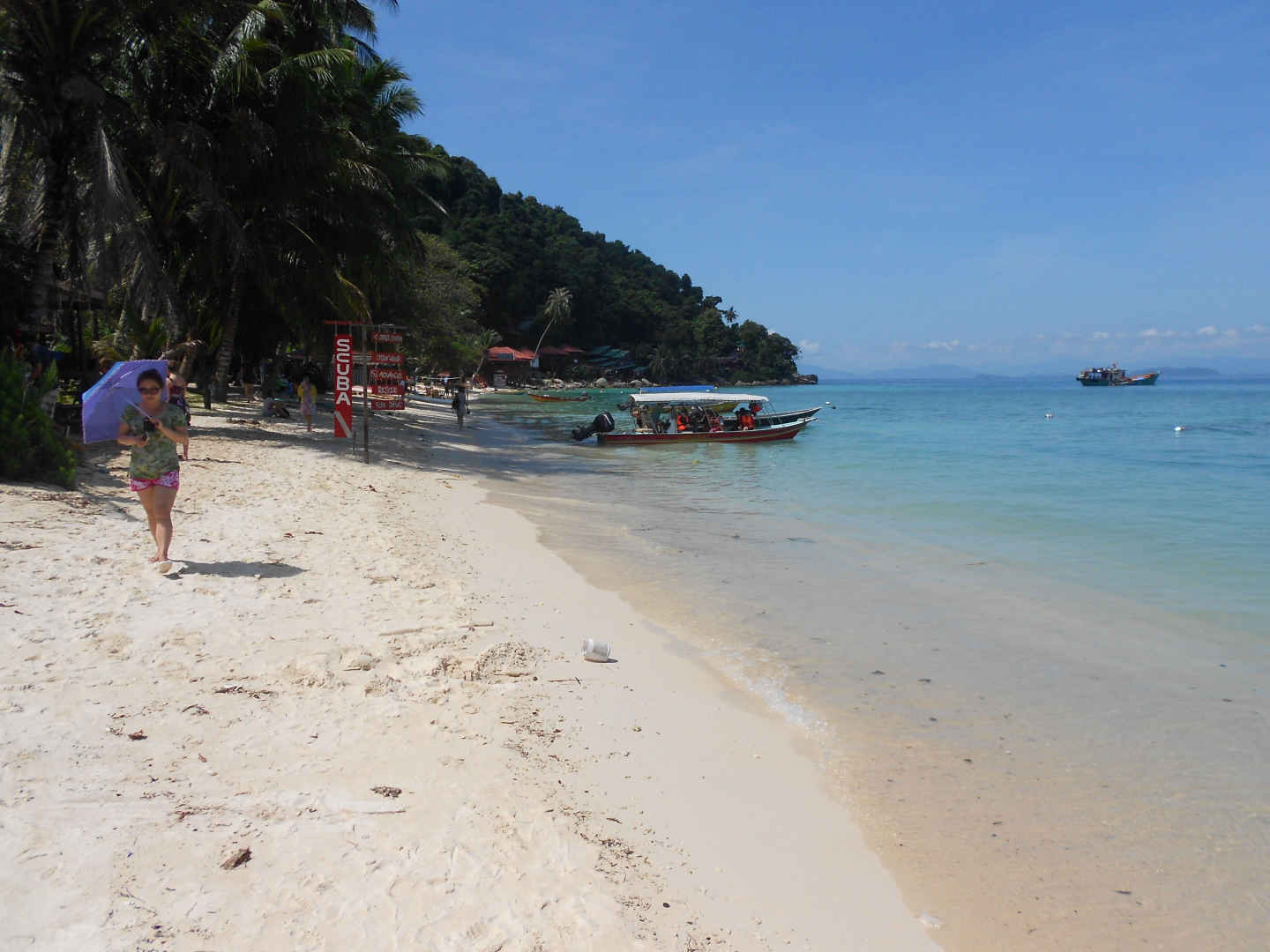 Laksa: one of the world's best dishes
One of my favourite dishes in Malaysia was a laksa. This spicy noodle soup recipe originated from the families of Chinese migrants who settled in Malaysia.
It is made with rice vermicelli with chicken, prawn or fish, served in a spicy broth. This sumptuous soup ranks in the top ten of the world's top 50 best dishes.
A traditional comfort food, there are various laksa recipes. The soup base is made with sambal chili sauce combined with coconut milk, tamarind, garlic, galangal and lemongrass, making it incredibly flavoursome.
Sate (Satay): sensational meat on a stick
Satay – known as sate in Malaysia – has long been one of my favourite Asian restaurant dishes. Originating from the Indonesian island of Java, it is sumptuous grilled meat on skewers with a rich, sweet peanut sauce and sometimes served with cool cucumber.
It's a popular dish: you often see street vendors in Southeast Asia barbecuing these delicacies, with queues of customers. In the Malaysian city of Kajang, just south of Kuala Lumpur, there are so many well-known satay outlets that it's been dubbed 'Sate City'.
The street food in Malaysia is a great reason to visit this country, to feast on its tasty delights as you explore the country's destinations. So get stuck in!
Next up, read about the best way to explore Malaysia, Borneo and Singapore here.