While I was working in New Zealand, my job sent me on an assignment for a week in Wellington. Here is what I discovered about 's notoriously windy city.
Wellington weather
I'd been told so many great things about Wellington before and during my travels – the culture, the art, the nightlife, the people. It is New Zealand's self-declared 'Capital of Cool'. I'd also been warned about the weather. There was an earthquake in Wellington shortly before I arrived. A few times I felt buildings wobble, as if I'd had slightly too much to drink, but these were just aftershocks (or foreshocks)… I'd missed the big one by just a couple of days.
Known as 'Windy Wellington', the gusts and blustery conditions endured by people here are well known. Advice given to me had included 'don't buy an umbrella': it will either turn inside out or the wind will get caught inside it and you'll be blown down the street. Perhaps I arrived on a good week in Wellington but, while it was mostly overcast and rainy at times, I didn't notice any unusually strong breezes. Just the occasional movement of the 'Shaky Isles'. I did, however, spot this little fellow snuggling up among the rocks at the waterfront.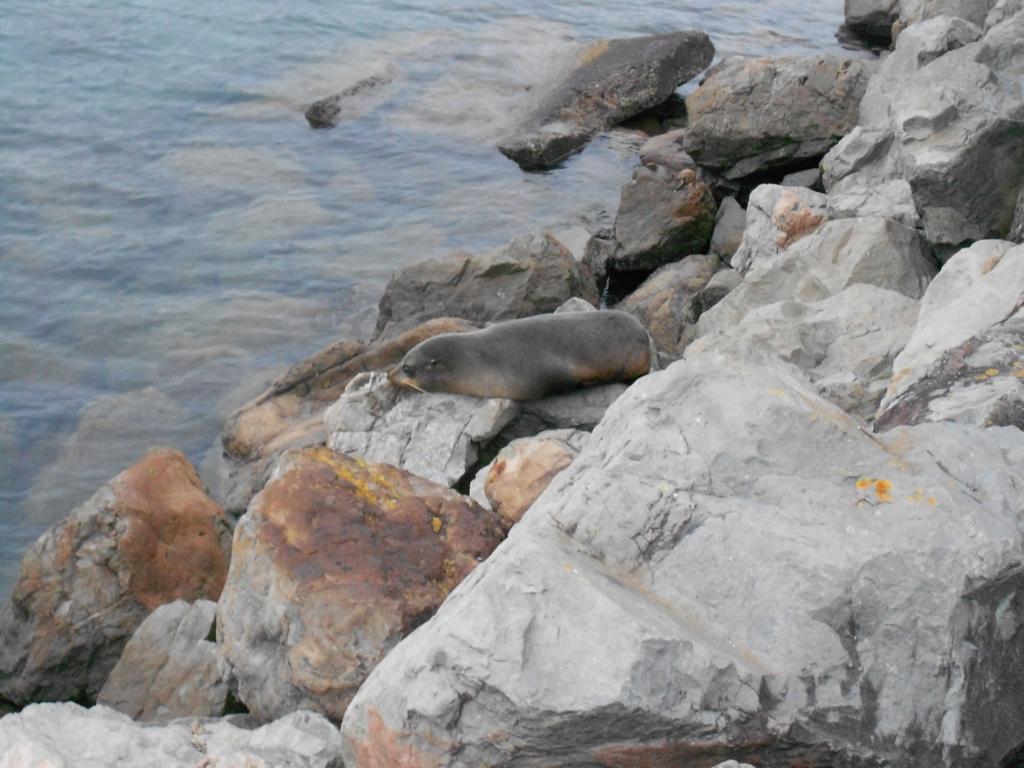 Tasty food in Wellington
My hotel was on Cuba Street, one of the city's liveliest streets, packed with bars, vintage boutiques and many Asian restaurants. In one Malaysian restaurant I tucked into chicken satay and barbecue pork noodle soup – a welcome reminder of my culinary indulgence there. On other occasions I opted for Thai – a rich beef penang curry and vegetable spring rolls, and Japanese – miso soup with chicken katsu curry and rice. New Zealand has some amazing sushi places. The week I was here saw the start of the Wellington on a Plate food festival, with events and pop-up stalls all over the city, including a takeaway oyster van just off Cuba street, which always had a long queue.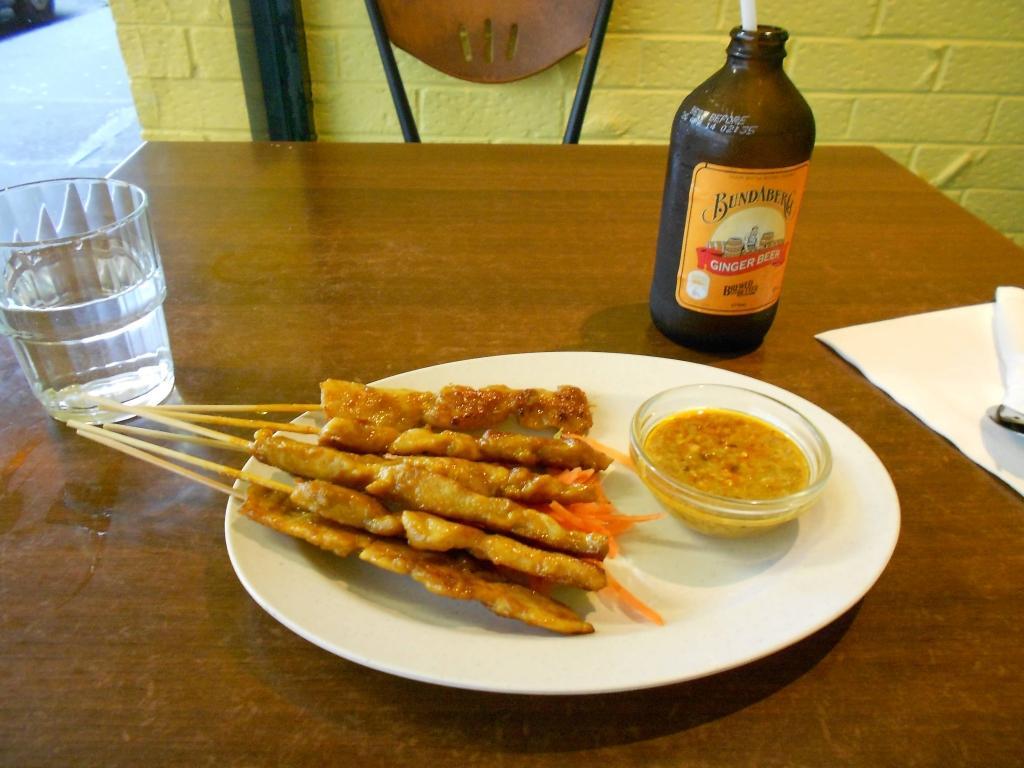 Browsing the shops
One of my highlights of my time in the city was browsing through the racks of the wonderfully colourful second hand clothing stores. Though I was annoyed that I had no space in my luggage to splash out on some purchases. A friend in Sydney told me that her clothes-obsessed pals will in fact fly over to Wellington for their fashion fix, as you can pick up some great unique pieces. Next month will be New Zealand Fashion Week and I noted that the majority of finalists in their young fashion designer of the year competition are from Wellington.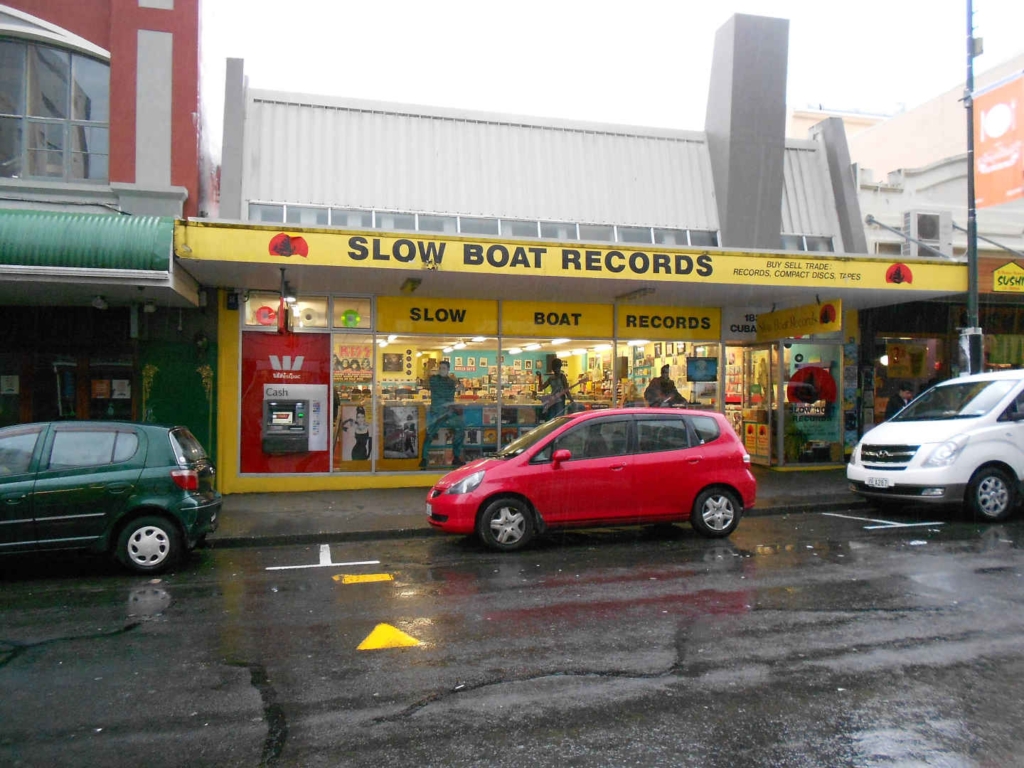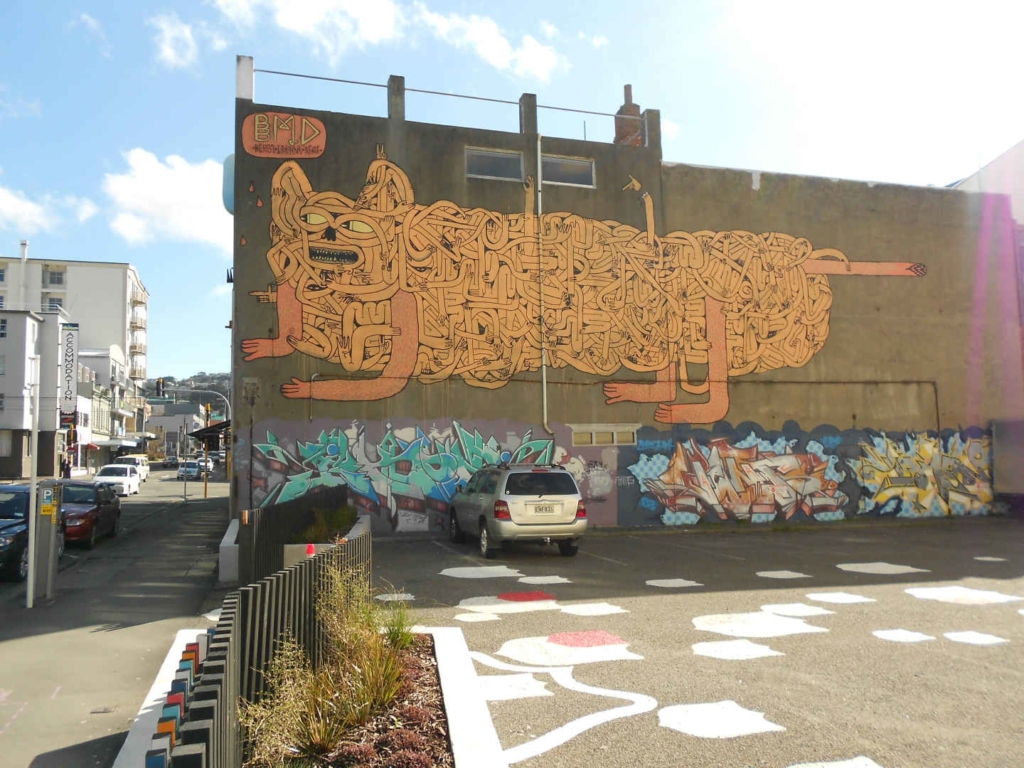 I also enjoyed seeing the city's charmingly retro record shops, where people would happily rifle through the racks for their favourite vinyl records and CDs. Especially now there are hardly any high street music shops left in the UK. There was also some unusual street art. I wasn't quite sure what these creatures are meant to be.
My favourite part of my stay here was when I visited the Te Papa Museum of New Zealand. Contemporary, cool and well thought-out, its exhibitions span art, culture and the natural world. I checked out the fantastic Warhol: Immortal exhibition – an in-depth and loving look at the eccentric and highly influential artist's life and work. Te Papa also houses an infamous colossal squid. Even though it looks rather old, dry and stitched together, like a Frankensquid, it is the world's only intact specimen on display. Its 2007 discovery in Antarctica attracted worldwide interest.
In Wellington I was introduced to the cronut – a cross between a croissant and a doughnut, filled with vanilla cream and a hint of cinnamon. They are as delicious as they sound. Just the right amount of sweetness, with a light, interesting texture, thanks to the croissant-style flaky layers. Apparently this is the latest treat taking the world of baked goods by storm, and was first invented in a bakery in New York. They've been available in Wellington for a while but have only just reached Auckland, so this city is clearly ahead of the curve.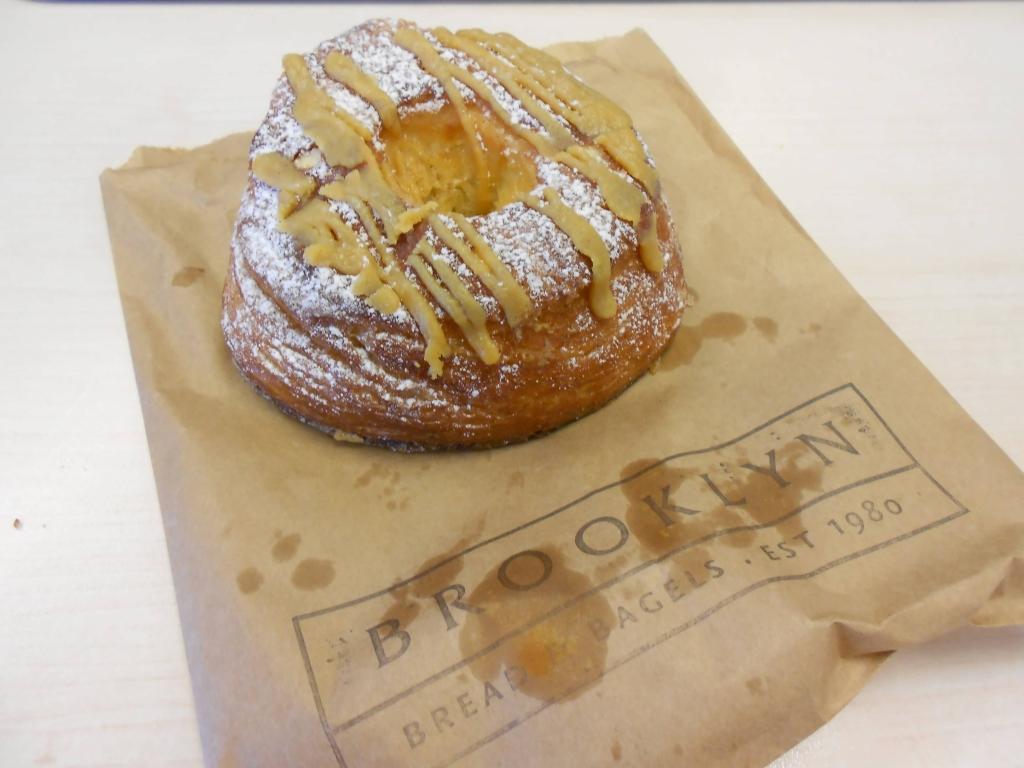 After a few short days it was time to say goodbye. The city's airport is decked out in honour of the legendary Lord of the Rings movies: this is filmmaker Peter Jackson's home town and where the studios are based. Filming has just wrapped for the latest installment in The Hobbit trilogy. The giant 13 metre long Gollum diving into the airport's main terminal building to catch his favourite meal of 'juicy sweet fishes' was installed in October last year.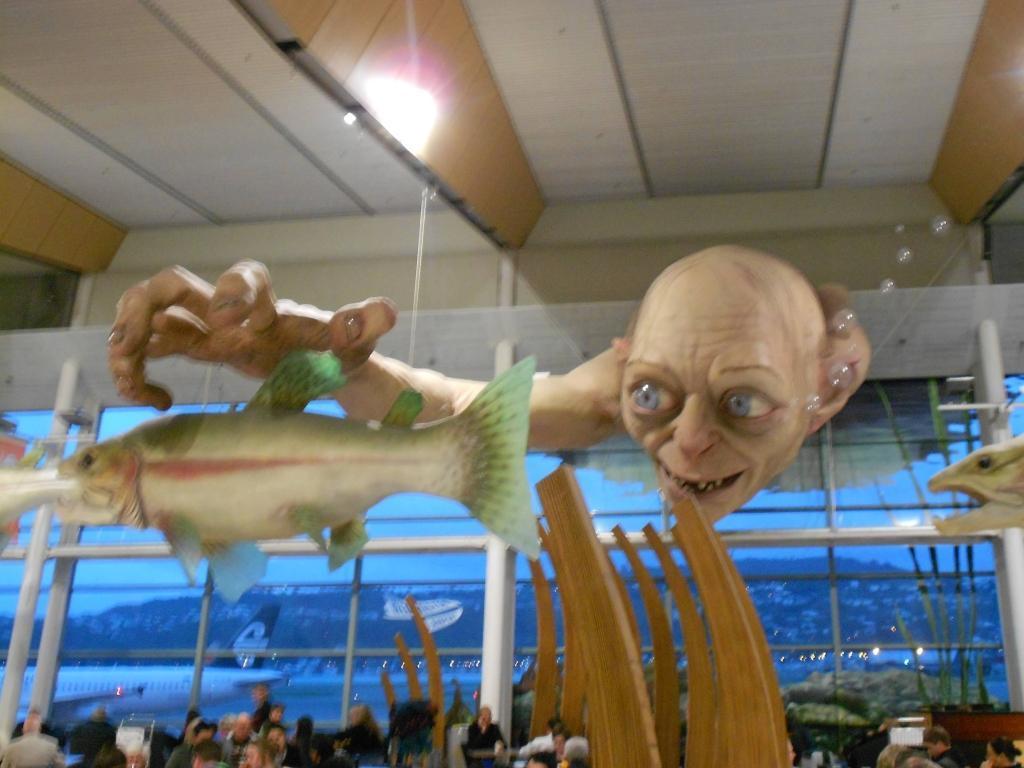 Wellington is indeed a cool little city. Little being the operative word as there seem to be only a few streets that everything centres around. Encased by mountains, it can't expand like Auckland. I didn't see it at its best due to the overcast weather – I'm told that when the sun shines it's a beautiful place. Hopefully I will be able to pop back another time – and take an extra bag so I can pick up some of its gorgeous vintage fashion.
As much as I liked Wellington, I found myself missing Auckland – its size and sense of possibility, the expanse of big blue sky, the volcanoes, and the views across the city and the Sky Tower that take my breath away – so it was lovely to come back to this place that feels like home.
Next up, read my guide to backpacking New Zealand's South Island.