When you live in London and fancy a break to Belgium, it's easy to assume your only options are expensive flights or the Eurostar. But you don't need to face your fear of flying or wait for payday to savour the sweet taste of Belgian waffles. Here are my top tips for travelling the cheapest way from London to Brussels.
Book a bus ticket
While long-distance buses are slower than trains, they can be substantially cheaper, according to Lonely Planet. There are around 10 buses a day to Brussels from London Victoria bus station. Most are operated by two companies: Eurolines and FlixBus.
I booked my Eurolines coach tickets via National Express, which always makes me think of that Divine Comedy song. I was intrigued to find out whether I would consider the eight-hour journey worth its economy price.
My first visit from London to Brussels was for New Year's Eve. The Christmas holidays are always a popular time to travel, so prices are often inflated. When I searched, a return bus journey to Brussels cost half the price of flights or the Eurostar.
If your dates are flexible, it can work out even cheaper to book a one-way journey from London. Confirm your return leg from Belgium as promo tickets booked from here can be super cheap. One way journeys can cost less than €10 – a great price considering the distance you're travelling.
Arriving at the bus station
When you arrive at Victoria bus station for your bus from London to Brussels, you need to check in for your boarding pass, much like at an airport. The main difference being you don't have to contend with the lengthy security queues. Your ticket allows you to place up to two bags in the coach's storage compartment.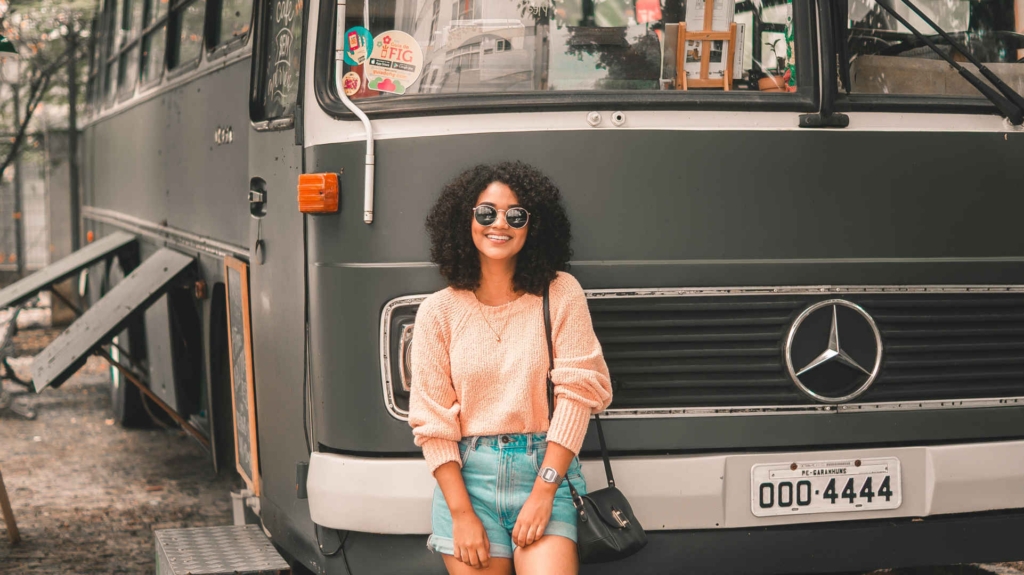 What it's like on the bus
Firstly, the seats themselves are spacious and comfortable, with plenty of leg room for tall people like me. Depending on how new the coach is, you may find free WiFi available on board.
There is usually a socket to charge your electrical devices. On the Eurolines buses, look up and you may see a USB port next to your seat's light and aircon panel. If you're travelling with FlixBus, most seats have British electrical sockets.
With comfy seats, a fully charged phone or tablet and free access to the internet, even while you're travelling through France and Belgium, it's easy for several hours to pass by without you really noticing.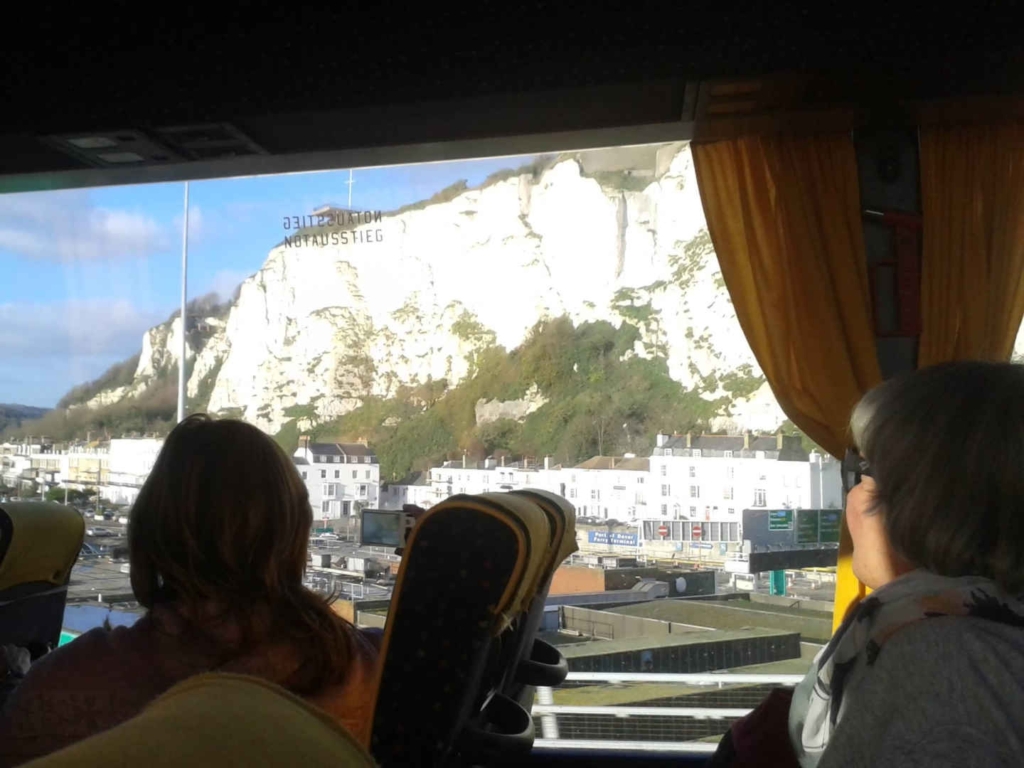 Bring snacks and water
Depending on your coach's route from London to Brussels, you will have between one and three stops on the way. Here, passengers may disembark for their destination and new ones board. However, there are usually no opportunities to pick up refreshments during the trip, so my advice is to bring snacks and water.
Toilet facilities
There are unlikely to be any toilet breaks either, but the lavatory on my coach was in good condition with toilet paper and soap (a luxury when you've spent time in India!). The only opportunity you may have to visit outside toilets are at the passport and customs checks between the UK and France, or when the bus is stationary in the Eurotunnel under the Channel.
It's not always indicated whether your journey will cross the Channel via the tunnel or ferry. If the journey time is noticeably longer than the others, you can assume it will be by ferry. The Eurotunnel takes just half an hour to take you from the UK to France, while the ferry journey is 90 minutes.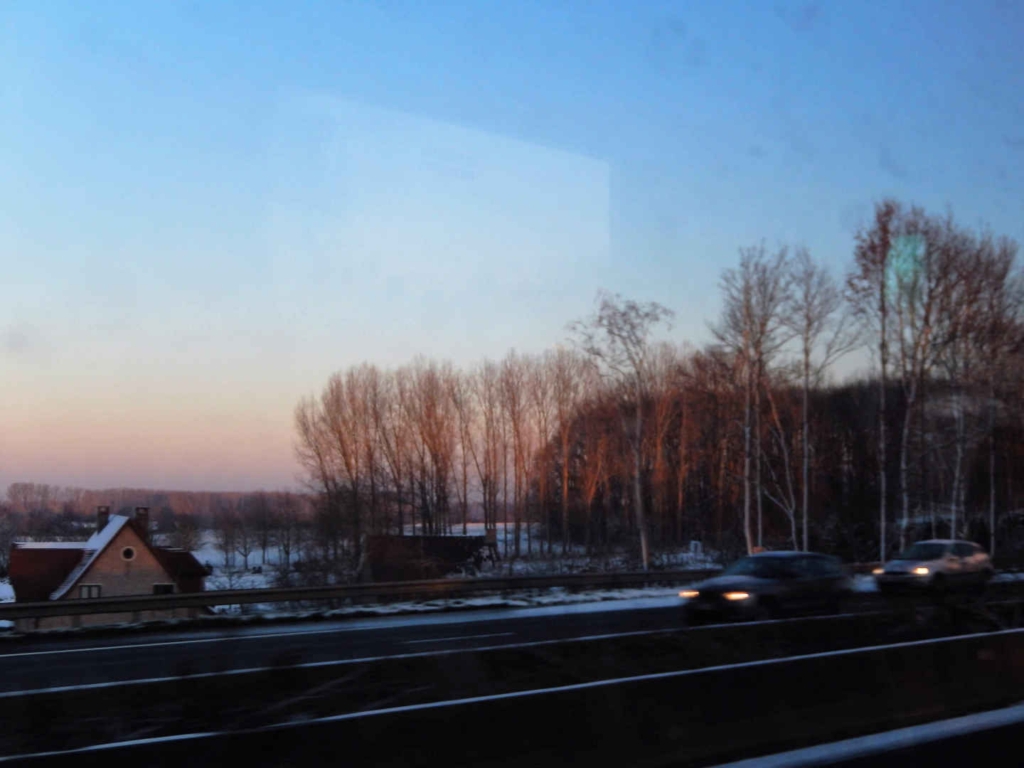 Overnight trips
While overnight bus trips are often a good way to save money, I'd avoid booking an overnight return journey back to the UK. Otherwise, the passport and customs checks – and possible ferry journey – will occur in the early hours of the morning and disrupt your sleep. 
Whether you are travelling in the day or night, it's a good idea to bring an inflatable pillow so you can catch up on some sleep.
Best thing about travelling by bus
One of the good things about travelling by bus is you leave the heart of London and arrive in the centre of Brussels. No expensive or lengthy transfers needed from the airports. After a few hours reading or napping, you can arrive fresh, collect your bags and explore Brussels!