I woke up to the buzzing of my phone. After a bleary-eyed second, wondering who on earth would want to call me at 7.30 in the morning, it dawned on me. Yep, it was the ferry company in Wellington asking if I was ready to arrive for boarding, as the boat was about to leave. I was still in Auckland. And I had booked the ferry for the wrong day. Whoops.
A new phrase I have picked up in New Zealand is 'cruisy'. Meaning easy, relaxed, no worries. While my inaugural trip to the South Island was not getting off to the cruisy-est of starts, I was confident that things would work out. When travelling, there's always an element of keeping the faith and hoping everything will fall into place somehow.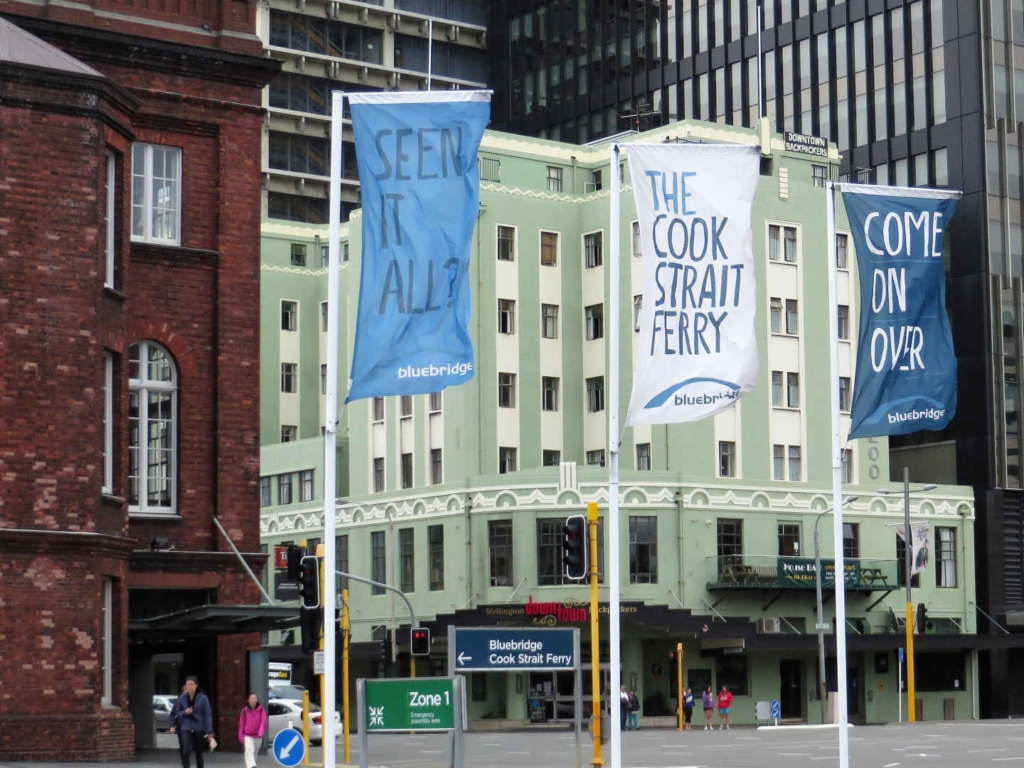 Thankfully, this time my optimism was well placed. The lovely people at Bluebridge ferries responded quickly to my pleading email and generously transferred my booking to the next day. Now all I needed to do was catch my flight to Wellington and all would be sorted. I'm not going to tell you about how I almost left my coat behind on the check-in counter at the airport. That would just be embarrassing. And absolutely nothing to do with my fuzzy head from drinking lashings of ginger beer with kumara (sweet potato) vodka at a party the night before. Oh no.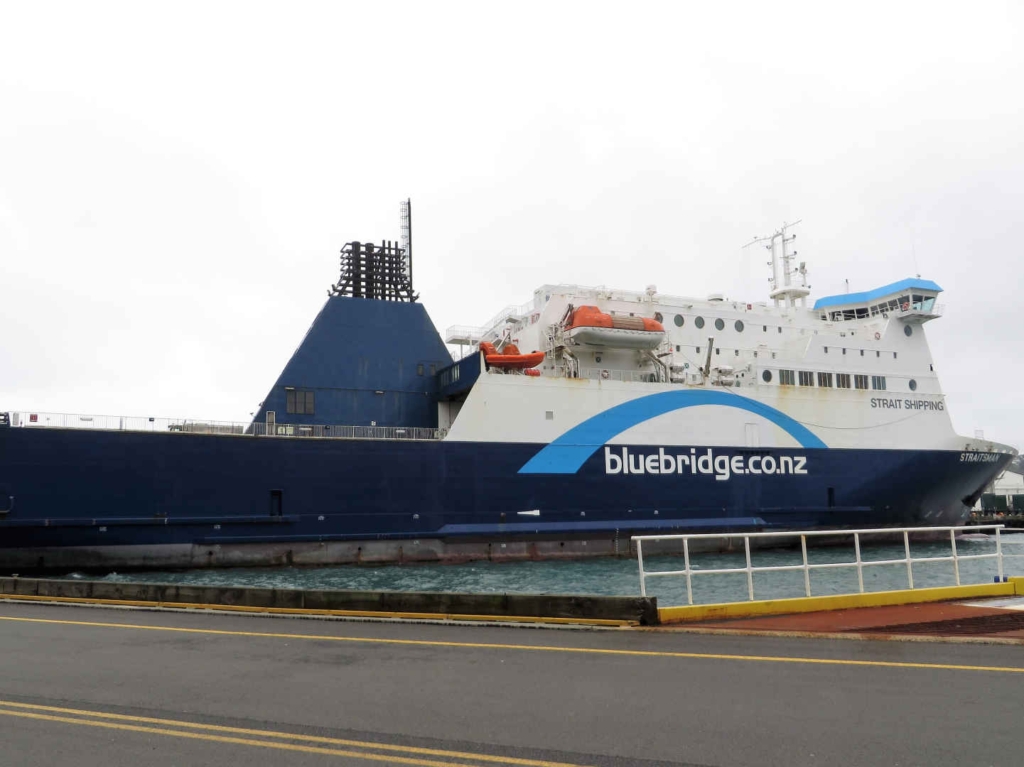 So, I made it to a very soggy Wellington which – sadly for all the Sevens rugby fancy-dress revellers – insisted on raining all day. With my own hastily put together outfit, I hit the town with my friend Chloe and we got amongst the action. There were some odd people about and, along with the weather, the general mood remained a little dampened, so we were relatively sensible. Meaning I made it in plenty of time the next day to catch my rebooked ferry. Excellent.
The cruise across the Cook Strait was a little choppy, but I comfortably read and slept through the four hours. Then it was time to disembark. As the huge ferry door slowly opened, my fellow passengers – some of whom were still happily drunk and glitter-speckled from the Sevens celebrations – blinked into the sunlight. We weren't in Wellington any more.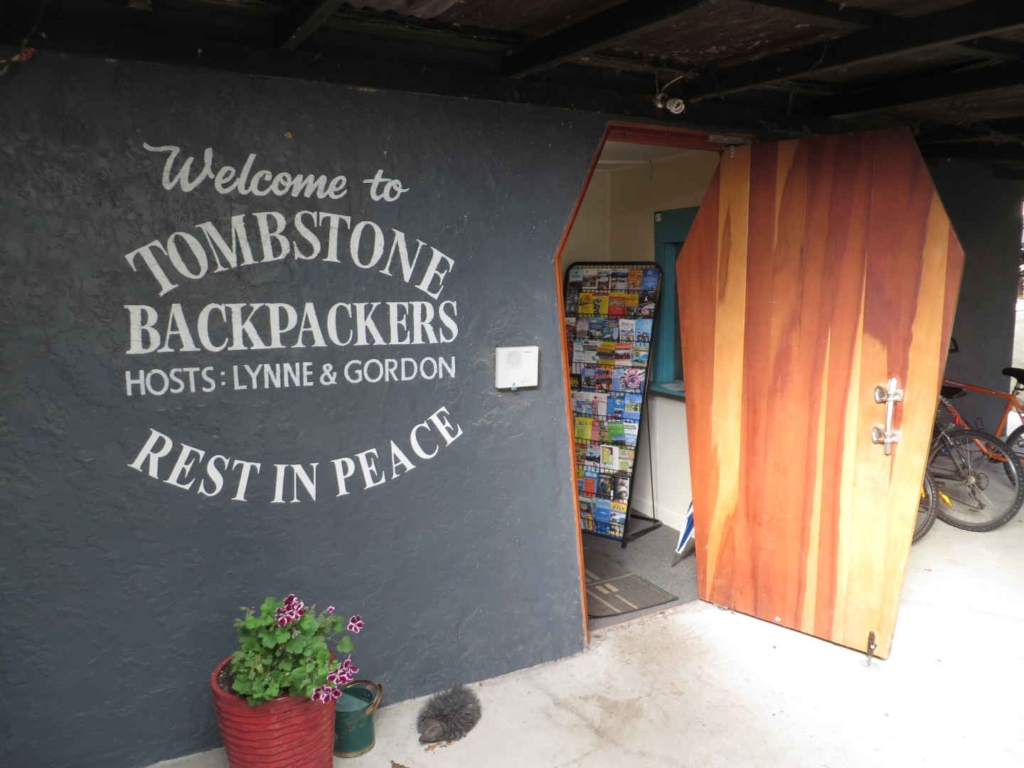 A top tip from Chloe led me a short walk from the ferry terminal – along Gravesend Place, past Picton cemetery and up the hill to the brilliantly named Tombstone Backpackers hostel. Here, they invite you to 'rest in peace'. Entrance is through a heavy wooden coffin-shaped door, but there's no need to fear: waiting on the other side is a warm welcome from the cheery and helpful host, Lynne, who showed me around. On the day I arrived she was a little frustrated because her computer had 'given up the ghost'; while I don't think this particular pun was intended, I enjoyed it.
As well as great staff, this bright and clean accommodation boasts free breakfast, free wifi, granite-tiled bathrooms and plenty of indoor and outdoor spaces to rest your weary traveller bones, including a blissful hot spa pool overlooking the harbour.
This was more like it: a very cruisy start to my time on the South Island.
Next up, read all about my backpacking New Zealand South Island adventures.