If you are considering a romantic winter break in Paris, you are in for a treat. Even when it's bitterly cold, the City of Lights still impresses. However, you need to pack carefully for winter in the French capital. I studied fashion for two years and I have visited Paris several times, as I live just 1.5 hours away by train. Here's what to wear in Paris in winter 2021 to look chic and stay warm. Read on for my perfect guide to Paris winter fashion and having the most stylish winter trip to Paris.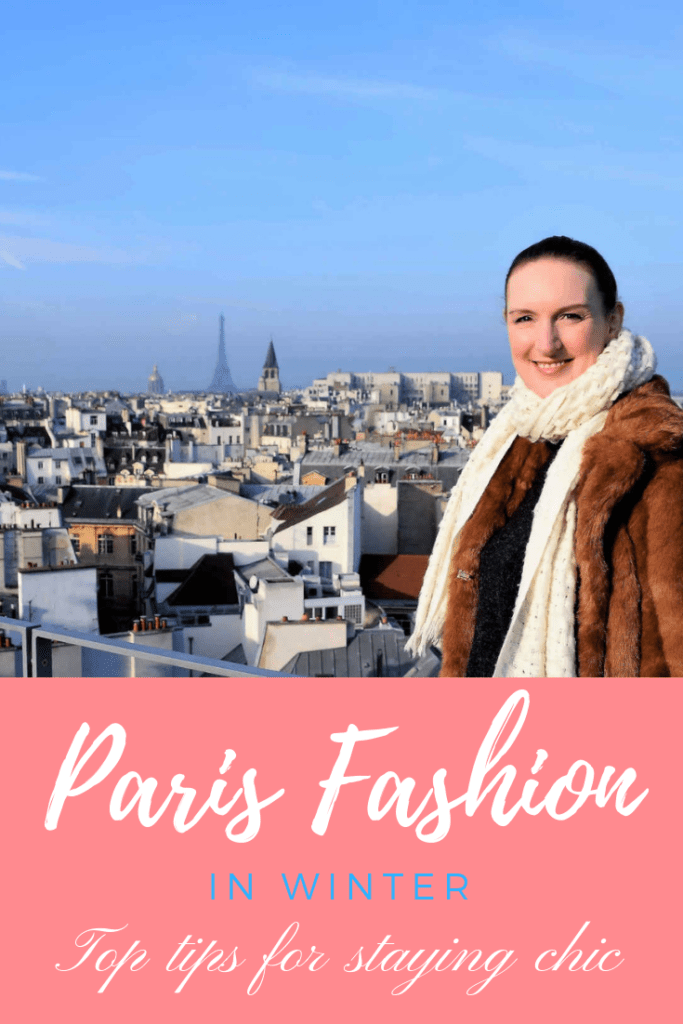 This post contains affiliate links. If you click on a link and make a purchase, I will receive a commission at no extra cost to you. As an Amazon Associate I earn from qualifying purchases. Learn more.
How to dress like a Parisian in winter
At this point, you may be anticipating what Parisian winter fashion will look like this year, on the streets of this notoriously style-conscious city. How do people dress in Paris in winter?
If you are wondering how to dress like a French woman in winter, check out the street style. Look past the tourists and you may see nonchalant local ladies with Paris winter outfits that seem at once carefully put together and carefree. That je ne sais quoi. You can emulate this too with your Paris winter fashion ideas, if you are smart with your packing list.
Here is where that cashmere sweater will really work for you, as it pairs well with both skirts and trousers, upping the glam level, while – crucially – upping your body warmth.
Pro tip: Don't forget the old French style adage: remove one accessory. That's it. Do you really need to wear a necklace and earrings? Just wear one and walk out into the city for Paris winter style and confidence, as if you made no effort at all.
What's the weather like in Paris in winter?
The coldest months in France's capital city of Paris are usually from October until March. But being Europe, the weather is unpredictable.
January is often the chilliest month here, with temperatures close to freezing (around 40°F). If you are wondering what to wear in Paris in January, the answer is warm layers. You will want to cover every inch of skin, otherwise the biting wind will seem to find its way into your bones.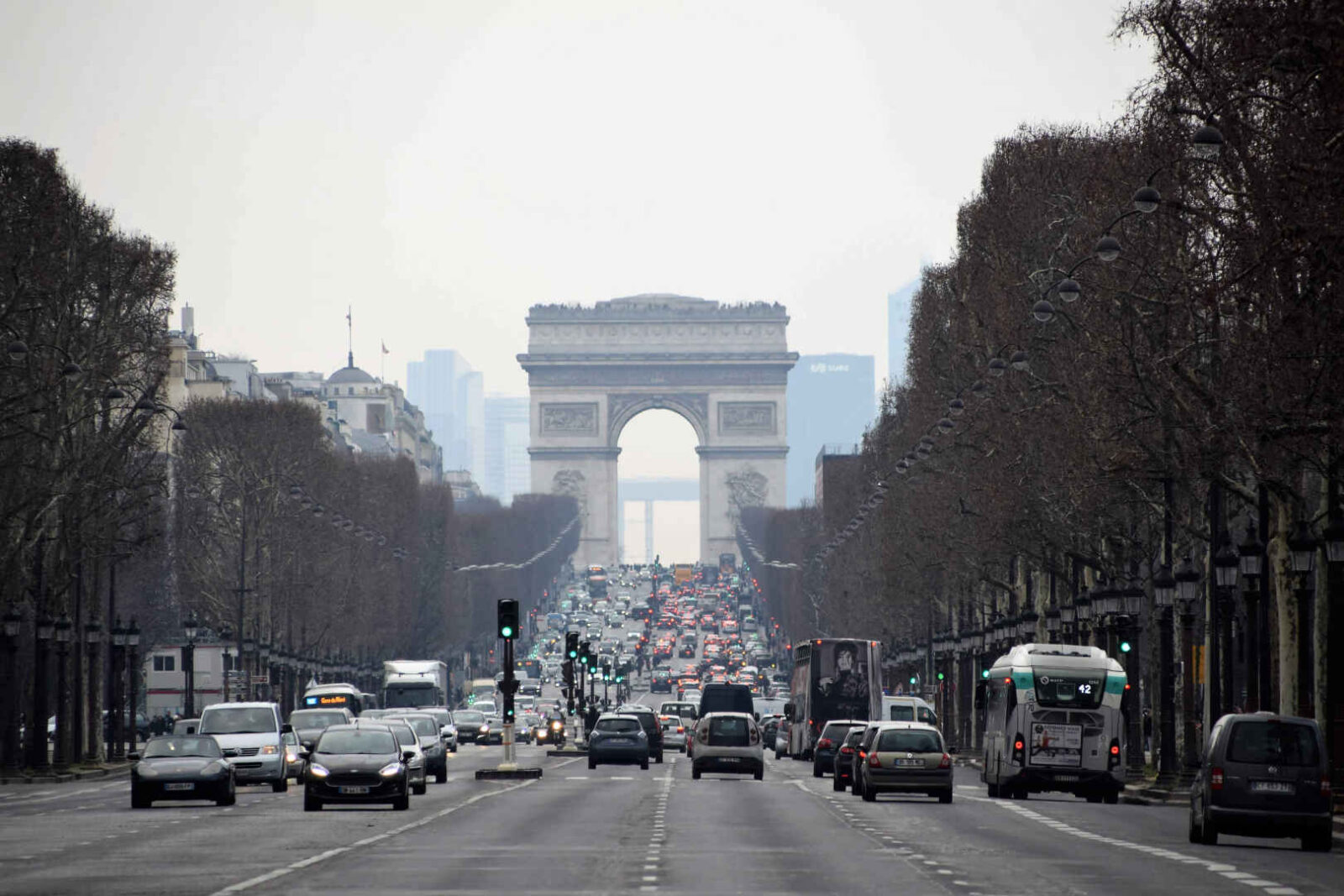 While Paris in October is normally cold, you may occasionally find it is still enjoying the tail-end of a hot summer with daytime temperatures reaching 18°C (64°F).
Snow is possible, but more likely are sudden rain showers which can put a dampener on things if you are not prepared. I like the super-light and chic Cath Kidston umbrellas. They come in a range of fabulous designs and fold up small in your bag – the perfect, practical Paris winter fashion accessory.
What to wear when travelling to Paris
As you will probably be wheeling along a small suitcase containing your capsule winter break wardrobe, this is the time to wear your bulkiest items. Read on for more perfect Paris winter outfit ideas.
Many international airlines operate affordable flights to Paris or within Europe you can travel by train on the Thalys or Eurostar networks, which are comfortable and fast, speeding along at up to 300 km per hour (186 mph).
For optimum French winter style, try wrapping a faux fur coat over straight leg jeans. Style-conscious Parisian women are obsessed with knitwear, so pair it with a cashmere sweater. This outfit will keep you super cozy and feeling luxurious as you step into the crisp Parisian winter air.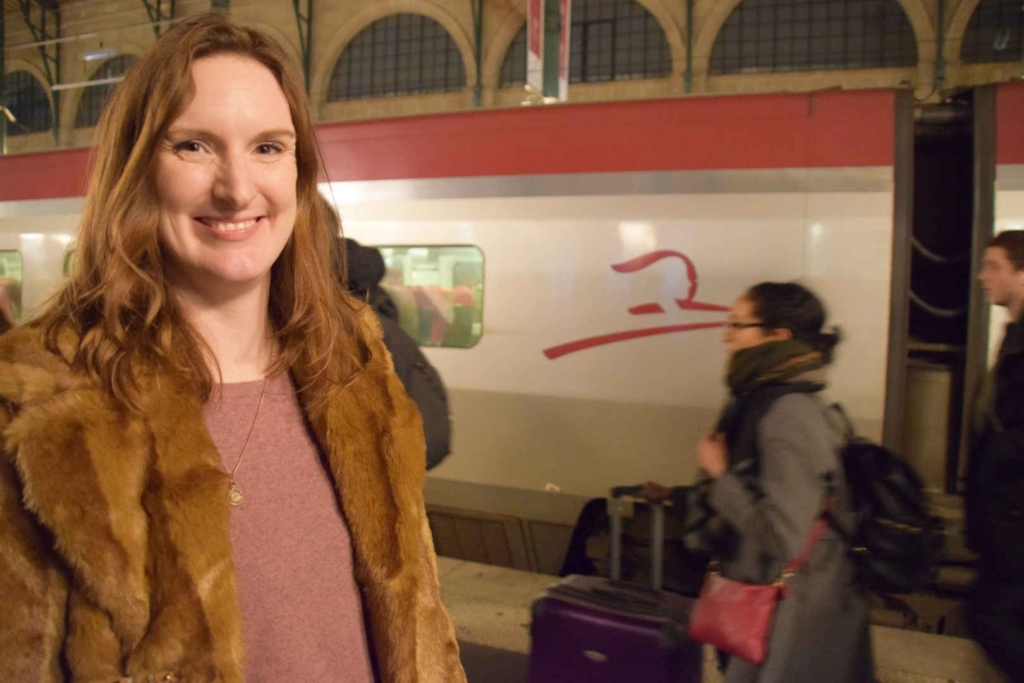 Where to stay in Paris (and what to wear while you're there)
If you are looking for an affordable and central hotel, the Holiday Inn Paris Notre-Dame, is a great choice as it has a rooftop terrace with fabulous views over the city.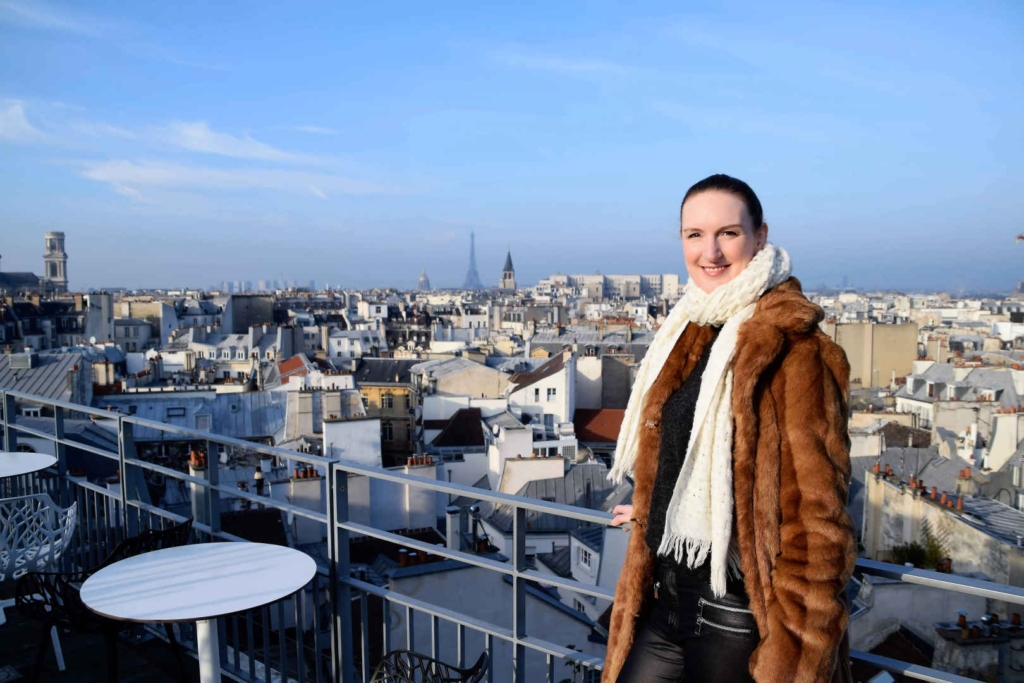 In this photo, I am wearing a charcoal turtleneck sweater with leather look trousers.
A marvellous mid-range hotel option is the arty Mercure Paris 17 Batignolles hotel in the city's north-west Batignolles neighbourhood. This area is more the 'real' Paris, with its organic market, up-and-coming restaurants, and quirky bars and boutiques.
On my room's beautiful balcony, I sipped espresso, wearing a gorgeously soft corduroy pinafore dress in rust, my new favourite colour for winter, layered over a black roll neck bodysuit. If the weather isn't too chilly, you will be able to follow the French fashion rule of bare legs and cover up for a neighbourhood stroll with a classic beige trench coat. You can't go wrong with a trench coat and they never go out of style so it's a good fashion investment.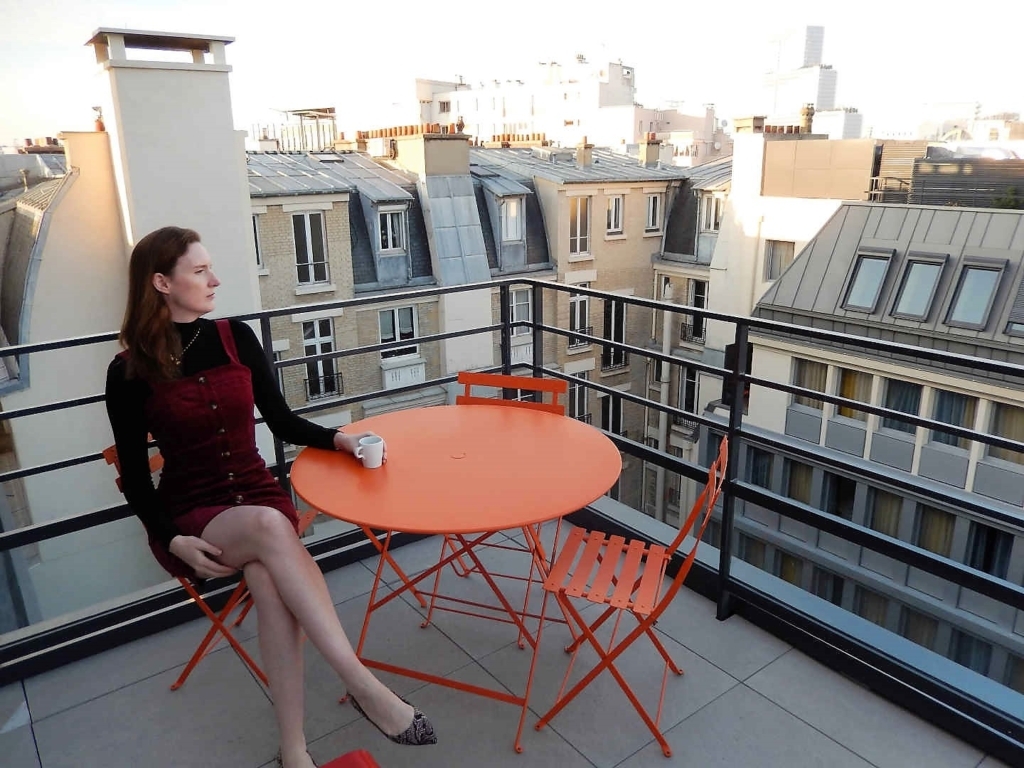 The essential item for your Paris winter fashion packing list
No stylish French woman's wardrobe would be complete without a blazer. Simply worn with a white t-shirt and jeans, this ingenious tailoring pulls together a smart-casual outfit like nothing else.
For the most up-to-the-minute look to wear in Paris now, you can't beat a coloured corduroy blazer. As we're talking winter in Paris outfits, layers of clothing is key. Dark floral dresses are in fashion right now, so I've worn a double-breasted corduroy blazer with a beautiful wrap floral maxi dress layered over the black roll neck bodysuit for extra warmth.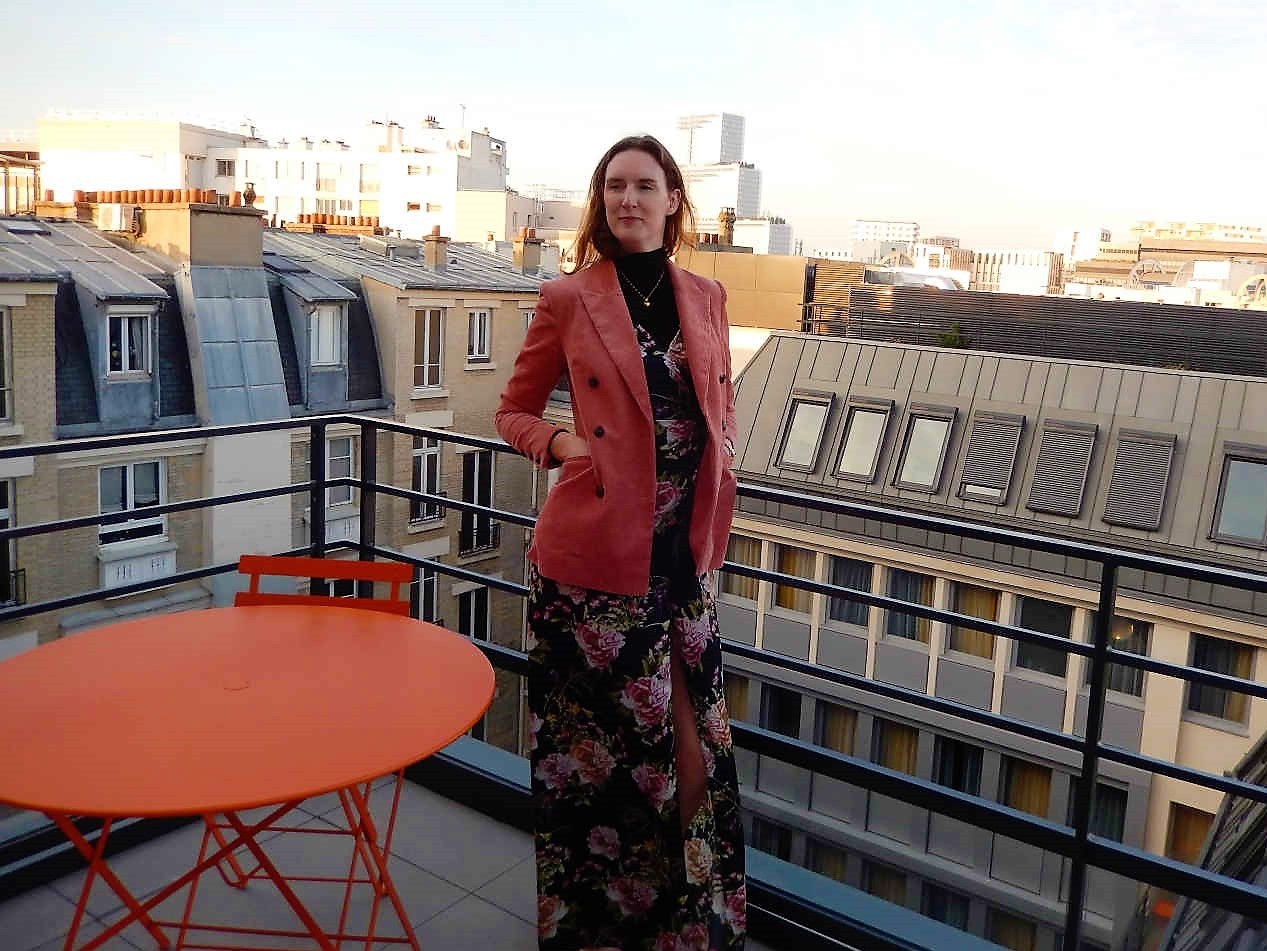 The best shoes to wear in Paris
Fortunately, Parisian winter style doesn't mean tottering around in heels. Classic designer women's shoes in France are often flats or mules. This is good news for staying chic yet comfortable on your city trip. The best walking shoes for Paris winter fashion are stylish, without leaving you wincing in pain as you take in the sights of this stunning city.
Why not follow the front-row fashionistas and pack a pair of chunky boots to wear with cropped jeans or a midi-dress.
The warmest winter coats for Paris
Fashionable French women like to invest in their outerwear. Stay cozy yet stylish in the Parisian winter months with a super warm coat, such as an on-trend teddy bear jacket. The shearling will keep you feeling toasty despite the winter chill, as you admire the art in the Louvre.
Even in winter the queues can get long at the Louvre – skip the line on this fabulous guided tour.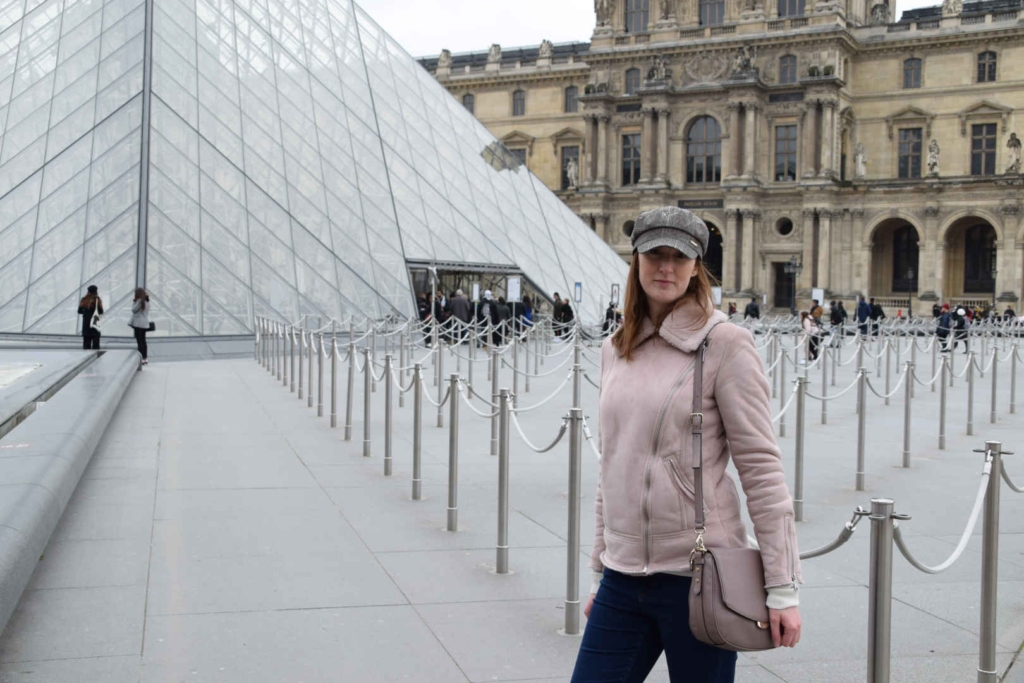 In the evenings, the faux fur coat is divine over a long-sleeved lace mini dress and opaque tights. With these Paris winter coats, it won't matter how cold it gets.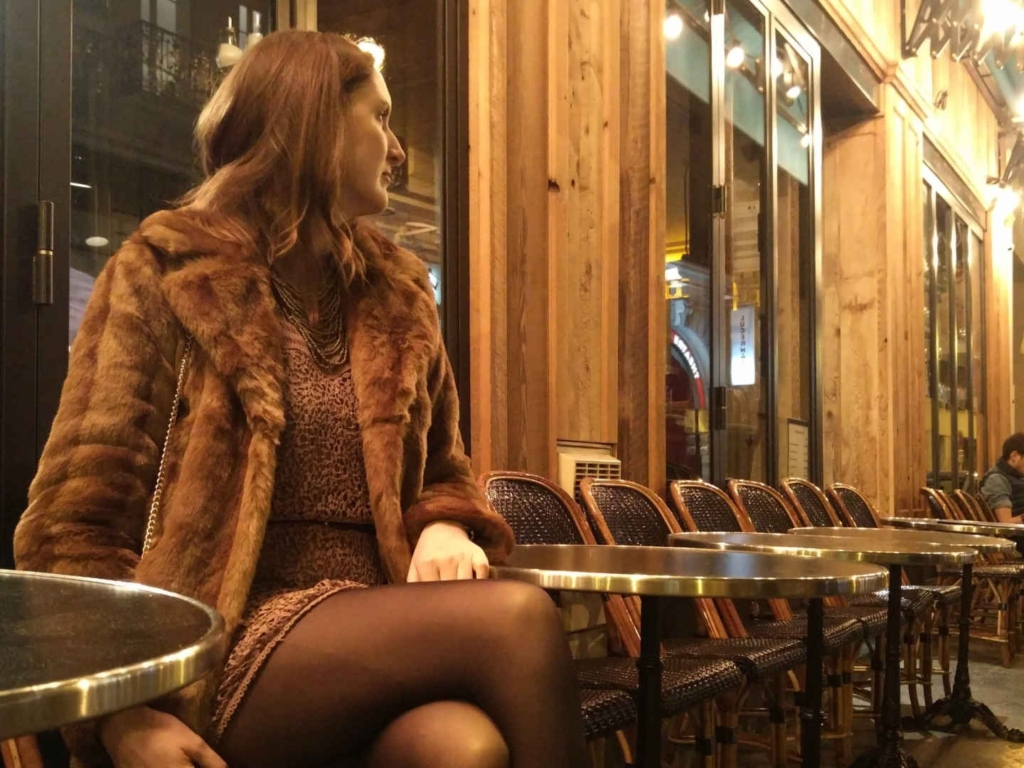 What to pack for Paris – don't forget these accessories
When packing for Paris, there are some essential accessories you will need. Do as the Parisians do and remember to wear only one or two of these items at a time, or dial down your outfit accordingly.
Elegant faux leather gloves will stop your fingers from freezing. Bring a waist belt to cinch in a cashmere sweater or blazer and define the slimmest part of your body, Parisian style, for winter chic. Add a piece of statement jewellery for evenings out. Plus a hat, of course to keep in your body heat. A baker boy hat or classic beret will stylishly top off your outfits for Paris in winter.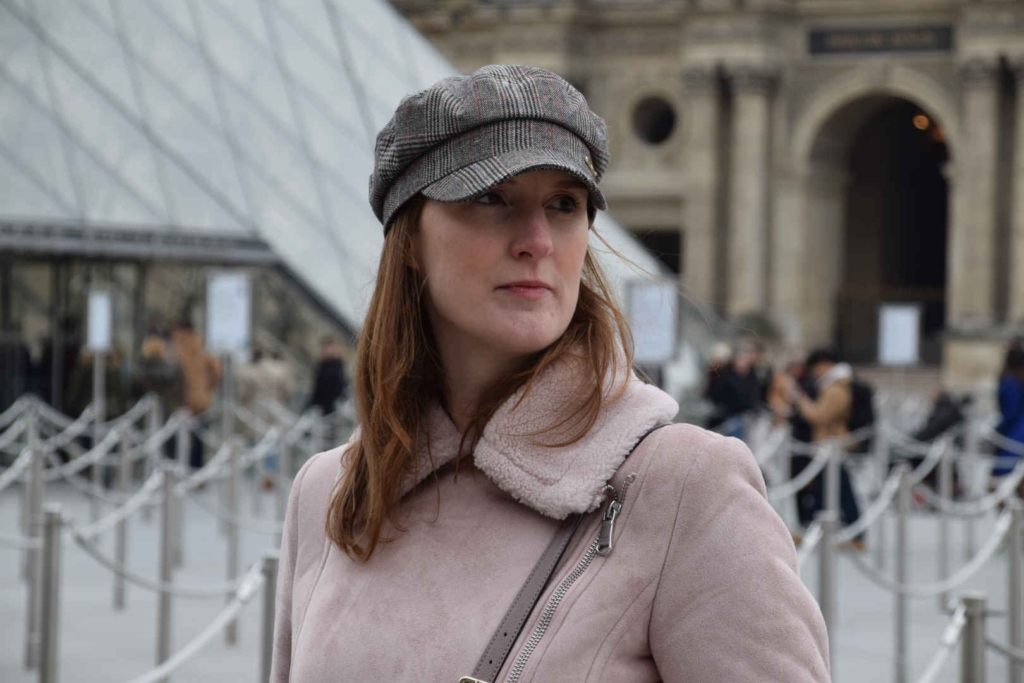 Top tips to stay warm while you explore Paris in winter
While Paris is a stunning city to walk around, as it's cold you will no doubt want to step into shops and attractions to warm up. There are some excellent clothes and shoe shops near the Pompidou Centre, where you can make the most of the heating while browsing the latest displays.
Pro tip: Buy the Paris Museum Pass for fast track entry to more than 60 attractions around the city, which could be a saviour on a frosty day.
At the Musee D'Orsay, you can browse the art exhibitions, then shrug off your winter coat as you enjoy lunch in this opulent setting and marvel at how lucky you are to be in Paris.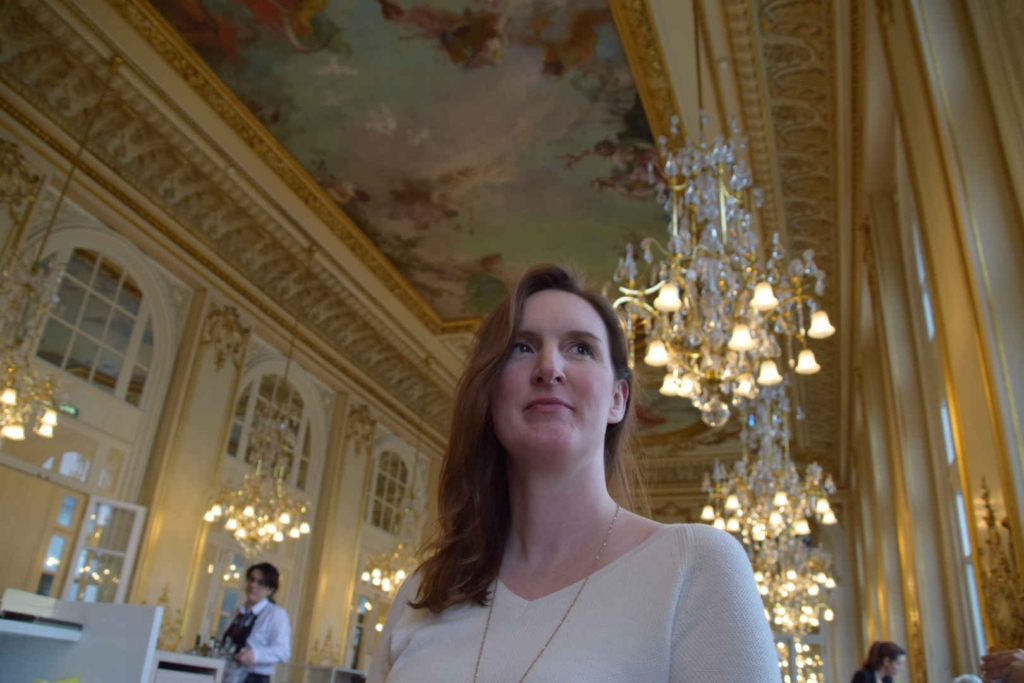 There are only a couple of hours of sunshine a day at this time of year, so it's a good opportunity to visit one of the city's remarkable art galleries and museums. On the plus side, shorter days means more time to see the Eiffel Tower at night, decorated in the glittering lights for which it is famous.
Snuggle under a blanket on a guided bus tour of Paris's famous festive lights from late November to early January.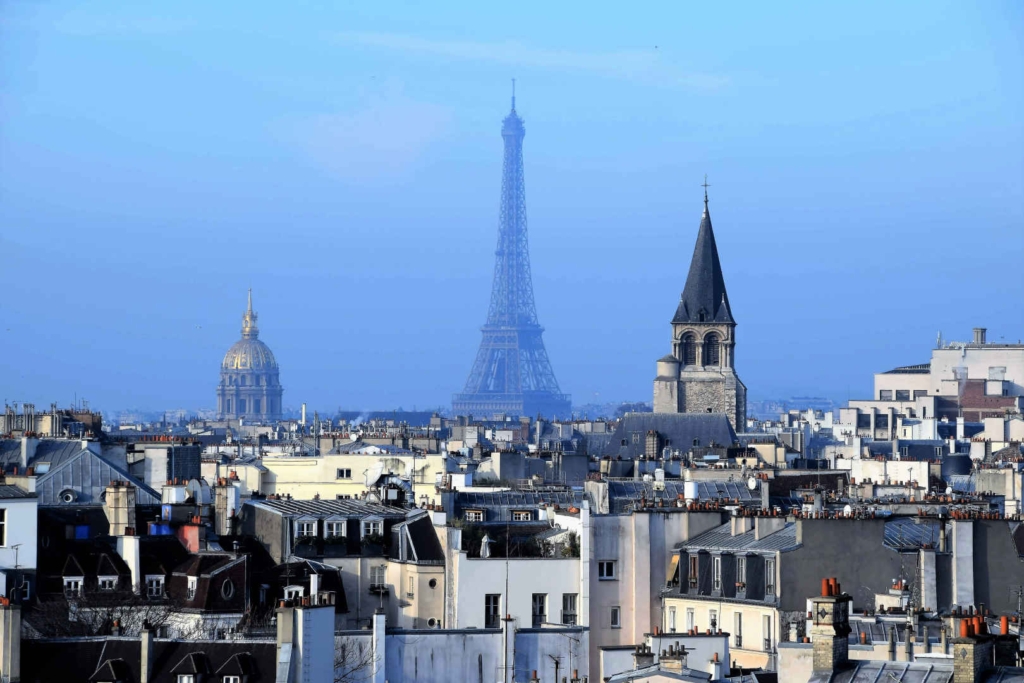 Delightful day trips from Paris
Overnight trips or day trips from Paris in winter include the Mont Saint Michel. This fairytale abbey on an island is France's most visited tourist attraction outside of Paris and lies three hours west of the capital by train (check out this top-rated organised day trip). It's open all year round.
Just over two hours away from Paris by train, close to the historic city of Poitiers, is the technology and entertainment theme park, Futuroscope, which is a lot of fun. It's open most weekends throughout winter, though it closes for three weeks in January.
What to wear in Paris in winter
So there you have it – your guide to staying chic in the French capital during the coldest months. Choose your pieces carefully and make a statement, while staying comfortable.
Pull out your most luxurious fabrics and faux furs, pare down the look with jeans and flat shoes, adopt a nonchalant attitude and go explore the sensational City of Lights.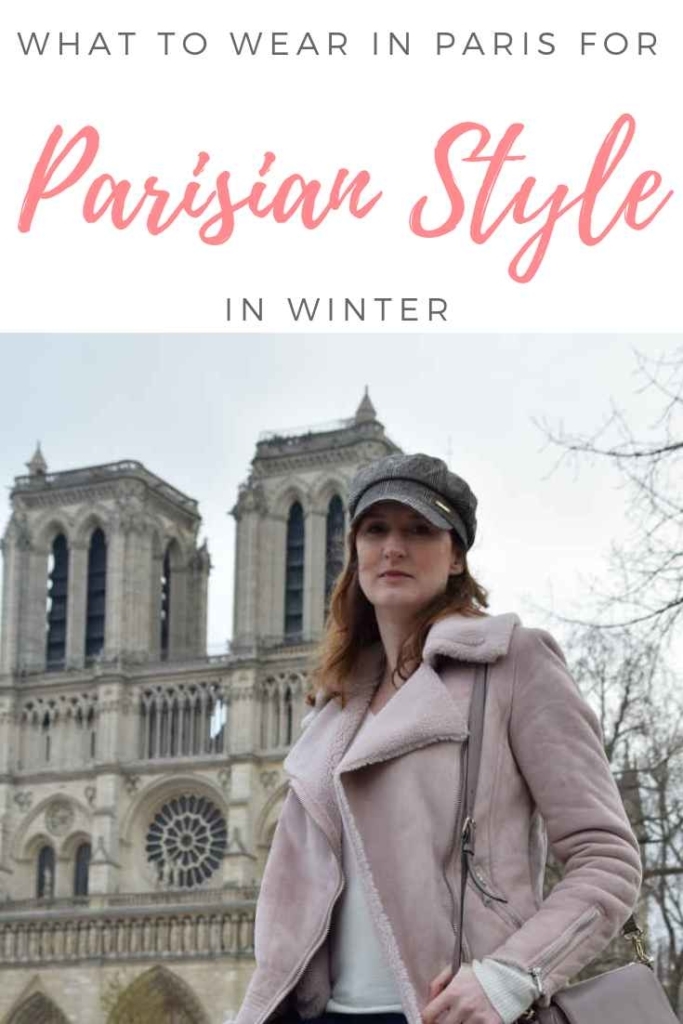 Now, find out everything you need to know about visiting France's fairytale abbey on an island, Mont Saint Michel.