Move over Disneyland Paris, there's another French theme park you need to know about, and this one isn't just for kids. It's the robot-dancing, 4D-experiencing, utterly unique Futuroscope, France, which fuses 21st century technology with cinematic and multimedia innovations. Here is everything you need to know about this awesome theme park.
A historical context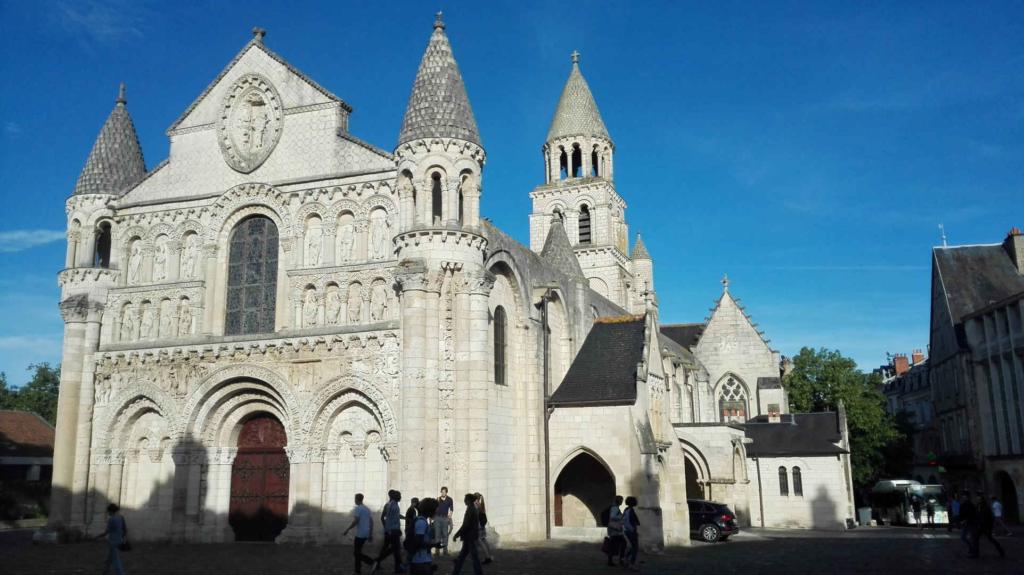 Futuroscope sits on the outskirts of the picturesque university city of Poitiers in western France, which is less than two hours from Paris by train. Poitiers dates back – astonishingly – to the first century. A walk around its charming cobbled streets reveals al fresco cafés and impressive historical architecture. The church of Notre-Dame la Grande is adorned with intricate statues that stand as a masterpiece of Romanesque religious art, while the city's cathedral features an enormous, rare and magnificent medieval stained-glass window. A short bus ride or car journey from this ancient city opens up an equally astonishing glimpse into the future.
30 years of imagination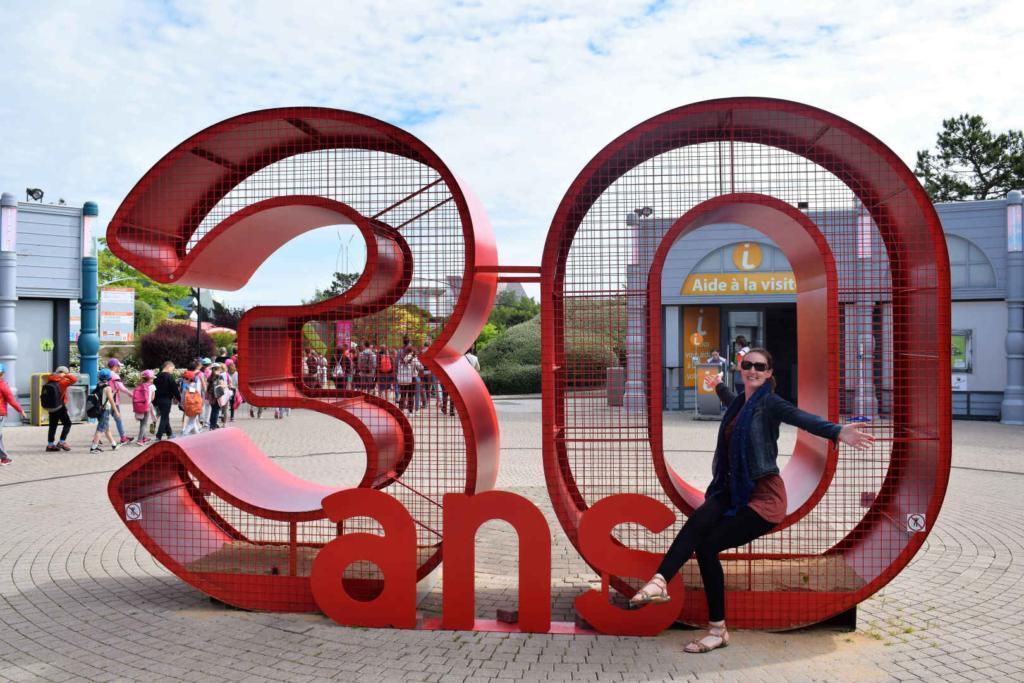 Awarded in 2019 as one of France's best amusement parks, according to TripAdvisor Travelers' Choice, Futuroscope recently celebrated its 30th anniversary. Since it opened in 1987, an estimated 50 million visitors have walked through its doors for its award-winning attractions. Now, this one-of-a-kind France theme park is a major name in the country's tourism industry – and for good reason.
An extraordinary journey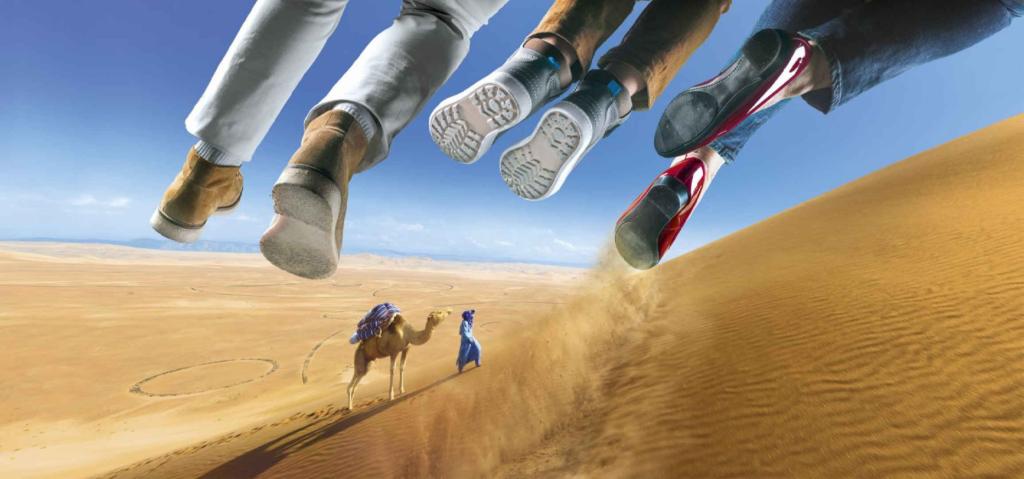 One of the new treats introduced for the theme park's 30th birthday a couple of years ago is Europe's first ever state-of-the-art flying movie theatre. Passengers buckle up on a tilting 84-seat platform, facing an enormous curved screen. The Extraordinary Journey is a heart-racing, round-the-world adventure, inspired by French author Jules Verne's famous novel Around the World in 80 Days. The 'flying' seats and multi-sensory special effects, like wind and rain, make you feel like you are participating in the film. Visitors soar over the Sahara desert, base jump from futuristic Dubai skyscrapers, hurtle between hot air balloons over Yellowstone National Park and speed straight into a mountain storm. It's definitely a level up from any other simulator ride I've experienced: thrilling, intense and emotive. It's suitable for adults and children over 3'5″ tall.
Dances with robots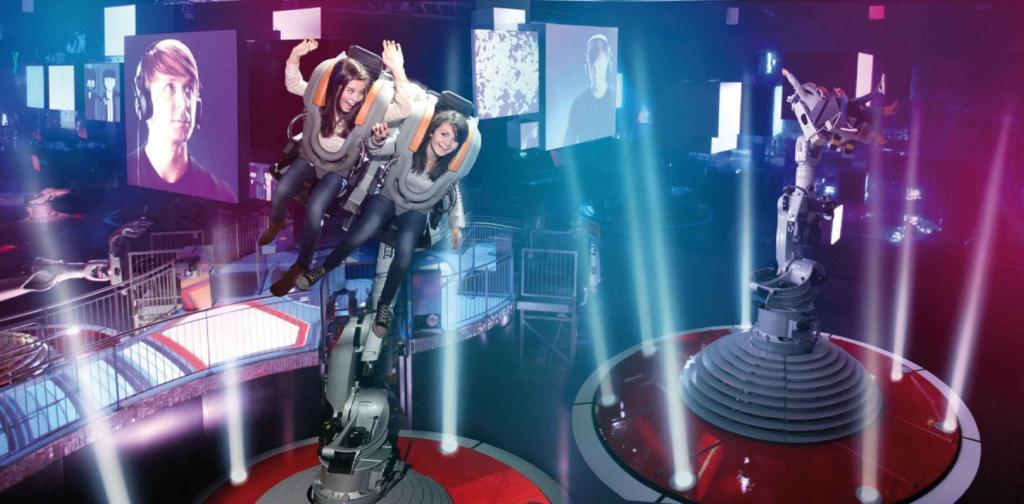 A favourite at Futuroscope is Dances with Robots. You pair up with someone to sit in the 'hand' of one of ten 7m-high giant robot arms extending from the floor. A pumping playlist is provided by French DJ Martin Solveig and the robot arm twists and spins you around in time to the beats. You can select three different levels of intensity – we chose medium but it was still pretty full on! If you don't fancy being propelled on an aerial dance, you can choose instead to watch the action from the viewing balcony. From here you can still appreciate the lighting effects and video sequences. The guidelines say it's for adults and children over 4 feet tall, though I would say it's not for the faint hearted!
A glimpse into the future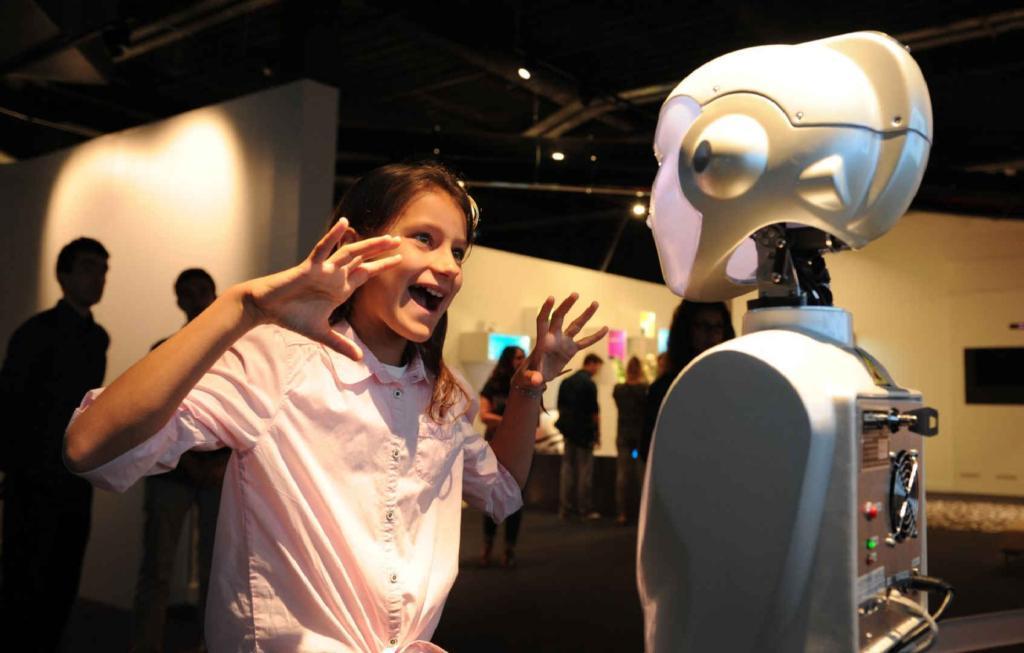 Futuroscope is about more than just rides. As well as IMAX movies immersing you into the world of tiny creatures, outer space or under the sea, there are excellent 4D experiences: the super fun Ice Age: the 4D Experience and Arthur: the 4D Adventure, which go one step further. There is also a Futur Expo exhibition displaying the current technology that is paving the way for the future. You can touch and play with robots, connected devices and 3D printers, to try out these innovations that are set to transform our daily lives in the not-too-distant future.
Affordable for families
It's really fun for all the family – and it's affordable too. Futuroscope is the only France theme park to guarantee a entrance price for kids aged 16 and under (from €37 for a day ticket) and free admission for under-fives. Younger kids will enjoy the park's dedicated Children's World which has over twenty specially-designed games and rides for little ones. Adult day tickets are from €45 and there are promotions based on multi-day tickets and breaks at one of the park's hotels. All tickets include an impressive evening show from Cirque du Soleil, which is described as an 'aquatic fairytale'!
Outstanding architecture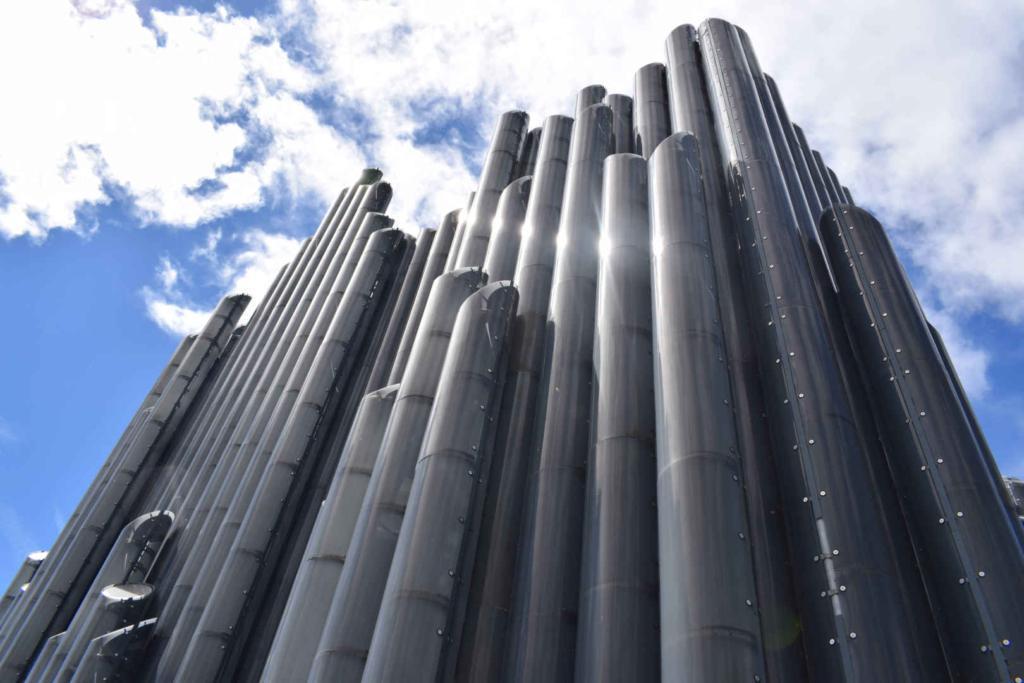 Simply walking around the park is pretty special, with striking architecture as far as the eye can see. Gigantic metal and glass sculptures lend the place a futuristic, otherworldly aesthetic. For example, The Extraordinary Journey is housed in a remarkable building known as The Magic Carpet, created in 1992. Its name comes from the fact that it used to contain the world's only double IMAX theatre, with one of the screens on the floor, so viewers felt like they were floating. The building's polycarbonate tubes, resembling organ pipes, rise from 20 metres below ground up to 40 metres in the air. Projectors light them up at night, as they represent a bundle of optical fibres and a symbol of communication. Its French architect Denis Laming was only 34 years old when he submitted his bold and visionary design proposals for Futuroscope in early 1984. For the last 20 years, Laming has conceived and designed all of Futuroscope's buildings.
Futuristic dining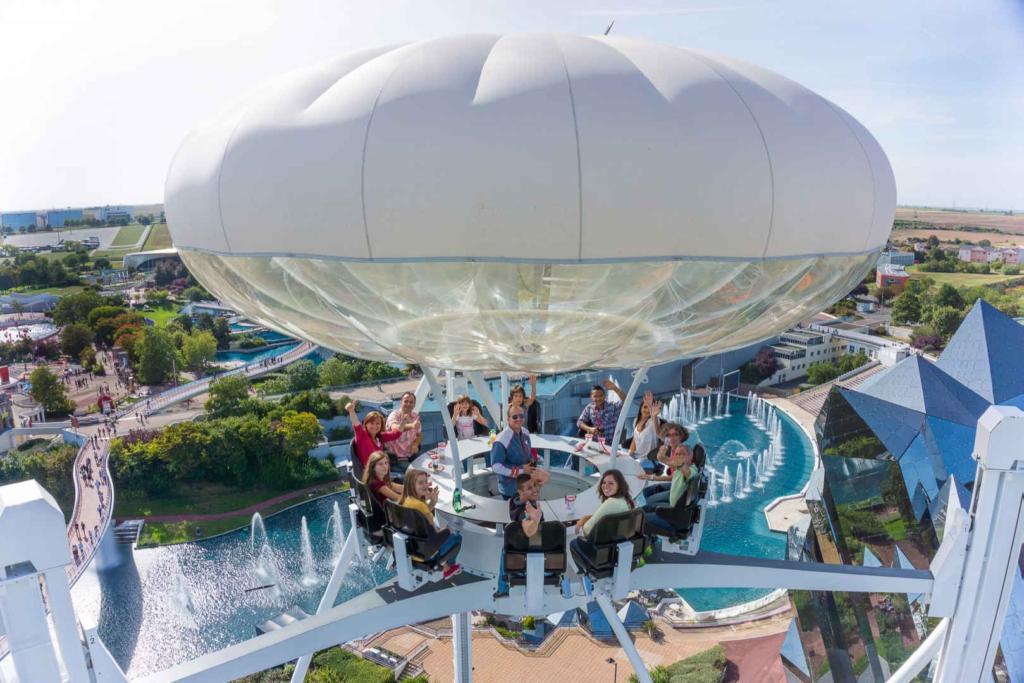 If you thought this France theme park's innovation stopped at its rides and architecture, you'd be wrong. The dining experiences at Futuroscope are also impressive. This is no standard theme park fast food fare. Visitors to Futuroscope have a choice of eight themed restaurants and nine takeaway outlets. Since 2013, it has been home to the world's first skybar, where you can enjoy a drink 35 metres in the air, with your legs dangling down. Inside the park's Futur Expo is a 'Bar Lab', where you can experience the art of molecular gastronomy: we were served fun, foaming dry ice cocktails. Whether you choose futuristic or traditional cuisines, buffet or gourmet dining, the park takes pride in the quality of its food, which is all devised and prepared by chefs on site.
Final thoughts on the Futuroscope France theme park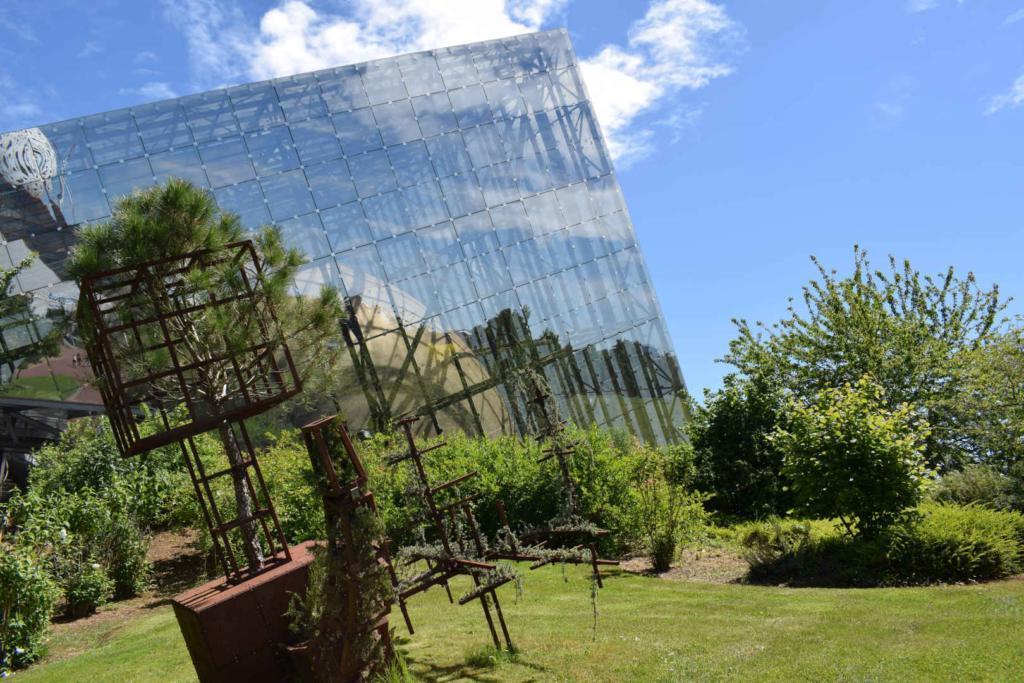 There is so much to see and do at Futuroscope, France's most fantastic day out. There's a fair bit of walking to get from one attraction to another, so I advise you make a whole day of it, or stay there overnight, so you can take your time to stroll around the sites and enjoy the evening show.
A big thank you to Futuroscope France who hosted our trip.
Now, find out everything you need know about France's hugely popular Mont Saint Michel.