If you are travelling to Japan for the first time, you may be looking for a way to see as much of the country as you can while sticking to a budget. Here is how to plan the best Japan 3 week itinerary for a backpacking Japan trip.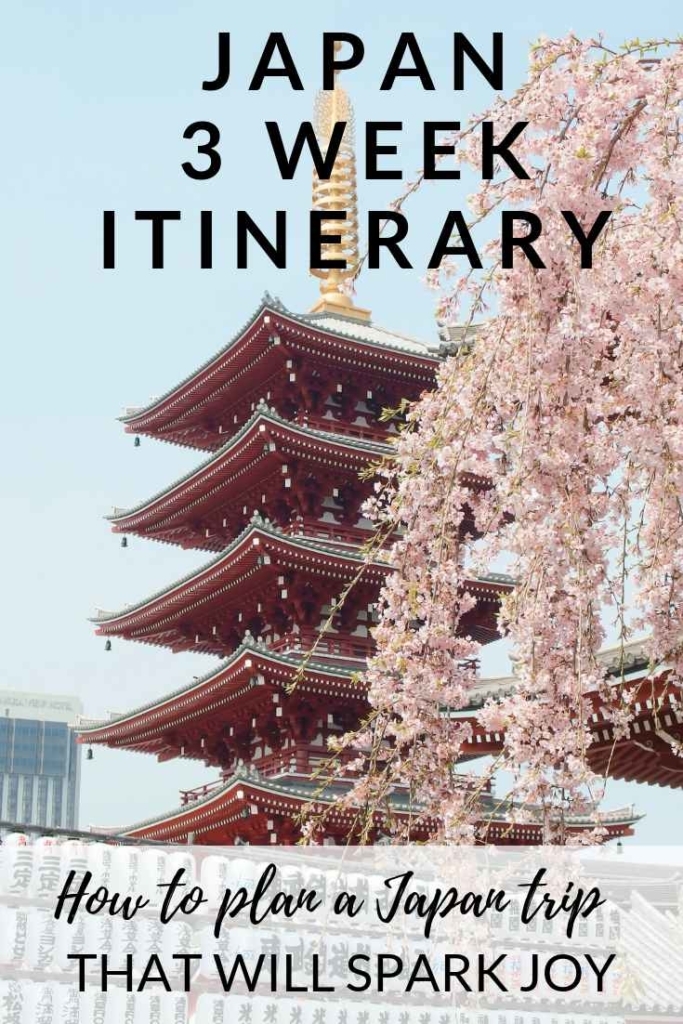 How to plan a trip to Japan
When I was travelling through Southeast Asia with my boyfriend a few years ago, we spent time on the beautiful island of Tioman in Malaysia. Here, while taking a break from the heat at a tranquil waterfall, we met a young Japanese couple. "We'd love to visit your country one day," we told them, so they kindly drew us a map of their recommendations of all the best places to go in Japan.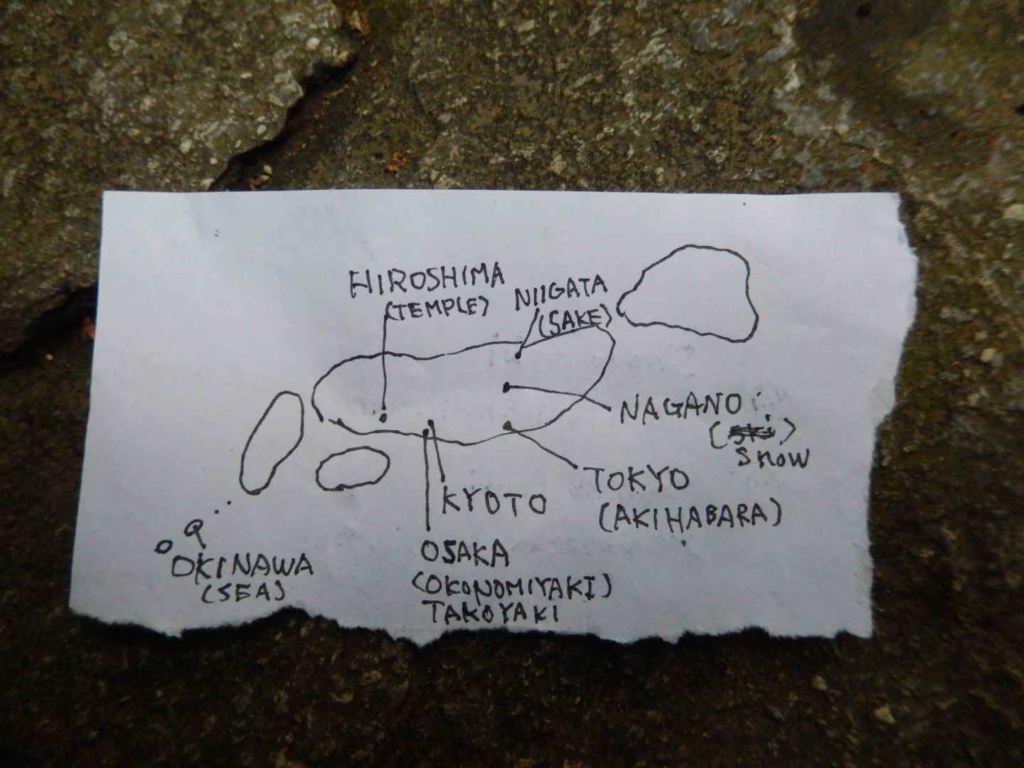 So here we are, five years later, finally planning our Japan backpacking route as we prepare to spend 3 weeks in Japan from mid-April to May to celebrate my birthday. And we are hoping to visit all the places that our Japanese fellow travellers recommended. Read on for how to plan a trip to Japan.
Best time to visit Japan
Spring is said to be the best time to visit Japan because it's cherry blossom season. My birthday is in April, so we decided to go from mid-April to the first week of May for a Japan itinerary of 21 days. This will give us enough time to see plenty of the country, while also making the most of the national holidays over Easter and at the beginning of May.
However, in 2019 the cherry blossoms are forecast to bloom early, so there are no guarantees we will see any of these famous Japanese pink flowers. Also, it was only after I booked our flights with ANA (All Nippon Airways) that I realised that our dates coincide with Golden Week, during which there are a number of national holidays in Japan. At this time of year, many tourist spots across the country are much busier than normal, as well as transport and hotels. Normally the advice for international tourists is to avoid this period. Not only that, this year Golden Week coincides with the abdication of Japan's Emperor Akihito and the expected ascension to the throne of his son Naruhito, Crown Prince of Japan, ushering in a new era for the country. That means additional national holidays and a momentous time in history to visit Japan.
Tokyo itinerary – 4 nights
Our flight will land at Tokyo's Haneda airport, which is around 10 miles from Tokyo city centre, while the city's other international airport, Narita, is closer to 40 miles away. For this first stop in our Japan travel itinerary, we will stay in a central part of Tokyo called Akasaka, which is close to tourist attractions and parks, as well as being a convenient location to get around the city. Accommodation here is relatively expensive and the rooms are smaller than usual Western hotel standards. These first four nights include my birthday, so I look forward to marking the occasion in this incredible city. Some attractions here have offers if it's your birthday, such as complimentary karaoke room hire or a free pass and drinks at a city tower's rooftop bar. Following our friends' recommendation, we also plan to visit Akihabara, a shopping hub full of electronics retailers, toy shops and the Tokyo Anime Center.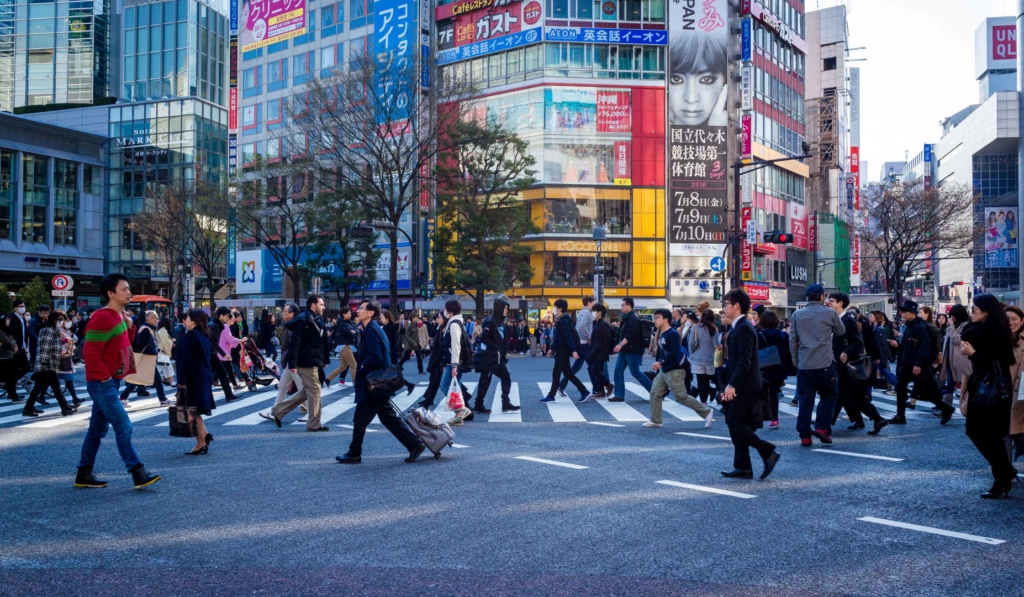 Okinawa itinerary – 5 nights
The next destination in our backpacking Japan itinerary is Okinawa, as recommended by our Japanese friends in Malaysia. We will take a domestic ANA flight from Tokyo for the three hour journey.
Located hundreds of miles south of the main Japanese islands, the Okinawa islands have a subtropical climate, with average temperatures hovering above 20°C most of the year. The islands are surrounded by some of the world's most abundant coral reefs, including the largest colony of rare blue coral, so we hope to do some scuba diving here. Known as Japan's best-kept secret, the islands are also famous for their stunning beaches as well as an impressive aquarium, which used to be the largest in the world. Cultural influences include trading partners China and Taiwan, as well as the US, which still has a military base here. We will be staying on the main Okinawa Island, in a beach-side apartment, and plan to hire a car to explore the island. We look forward to discovering the relaxed and healthy lifestyle that makes Okinawa's population among the longest living people in the world.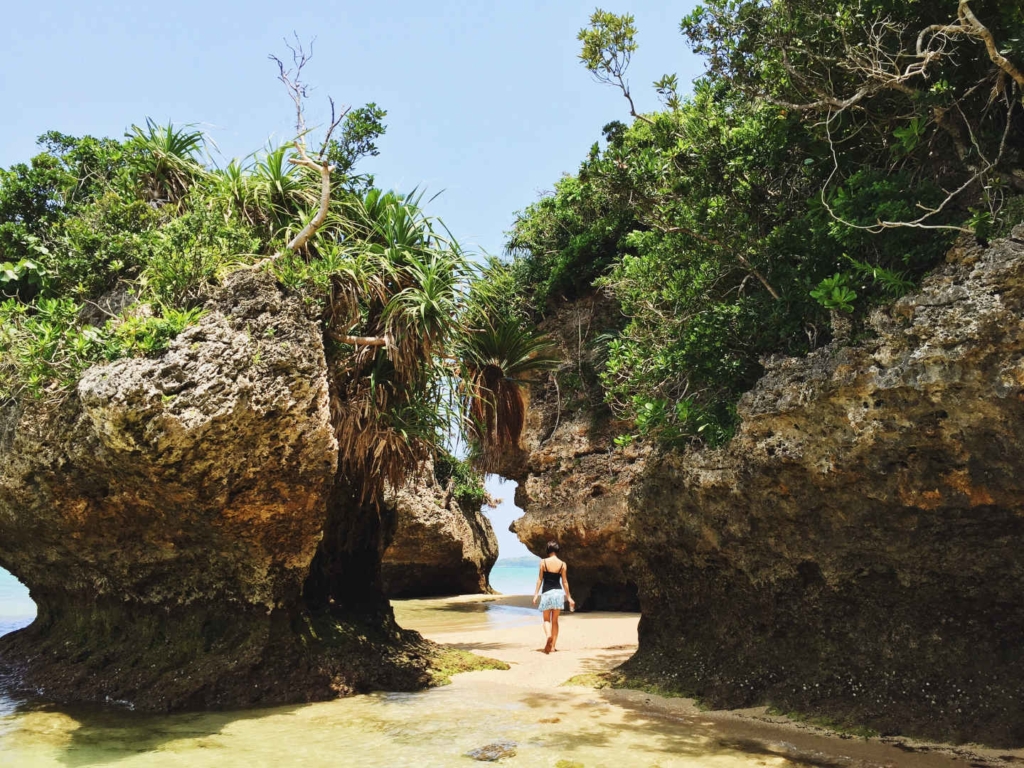 Okinawa has historical significance, as the Battle of Okinawa was World War II's last major battle. Next year will be the 75 year anniversary of the bloodshed when over 180,000 US troops invaded Okinawa Island as part of their plan to defeat Japan.
Nagasaki and Hiroshima – 2 nights
Only a few months after the Battle of Okinawa, the US moved their focus north to drop atomic bombs on the cities of Hiroshima and Nagasaki on Honshu, Japan's largest island.
The most convenient direct flight from Okinawa to Honshu for our Japan trip itinerary was to Nagasaki, which takes just 1.5 hours, so we have decided to make this a stop on our route. Here in Nagasaki, we will be staying in a traditional Japanese ryokan, where the floors are covered with tatami straw mats, guests wear kimono, dining at a low table and sleep on futon beds that are rolled away during the day.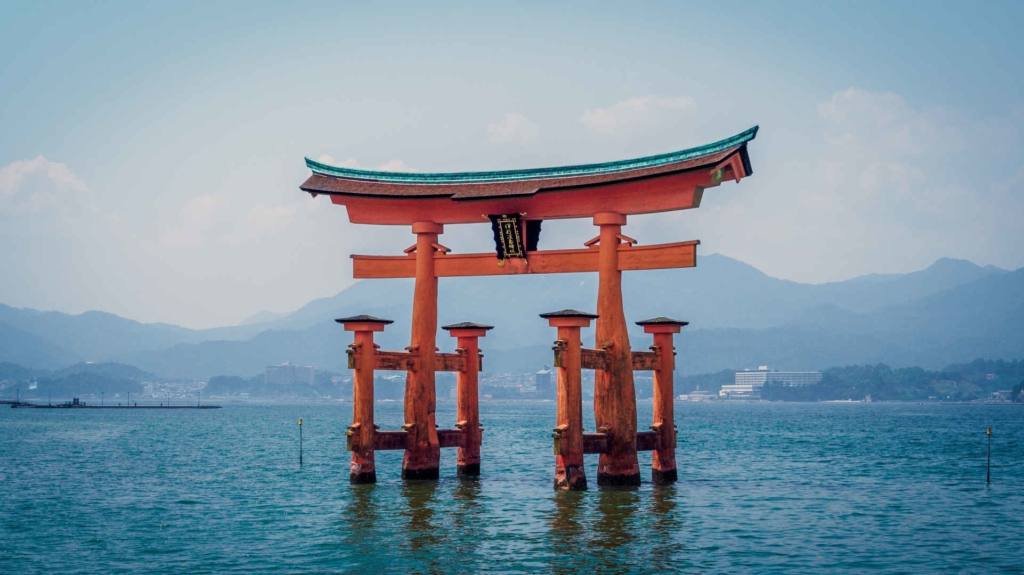 From Nagasaki, it's a four hour train journey to Hiroshima, with a transfer at Hakata station. The best way to travel around Japan is by bullet train, so we have decided to buy a Japan Rail (JR) Pass in advance, which keeps the costs down. At Hiroshima, as well as the Atomic Bomb Dome and Peace Memorial Museum and Park, we plan to take a trip to the nearby picturesque Miyajima Island, where deer roam fearlessly among the tourists and the 'floating' Great Torii Gate is a popular spot for photos. It marks the entrance to the 12th-century Itsukushima Shrine.
Osaka and Kyoto itinerary – 4 nights
From Hiroshima, it's a 2.5 hour high speed train journey to Osaka. This will be our base for the next four nights. Home to 19 million people, Osaka is a huge port city known for its modern architecture and nightlife. Its primary historical landmark is the 16th-century Osaka Castle, which is surrounded by a moat and park with plum, peach and cherry-blossom trees, as well as the third-century Sumiyoshi Taisha, one of Japan's oldest Shinto shrines. The city is renowned for its tasty street food so, as guided by the notes on our rudimentary map, we intend to try okonomiyaki – Japanese savoury pancakes – and takoyaki, stuffed batter balls topped with sauce.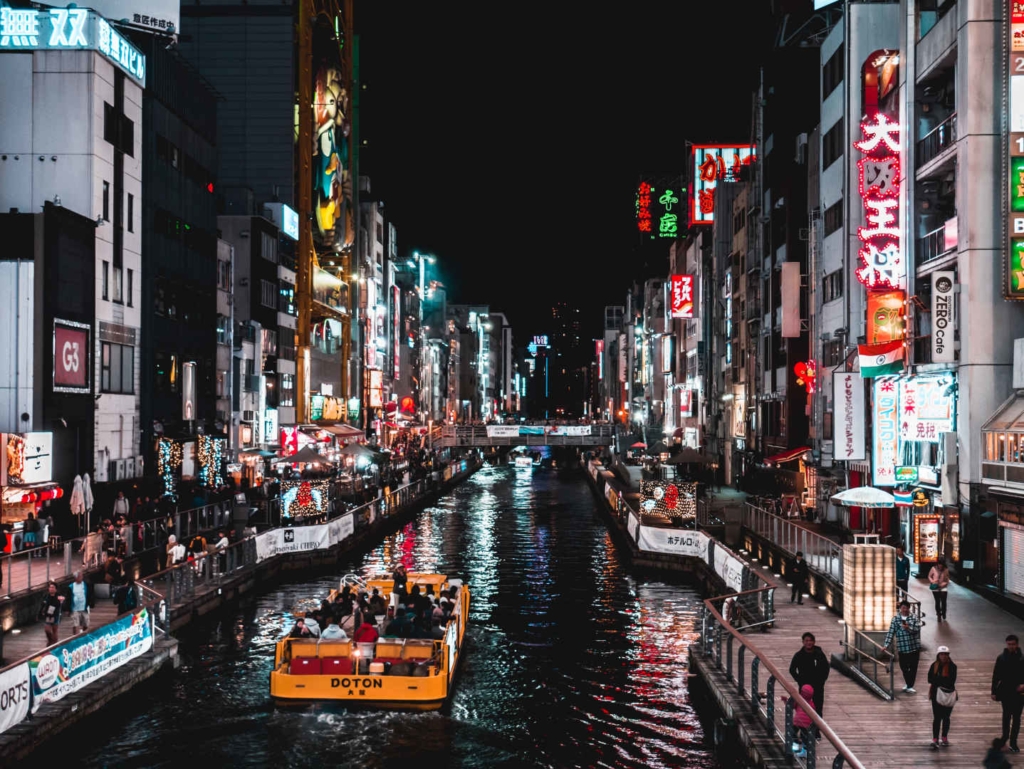 Osaka is just a 15-minute bullet train from Kyoto and accommodation is cheaper, meaning it's a great base to see the two cities. Once the capital of Japan, Kyoto is famous for its 2,000 beautifully preserved religious places, including 1,600 Buddhist temples and 400 Shinto shrines, as well as imperial palaces, gardens and traditional wooden architecture, making it a popular tourist destination. The historic monuments of ancient Kyoto are a UNESCO World Heritage Site. It is the setting for the acclaimed 1997 novel, Memoirs of a Geisha, which tells the story of a fictional female traditional entertainer working in the city around the time of World War II.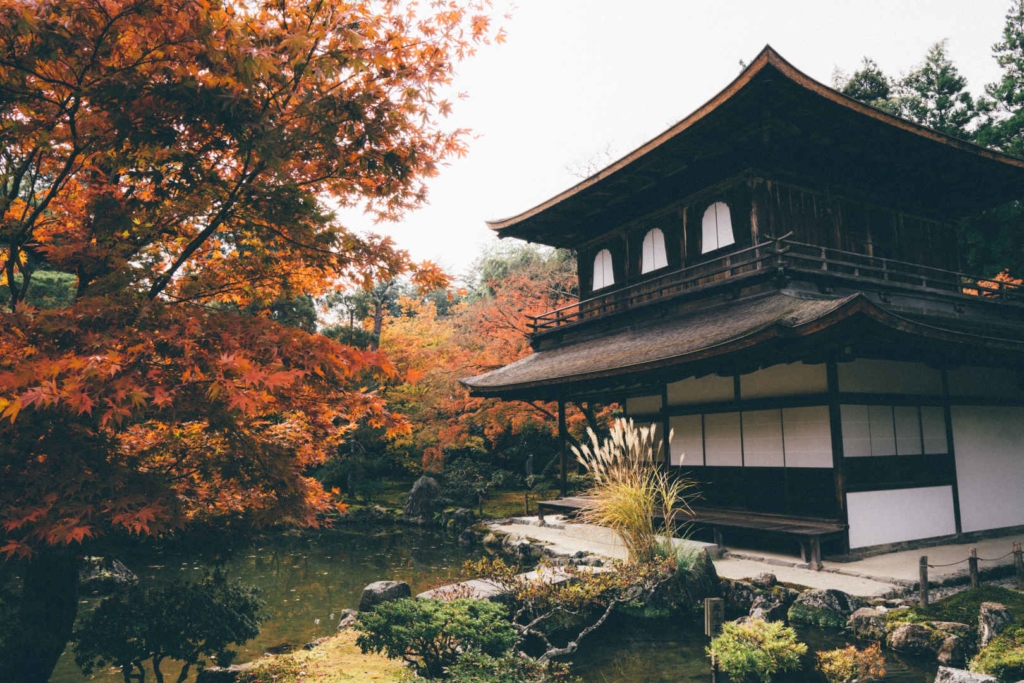 Day trips from Tokyo – 3 nights
Our three weeks backpacking through Japan brings us back to Tokyo, where we will base ourselves for the final three nights. From here, we plan to visit Mount Fuji and bathe in one of its famous hot springs while enjoying the views. We are also hoping to take day trips to the final two places on our Japanese friends' map. Niigata is a port city said to produce the world's finest sake, Japan's famous rice wine, while Nagano is a ski resort famous for the snow monkeys bathing in the hot springs of Jigokudani Monkey Park.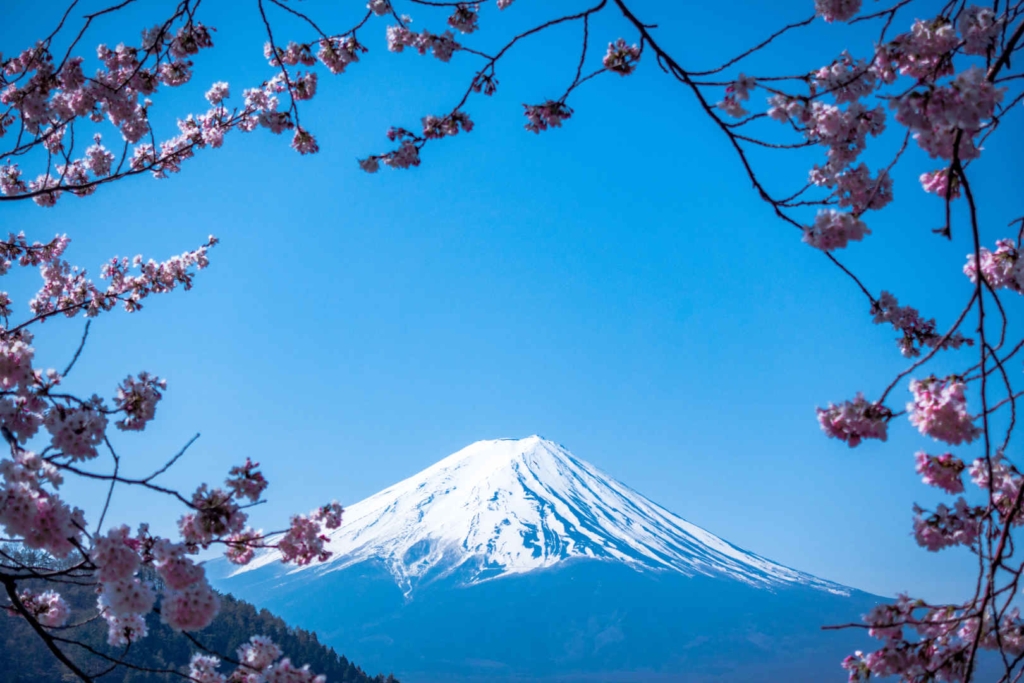 Embarking on a Japan 3 week itinerary
While we have almost a full 21 days in Japan, it still doesn't feel like enough time. There are so many places to see, we are already talking about returning. For example, our itinerary doesn't explore much of northern Japan, which is said to be full of fascinating places to see. I was hoping to go to the cherry blossom festival in Aomori's Hirosaki Park, but it looks like the timings won't work out as it's so far north. Fingers crossed we will see some late-blooming cherry blossom elsewhere on our Japan travels. But whatever happens, I know we will have an amazing time and I can't wait to see, eat and experience everything this unique country has to offer.