There are many ways to see the wonders of Africa. One of the most memorable experiences if you're backpacking Tanzania, is to go on a sensational Serengeti hot air balloon trip at sunrise. This is the ultimate way to see the landscape and animals of Tanzania, as you float serenely through the sky.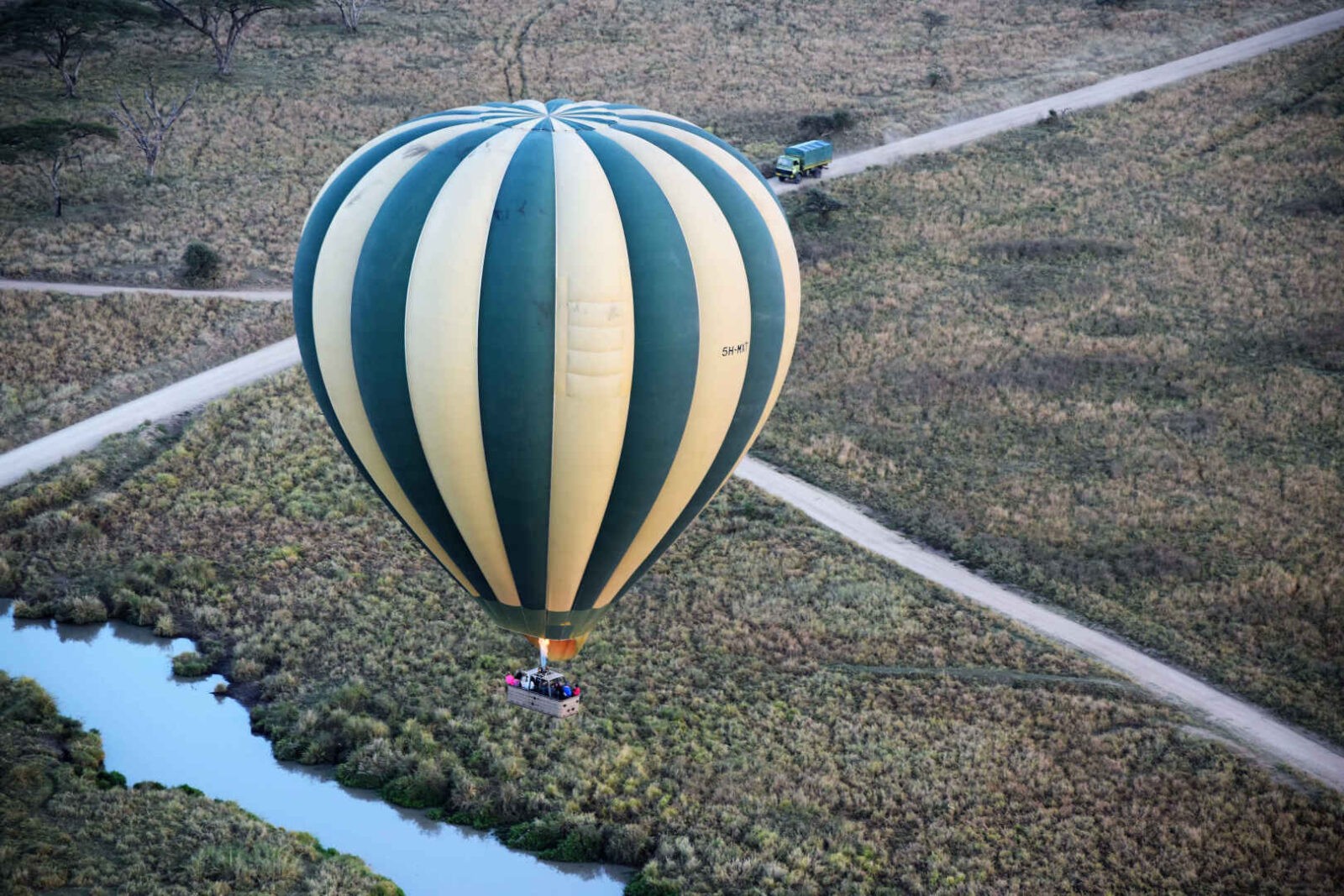 Entering the Serengeti
Having already explored Nairobi and Kenya's Maasai Mara – we entered Tanzania's part of the Serengeti, including the Ngorogoro Crater and Serengeti National Park.
Magnificent Mount Kilimanjaro watched over us as we drove the eight hours across the border from Kenya to Tanzania in our tour group's large orange truck. Then finally we were there, on the edge of the Ngorongoro Crater, for the start of an unforgettable backpacking Tanzania adventure.
Flying in a hot air balloon Tanzania style
The next morning we had a 4am start for our Serengeti hot air balloon safari. In a large field, we watched the balloons being inflated with the powerful flaming bursts of air.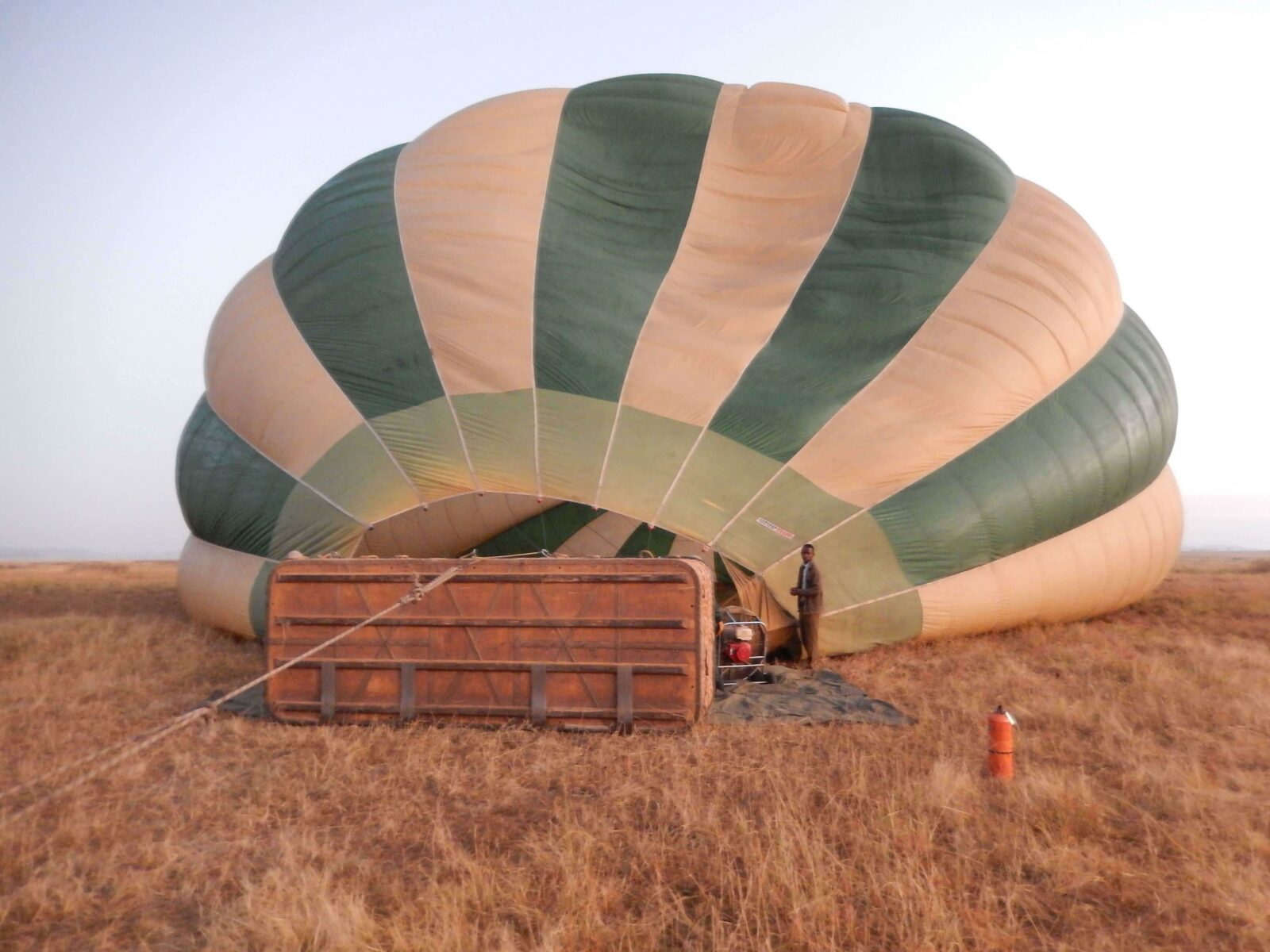 Sliding into the basket compartments we fastened our seatbelts, like on a roller coaster ride. Our pilot had two decades of experience and was clearly passionate about his job.
Floating high up it felt like being in a dream, it was so smooth and so quiet, punctuated by the occasional blast of the burner.
Below us, we could see herds of animals awakening for morning and a hyena scouting around ominously for breakfast. Swooping low, we passed over a pond and spotted a crocodile and some hippos emerging for the day.
I wasn't expecting that the balloon would fly so close to the ground at times. It meant we had an incredible array of perspectives of the land and its inhabitants.
High up, we could see the cracks and scars of the land.
After an hour it was time to descend the Serengeti hot air balloon. We floated gracefully towards the ground and landed with barely a bump. Pretty much perfect.
To conclude this amazing experience, our hosts popped open bottles of French champagne in honour of the Montgolfier Brothers who first successfully launched a manned hot air balloon flight in 1783. We were then each handed a certificate and feasted on a decadent breakfast under the sun. A blissful way to end this adventure. It felt as though we'd already achieved a lot, even though it was still the morning.
Book your Serengeti hot air balloon sunrise trip in advance online for the experience of a lifetime.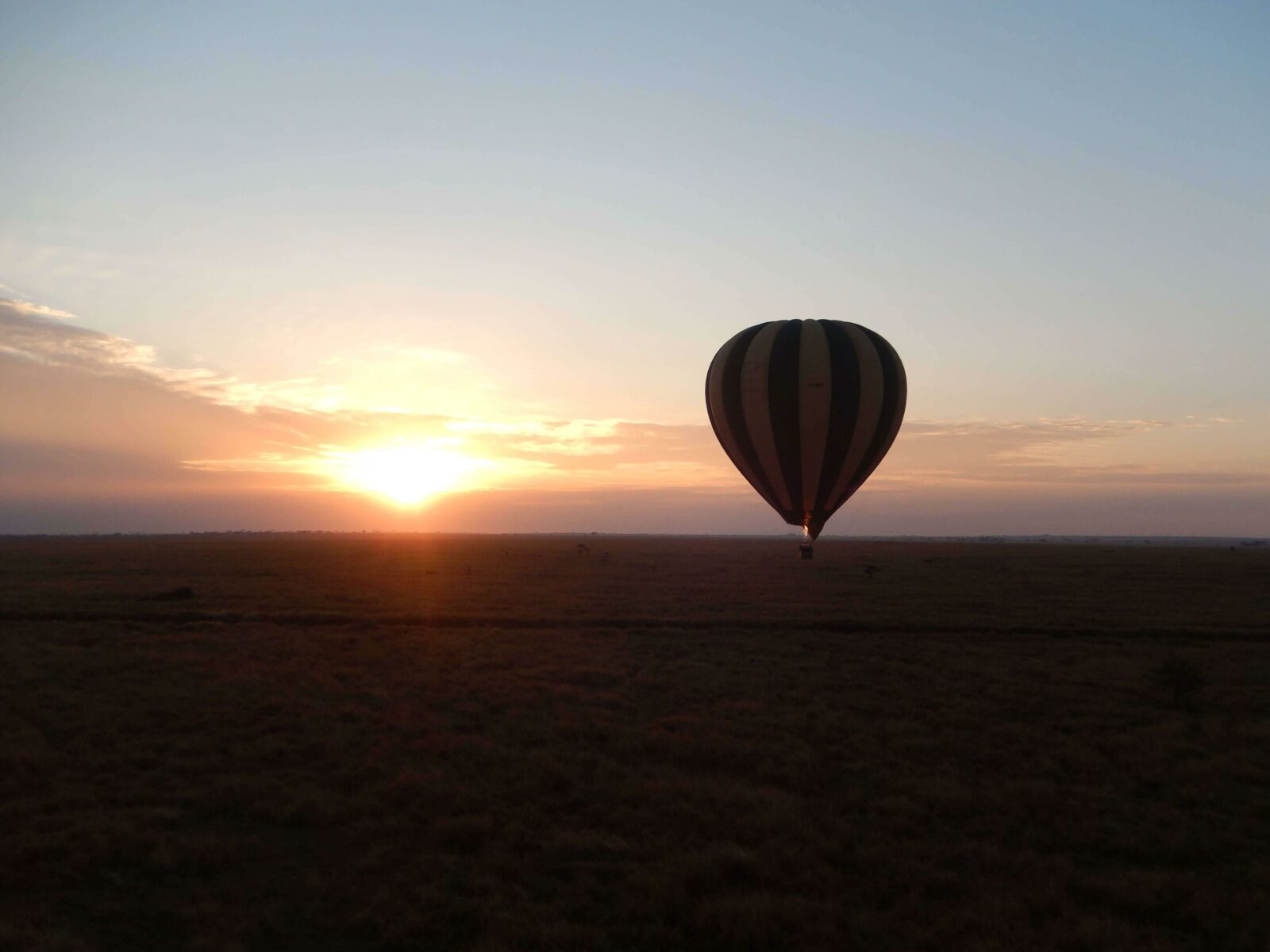 Now read about all the relaxing things to do on Tanzania's neighbouring island of Zanzibar.