This post was written in June 2013, when I was concluding two wonderful months in Bali.
I admit it. I've been a bit of a grump these last few days. For all my talk of yoga, healing and being at peace, I have also felt anxious and sad. I've been moping around feeling sorry for myself. Why? Because I am about to leave Ubud in Bali, and Asia in general.
After four months it feels like the first magical leg of this trip is now over. The culture, the people, the food, the affordable lifestyle, the music, the singing of birds and insects, the spirituality and the beauty of the places I've been to. The ways in which these places have opened me up and given me opportunities to meet inspiring people and have experiences I will never forget.
I know that something else entirely awaits me, as I prepare to return to the familiarity of Western society with my first ever visits to Australia and New Zealand. Will the magic be over too?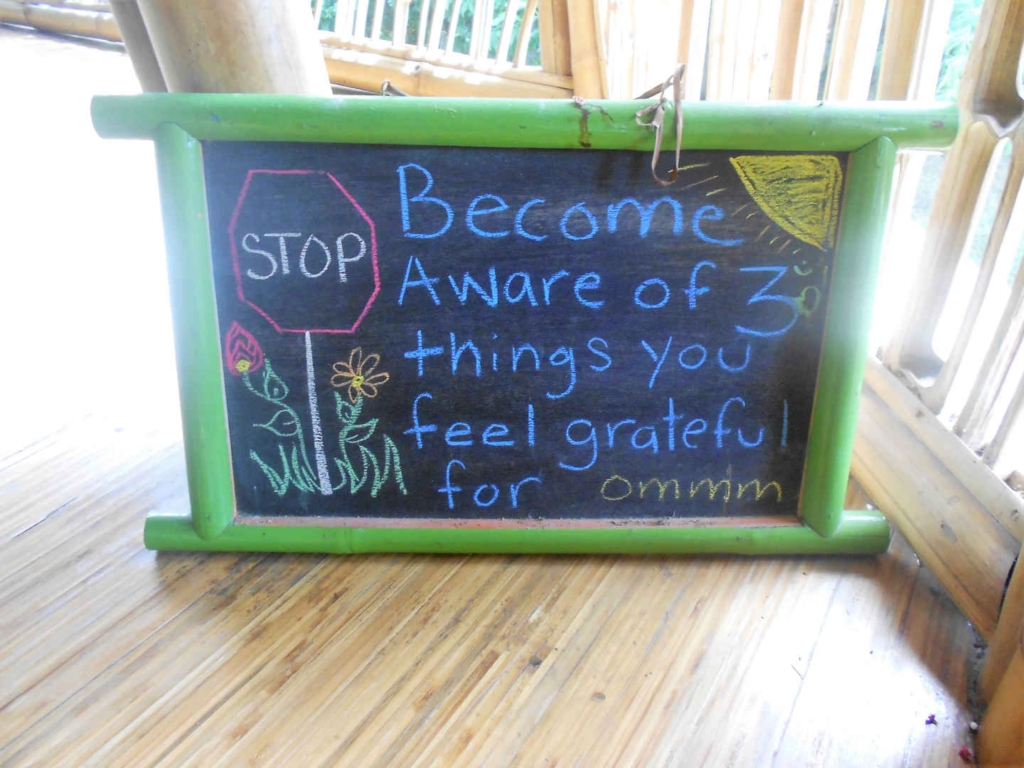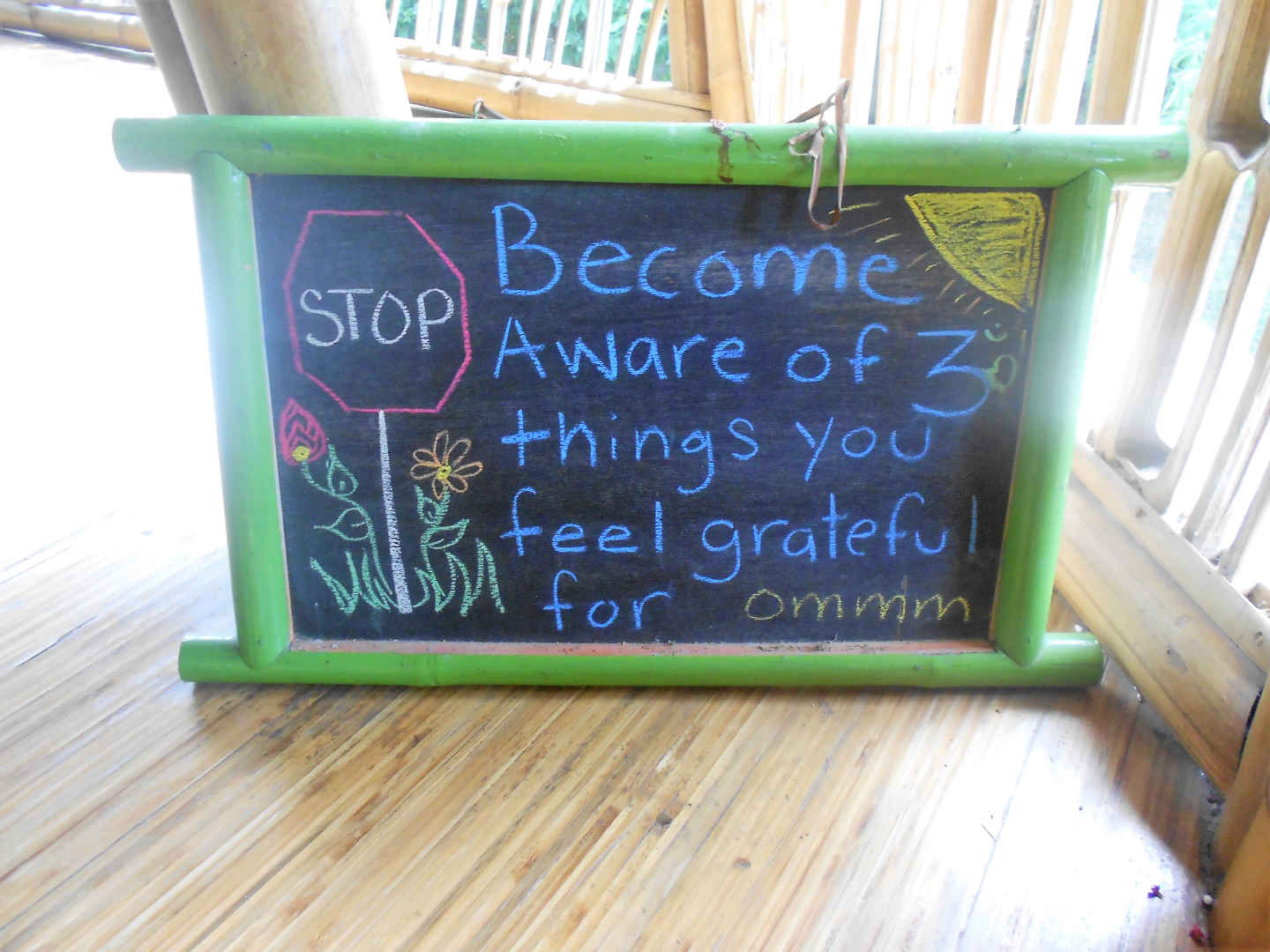 One of the hardest things about travelling, I've learned, can be moving on from where you've put down your temporary roots. Somewhere perhaps you have become quite attached to or where you've made some great new friends. Sometimes I have found this to be quite emotional, whether I have a clear sense of where I'm going next or if I just know I need to continue my journey one way or another.
This happened a couple of times in India, but things would always fall perfectly into place. In Thailand and Malaysia I simply extended my stay (thank goodness for flexible flights). Then I got to Bali. As this special island took me in the palm of its hand and encouraged me to rest, relax and take in its beauty, it soon became clear that I would want to stay for longer than the month granted by the on-arrival visa.
Here, I was lucky enough to meet up with Sarah, a friend from home who is also on a round the world trip, and the two of us fell into a relaxed and easy lifestyle in Ubud, taking daily yoga classes, eating delicious food, cycling round the rice paddies and watching live bands play at local venues in the evenings. But as our respective leaving dates approached, we each became unsettled.
I had planned to visit Java for a week, but couldn't bring myself to leave Bali. Sarah pushed back her flights and I extended my visa for an extra month. We were not alone: apparently around half of visitors to Bali end up staying longer than planned. But Sarah's visa expiry date loomed and we had to say an emotional goodbye, as she continued her global travels.
So, it is my final few days in Ubud. And I am in a sulk that it will soon all be over. My departure date is beckoning and I am not happy about it. I have come so far, learned and grown so much since I set out on this trip and I don't want it to stop now.
Should I extend my stay further and soak up more last moments of Asia? I have two more weeks left on my visa. Am I really ready to move on?
Reluctant as I am to leave, my personal journey in Bali – for the moment – is done. When I met up with free-range career guru Marianne Cantwell for lunch, she shared that whenever she is in Bali, she finds it a transformational experience, and each has a theme, something that this spiritual island chooses to shine a light on. For me, since I arrived, the theme has been about love, in all its forms – relationships, friends, family and self. No wonder I don't want it to end.
But now I've realised that I've worked through everything that I am supposed to here, I can accept that it is time to say goodbye and thank you to Asia. Just because I'm moving on, it doesn't mean things are coming to an end. They are just evolving, with new adventures on their way and good friends waiting for me in Australia.
***
When I arrived, bleary-eyed in the early morning sunshine of Cairns I felt happy and ready to enjoy this new place. I immediately met cheerful, smiling Australians who ask how you are and wish you a good day like they really mean it. Everything was sparkling clean. It was not so blindingly obvious that I'm a tourist. With English as everyone's first language it was comfortable and easy, and the Aussie sense of humour made me smile. There were no taxi drivers and other vendors yelling at me from all directions to spend my money with them. It was calm and quiet and organised. I had a real sense that the locals were willing to go out of their way to help you, which was quickly proven to be true. What a lovely country.
So, yes I have had to say goodbye to Asia and I still miss it. Especially Bali, which is still fresh in my memory. But it is not going anywhere – I can always return. Everything I have felt and experienced and learned will come with me wherever I go, so I needn't worry. My time here in Australia has already seen me taking a tour of the waterfalls and rainforest, and achieving my dream of scuba diving the Great Barrier Reef. Definitely a magical moment. And as for the daily yoga that I've also been missing? I am now in Sydney on day 2 of trying Bikram yoga – the class that takes place in a humid room heated to 40 degrees Celsius. Sweaty and intense, I feel totally energized afterwards. New adventures? Bring them on.