This was written in April 2013 in Malaysian Borneo, shortly after I'd arrived following my solo trip to Goa.
Over lunch earlier this week, a girl I recently met commented that I seem very happy. It made me stop and think how great that is, and how true it is. How happy I have become since I started my travelling two months ago today. I am so lucky to be on this journey and I am loving every minute. And, wow, what an adventure it has been so far.
I had heard many stories about India and I had prepared myself for a culture shock, but it never came. That said, I spent most of my time in Goa, a relatively tourist-friendly part of the country, so perhaps I would feel differently if I explored the 'real' India. From other travellers' tales, there are so many varied, rich and spiritual areas to visit in this amazing country.
There is a great sense of possibility in India, a feeling that the normal rules don't apply. On the roads, it's every man for himself – you need to keep alert as cars and scooters can come at you from all directions. If you want to do a U-turn just go for it, quickly. If you want to drive on the wrong side of the road for a bit, so be it. The only loose guideline seems to be to beep your horn every so often so other drivers know you're approaching.
This spirit of freedom and awareness is echoed in India's new generation of affluent tech graduates, who are founding start-up businesses and have no doubt in their ability to challenge and improve the status quo. A young guy I met there felt that almost anything is achievable if you know the market and how to approach it. These are exciting times for India's latest entrepreneurs.
On a darker note, India sometimes hinted to me at an undercurrent of danger. At times this can be daunting – like when my guest house owner in Palolem came to warn me not to befriend the locals 'as they will rob you'. Not to mention when I received a minor electric shock from the dodgy electrical socket in my room. But it can also be exhilarating. For a few hours, I waited for my flight in the hustle and bustle of Mumbai, feeling tired, cranky and very conscious that I was a lone female foreign tourist. However, once it turned to evening and I had a devilishly potent cosmopolitan cocktail in front of me, I got the sense that Mumbai could be a great city for a night out, in the right company.
One definite highlight for me in India was the food. I spent the whole month sticking to a vegetarian diet, with the odd fish dish thrown in for good measure. Having recently spent several years as a pescetarian, this was a pleasure for me – I just loved the amount of choice on offer and the fact that meat dishes are an afterthought to the menu, rather than the other way around. My favourites included tandoori paneer, egg curry, dahl fry, buttered naan, vegetable biryani and mushroom and pea pilao, washed down with a sweet strawberry lassi. Yum.
I must admit though that when I left India and landed at Kuala Lumpur in Malaysia, I felt a certain sense of relief that I was back to 'normality'. No more dirt everywhere you look, under your fingernails and sinking into your skin. No more putting up with the noisy spitting of the local men. No more disgusting, foul smelling toilets. No more being persistently shouted at to spend money and given ridiculous sky high prices when you actually want something. But it's all part of the fun. Here in Malaysia, thankfully, there seems to be more order and rules, and higher expectations of hygiene, health and safety.
Spending time in this part of Asia, I have become aware of how much people are at the mercy of the elements. Mother Nature rules the roost here. In India there were regular power cuts that would sink an entire town into blackness at just 7pm. Once, when I was in a restaurant in Arambol, an unseasonable downpour resulted in water mixing with the orange sand under our feet and turning into fluid mud, ominously seeping under our tables like molten lava. The waiters continued serving us, wading through the liquid. After all, there's nothing you can do to stop it. Come monsoon season, people just have to board up their houses and hope that the water doesn't rise too high inside their homes and destroy their belongings.
The Sanctuary resort on the bay of Haad Tien on Thailand's Koh Phangan is served only by boats – there are no cars and no real roads – meaning that the sea has her say about whether or not you can reach your destination. You could try and walk to the nearest town, but that means trekking for an hour and a half through the jungle. When I was there, one guy got lost and was stranded in the wilderness in his flip flops as it darkened to night time, with nothing but his mobile phone with a dying battery to light his way. Luckily, he eventually got back OK.
In Malaysia, there seems to be torrential rain at least once a day this time of year. In fact, I am writing this from Kuching in Borneo where it has been heavily raining for most of the afternoon and isn't showing any signs of relenting. A few days ago in Penang, we were dining out at a food market one evening when the heavens opened, thundering loudly onto the tin roofing. We feared we could be stuck there for a while. Fortunately, we wouldn't have starved, as we could have simply gone back for seconds.
I have consistently been overwhelmed by the warmth, hospitality and generosity of the people I'm meeting during my travels. The guest house owners' kindness and keenness to help me feel comfortable have in some cases made me overlook less than ideal accommodation to stay with them for a few days. Not to mention the fellow travellers I'm meeting from all over the world, who have been a lot of fun.
When you're alone in a foreign country, it's inevitable that sometimes you'll need to rely on assistance from strangers. Some of them will try and 'help' in the form of offering you a vastly overpriced taxi or rickshaw ride. You need to keep your wits about you, so you are not taken for a ride in more ways than one. At The Sanctuary, I was touched by the kindness of people I barely knew who were making sure I was OK. I felt very loved in this special place – no wonder people abandon their lives back home to come and work here. Leaving the bay and returning to Malaysia felt like I was waking from a wonderful, crazy, heady dream, and in a way I was.
So now I am planning my next moves and looking forward to the adventures, experiences, sights and people that await me. I never know what's around the corner. Every day brings new things, and this puts a big smile on my face.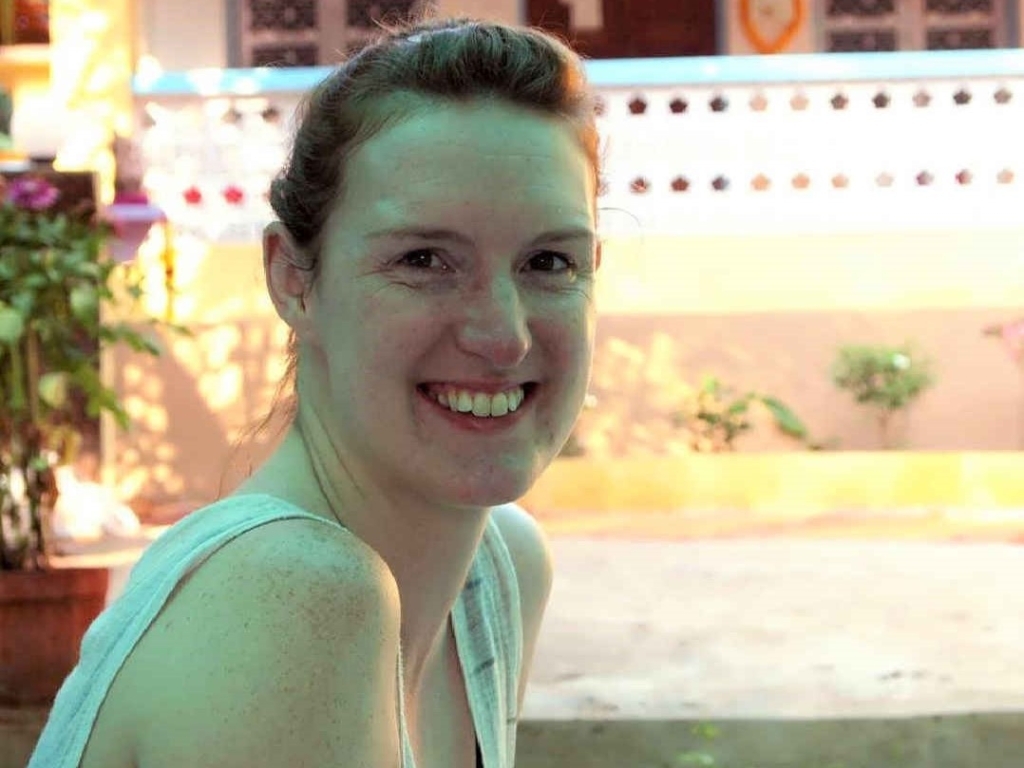 Next, read about how to have the perfect solo trip in Goa.